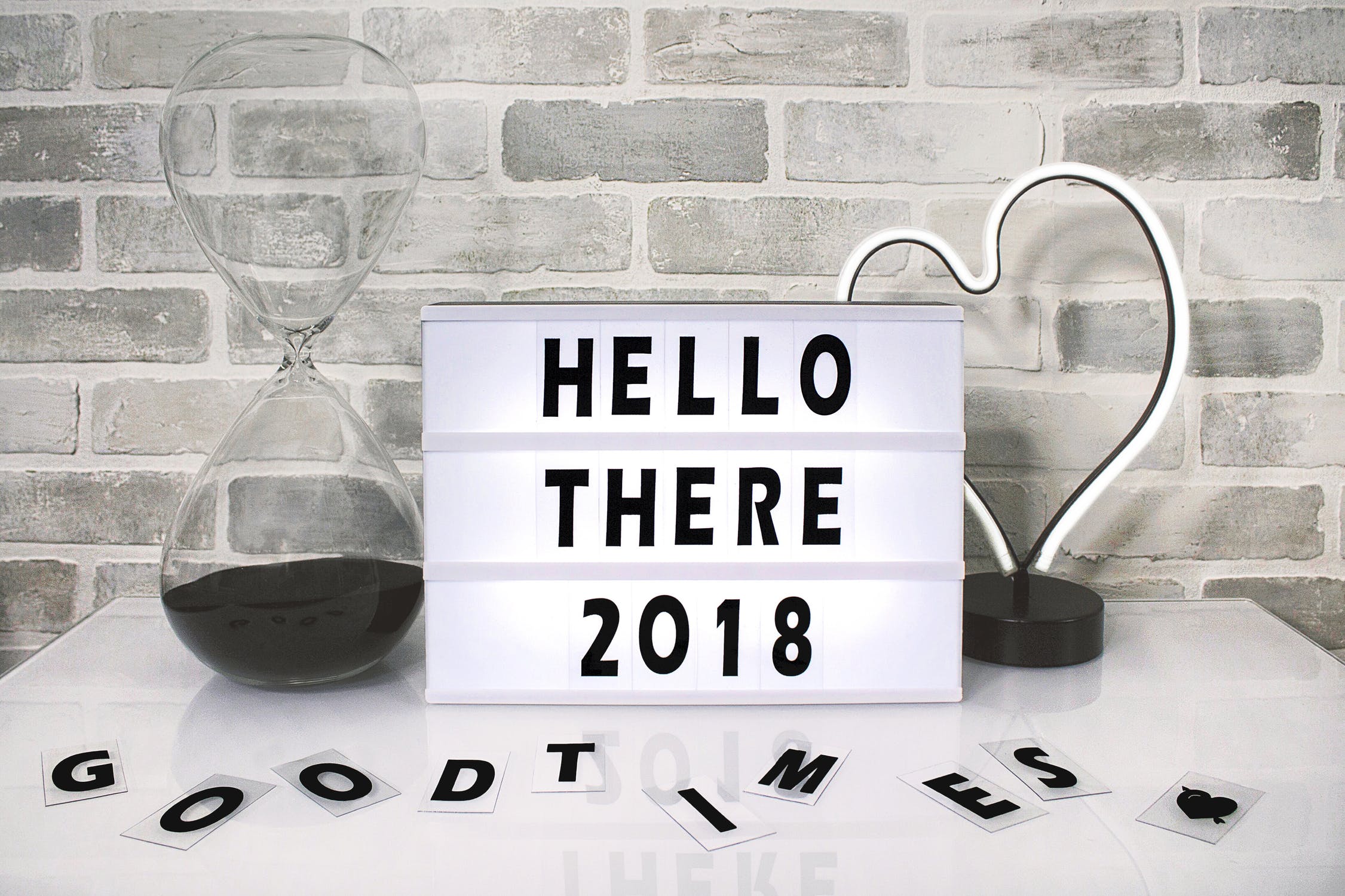 So it's that time of the year - the beginning of the 365-day cycle which we celebrate as new year. Although, I believe that the Earth is taking rounds and rounds around the Sun all the time since eternity, and hence every moment, it's completing a full circle from some point at its orbit. So ideally there is no need to make such a hype about the new year. However, I also believe, we should find more reasons and find them more often to celebrate and have fun in life.
So, yeah.. New year counts! I am up for the celebration (of I don't know what exactly, but let me try).
My life in 2018 from the Real Angle
So as I reflect back on my life throughout the year of 2018, I realize, on the personal front, Ihave added several pounds of flesh, grown bunch of white hair, built patches of wrinkles, caught sleep disorders, and developed extreme, high levels of stress leading to irregular menstruation cycles which in turn is building more stress in life.
On professional front, I haven't really moved up in the ladder (you know which ladder I am talking about, right?) My salary is almost same today as it was on the first of January in 2018, even after I have been working like an ass round the clock, throughout the year, with no real/long breaks/vacations taken.
I won't say that there was no bright spot. I am delighted I started wearing Sarees at work which did help me win plenty of pretty compliments from many people at work or social media (Frankly speaking, I don't give a damn about it). However, this appearance also got me perceived as a much older woman than who I am. And now when I meet strangers, most of them think that I am at least a mother of two kids if not three! In fact, a student at IIM-A, who is in his early 20's, coincidentally on my birthday, addressed me as 'aunty'. If it would have happened just one day before my birthday (when I was still in my 20's), I swear I would have killed him.
On the social media front, I didn't really take any world tour (or India tour, or the state tour, or any other shit like that) which I could obnoxiously tweet about to piss my online friends off.
On the relationship front, this year saw me getting screwed up pretty badly. At the beginning of the year, I was at least under the impression that I was in a stable, happy relationship and that I would someday marry the man of my dreams, throw my resignation papers (as shown in the movies) and eventually move to the United States. But thanks to my Ex - that dream was shattered - piece by piece! After almost six months since my breakup, I discovered that my Ex has moved on, that too, pretty far - and I am still here, typing my shit out on LinkedIn, at 2:00 am, on the Christmas evening, in my room, alone. Really!
My life in 2018 from the Reel's Angle (as we show to others)
None the less, I am a motivational person, writer, and speaker. And what you just read is not aligned with my usual style. I like to bring out the bright side of life through my writing and inspire others to think optimistically as well. So let me try reflecting on this year in a different way - basically, the usual, boring, motivational way (for LinkedIn users).
As I look back at my life throughout the year of 2018, I cannot stop feeling anything but grateful for every moment I have breathed and lived. I have grown so much at personal and professional fronts. I have also had the privilege of meeting some amazing people during my work meetings - leaders and change makers from across the country. I went on several amazing dates. I met my best friend who lives in the US now, after a long time. I got featured by LinkedIn in their India's Top Voice list. What an incredible journey it has been! My heartfelt thanks to everyone who supported me, showed faith in me and my work, and has been there as a friend, guide etc. Namaste (I bow to the divine in you)!
So why is this sudden change in my narration or attitude?
Well, I happened to watch Vir Das's Netflix special "Losing it" few days back. Netflix promoted it so extensively that it was kind of hard to ignore this show when you log in to the platform. Nevertheless, I thoroughly enjoyed the show, so I thank Netflix from the bottom of my heart for producing it. The show was a complete entertainment package - I liked Vir's content, delivery, timing, performance, comfort with the stage, and the aura that he carried around so gracefully throughout the one hour show. Also, honestly, Vir looked smoking hot. So it was a great treat to my eyes and ears, and so I forgive him for some lame jokes. ;-)
Well, what I really liked about Vir (which I realize is a common trait among all successful comedians and even other professionals) is the ability and quality of making fun of themselves.
I see that they pick a situation of their life and instead of trying to show how great it is, they start making fun of it. I really liked this style, so I thought to give it a try. Believe me, guys, it's such a freeing feeling.
Honestly, both narratives I shared above could be true or may be none is. But I assure you that I am privileged to have learned to look at my life through both the angles - real and reel's. I know what I could grumble about and I know what I must be grateful for. I am also excited I tried a different writing style today, and, who knows, maybe it's my next calling.
Well, my major purpose of writing this article is to feel liberated and calm internally by putting my thoughts out, and help you feel the same. Don't take your life too seriously.
If you think your life sucks, just know that you are not alone!
If you were to pick your defining moment of 2018, which one that would be? If you were to share the best picture from 2018, which one would you chose. Think about it. Who all are with you in that moment or picture. Those are the ones that truly matter. Don't give a damn about anyone and anything else.
Happy 2019! Live it like you own it this time!