Alina Averianova, who earned a BFA in Screenwriting at the prestigious VGIK (All-Russian State University of Cinematography), comes from an ancient culture steeped in storytelling.
The history of Averianova's native Russia is rich with great stories: musical ones told by Tchaikovsky; literate tales by Tolstoy ("War and Peace") and Dostoevsky ("Crime and Punishment"); and by author Boris Pasternak whose novel Doctor Zhivago was brilliantly turned into a multiple Oscar-winning movie by director David Lean.
Multitalented Averianova—whose main focus is script supervision but who also has credits as writer, director, producer, editor, and art department—studied German Expressionism, French New Wave, Italian neo-realism, spaghetti westerns, Asian Cinema, and Neo-Noir films at VGIK. Indeed, the Bachelors in Screenwriting program at VGIK offers extensive study of "the way visual storytelling had been developing over the past century."
Now, this Script Supervisor continues that rich tradition of storytelling in the entertainment business in America, working on several ongoing projects including: her theatrical musical which is in pre-production with the producer planning to bring it to stage by 2022; and, a joint venture with several film school (NYFA) colleagues, that involves a course of lectures for what can—and, hopefully, will—become the first real film school in Bahrein. Additionally, she has upcoming features on which she script supervises.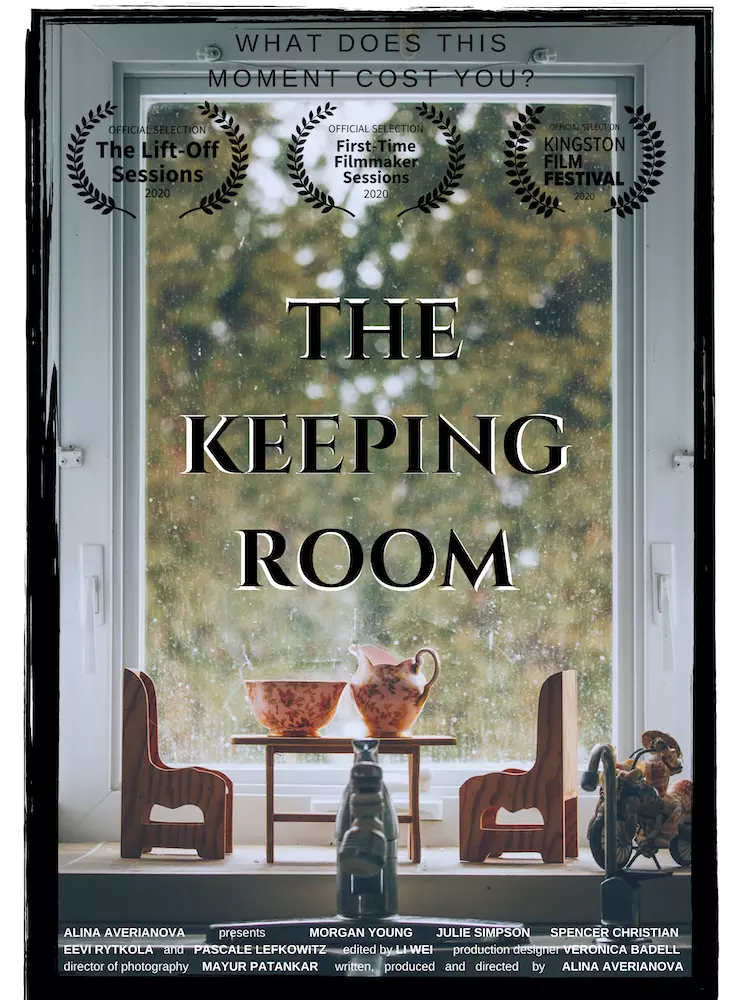 Speaking to Averianova, who wrote, script supervised, directed and produced her own heart-warming short film about love, The Keeping Room, one senses her affinity to words. She regales us with the way that Russian culture encourages reading for kids, admitting, she "had the luxury of direct access to lots of books thanks to our home library."
Averianova has script supervisor credits on Nightingale: A Melody of Life, This Land, Anniversary, O, Daisy, and many more; and, she has writing/directing credits on The Keeping Room, Simply Perfect, Believe Me Not, and Thrown Out.
She explains where her passion for words originates: "I was born in Hotkovo, a glorified village around 70km far from Moscow. My family was into economics, math, chemistry, accounting and engineering. But, Mom loves theater, ballet, opera and art. During my entire childhood she was the one insisting on me visiting art exhibitions and plays with her. That definitely had an influence on my love for storytelling. However, the biggest thing for me were books, and I was surrounded by books and books, everywhere."
Moreover, her author preferences ranges from Tolstoy and Dostoevsky to American science fiction legends like Ray Bradbury and also Neil Gaiman, explaining in the most poetic way: "Why do I like Bradbury? For the opportunity to walk on Mars, for the taste of dandelion wine bottled in the never aging house in Illinois, for the loneliness of the last ancient creature in the open waters. Every word written by him resonates within me."
But, it's at VGIK, the oldest film school in the world, that Averianova was exposed to the words and visuals of film, and its legacy left by great teachers, who have included Lev Kuleshov (a huge name in editing and creator of the "Kuleshov Effect") and the late Sergei Eisenstein (known for the famous stairs in Battleship Potemkin).
She adds, "A huge number of famous Russian film and theater names came from VGIK, including: Tarkovsky (Stalker, and Solaris) who earned the Golden Lion, then the BAFTA Award several times and also won at the Cannes Film Festival; Bondarchuk whose version of War and Peace got Golden Globe and Academy Awards; along with Konchalovski, Mikhalkov, and many more. Everything I know about cinema, classical storytelling, the history of theater and art I got there. This is the 'alma mater' for me in the most authentic meaning of this word."
Writing for as long as she can remember, Averianova says her undergrad study was all about theory. But when she attended film school in the USA, it opened up the doors to on-set experiences: "NYFA is all about practice. Like many other students I started the filmmaking course thinking that I wanted to become a director, but that didn't feel right. So I tried many other things—DP-ing, AD-ing, working as a Production Designer on the small student sets."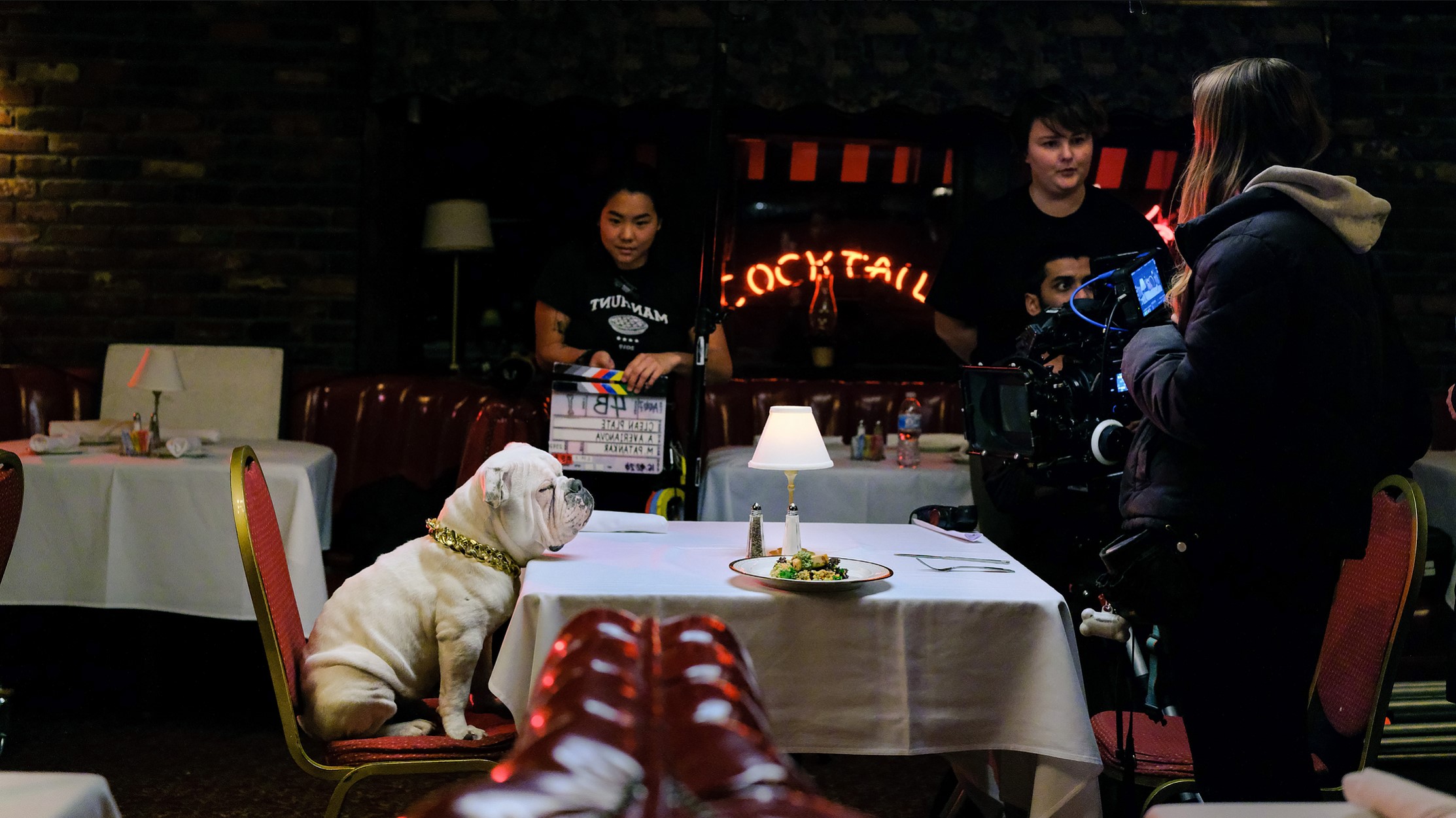 Her "eureka" moment happened when she was asked to help as a Script Supervisor, enthusing: "Since then I have been drawn to the role, which encompasses almost everything in a production from acting to lighting, production design to props to script coverage and assistant editing. I like the fact that I can talk to every department, that I need to see not only separate scenes or shots in my head, but rather the whole picture."
Gowtham Namasivayam, writer, director, producer of Nightingale: A Melody of Life, says of Averianova's work: "Alina was a pleasure to work with. I look forward to having her on my future projects."
Now, Averianova enthusiastically outlines her path ahead: "My goal as a Script Supervisor is to keep helping creative people tell their stories. I enjoy working with a team, the energy of a well-organized set is a magical thing. I am obsessed with my work and would love to keep doing it for decades more."