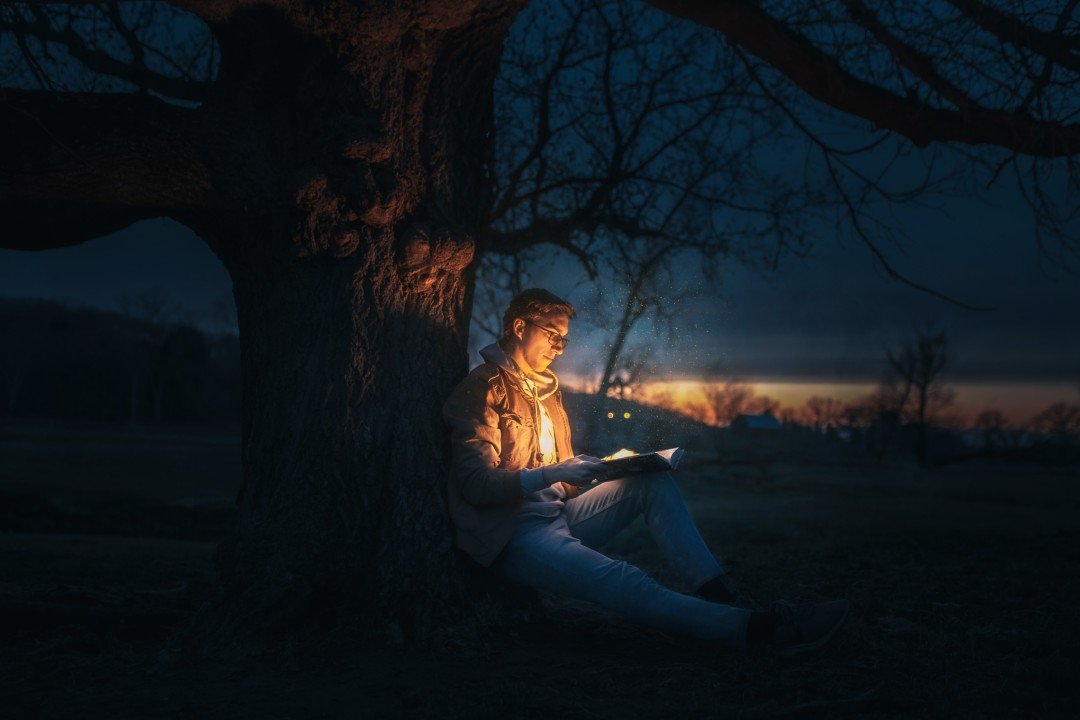 He loved painting, but missed colors in his life.
His painting were dark because he drew them with charcoal,
Painting was his obsession, though he missed the glory of colors,
The beautiful blue of the sky, the red, blue and yellow of wildflowers,
The golden brilliance of sunshine, and the rich, soft, mellowed tints of things around.
Paints were expensive and he could not afford them, for his father was a poor man.
Bothered about food, clothing, and fuel, his father never thought about buying colors for his son.
Dejected he learned to make shoes for a living, but still dreamt of painting a picture someday.
With all the colors he wanted, making shoes depressed him, killed him every moment.
His soul regretted every moment and his life was leading him nowhere. His soul was dead.
Until one day he decided to run away and explore the mountains.
His savings were enough to feed him for some days.
The world blamed him for running away but he was adamant now, for he had been teased enough.
Teased enough to last a lifetime.
As he kept walking towards the mountains, he met beautiful angels making garlands.
He saw the spot where the garlands were made and saw stones decorated with stains.
There was every color that a painter ever needed, something struck him and he was enlightened.
He met the flowers of the mountains, of the meadows and he now knew stains of flowers made colors…
He would be painting pictures for the rest of his lives,
The thought itself made his soul come alive, that very day, that very moment.
The dreams we dream with open eyes have so much power.
The desires you pursue will be fulfilled.
When you have the strength to have hopes even after falling into the depths of despair for infinite times.
When you have the courage to put faith in your dreams even when the odds are against you, miracles happen.
The Bible says, If you have faith you can move mountains.
Ask and you shall receive, said Jesus Christ.
I was watching Son of Abish on youtube hosted by standup comedian Abish Mathew. The guests on the show were Virdas and Irrfan Khan.
Son of Abish ft Virdas and Irfaan khan
Though The episode was average, I was watching it for the late Irfan Khan.
What touched my heart was when during the last moments of the show,
When Virdas says, He has known Abish for almost 9 years. It was during a stand-up comedy Abish was doing in Mumbai when Virdas met him.
Since those days, Abish was nurturing his dream of having a show like this. And Virdas feels amazed that Abish is finally having a show he always dreamed of.
The audience gave a huge round of applause. So did my inner self.
And this conversation again proves, How powerful our dreams can be and how impactful perseverance can be.
If you also have a dream within and are thinking to discard it, just hold on.
Start afresh again, forget what happened in the past, and the failures you went through.
Start nurturing your dream again and you will see it happen one day.
For me, Abish Mathew is the painter boy in the poem who ran to the mountains to fulfill his dreams.
We all can be that painter boy if we have the will to explore the mountains and the perseverance to extract colors from the stains on stones.