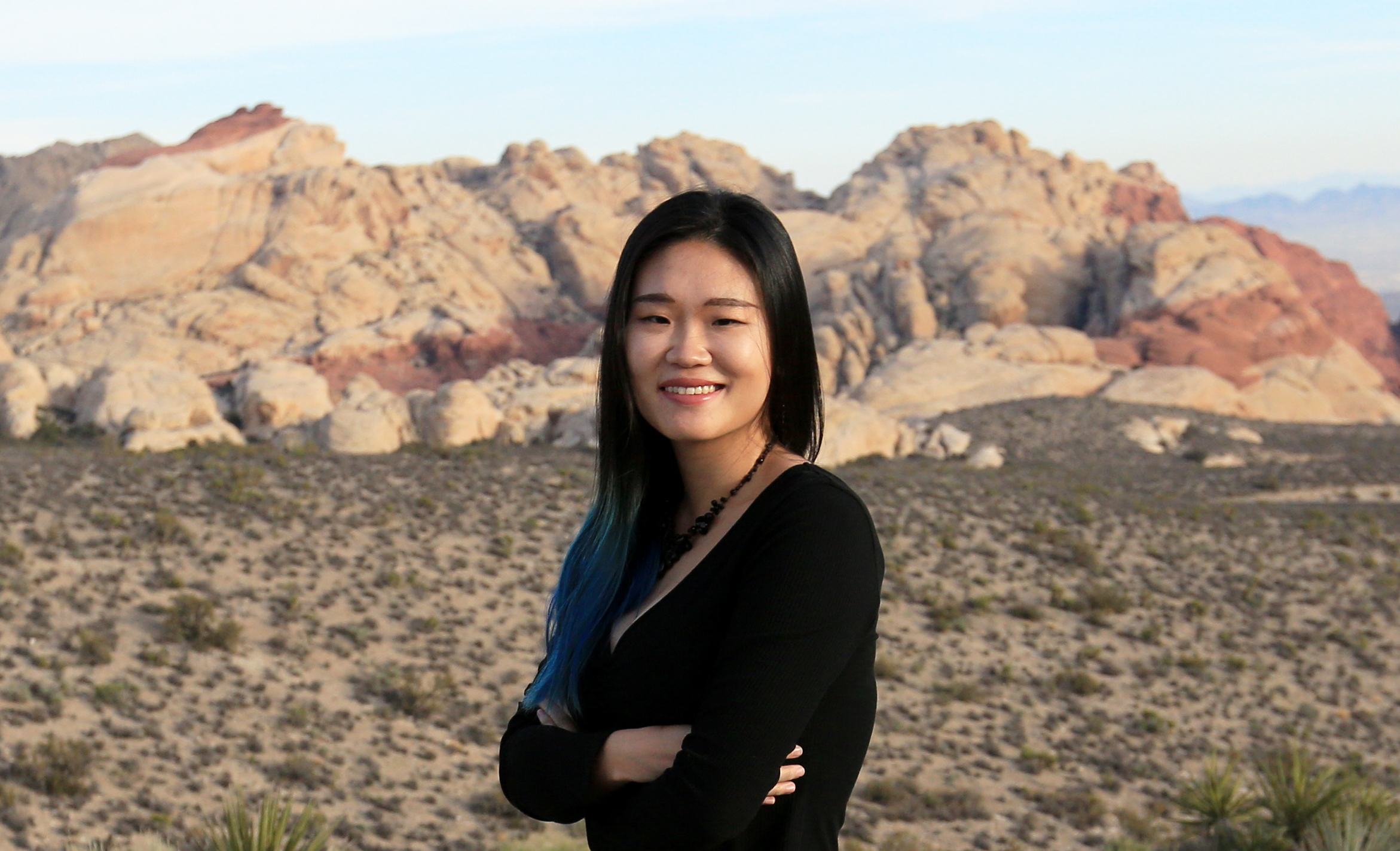 With a background in television journalism on a national TV station in China, documenting social injustice, filmmaker Yalan Hu likes to tell it like it is—whether it's comedy, drama or documentary.
She wisely suggests, "I don't classify myself as any particular genre writer/director/producer, because any genre could deliver powerful messages. In my work, comedy is a weapon to tell the truth."
And, LA-based Yalan has backed that up by earning multiple awards for her short films in both the US and Europe. For example, she has written and directed three award winning shorts, A Separation, Doll It Up, and Door to Door, and has also produced two award winning shorts, All Boys Die andMistake. But having lived and worked in five continents around the world, she sees that we have more in common than we have differences:
"For me, the purpose of filmmaking has always been about bridging cultures. I grew up watching Hollywood and European movies with subtitles in China, and it didn't just influence my aesthetics and storytelling, but made me feel that the Western world wasn't too far away from me. Now, living and working in the USA, it's refreshing to see people are capable to simply enjoy a good story regardless of race and gender factors. Diversity is how a human society is supposed to be."
Brought up in a very typical intellectual Chinese family, attaining security was a priority in her culture, and filmmaking was the opposite of that. However, Yalan earned a BA in English Language and Literature from Xiamen University, and then went to film school to follow her ultimate dream of filmmaking, earning an MFA in Film Production from Florida State University College of Motion Picture Arts. Along the way, her family "gradually understood my passion and the importance of my film work," confesses Yalan.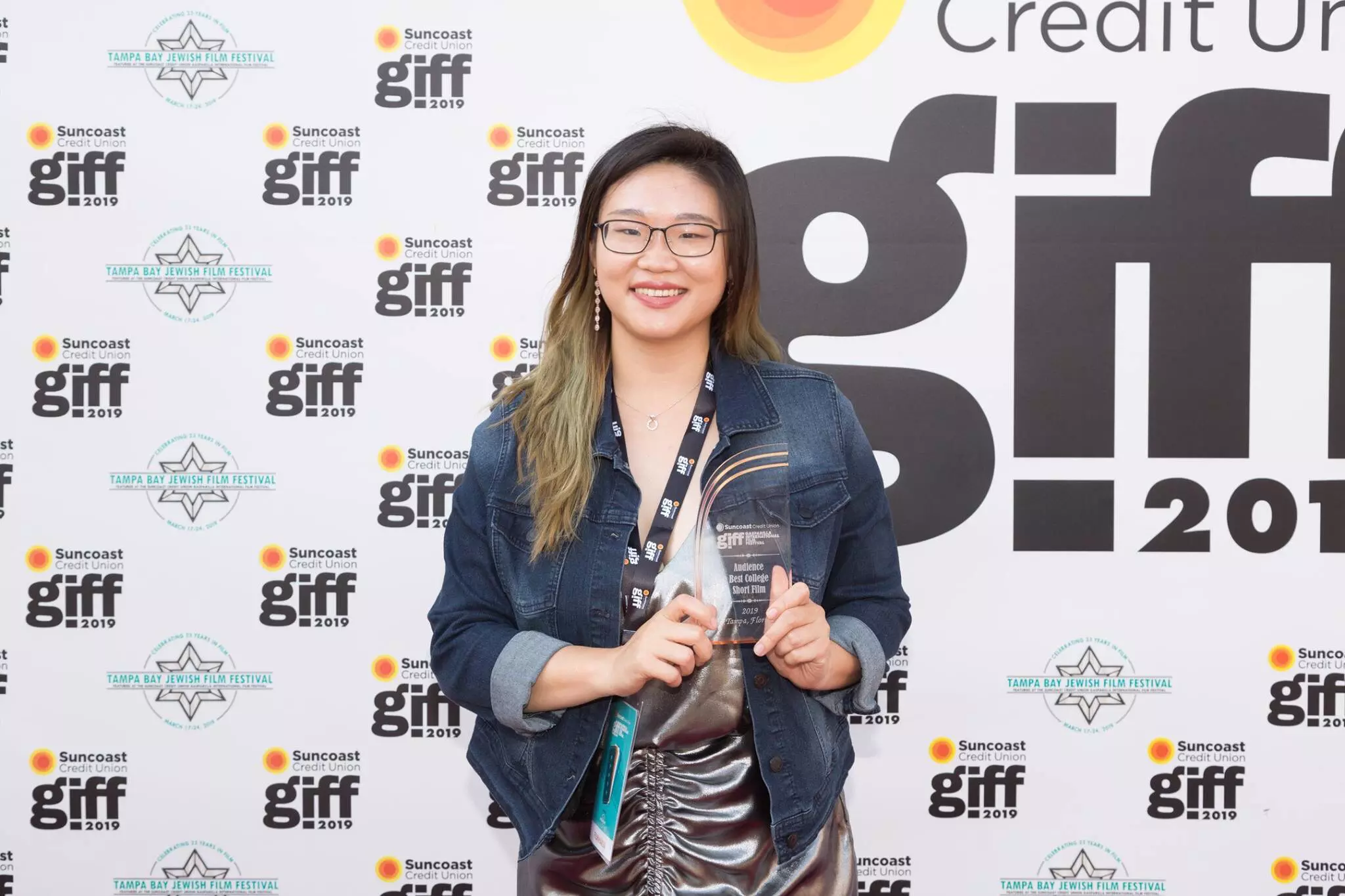 One of her most successful and engaging projects, the multiple award-winning and nominated short film, A Separation, was warmly received worldwide, with Yalan humbly enthusing: "Film festival audiences told me it was so relatable to them, that they felt they have all experienced what the main character has experienced at some point in their life. I was surprised it didn't get lost in translation with all the nuances of a Chinese family. I'm proud of A Separation being able to connect with Asian immigrants, but even prouder that it was very well-received by the non-Asian audience. The struggles of being in a foreign land and the loss of love are universal. Indeed, it's my goal to tell stories that remind people that we, as human beings, are all the same."
A Separation was actually inspired by her own aunt's real life experience: "When I was little, she gave up her job as a doctor and went to the United States to reunite with her husband who was getting his PhD in an American university. In my generation, the 'American dream' was the biggest concept in every city household. It represented wealth, success, a life of no worries. However, my aunt came back to China by herself after four years in the U.S. Since then, I never stopped wondering what happened during those four years, and that became A Separation."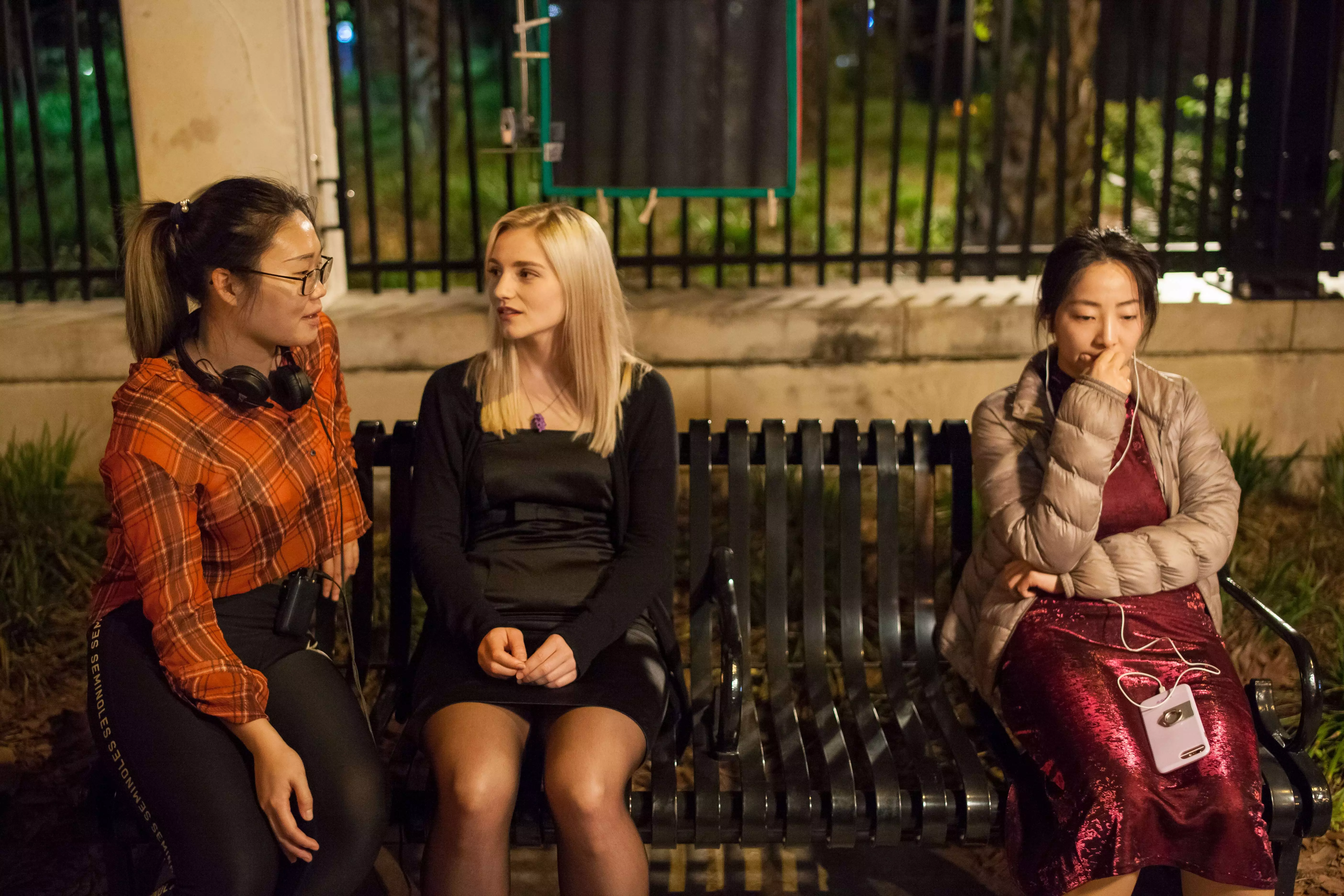 Another recent film of hers, the insightful documentary American Dream Goes On?, takes this concept of the American dream into a modern context. It follows the life of 10 Chinese international students in Tallahassee, Florida, during the COVID pandemic. It examines how the notion of the "American dream" has changed within a new generation of intellectual immigrants. The second part of this documentary will resume filming in April.
Another engaging, sweet yet sad short film, 9 Month Project, deals with the reality that in the 80s and 90s, thousands of Sri Lankan babies were adopted by Europeans using fraudulent adoption contracts. Yalan's fictional take on a real issue was inspired by her directing a television program on child-trafficking in China: "Then when I was living in Sri Lanka, I found out about this horrifying story about illegal child adoption that's been going on for decades, and immediately I felt connected to it. These communities all deserve to have their stories known by a larger audience because the power of the media is sometimes the greatest power of all, which can facilitate changes."
Now, switching it up, and demonstrating Yalan's ability to work in different genres, she wrote and directed Doll It Up, which on the surface appears as a hilarious story about people living the isolated life that a common threat like the pandemic only emphasizes: "For me, tragedy and comedy go hand in hand in life, that's the main message I want to say with my films. Doll It Up is an exaggerated dark comedy, a satirical portrait of real life where millions of women are still treated as dispensable and voiceless in intimate relationships. After it was screened in many festivals, people said, 'You should develop it into a feature. It's too short, I want to watch more!' Gradually, I realized there's still a lot I want to say about an isolated life where all humans eventually turn to pets or AI or lifeless objects as lifelong companions—it's only a matter of time, especially after a year like 2020. So, the plan is to film my feature script of Doll It Up, which continues the lead character Gunther's journey, in 2023."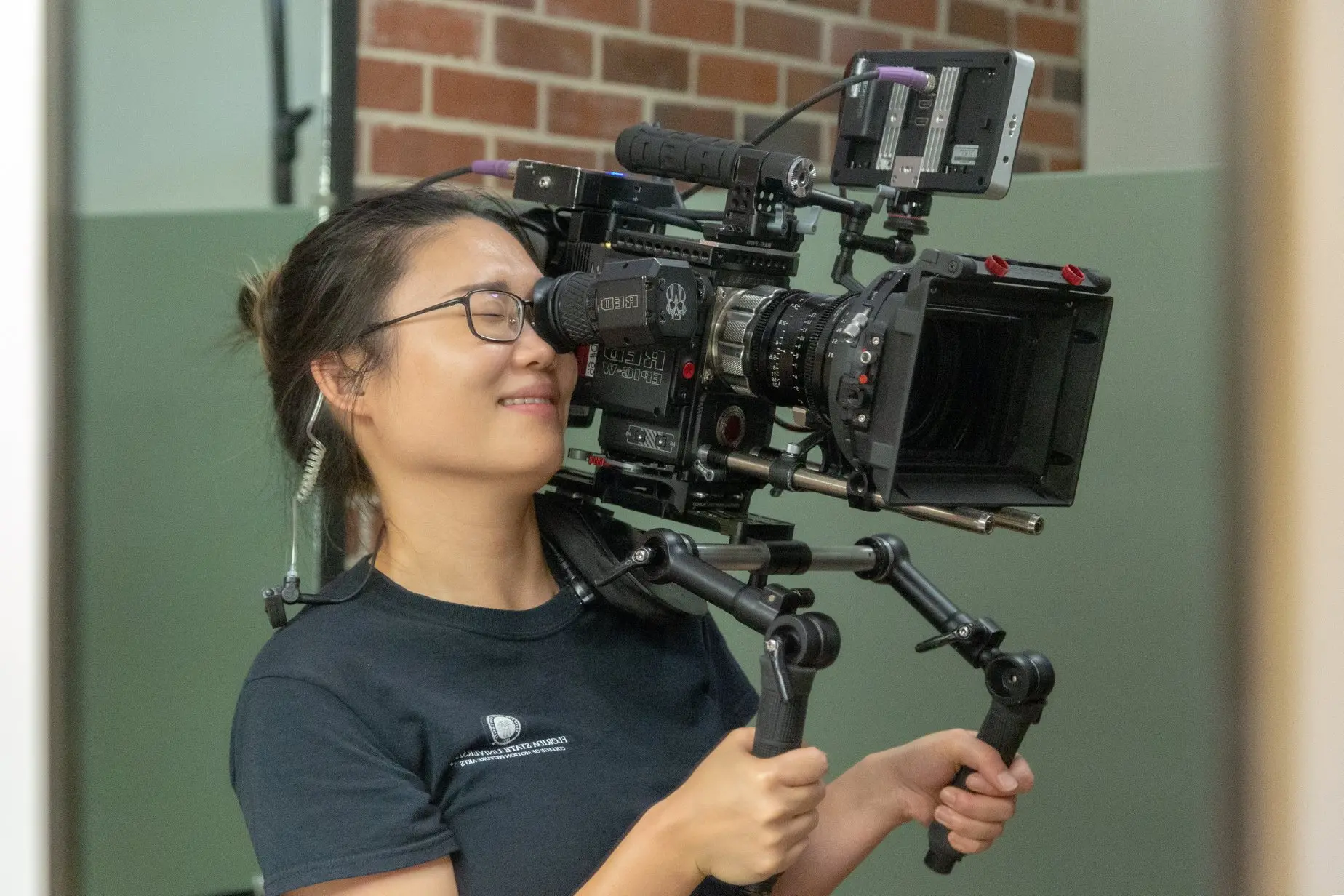 Yalan, who loved director Tim Burton's fantastical worlds and movies growing up, poses a third "threat" as a producer. She explains, "Producing is essentially what makes a film possible. In my 10-year career in television and filmmaking, I saw so many writers and directors unable to realize their creative dream because of the lack of producing knowledge and support. I moved onto producing because I understand how difficult it is for an individual artist to do everything by themselves, and I want to support and help more filmmakers. I've produced and line produced projects in different countries. I feel a good producer is one that possesses both executive ability and artistic judgement. Personally, I always invest my artistic input in the projects I produce. In All Boys Die, a short film I produced, the director and I were involved in every stage of the production from script development to post-production. The bond between a producer and director is paramount." She adds, "Good filmmaking is always about breaking the rules. If there's only one purpose of filmmaking, my answer is to connect. So 'rule-breaking' means whatever one does to connect with the audience regardless of what methods and approaches."
As for the future, this ambitious triple threat wants to work on "projects about real life, about the gray areas where right and wrong only depends on the viewer's point of view. Projects that continue to relate to people, to give them comedy in tragedy and vice versa."
Check out Yalan Hu's website, her credits on IMDb, her trailers for A Separation, American Dream Goes On?, and drop in on her Instagram and YouTube pages.