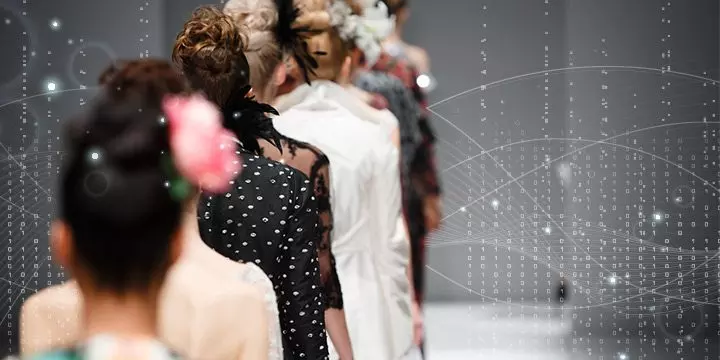 Big data in the fashion industry is not only helping designers understand customer preferences but also helping them market their products better.
We see great advancements being made in various industries with the help of big data. The reason for industrial success with big data is the generation and assimilation of data high on volume, veracity, and variety. Big data analytics analyzes data - organized or disorganized - and gives industries actionable insights. Such insights help industries improve their services, predict market trends, and stay ahead of competitors.
The fashion industry, on the other hand, also collects a large volume of consumer data, including their fashion taste, needs, interests, preferences, and so on, from multiple sources with the aim to improve their products. Editd, a big data tool for retailers, supports fashion retailers with the pricing of fashion items and accessories, and also in marketing the products better. The tool gauges the sentiments of customers with the help of data stream from different social media platforms. So, big data is already making its presence felt .
Big Data in the Fashion Industry
By collecting a large volume of data, from various sources, big data can reveal hot fashion trends and latest customer preferences, before anyone else in the industry. Sounds cool, right? So, let's see what the different applications of big data in the fashion industry look like:
A common concern faced by most fashion retailers is preparing to face competitor strategies. With an appropriate big data tool in use, retailers can get live insights on how their competitors are creating and executing campaigns. With such insights, fashion retailers can strategize their campaigns better. Big data helps retailers launch their products and engage with the customers at the right time, in the right way.
Retailers can use big data to match products with the right audience, eliminating the possibility to hoard or fall short of supply. Furthermore, big data helps reduce wastage of raw material. Big data can accurately predict how big or small the audience for a particular fashion will be. Such predictions help designers to create products with negligible resource wastage.
The Big Data Revolution in Fashion
Ralph Lauren implements big data! They have sensors attached to their polo shirts that track the buyers' fitness level. With the help of a smartphone application, buyers can keep track of their health whenever they wear a Ralph Lauren polo. David Lauren says, "I want to be able to gather this [biometric] information in a boardroom or from a baby in a crib. We'll find new needs, and we're just at the beginning." WGSN, a U.S. based fashion company, uses big data to predict the future fashion trends. Besides, it offers insights about your customers too.
To remain relevant amidst the growing competition, it is important for designers to come up with the most upbeat and thought-through trends. By integrating big data with new technologies, like AI, ML, and IoT, retailers can draw informative, real-time insights with which they can give birth to innovative fashion trends.