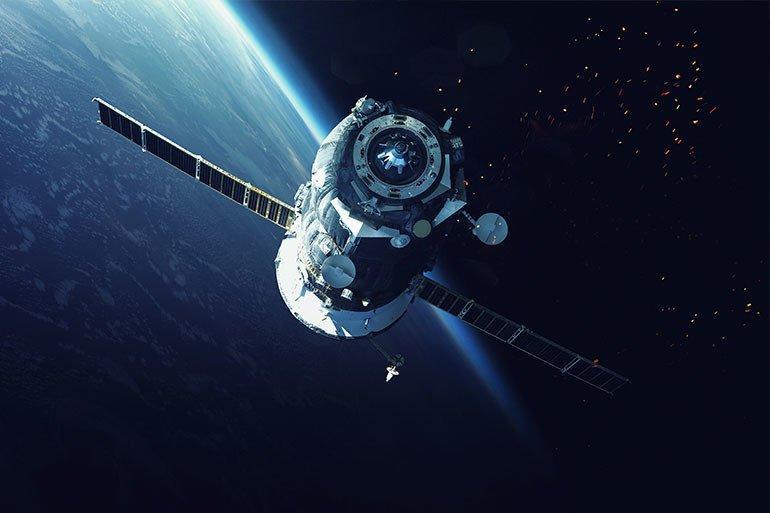 Today, information is collected from everywhere, even from space.
Big data in space refers to collecting information from the realms beyond our regular reach in the pursuit of improving life on Earth.
Information is vital for organizations as it helps them in knowing what can be the best option for increasing sales and focusing on improving the productivity of their organization. With big data being available from diverse sources, businesses are provided with actionable insights from information stored in varying databases. Sources of data are increasing every day; information is being collected even from the sky. The reducing cost of purchasing, launching, and maintaining a satellite is encouraging companies to explore big data in space. With improved satellites and enhanced sensors, corporations are now holding information which once analyzed can help them in making decisions that will be beneficial for the entire country. Big data in space is also referred to as spatial data. This information is considered to be crucial as data collected from space can help people across the globe to have a foresight into the future course of events in our environment.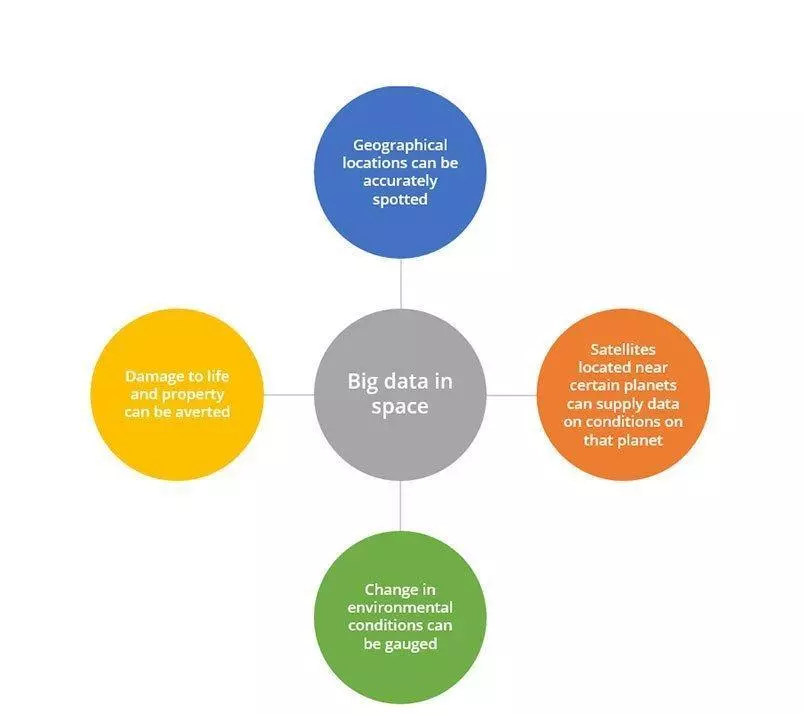 Big Data in Space
With technology advancing at a lightning speed, mapping different geographic locations and warning people about possible disasters and calamities has become easier. Such warnings ensure safety of life and property. Organizations that focus on studying life beyond Earth can do so when they have data from the other planets. The speed at which these satellites are capable of sending information back to Earth and the consistency at which they can continue doing so is exceptional. Similar studies took place when scientists launched satellites and located them near Mars to measure temperature and atmospheric conditions and to find out other details of this planet.
Using all this information, scientists and researchers can analyze how environmental conditions vary and how that can proportionally affect the environment and life. By using big data analytics, industries can be warned before any calamity occurs, allowing them to benefit tremendously. This can effectively prevent the loss of life and essential supplies can be arranged for. NASA scientists formed a satellite photographing company that focuses on clicking images of the Earth every day and provides actionable insights to organizations and governments for their respective projects.
Even though big data for agriculture exists, space data can also prove to be beneficial in agriculture as geospatial information can help agricultural organizations by providing them accurate information about best times to harvest and grow a specific crop. Farmers can also be suggested about the possibility of a crop growing abnormally due to specific reasons and also recommend them with preventive and precautionary measures that can protect the plant.
Big data in space has been a buzz word for a while that has been making rounds. As big data analytics has already proved its worth in several organizations, scientists and researchers try to implement the same in their work environments; helping them in understanding certain aspects of outer space and how that can affect human life.