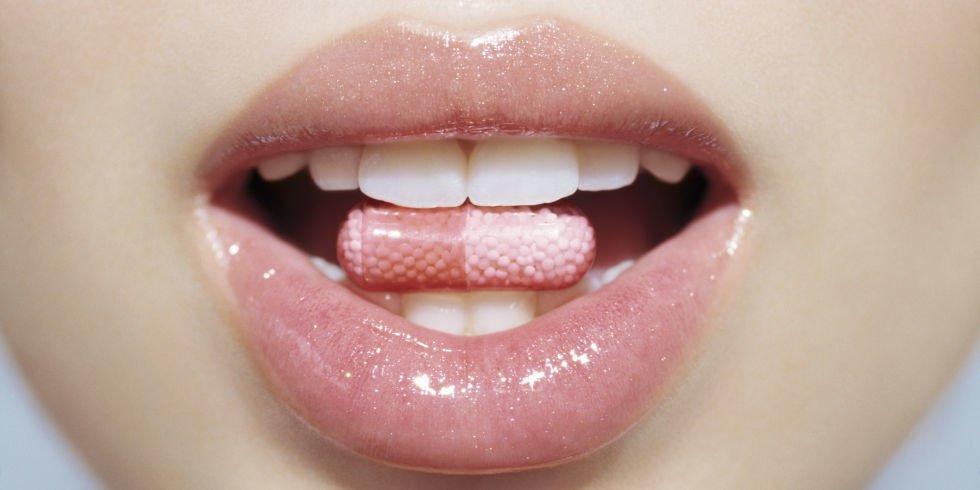 In fashion and retail, Dopamine is the drug of choice.
Technically, Dopamine is the neurotransmitter of "desire." Dopamine leaps across synapses in our brain to control our reward and pleasure centers. It enables craving. It induces repeat behaviors. It makes us want more.
Therefore, it is in our best interest to create products and experiences which induce the release of dopamine in our consumers. We could use some dopamine for ourselves, too.
In our fashion and retail world, there are three primary stimuli, "3Ds," we can control to deliver hits of dopamine: Discounts, Discovery and Delight.
Discounts
"Discounts" are the widely-distributed "gateway drug" of choice. When we offer a $60 product for only $40, dopamine production results not from the great value of $40, but from the $20 discount. Customers desire discounts because discounts make them feel good.


Discounting Results in a Dopamine Reward
Discounting is addictive not only to the consumer, but also to the dealer.
A January 2017 report by NRF found that one third of shoppers said that 100% of their gift purchases were on sale. Another study performed by First Insight, Inc. a predictive analytics company, found that on average, consumers are willing to pay on 76% of asking price across a number of women's wear product categories. The company also reported that
45% of women had to see a discount of at least 41% to consider entering a store.
As with many addictions, this affliction requires increasing dosages over time: $20 discounts, lead to 50% off, and deeper regular discounts proliferate.
Discounting is also a zero-sum game. Each dollar we provide to a consumer in the form of a dopamine discount is a dollar we take from our own pocket. It's not a game we want to play too often.
Discovery
"Discovery" is an altogether different formula, yielding a similar, yet ultimately healthier, dopamine release. Discovery is the "treasure hunt," providing products and environments which encourage consumers to explore our assortments and uncover unexpected wonders, resulting in a pleasurable fix.
Discovery was once the province of department stores. Marvin Traub, a former, and legendary, CEO of Bloomingdale's, was the maestro of dopamine delivery through discovery; he created events to exhibit unknown wonders of the world to devoted shopping addicts.

Visits to mall anchors once yielded rewards to shoppers; but, no longer. As department stores gained scale, and debt, discovery made way for safer bets on inventory turn, sell-through sure-things, and "play big or go home" strategies. Department stores abdicated treasure-hunt discovery to other retailers including fast-fashion players H&M and Zara, off-price retailers Ross Stores and Marshall's, and warehouse clubs, particularly Costco.
Delight

Dopamine from "delight" derives from providing a consumer with precisely what they want, when and where they want it, in stock, in their size and color of choice, with the level of service and curation they desire – every time. Frictionless shopping and purchasing are essential ingredients in producing delight. The precise formulation for delight varies by channel, consumer and classification. Apple Stores, Old Navy, Net-a-Porter, Warby Parker, and Dollar Shave Club each provide delight in their own way.
When dopamine is delivered through discover and delight, the result is an elevated average unit retail, a higher frequency of purchase, a greater number of units per shopping basket… and a satisfied, and loyal, consumer.
Be a Doctor of Differentiated Dopamine Delivery
Create your own blend of triggers to stimulate dopamine response in your fashion and retail caldron of desire. For most companies, I do not recommend eliminating the ingredient "discounting" entirely: remember JC Penney's attempt to do so. It will be your unique formulation, a delicate balance of all 3 D's, discount, discovery and delight, that will provide consumers with great satisfaction, a jolt of pleasure, and the desire to come back for more.
(c) David J. Katz, New York City, 2017
Note: my first public presentation of the 3Ds of Retail Dopamine: Discounts, Discovery and Delight, was at the WWD Men's Wear Summit, March 21, 2017 in Brooklyn, NY.
-----------------------
David J. Katz is chief marketing officer at Randa Accessories, an industry-leading multinational consumer products company, and the world's largest men's accessories business.
His specialty is collaborating with suppliers, brands and retailers to innovate successful outcomes in evolving markets.
Named in 2017 as a leading fashion industry "Change Agent" by Women's Wear Daily and a "Menswear Mover" by MR Magazine, he has been featured in The New York Times, The Wall Street Journal, New York Magazine, MR Magazine, and Women's Wear Daily. He is a public speaker, co-author of the best-selling book "Design For Response: Creative Direct Marketing That Works" [Rockport Publishers], and has written many published articles.
David is a graduate of Tufts University and the Harvard Business School.
He is a student of neurobiology, consumer behavior and "stimulus and response." The name Pavlov rings a bell.