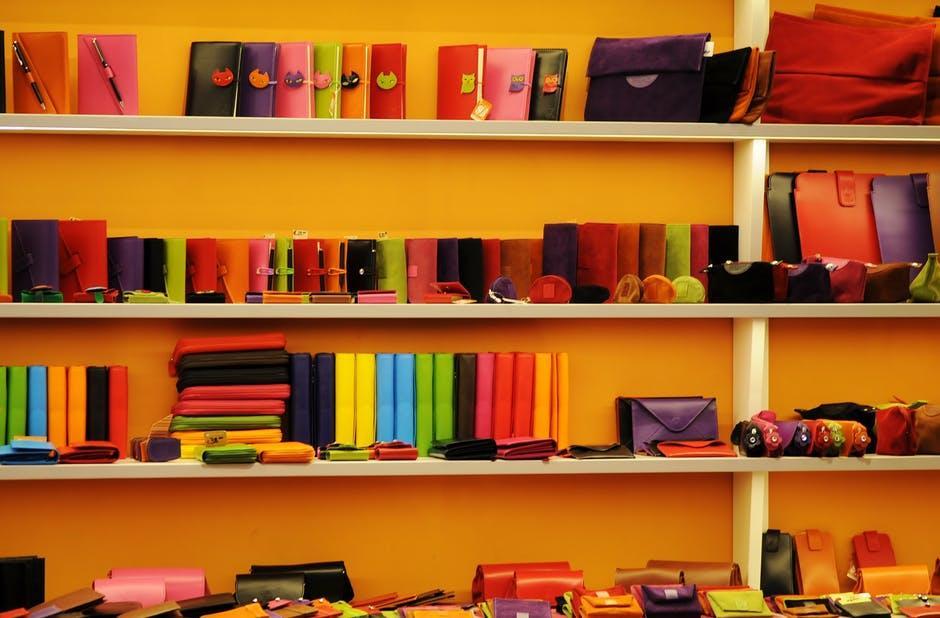 What if Amazon is not the brick-and-mortar store killer? What if Amazon is retail's champion?
"Retail Apocalypse." The term has its own Wikipedia entry. This transformation, of "biblical" proportions, is often blamed on Amazon.
To paraphrase Mark Twain, the reports of retail's death have been greatly exaggerated. The retail industry is not in dire shape, it's in a different shape. Change is essential: it's not easy, nor painless.
And, there is an important difference between correlation and causation. Amazon's success and the disruption of the legacy retail market are certainly related, this does not mean one caused the other. Amazon did not overturn the traditional retail model: Macroeconomics drove this disruption.
Amazon is strategically and significantly investing in mortar-and-brick retail. Further, the company provides valuable tools to third-party retailers to help them succeed. And, critical to its own success, Amazon needs other retailers to thrive.
6 Reasons the Current Retail Transformation Was Inevitable
1. We have too many stores, too much mass media, and too much commoditized product pumping through a highly-efficient global supply chain.
2. Seductive and accessible capital led to an over-expansion of stores, brands, supply-chain and advertising, along with huge debt-service. This debt and expansion has compelled cost-saving cut-backs in both retail workers and store improvements. A formula for poor in-store experience.
3. During the "Great Recession" of 2008, American shoppers accelerated their drift away from department stores toward discount retailers. These consumers have found the channel to be an "acceptable" alternative.
4. Add "fast fashion" at massive scale to this equation and this overwhelming value chain results in an over-supply of goods. Over-supply of product plus mediocre in-store experiences is a formula for price compression. The result is deep discounts, the proliferation of off-price stores and outlets, and web sites competing in a "race to the bottom."
5. Consumers tired of this glut of "stack it high" product. Their hard-earned dollars migrated toward something more relevant to their unique interests. These dissatisfied consumers choose "personalized experiences" over "standardized things." This pivot to experiences further eroded the demand for "things," and therein accelerated the disruption of retailers and brands.
6. Mass brands, mass production, mass retailers and mass advertising serve mass markets. These industries of advertising, retail and supply are highly inter-dependent. They face today's disruption together, and together these industries struggle to find new models and new relevance.
These factors lead inexorably to mass failures. And, none of this is due to Amazon.
The Internet Catalyzed a "Supply-and-Demand" Inflection Point:
When billions of people search via Google, and share their interests and likes on Facebook, they create large numbers of unique communities. The communities are readily-accessible niche markets with distinct attributes, attitudes and expectations.
In this environment "demand," rather than "supply," is in control; a total inflection of the macro-economic model of commerce.
In the new model, companies that control access to users control demand via customer loyalty and priceless data. (You can't buy customer data from Google, Facebook or Amazon, at any price.) These gateway companies are now the most valuable companies in the world. Retailers, brands, manufacturers and advertisers line up, and pay up, to have access to these customers. (Apple is a unique supplier; the exception that proves the rule.)
Amazon Recognized and Leveraged 4 Important Trends:
1. Macroeconomic and demographic trends
2. Changes in customers' path-to-purchase
3. Emerging technology, data analysis, personalization, AI and robotics
4. Customers' constant demand for greater assortment, better value, faster delivery and less friction
By providing consumers with access to 600 million product choices, mostly-relevant recommendations, painless payment methods, near instantaneous delivery, and effortless unquestioned returns, Amazon has become one of the world's leading gatekeepers to consumer demand.
The lesson of providing customers with a personalized assortment at good value, when and where they want it, combined with a frictionless shopping experience is not new. What is new is the ability for retailers to provide these benefits at enormous scale and at incredible speed. This consumer-centric lesson is invaluable both online and at physical stores.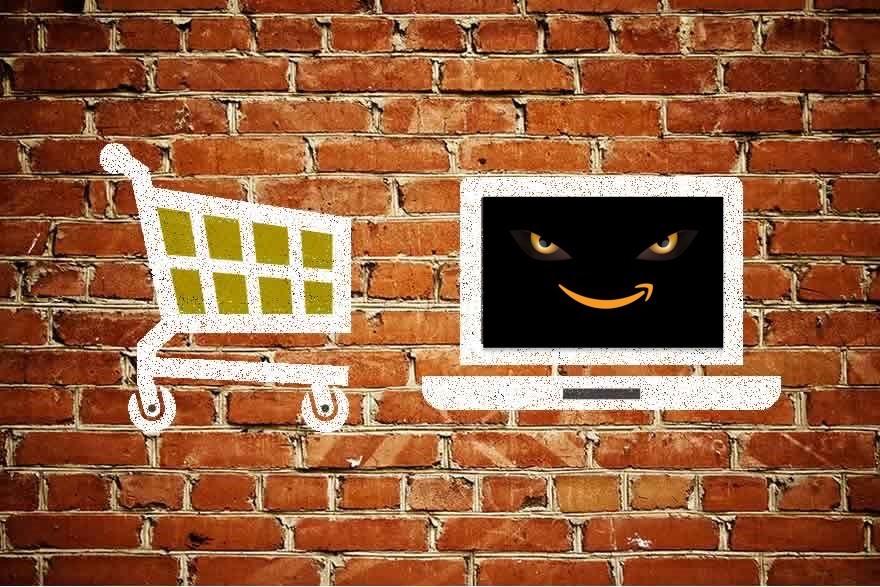 The Retail Landscape is Undergoing a "Darwin Effect"
Only those companies most fit to survive in the new environment can succeed.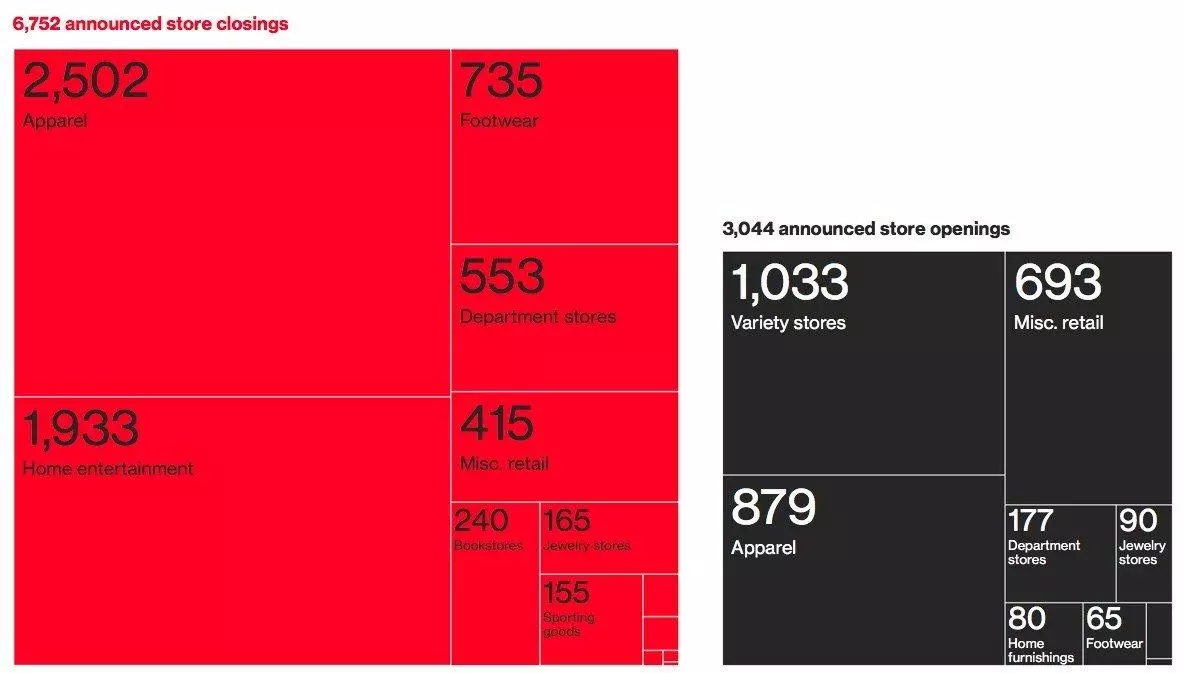 Source: ICSC Research Team and PNC Real Estate Research
As the consumer's path-to-purchase evolves into a omnichannel, physical, digital and virtual marketplace, store closures are not necessarily a sign of distress but a sign of change.
This evolutionary process is not academic. Disruption effects lives, not just business models. With 6,800 store closings in 2017, and 3,000 store openings, over 300,000 retail jobs were lost. In 2018, Amazon is expected to employ more than 500,000 workers, most in distribution centers, some in artificial intelligence, transportation, data science, HR, logistics and other functions. And, third-parties are creating new jobs to supply Amazon, and its partners and affiliates, with products and services.
7 Reasons Why Brick-and-Mortar Retail Stores are a Critical Component in Amazon's Strategy to Serve their Customers' Needs:
1. Amazon Go
No small investment, "Amazon Go" is a new kind of store with no checkout required. The world's "most advanced shopping technology so you never have to wait in line. Use the Amazon Go app to enter the store, take the products you want, and go! No lines, no checkout. (No, seriously.)"
This "checkout-free" shopping experience is made possible by the same types of technologies used in self-driving cars: computer vision, sensor fusion, and deep learning.
Expect this initiative to rollout, not only to Amazon-owned and operated stores, but to other retailers seeking to satisfy their customers' demand for frictionless commerce.
2. Amazon Book Stores
"Amazon is all about creating a persistent, and even lifelong, connection with the customer, and maybe books in some way are a little bit of bait. You're able to come in and have that interaction with the brand that makes them more likely to do that sort of thing next time." - New York Magazine
3. Amazon Lockers in over 2,000 locations, including 100 within major shopping malls…
What are Amazon Lockers? Amazon Lockers are secure, self-service kiosks where customers can pick up Amazon.com packages at a time and place that is convenient for them.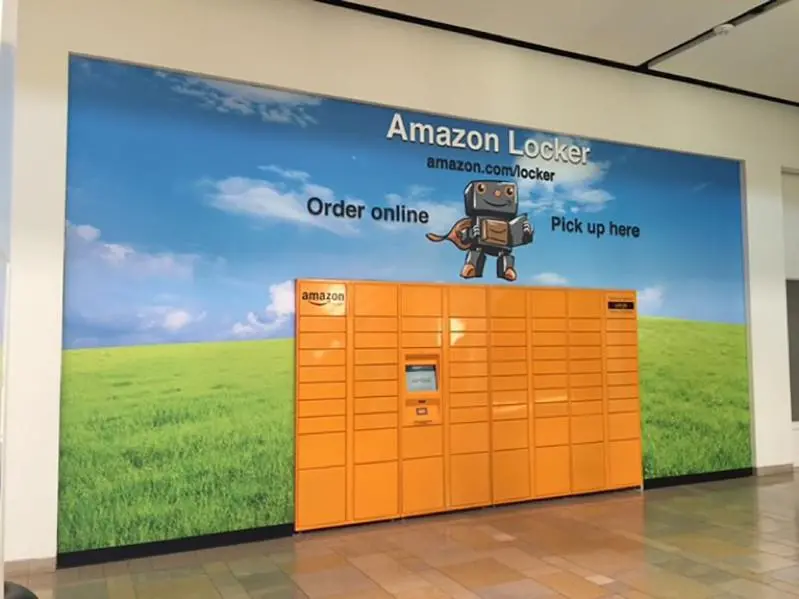 4. Amazon Shops Inside Kohl's Department Stores
According to Kohl's CEO, Michelle Gass, "We're going through one of, if not the, most transformational times in retail, and we have to really think differently," says Gass. "The retail market is big so there is plenty of room for Amazon and Kohl's to co-exist."
Kohl's is hardly the only retailer to come to this conclusion. Sears recently said it will sell Kenmore appliances on Amazon, while Best Buy is also providing space in its stores to Amazon products.
Fortune Magazine: "Why Kohl's Next CEO Is Not Afraid of Bringing Amazon Into Its Stores"
5. Amazon paid $13.7 Billion for Whole Foods
According to Hermann Simon, writing in the Harvard Business Review, Amazon "bought a network of 456 customer-friendly testing facilities which welcome roughly eight million "volunteers" each week. Amazon's relentless price testing in the online world anchors its competitive advantage. Its unrivaled base of knowledge allows it to use price as a communications tool, a recruiting tool, a psychological weapon, and a value driver in ways that transcend the basic mechanics of supply and demand and profit and loss. Now Amazon can supplement that knowledge with direct, proprietary insights about the offline retail world."
What Amazon will now study in the brick-and-mortar world – what it learns and how it applies the insights – can further transform consumer retail.
6. Amazon Marketplace
Amazon Marketplace is a local shopping mall for the digital age, enabling new-era specialty retailers to be online superstars.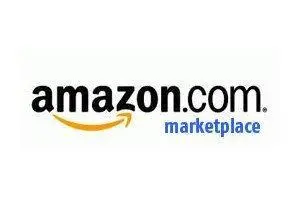 The next time you purchase a product on Amazon note the "sold by" box. Often it will state, "sold by [X], fulfilled by Amazon." Where [X] is a third-party vendor, a retailer other than Amazon, using the Amazon ecosystem to reach Amazon's consumers, utilizing Amazon's marketing, payment and logistics system, for a series of related fees.
This is more than, "if you can't beat 'em, join 'em."
Amazon is an incubator and catapult for retailers: a test environment, launch pad and destination.
In 2017, Amazon Marketplace enabled over 2 million sellers to become online retailers. Marketplace provides access to hundreds of millions of Amazon consumers, along with one-day, or same-day, delivery to 8,000 cities and towns. Through Marketplace, Amazon allowed these third-party retailers to provide best-in-class online experiences, to sell more than 2 billion products, and to generate many billions of retail revenue dollars.
Marketplace is not an act of altruism, it increases Amazon's market share and customer loyalty. Through Marketplace, Amazon acquires product and consumer data that will be used to the company's advantage. And, listing, referral, fulfilment and marketing fees are a cost to vendors, and a substantial source of income for Amazon.
"While this certainly benefits Amazon, it also benefits small retailers and the workers they employ. Indeed, e-commerce may enable some retailers to keep their doors open in struggling communities that couldn't otherwise support them." - Geoffrey Manne & Jennifer Maclean for Wired Magazine
7. Amazon needs other successful retailers
Amazon is a buying destination, not a shopping destination. Amazon thrives on search, not discovery.
For the foreseeable future, Amazon will struggle to launch new lifestyle brands or new products. (Private-label, Echo and other Amazon devices, "Handmade," and "Launchpad" notwithstanding.)
Amazon depends on a robust and diverse external retail marketplace where consumers discover new products, find their fit, fashion and favorites… and then, if available, to buy on Amazon.
In Summary
Amazon did not create today's "over-supply" of goods and resultant price compression. They did not invent the internet, or ecommerce. Amazon was not the first to sell books online, nor did they introduce the world to digital book downloads. The collapse of the legacy retail model is not Amazon's fault. The previous model was not the "fittest to survive" in the new world order.
Amazon is part of retail's evolution. The company is satisfying and delighting customers, the goal of all successful retailers. Amazon owns hundreds of physical retail stores and it has created retail selling tools, destination shops and lockers, a powerful third-party marketplace, and a loud call-to-action. You can be part of this evolution, too.
As a "for profit" corporation, Amazon's goal is to increase their market share and to make money. They have not created this robust retail value chain to purely benefit third-parties. They are a fierce competitor.
Whether you are a legacy retailer, a global brand, an emerging supplier, an entrepreneurial start-up, or you work in retail you must adapt to the changing landscape of commerce. Keep one eye focused on your customer, and the other on Amazon: neither will stay still, nor can you.
And then, there's Wal-Mart…
Forged in a different crucible, Wal-Mart competes with Amazon for limited resources in a shared ecosystem.
The top of the food chain is challenging place to be. No one stays there forever.
"It is not the strongest of the species that survives, nor the most intelligent that survives. It is the one that is most adaptable to change." – Charles Darwin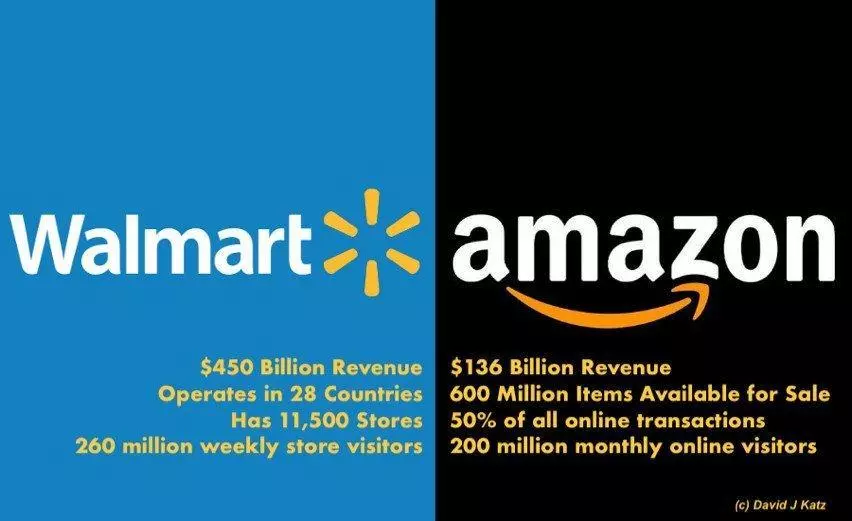 (c) 2018, David J. Katz - New York City
---------------------
David J. Katz is chief marketing officer at Randa Accessories, an industry-leading multinational consumer products company, and the world's largest men's accessories business.
His specialty is collaborating with retailers, brands and suppliers to innovate successful outcomes in evolving markets.
David was selected by LinkedIn as a "Top Voice in 2017." He has been named a leading fashion industry "Change Agent" by Women's Wear Daily and a "Menswear Mover" by MR Magazine.
He is a public speaker, co-author of the best-selling book "Design for Response: Creative Direct Marketing That Works" [Rockport Publishers]. He has been featured in The New York Times, The Wall Street Journal, New York Magazine, The Huffington Post, MR Magazine, and WWD.
David is a graduate of Tufts University and the Harvard Business School. He is a student of neuroscience, consumer behavior and "stimulus and response." The name Pavlov rings a bell.