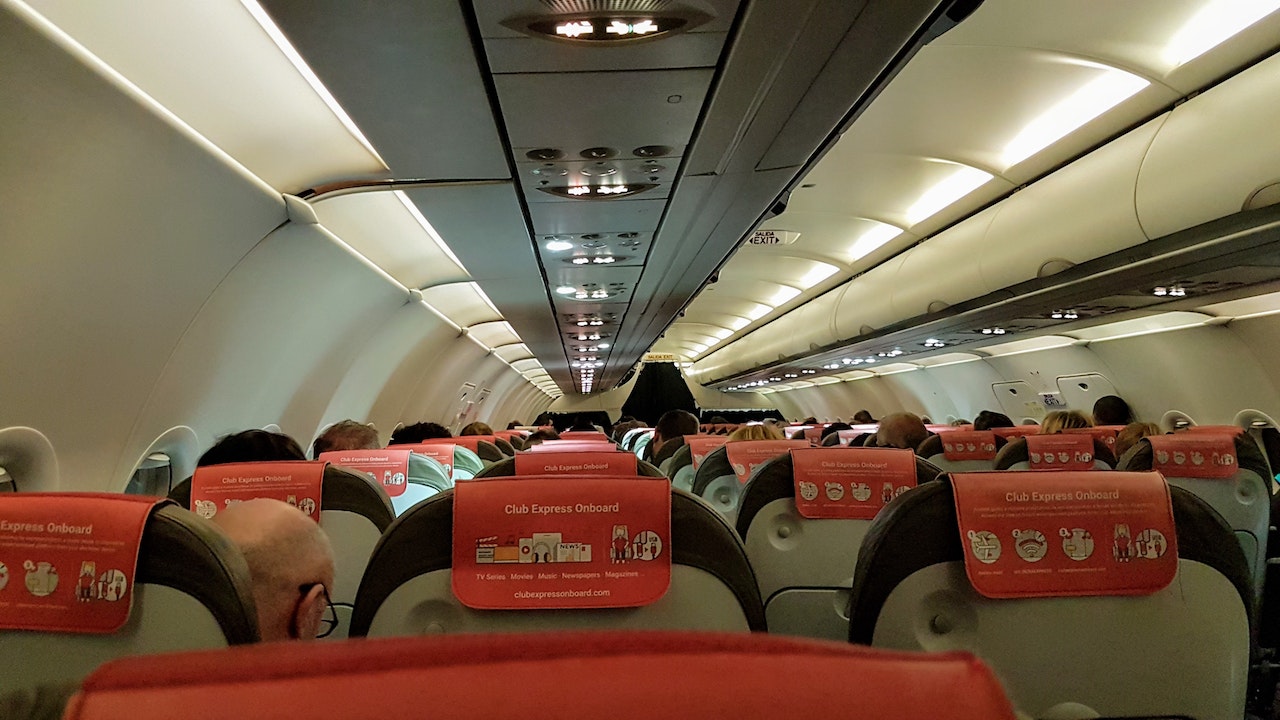 Airline businesses are constantly looking for ways to increase their revenue and provide a better experience for their customers.
But given the industry's competitive nature and the limited inventory and resources available, maximizing yields and providing an enjoyable journey for passengers can be difficult.
The traditional methods of airline revenue management, such as fare-based pricing strategies and seat capacity optimization, may no longer be sufficient to meet the needs of today's travelers. Airlines need to be creative in finding ways to increase their yield and attract new customers. One way to do this is by utilizing personalized offers and AI-driven recommendations tailored to each customer. AI is already transforming the aviation industry, and AI-driven recommendations are quickly becoming the norm for many airlines.
But what exactly is a personalized offer, and how do AI-driven recommendations come into play? Let's find out.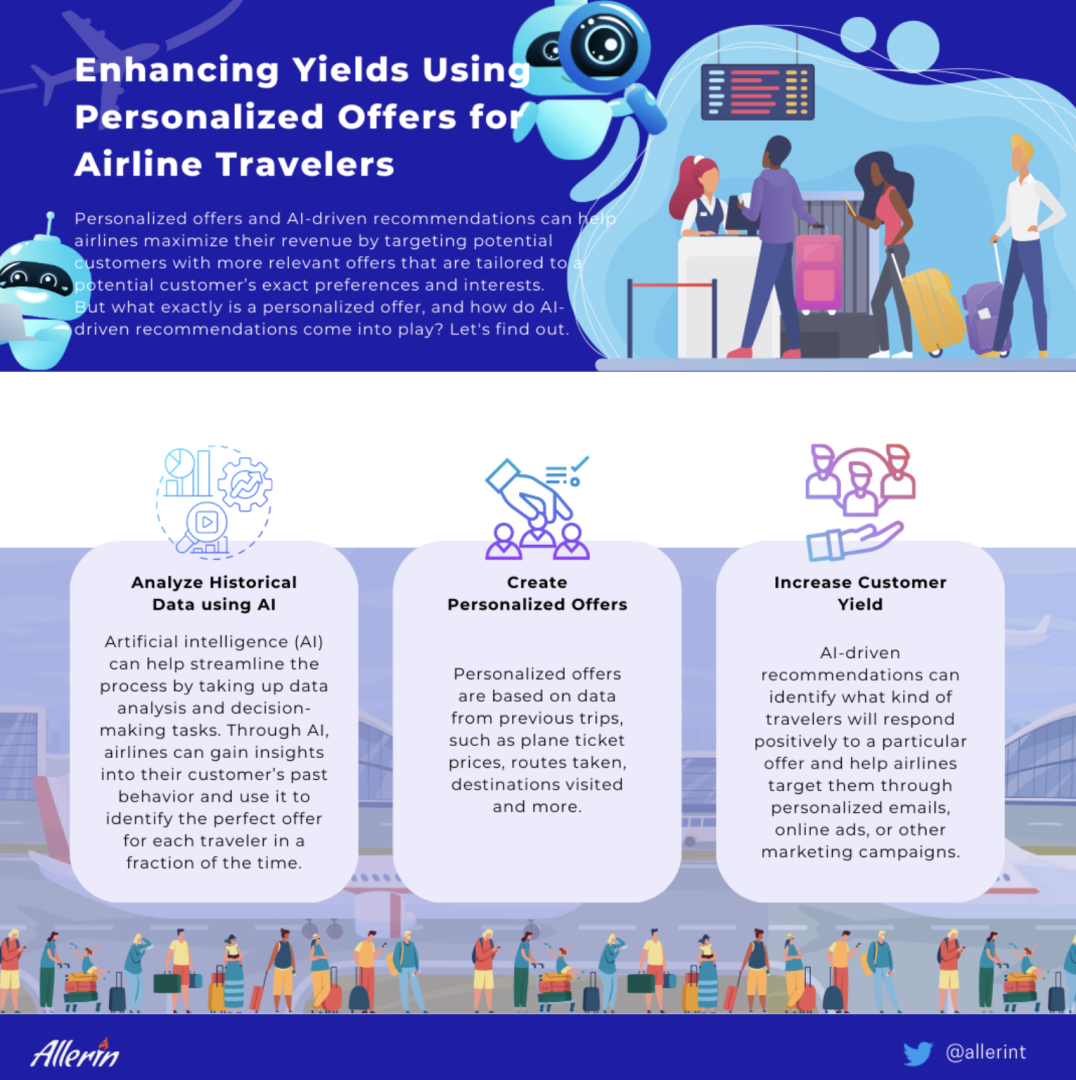 Providing Personalized Offers
Every traveler has different needs and expectations regarding their ideal vacation or business trip. While it's easy for airlines to offer the same fare options for everyone, they can go one step further by creating personalized offers explicitly targeted to the individual traveler.
Personalized offers are based on data from previous trips, such as plane ticket prices, routes taken, destinations visited and more. This data is then used to create special discounts and deals tailored to the individual's likes and preferences. This increases the likelihood of a successful purchase as they have a better chance of being accepted by the traveler.
Offering AI-Driven Recommendations
To provide personalized offers, airlines must analyze vast amount of data and decide on what offers to provide. Doing it manually is a tedious process and can take a long time. That's where AI comes into play.
Artificial intelligence (AI) can help streamline the process by taking up data analysis and decision-making tasks. Through AI, airlines can gain insights into their customer's past behavior and use it to identify the perfect offer for each traveler in a fraction of the time.
AI-driven recommendations can identify what kind of travelers will respond positively to a particular offer and help airlines target them through personalized emails, online ads, or other marketing campaigns. This approach is more efficient than sending out blanket offers to all customers, as it helps airlines focus on the right audiences and save time and resources.
Personalizing Offers
Suppose Mr. John Doe, a businessman, frequently travels between multiple cities, say, New York, San Francisco and Las Vegas. Moreover, he prefers flying business class and always opts for the least expensive flight option.
Using AI-driven recommendations, airlines can tailor personalized offers to Mr. Doe, such as discounted business class tickets for a specific route or alerts when non-stop flights become available at lower prices. This helps him save money and time, making him a loyal customer. On the other hand, the airline can reap the benefits of increased yields as the customer becomes more likely to purchase their services whenever Mr. Doe wants to travel.
In today's competitive travel market, it is essential for airlines to provide personalized offers and AI-driven recommendations that help them target the right customers. This can help boost their revenues through increased yields. With a well-defined strategy and the right technology, airlines can surely reap the rewards in this competitive market.