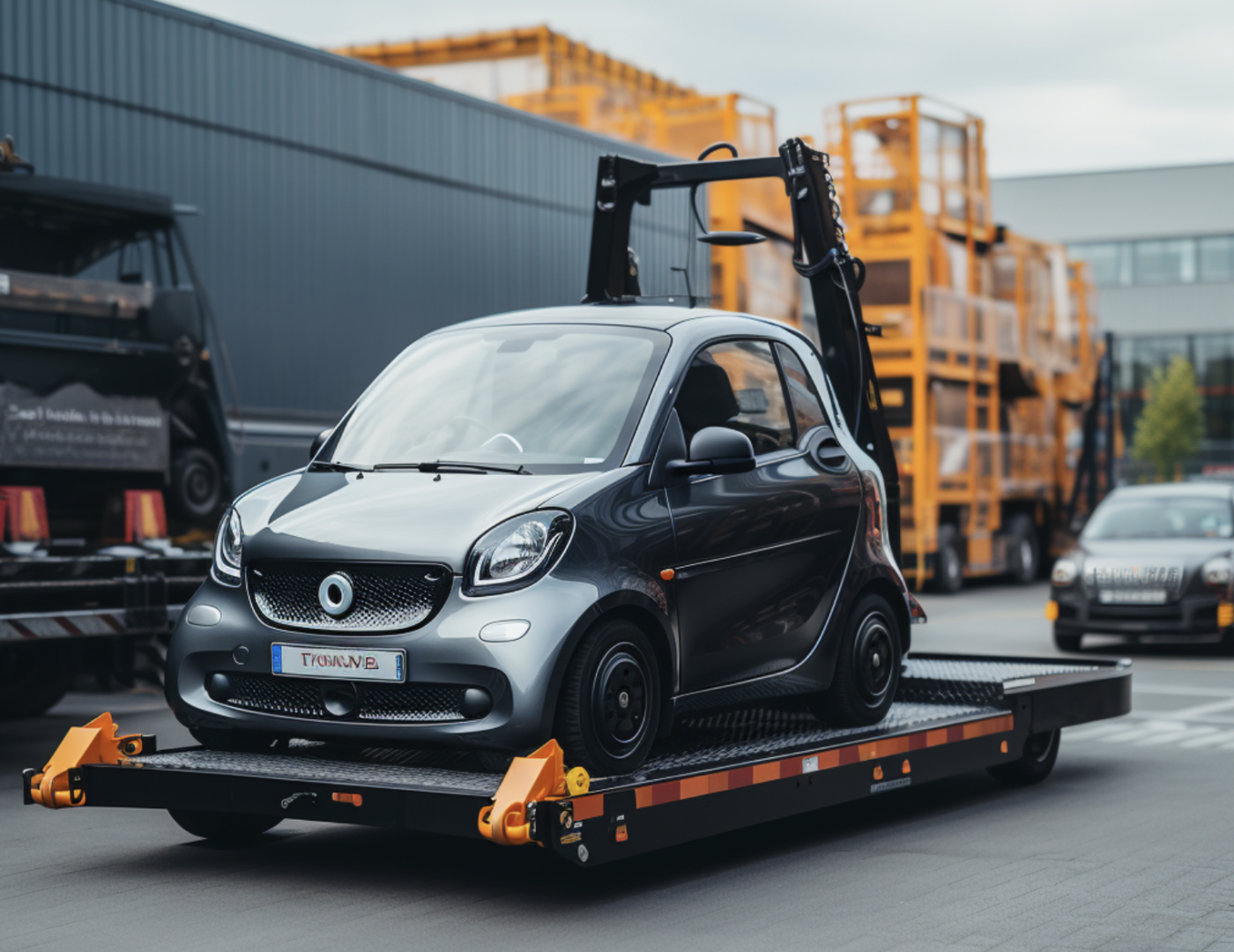 Implementing towing management software is an essential requirement for booting and towing management in a smart city.
The software will play a major role in helping law enforcement personnel prevent illegal parking.
Efficient parking and traffic control management are vital in a smart city. As a result, implementing advanced towing management software has become imperative. Traditional booting and towing management solutions often cause inefficiencies, delays and errors, leading to operational challenges. With the emergence of towing management software, efficient on-street parking management is possible, especially in densely populated cities. According to research, the towing software market is estimated to grow by 4% from 2022- 2027.
The software can aid law enforcement personnel and government agencies in preventing illegal parking. It can automate the entire booting and towing management, reducing the scope of human intervention. The towing management software is helpful in areas with a limited concentration of law enforcement personnel.
Different types of towing management softwares incorporate a range of innovative features that address the limitations of manual processes, providing a seamless and automated approach to booting and towing operations. The key features that make towing management software the need of the hour include: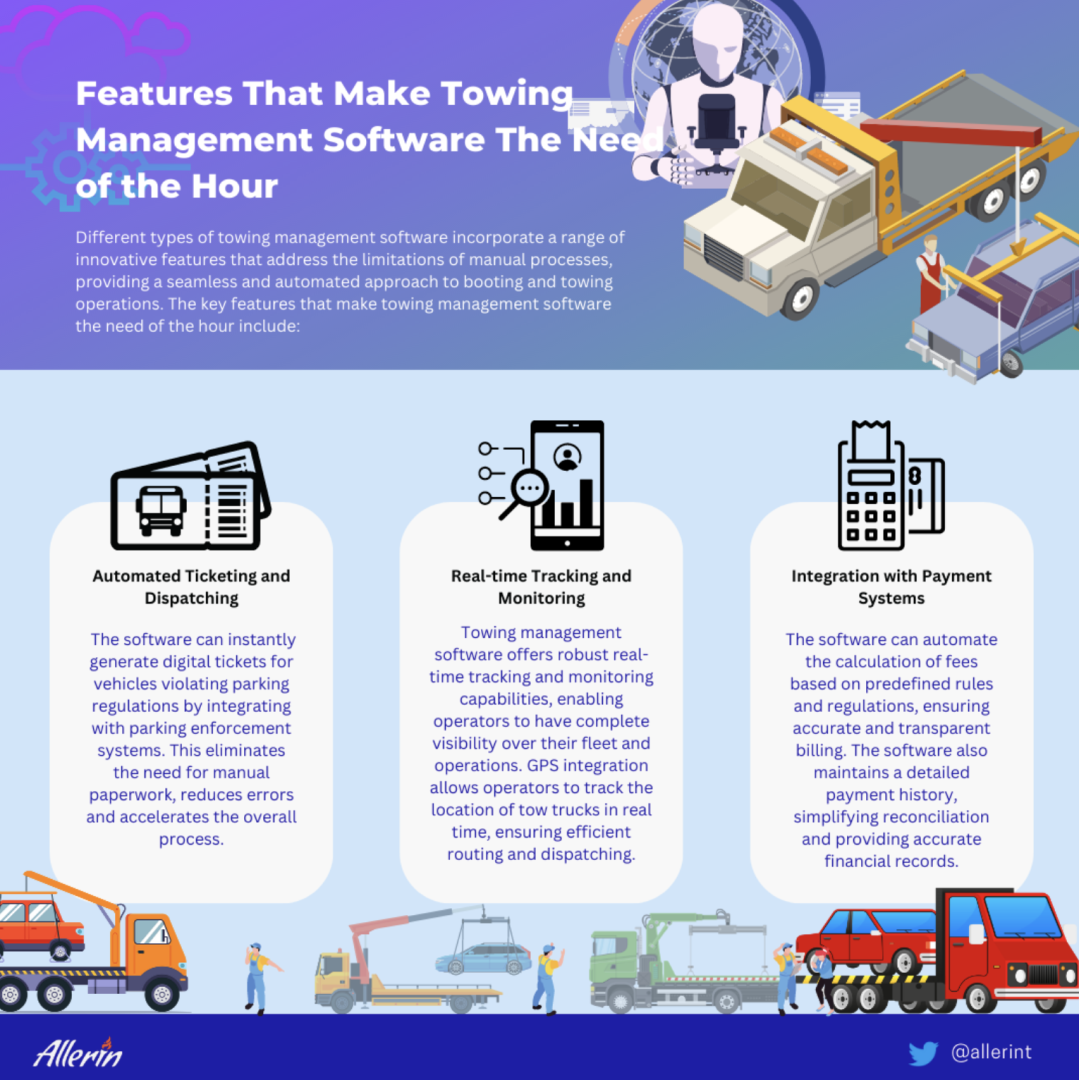 Automated Ticketing and Dispatching
One of the exceptional features of towing management software is its ability to automate the ticketing and dispatching process. The software can instantly generate digital tickets for vehicles violating parking regulations by integrating with parking enforcement systems. This eliminates the need for manual paperwork, reduces errors and accelerates the overall process.
Furthermore, based on real-time data and predefined criteria, the software efficiently dispatches tow trucks to the designated location. Automated dispatching ensures quick response times, optimized resource allocation, and enhanced operational efficiency. It eliminates the risk of missed or delayed assignments, ensuring a prompt and effective towing process.
Real-Time Tracking and Monitoring
Towing management software offers robust real-time tracking and monitoring capabilities, enabling operators to have complete visibility over their fleet and operations. GPS integration allows operators to track the location of tow trucks in real time, ensuring efficient routing and dispatching.
Moreover, the software provides updates on the status of ongoing tow jobs, allowing operators to monitor progress and address any issues promptly. Real-time monitoring reduces response times, increases transparency, and enhances customer satisfaction by keeping vehicle owners informed about the status of their towed vehicles.
Integrated Payment Systems
Integrating towing management software with payment systems offers vehicle owners a convenient and seamless payment experience. The software can automate the calculation of fees based on predefined rules and regulations, ensuring accurate and transparent billing.
Vehicle owners can conveniently make payments online or through mobile applications, eliminating the need for manual cash transactions. Integration with popular payment gateways provides a range of payment options, enhancing customer convenience and satisfaction. The software also maintains a detailed payment history, simplifying reconciliation and providing accurate financial records. Integration with accounting systems streamlines the billing and revenue collection process, reducing manual effort and improving financial accuracy.
The features discussed above clearly highlight the need to implement towing management software to streamline booting and towing management. With this software, tow truck operators and parking authorities can optimize their operations, improve cost efficiency and enhance the quality of experience for both vehicle owners and enforcement teams.