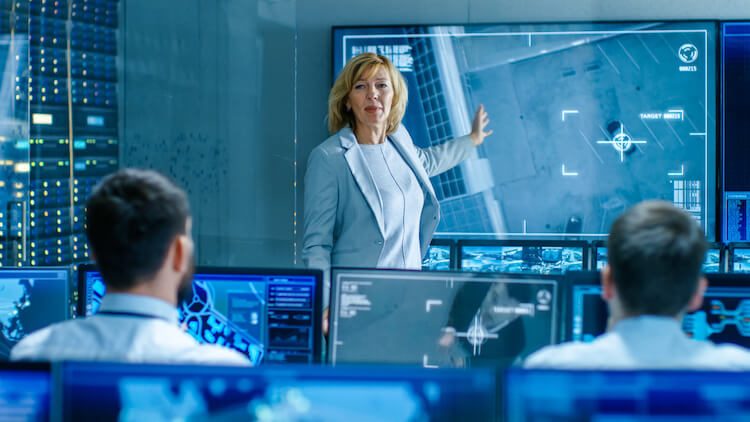 Big data, drones, artificial intelligence, internet of things and augmented reality are helping the police in crime prevention.
From artificial intelligence to augmented reality, technologies helping police to control crime and ensure public safety are becoming increasingly common, especially in the developed countries.
Police forces have the critical responsibility of maintaining law and order among citizens. They are responsible for ensuring citizen safety without disrupting their daily lives. Maintaining the balance between being vigilant and being obtrusive is a challenge that the police forces face quite often. Another challenge for the police is monitoring a large population for potential threats. Technologies are being developed to help law enforcement bodies perform their duties better and ensure public safety. There are already numerous technologies helping police prevent and fight crime, and many others are on their way.
Here are 5 technologies helping the police stop crimes:
1. Big Data in Crime Prevention
The police are always on the lookout for tips and intelligence on suspicious activities and potential threats. However, due to limited personnel and a relatively large population to monitor, law enforcement agencies are unable to keep track of every individual that may break the law. There are also frequent cases of false threats, which may unnecessarily disrupt the daily activities of innocent citizens. This is where big data can be used to constantly scour through data collected by surveillance systems and spot anomalies. Pilot projects using big data in crime mapping are being run to predict which geographical areas are most likely to experience criminal activities. However, existing technologies are still unable to make use of the entire wealth of data that is generated by security devices installed across cities.
2. IoT in Crime Prevention
A major part of law enforcement is gathering data and intelligence through surveillance equipment installed in public places. With the number of sensors multiplying due to the propagation of the internet of things (IoT), police have access to enormous amounts of data that can provide deeper insights into social trends that enable them to predict potential criminal activities. This enables the police to act with higher certainty and swiftness.
3. Drones in Crime Prevention
Drones and other robotic applications enable police and other law enforcement authorities to perform constant surveillance and peacekeeping without requiring additional personnel. For instance, China has already begun pilot projects in robotic policing, where robots patrol public areas to identify and neutralize threats. Although robotic policing isn't too common in other countries, the use of drones has surely been embraced by law enforcement authorities, and with good results. The introduction of just a single drone has led to a 10 percent drop in crime rates in a Mexican city. The presence of drones and robots serve, at least, as deterrents to crime, and at most as witnesses and evidence-collectors.
4. Artificial Intelligence in Crime Prevention
The effectiveness of big data and the internet of things can be multiplied by combining them with artificial intelligence applications. One application where artificial intelligence is currently being used to make optimal use of police resources is by evaluating the solvability of cold cases. This is preventing the wastage of police resources and personnel on cases that are highly unlikely to be solved anytime soon. Artificial intelligence is also being used in conjunction with big data to predict crimes and identify threats through surveillance data.
5. Augmented Reality in Crime Prevention
Augmented reality glasses can help police officers to identify people and vehicles via facial recognition and license plate scanning features. This enables police officers to easily identify suspects and apprehend them, potentially preventing long manhunts and future crimes. There are also instances of AR helping with crime scene investigation through remote assistance from forensic experts and senior detectives. Although these use cases are in the pilot phase, smart AR glasses will eventually become a standard part of police equipment in the not so distant future.
Although the moral implications of using certain technological applications are hotly debated, the consensus is that extensive use of technology, if done right, will greatly benefit law enforcement in maintaining peace and order. With continued research and development, enhanced versions of these technologies will soon become mainstream and will result in a massive reduction of crime.