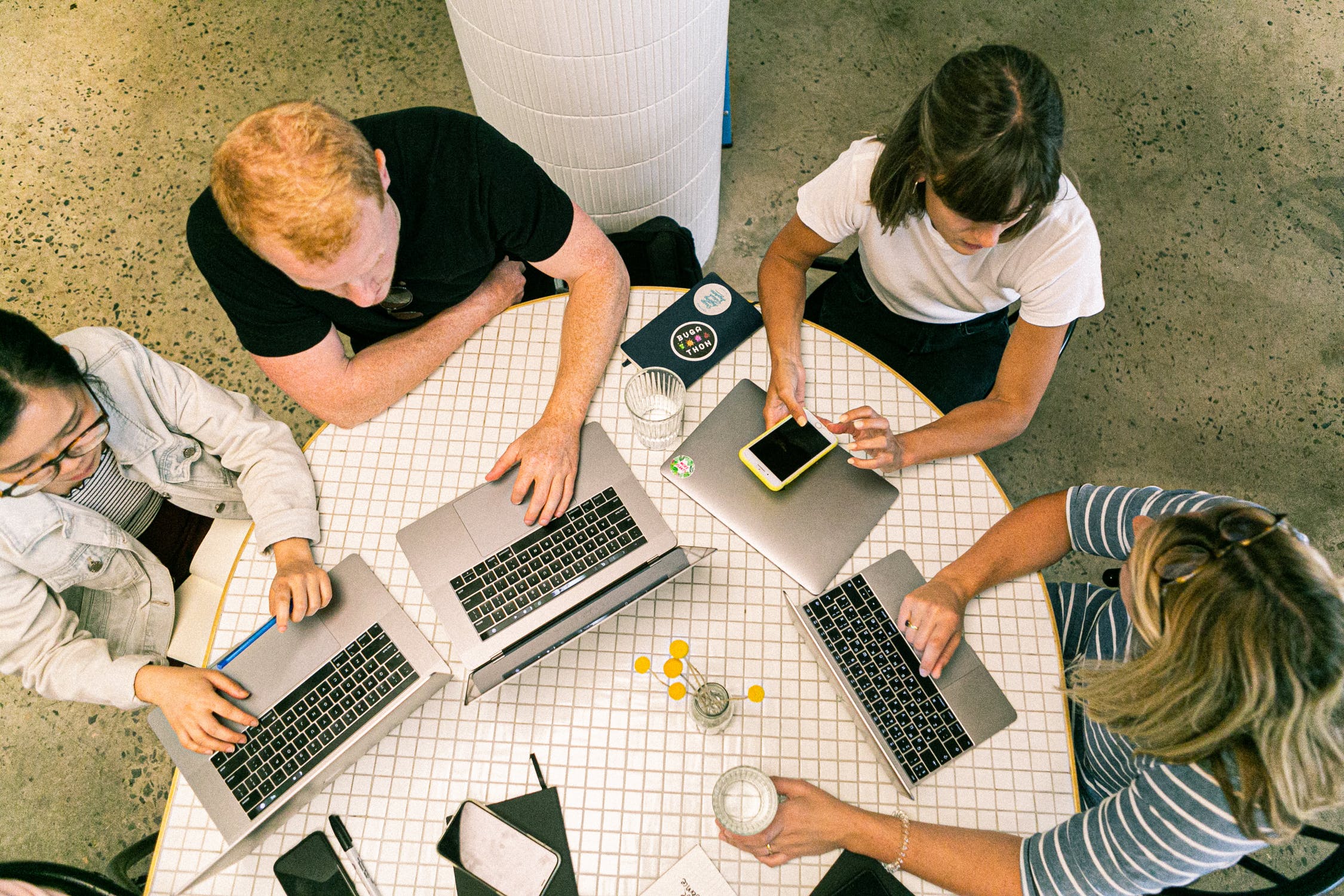 If you're looking for ways to improve your business meetings but don't know where to begin then don't worry, you have definitely come to the right place.
Whether you've been hosting them for years or this is the first one you've organised in a new job, you need to be sure you're doing all that you can to make it a huge success. While it may be difficult at first, there are lots of tips and tricks you can pick up to ensure you're doing exactly that. From setting yourself a budget in advance to finding the perfect location, the questions you're asking yourself the better. With that in mind, here are 14 tips for a smooth business meeting:
1. Set Yourself A Budget Before You Start Your Planning
One of the first things you need to consider when it comes to running a meeting is whether or not you have a budget. Although not every single business meeting you host will need a budget in order to run smoothly, you may want to consider putting a little bit of money behind meetings that are with potential clients or for training days for those within your business.
If you are considering the need for a budget, you may want to think about putting it towards stationery and lunch. More about this later.
2. Consider The Perfect Location For Each Attendee
Depending on who is due to attend the meeting, you may need to change the location from your usual meeting room. Whether this means hosting the meeting in a coworking space or hiring out a meeting room in a hotel, it's important you're choosing somewhere that is going to be easy for everyone to get to. If it's a potential client, chances are you're going to be better off travelling to their location and booking a room. Not only does it show your dedication but it also makes the meeting as stress-free as it can possibly be for them.
Alternatively, you can host the meeting in your own office.
3. Set A Date And Time That Everyone (Or Most People) Can Attend
On a similar note, you also need to think about setting the meeting for a date and time that everyone can attend. Although it can be hard to get everyone's schedules to attend, the best way to ensure everyone can make it is to plan things well in advance. Peoples calendars tend to fill up fast so if you're not getting in there first, it's going to be hard to get everyone together.
4. Send Out Email Invites
When sending your invite, a group email is the best way to check overall availability. If you don't get a response after a few days, you may want to consider sending a follow-up email as the sooner everyone confirms their attendance, the better.
For a guide to sending invites over email, you can visit this site here.
5. Invite Someone Who Can Take Minutes
When sending out your invites, you may also want to consider inviting someone who can be there to take minutes. Although they're not necessary when it comes to hosting a smooth business meeting, it's a great way to ensure your follow-ups are as thorough as they can be.
If your meeting is confidential, you need to consider whether or not someone needs to be there and if they do, you may need to get them to sign an NDA first.
6. Set Up An Agenda For The Meeting
Once you have arranged the perfect location and date for your meeting, you need to start thinking about setting up an agenda.
As you may have various different topics you want to cover throughout your meeting, creating an agenda is a great way to ensure you don't forget to cover something important. While you don't have to stick to it strictly, it's an ideal way to cross off each topic as you discuss it.
If you're holding a meeting or training that needs to follow a strict schedule, your agenda will help ensure you're sticking to it. For a guide to creating an agenda for a meeting, you can visit this site here.
7. If It's Going To Be A Long Meeting, Plan In Time For Breaks
Depending on the length of your meeting, you may need to include a couple of breaks in your agenda. Even if they're just for fifteen minutes at a time, it will help people process the information they are receiving as well as giving people a chance to network with one another.
If you can, try to organise a couple of tasks and activities that are much more light-hearted in comparison to the rest of the meeting. A few ice-breakers and team-building activities are a great way to make meetings much more bearable.
8. Arrange Lunch If Needed
Again, if you're meeting is going to be all day, you may want to think about arranging lunch. While some people may want to bring their own, most people expect to be served lunch and refreshments during a day-long meeting.
When ordering lunch for the day, you may want to consider asking yourself the following questions first:
What is your budget?
Will you be ordering a catering service or be ordering from a restaurant?
What type of food do you want to order?
What items will you be ordering?
How many people do you need to feed?
Are there any dietary requirements?
Will it be delivered?
What time does it need to arrive?
Do you need to order drinks too?
Will you be putting out snacks throughout the day?
Who will be cleaning up afterwards?
Where will you be serving it?
With lots of questions to think about, you need to be sure you're planning lunch as soon as you have everyone's confirmed attendance.
9. Allow For Things To Run Over
Another important thing to bear in mind when you're creating your schedule is that things can easily run over. By adding ten to fifteen minutes more than you need for each item on your list, you will be allowing time for things to go on longer than planned. That way, you should still finish as scheduled.
10. Ensure You Have A Strong Presentation Planed
Although not every meeting requires a presentation, it's definitely something you should consider if you want your meeting to have a little bit of structure. Whether you're running a training day or you're introducing a new client to your services, having a visual presentation displayed is the best way to get your key points across, especially if people are taking notes.
When creating a presentation, you need to ensure it's as clear as it can be. In most cases, this means having a strong design. With both free programmes and paid services available for you to put together the best possible presentation, this shouldn't be a problem. If you're looking for a presentation design company, you can visit this site here.
11. Make Sure You Have Enough Space For Each Attendee
Another important thing to consider when planning a smooth business meeting is whether or not you have enough space for everyone. Although the room may seat enough people, often people like to spread out in order to feel comfortable. There's nothing worse than sitting in a cramped meeting room for 8 hours, struggling to listen because you're worried about whether or not you're making others around you feel uncomfortable as you lean forward to write your notes. If it helps, you may want to view the available rooms in advance. For tips and tricks when it comes to choosing a meeting room, you can visit this site here.
12. Ensure There Is Enough Water On The Table Before They Arrive
Water is essential for any meeting and in order for your guests to feel comfortable, you need to ensure there is water on the table at all times. If this means you have to fill up every hour or it means you stock up on water bottles, it's important you're keeping everyone hydrated throughout the day.
13. Don't Forget To Follow Up
Once your meeting is over and everyone has gone back home, you need to start working on your follow-up. Whether this is a brief phone call a couple of days late or an email to summarise the events of the meeting, following-up if the best way to ensure everyone was happy with the way in which the meeting was run. If there are any questions that weren't answered, this is also a great time to answer them. In some cases, you may want to send the meetings minutes too.
14. Have A Contingency Plan In Place
Finally, you need to ensure you have a contingency plan in place should something go wrong.


With lots of great tips and tricks for you to bear in mind, you can be sure you're putting on a successful business meeting. What else do you need to do? Did we miss any important steps off of the list Let me know your thoughts and ideas in the comments section below.