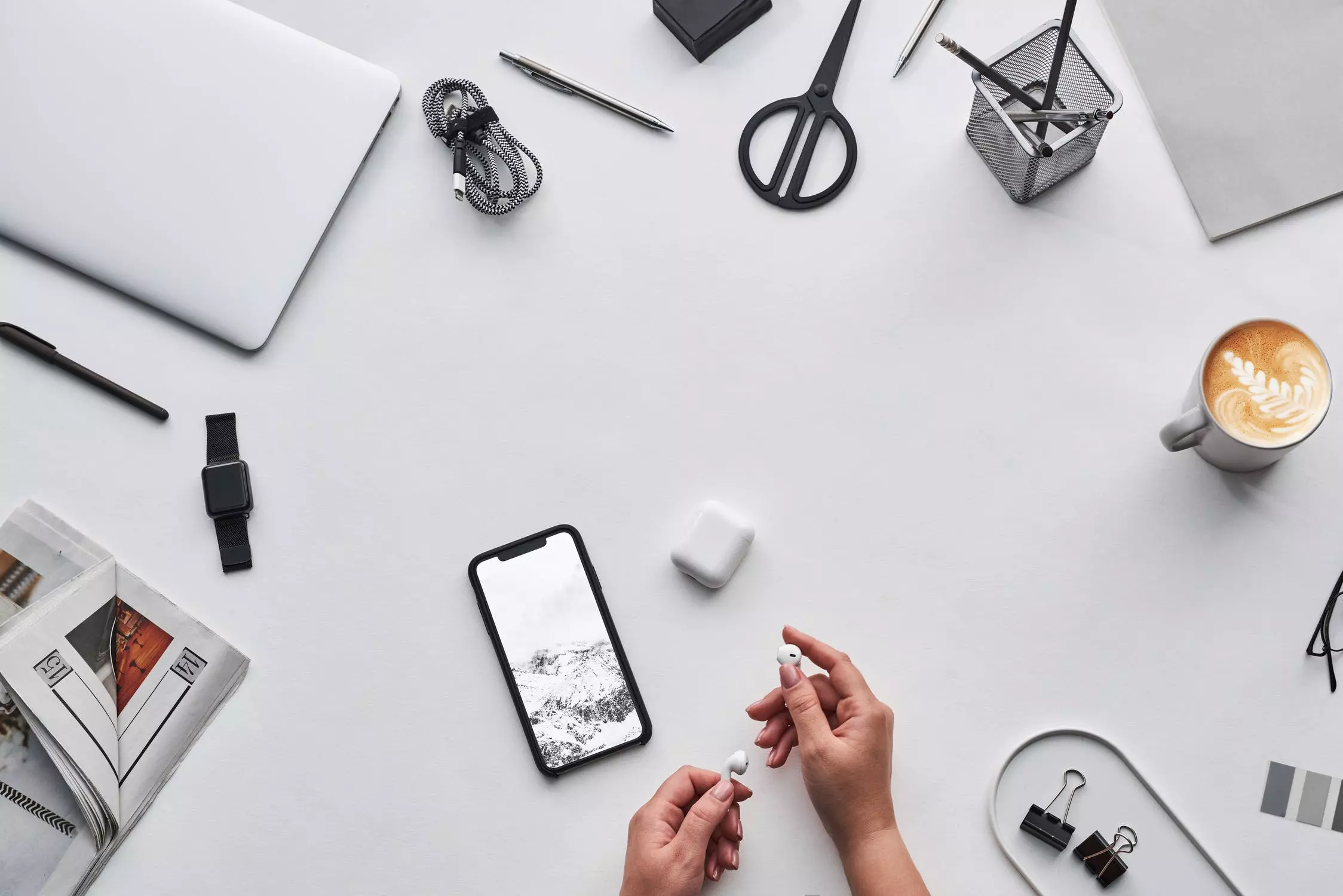 Being a writer in B2B marketing, for me, The True Influence summit was a treat to watch.
As a writer, I got some great insights from three incredible panel discussions, news bytes, the latest report on Intent data, and the heartwarming interactions of attendees with Howie Mandel.
The whole 3 and a half hour summit was action-packed with marketing leaders- Brian Giese, Kay Kienast, Leslie Canning, Laura Ramos, Tim Schneller, David Amaro, Oktay Arif khan, Brian Solis, and last but not the least the myth and the legend Howie Mandel.
The 2021 True Influence Summit revolved around the topic Accelerating Revenue in Uncertain Times this week. The virtual Summit addressed how digital demand generation could become a revenue machine in 2021.
Lessons and insights to align marketing, sales, and data to build a path to a successful and certain B2B future were discussed.
Apart from some insightful panel discussions, True Influence shared some critical information from a Forrester Research commissioned report that evaluated the state of B2B sellers' go-to-market strategies.
Most marketing leaders during the summit found a common ground when they called for building more trust, empathy and creativity from marketing and sales teams across the globe.
As the globe recovers from the pandemic, people need more kindness and someone who can listen to their problems and offer help during these dire times.
Do not have an always sell approach rather listen to help and offer a solution.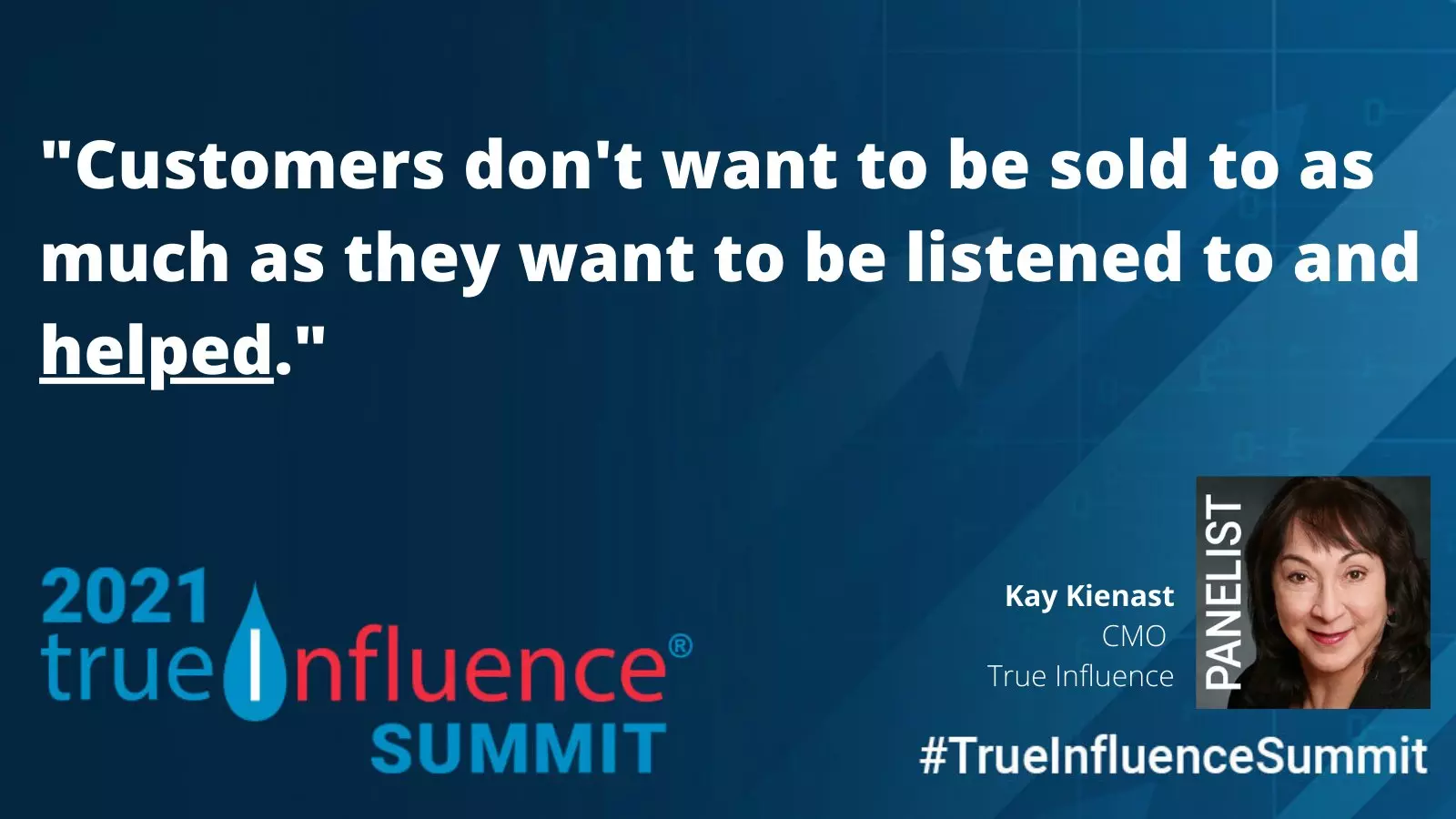 Below are 17 tweets that express the pulse of the True Influence Summit and a glimpse of what would define marketing in 2021.
Tweet #1
Calling out a specific audience in a headline leads to more engagement.
Personalization and customization is the key.
#TrueInfluenceSummit #marketing
Tweet #2
When you know what it is to be like your customers,
They trust you.
Tweet #3
Customers don't like to be treated like prospects.
Tweet #4
B2B organizations resist dealing with data,
But the best marketers are the ones who figure out what is working out and what isn't...
Tweet #5
Mute vs muted. The "d" matters!
So true @HeinzMarketing
Tweet #6
Most businesses make ideal buyer personas but in 2021 businesses need to analyze,
Do they have the right solution for their customers?
Are they an ideal organization for their ideal customer?
Tweet #7
Is your #B2Bmarketing game revamped for 2021? This year, it's all about information and #Data. @lauraramos @forrester #TrueInfluenceSummit
Tweet #8
It is fascinating to see @howiemandel sharing his childhood stories and how he became a comedian...
Inspiring!
Tweet #9
Be persistent, be creative, be communicative...
Be open to learn from the process and build best practices...
#TrueInfluenceSummit #marketing
Tweet #10
The best offense is a good defense.
Tweet #11
Both marketing and sales need to work on- creativity, trust, and empathy.
Tweet #12
As a marketing team,
You have to pick your battles...
Invest in intent data and customer intelligence.
Tweet #13
A buyer persona comes with a lot of baggage,
At an individual level, a marketing team should focus on key decision-makers and what they exactly need.
#trueinfluencesummit #marketing
Tweet #14
Can #IntentData lead to asymmetric information? Where is that line and how do we not cross it? Leslie Canning of @HPE gives her thoughts at the #TrueInfluenceSummit - Build #BrandTrust with your customers.
Tweet #15
Your employees are the face of your company. Treat them well and they'll treat your customers well!
@BrianWGiese #TrueInfluenceSummit
Tweet #16
Your customer may forget what you did but they will never forget how you made them feel.
Tweet #17
The more targeted your campaigns are, the better.
Start on the right foot,
Well begun is half done!
B2B marketing post-pandemic would be more about understanding your customer and buyer journey using data and analytics. Tracking the digital footprints of your prospect to understand their pain points and offering them the right solution through personalized marketing campaigns. 2021 B2B marketing will be about building long term relationships with your customers like I said in the beginning.
Do not have an always sell approach rather listen to help and offer a solution.