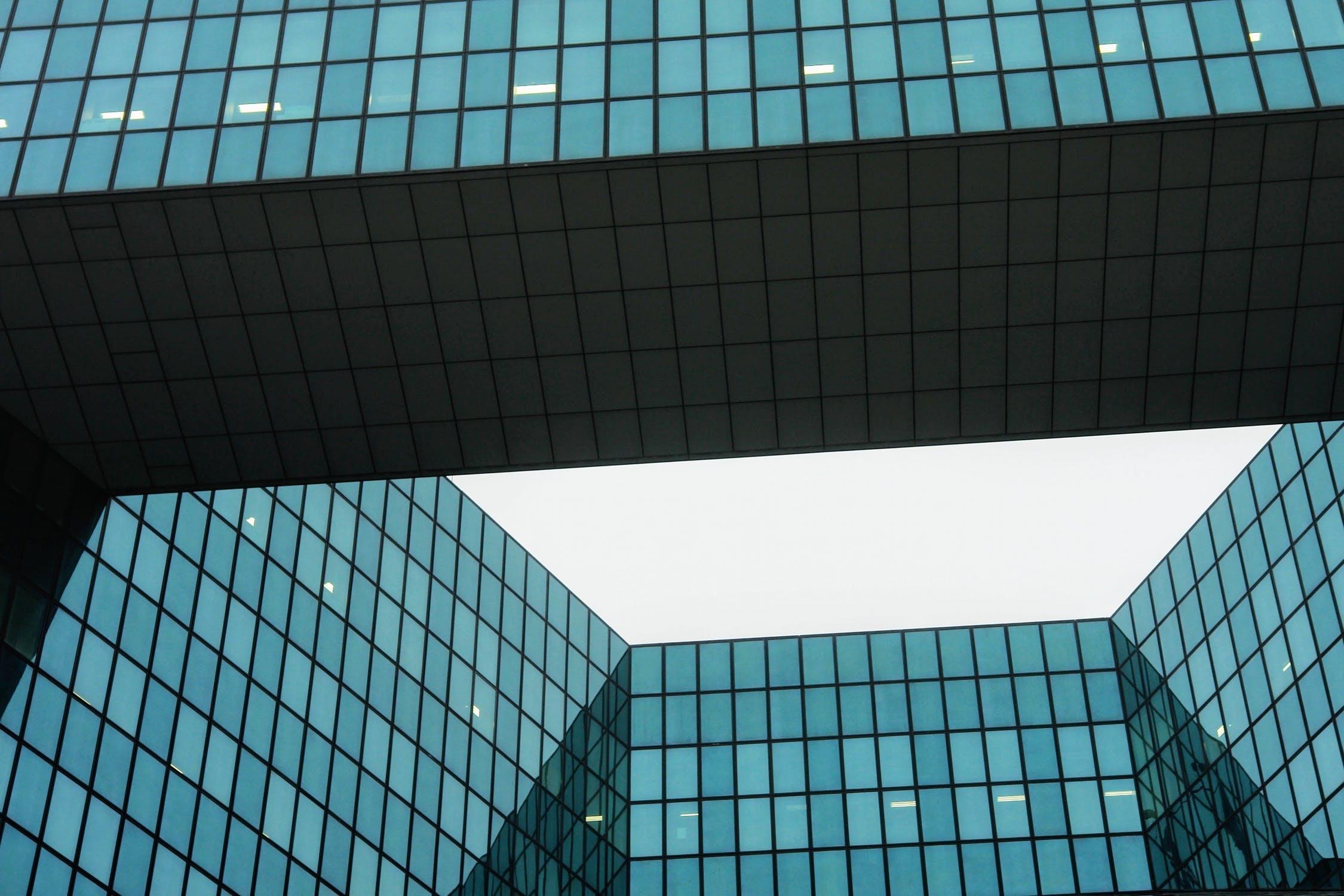 We've all been there, hired great people with obvious leadership potential written all over them. But, instead of advancing within the company, they became stagnate or quit.
What went wrong? And How do we fix it?
There's one simple reason for this; they feel that they can reach their potential at another company and can't at yours.
And who can blame them for feeling this way?
We're programmed to continuously seek more out of life and our careers are a big part of that. So we look for jobs that help us move forward with our own goals. We want more challenges. We want to push ourselves to get to the next level. We want to know that we're constantly making progress and reaching our true potential.
In this article, I'm going to share three techniques to help retain more of your organisation's leaders, potential leaders, and leadership candidates. We're also going to look at why great leaders never reach their potential and what to do about it.
1. Leaders Aren't Treated Enough Like Criminals

Just kidding! Well, hear me out:
After binge-watching "Forensic Files" (a show about solving crimes) I had a moment of inspiration! Just like criminals, those with leadership potential need the motive, means, and opportunity to reach their potential.
Motive
You'll see this during the interviewing stage with the candidate. Leaders always have a driving force behind their need for success. Typically, that force will be:
Fame (recognition or a celebrated status)

Fortune (wealth and monetary gains)

Family (either providing for their family or building a better life for their family)

Freedom (the ability to choose which projects to work on)
Once we've understood the candidate's motive, it becomes simple and easy to give them an incentive to encourage them to reach their leadership potential.
Means
Leaders need effective programs, mentors, and systems to enable them to reach their potential. Most businesses agree (83% to be precise), shockingly a mere 5% of businesses have actually implemented a cohesive leadership development program at all levels (here's a fun infographic with more stats).
We've found three strategies to be particularly effective when it comes to developing leaders.
Mentorships: The easiest way to implement this strategy is to give candidates a mentor that's at the level the candidate would like to be. Set up regular 30-minute sessions (two a month works well) with the purpose of the mentor to guide the candidate into what they need to be doing to effectively fulfill the role
Coaching: A key factor in the success of a business is its ability to innovate. By bringing in an external coach that can work with the candidate one-on-one or in a group is a sure-fire way to create leaders that actually lead (more on this in the next section).
Workshops: Leadership workshops are fantastic at seeing who within your organisation has the ability to be a successful leader. They also allow you to observe how potential leaders work in an unfamiliar group setting.
During our leadership workshops and coaching sessions we found that it wasn't the ability of the candidates that was holding them back, but the lack of a clearly defined (and effective) leadership training program.
Through a curriculum of workshops, mentorship, and coaching you give your candidates the means to fulfill their leadership potential.
Opportunity

In many ways, building leaders that reach their potential in an organisation is like buying a car for your 18-year-old son: Even with all the preparation and safety training, there's still a terrifying possibility that they're going to crash.
Whilst it's true that there's the possibility of failure, there's also the possibility to prove that they're competent and able to use that freedom to reach their potential.
Now obviously you don't hand the keys to a sports car to someone that's never owned a car before. Over time you've given them a skateboard, and then a bike, and they've worked their way up to owning a car.
In the same way, leaders need to be given opportunities for them to show you that they can be effective and bring value to your organisation. It may start with a small project, it may start with a potential leadership candidate coming to you with a suggestion and giving them an opportunity to enact on it.
Again, during our leadership workshops and coaching sessions, the leaders we were building were constantly looking for opportunities to demonstrate their leadership skill set within their organisation. As scary as it may seem, if we don't give our leadership candidates the opportunities to fulfill their potential, someone else will!
2. Most Leadership Programs Are Like Cults

The issue with many leadership programs is that they teach "leaders" to become better followers. Whilst they preach "innovation" and "freedom," very few businesses allow their leaders to lead.
This is why many potentially awesome leaders leave their current company searching for something new. They have a truck-load of great ideas that are left to rot because businesses don't allow it's leaders to enact on their ideas and ambitions.
And it all comes from a basic fault:
Most leadership programs teach the how not the why.
When we explain the "how" behind our behavior leadership candidates will remember what we did and be able to imitate us under those exact circumstances. But when they understand "why" we did what we did, they become much more adaptable.
Leadership is about finding a better way of doing someone and bringing a unique set of skills to solving a problem. By focusing on the "why," we are able to clearly communicate the reason for doing something, without restricting them to the dogma of doing it the exact same way the previous generation did it.
One of the most effective tools we teach on our courses is the "build-break-build" method of giving feedback (sometimes known as the "shit sandwich). Whilst it's important to show the delegates on the course the "how," we also spend time getting them to understand the "why". This has proven vital to our success because it allows our delegates to put their own spin on the tool and integrate it effectively into their own leadership style.
Similarly, giving the delegates the "why" as well as the basic "how" means that they can use the tool in a variety of situations that they would never have expected to (for example, securing a better deal with a supplier).
Giving our future leaders the autonomy to do things their way with the same outcome is the only way to ensure that your business's leaders reach their potential, which leads us to our final point.
3. We Need to Inspire Others to be
their
Best

One of the reasons why most other leadership programs aren't effective is because they teach their candidates a set way to "lead". They create cookie cutter "leaders" that are just poor imitations of the original leader.
In the same way a copy of a copy of a copy of a copy will be of much less quality than the original, so too are the leaders that have been taught to be a certain type of leader.
For example, an organisation that I work with was struggling to produce leaders of the same quality as the originals because the leadership program was based on trying to replicate what made the originals so great.
But here's the secret as to why the originals were so great: they were original.
We need to encourage the next generation of leaders to be their best, not what we think the "best" is. It's the ability to bring an authenticity to leadership that enables leaders to connect with their teams.
Potential Needs to be Nurtured
I want to share a story with you from my upcoming book. It's about one of the first people that joined my team.
Now this woman wanted to help me write my advertising copy. I was excited to have someone else help me with it so I let her get on with it... and then I saw what she'd written. So, I helped her through the mistakes and sent her off again... and then I saw what she'd written.
I couldn't help but judge her by my own standard of writing advertising copy and thought "I'm going to have to fire her". The problem was I wasn't allowing her to be the best that she could be. It turned out that she was an absolute genius when it came to numbers! Now she's one of the pillars of my business and integral to the success of the company.
We need to take the time to nurture potential and to figure out how best to utilise that potential. Like Albert Einstein once wrote, "Everybody is a genius. But if you judge a fish by its ability to climb a tree, it will live its whole life believing that it is stupid."
Next Steps
Even leaders need leaders (like coaches need coaches) to enable them to be the best that they can be. For some it's reading books written by amazing people, for others it's to take inspiration from experts in other fields, others find value in using businesses like mine to empower their leaders to reach their potential.
No matter which you choose, remember:
Great leaders have the motivation but need the means and the opportunity

Teach your leader's the "why" as well as the "how". This will enable them to innovate and give them the freedom to explore what the business is truly capable of

Leadership potential needs to be nurtured and encouraged or it will always remain "potential"
If you're looking to empower your leadership team or to create more leaders within your organisation, send me a PM to find out how to create an unstoppable leadership team.
What's your organisation doing to create better leaders?