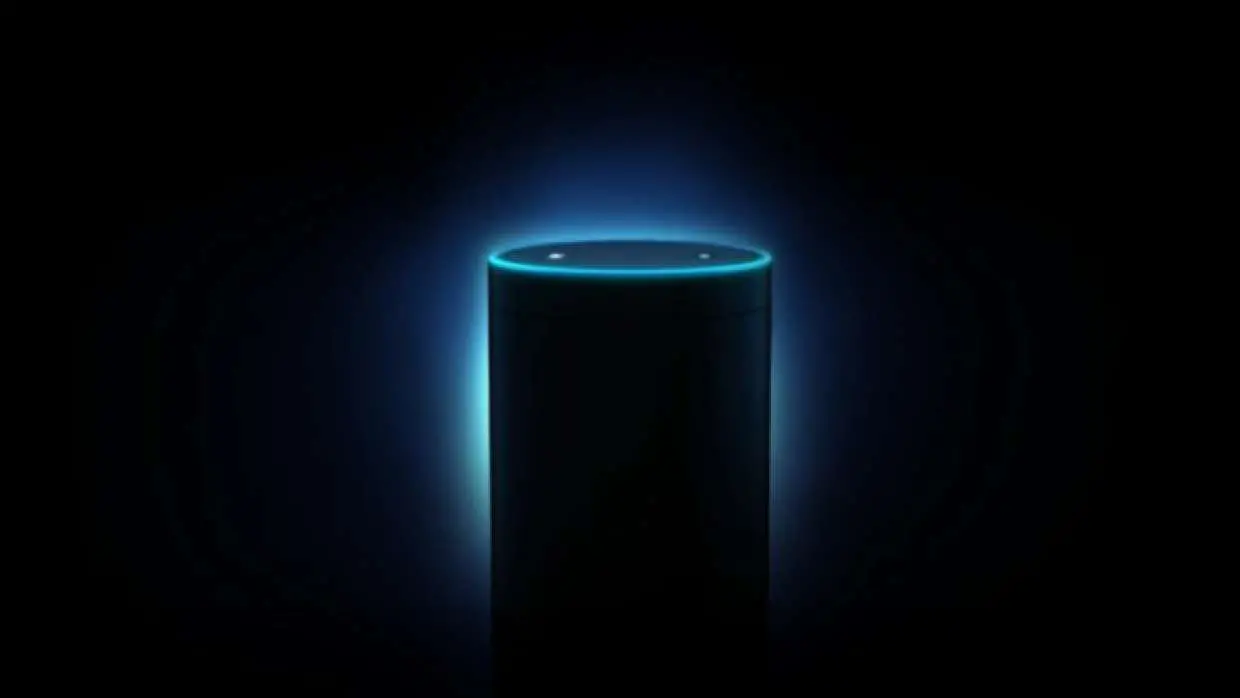 "Alexa, order batteries." "Hey Cortana, add milk to my grocery list!" "Okay Google, what are best deals at Walmart today?" While a substantial chunk of avant-garde tech-savvy consumers will have already smelled out what's been cooking here, allow me explicate for my technology-challenged readers, somewhat like me.
These are voice-operated personal assistants, which are shaping up to be one of the biggest global retail trends of 2018. The concept of voice recognition is not new; it has been present for about a decade or two. It was only with Apple's conception of Siri in 2011, that voice assistants entered an otherwise bland smartphone market at the time. The subsequent releases of voice-activated tech from Google and Microsoft in the following years transformed an innovative product into a promising industry. The assistants, which could provide directions, send emails and messages as well as surf the Internet, were embedded into smartphones, tablets and desktop computers. This technology became lacklustre upon the entry of Amazon Echo in 2015, which, for the first time, focussed on online shopping, leading to the birth of voice shopping. As you continue to read this article, voice shopping continues to expand expeditiously as a hot platform in the e-commerce arena.
Interestingly, the pioneers and early adopters of this sui generis brand experience are quite hefty in number. Allow me to quote a Walker Sands Future of Retail Study conducted in 2017. The report concluded that close to 24 per cent of US-based consumers were in possession of a voice-controlled device like Amazon Echo (16 per cent) or Google Home (6 per cent). The study reckoned that an added 20 per cent of consumers were contemplating on putting their money in such devices by December 2018. What's more interesting is that approximately 19 per cent consumers in the US have made a voice purchase through Amazon Echo or such similar digital home assistants, with another 33 per cent proposing to do so in 2018.
Online shopping's love affair with technology has just gotten serious with the injection of smart-home gadgets, virtual reality, drone-based delivery, streaming video services m-commerce platforms and voice-ordering technology. Have a look at these statistics:
The revenues generated from global mobile commerce is set to surpass USD 693bn in 2019 from USD 288bn in 2017.
Amazon, which has been overtly experimenting with its 'Prime Air' concept, seeks to deliver packages to customers via drones in close to half-an-hour. Approximately 30 per cent of US-based consumers plan to order their first drone-delivered package within 2020.
The net profit of virtual reality (VR) technology, which was USD 1.8bn in 2017, is predicted to boom into a flourishing USD 30bn industry by 2020.
The smart home security market is pegged to grow into an USD 18bn market worldwide by 2020.
As we inch closer to 2020, consumers are seeking profounder brand experiences from retailers, especially on the digital front. This 'Homeland Generation' essentially seek the same immersive experience, which they have archetypally come across in brick-and-mortar stores. This makes them a distinct consumer tribe luxuriating in voice-activated shopping. Indeed, the emergence of such voice-activated online ordering platforms have unfurled neoteric frontiers for retailers to engage with their target audiences. It's the exact same story with the Millennials and their adoption of smartphones as they grew up. There is no denying that the retail trends of today and the early adoption by the so-called 'iGeneration' will shape into consumer preferences of tomorrow.
Despite being a relatively novice domain, this voice-ordering retail segment has already been witness to some intense competition among major retail players in the US market, in particular. This bodes great news for the future of this market. Retail giants such as Costco, PetSmart, Target, The Home Depot, Walmart, Whole Foods and a host of other major players have formed voice-activated shopping through their alliances with Google Express. The mantra behind this strategic partnership is quite lucid: If you can't outperform Amazon, team up with Google instead! The enemy of your enemy is essentially your friend. This chronicle of partnerships was recently labelled by UBS Analyst Michael Lasser as the 'frenemies narrative'.
Customers availing themselves of voice shopping are incentivized to reap the advantages of this technology as well. For instance, Walmart offered customers a $25 discount on their Google Home purchases, merely by connecting their Walmart and Google Express accounts with their Google Home app. Amazon, similarly, has been offering exclusive deals to their consumers, through Alexa assistant on their Echo speaker, in addition to a $10 credit on their first purchase order.
Now, this sounds mighty impressive and alluring, but allow me to take a slight detour from the hi-tech route to a rather downbeat course. Retail titans such as Amazon and Walmart, I opine, are using the cloak of 'convenience' and 'accessibility' in their attempt to dragoon consumers into making extravagant shopping efforts by conversing with digital assistants. It may appear as a noble pursuit where the companies apparently endeavour to offer the fullest benefits of time, place and possession utility by "simplifying people's lives and help them shop in ways they've not yet imagined". However, consumers, in this superficial tech-extravaganza, fail to cognize that they are often fed partial information. Can you say with absolute certainty that your voice-shopping assistant is offering you the best bargain or for that matter, even a complete range of products? How seamlessly would you be able to research products or compare prices? Consumer decision-making, which was primarily your thing, is now left mostly in the hands of the retailer; much of the purchase decision is left in the hands of pretty much what Amazon, Walmart or other retailers have to offer. Earlier, if you could compare and contrast colour, price or size variations to the dot, with voice shopping, you have to put your faith in what the retailer' frontman advocates.
The next perspective is so interesting, that I do not know whether to call it a blessing or a curse. If you observe very critically, Amazon, with its developments in voice shopping is slowly trying to create a ubiquitous presence in the lives of its consumers. You think about consumer durables—Amazon; you think about furniture—Amazon; you think about groceries—Amazon again; you think about any consumer product—bam, Amazon! Amazon Alexa was launched in November 2014. The 'anti-Amazon' alliance between Walmart, Target and Costco with Google Express happened in August 2017. This gave Amazon a clear first-mover's advantage in this new market. This implied that Amazon would essentially dominate with a wider array of product offerings under its belt, as opposed to its immediate rivals. Now, here's the fascinating part: we as consumers often choose certain products, add them to the cart, and then abruptly decide to transfer them to our wish list or permanently remove them due to precipitous changes in our buying decisions. With voice shopping, the unique thing is that Amazon locks in an order even before consumers' can think of switching to another retailer. "See! They're everywhere..." as Dolph Lundgren put it right in the Universal Soldier (1992).
There are other issues as well. For example, voice shopping would be great for low-involvement products like batteries, stationery, dog food or books, but would run the risk of ordering a new plasma television or a high-end smartphone without you doing your information search? Surely, you wouldn't be cool if the retail agent recommended you to a Xiaomi Mi Pad, when you were thinking of an iPad Pro.
Now what about the future? The key is look at emerging markets such as India and China parallelly with major markets as the US, UK or Germany. Alibaba, for example, boasts of its own Mandarin smart speaker called 'Tmall Genie' where Chinese consumers are monetized with some of the best consumer data. Despite being a late entrant in this already-competitive market, Chen Lijuan, the GM of Alibaba AI Labs is quite buoyant about the fact that they "can outpace Amazon Echo in growth". BPL is also introducing its first smart speaker with Alexa called 'Voice One', in cooperation with Amazon, to customers in India in the first half of 2018. The company aims to be the first Indian brand to bring the Alexa experience to customers in India. Hence, the traditional waterfall approach in international marketing would no longer work in these promising markets.
There are monumental revolutions headed in the way of consumers in the forthcoming years as 'digital' becomes an integral component of our lives. Consumer attitudes are changing again, and online shopping is merely the base of the iceberg. The deep-rooted influence of voice recognition on the future of retail cannot be undermined.