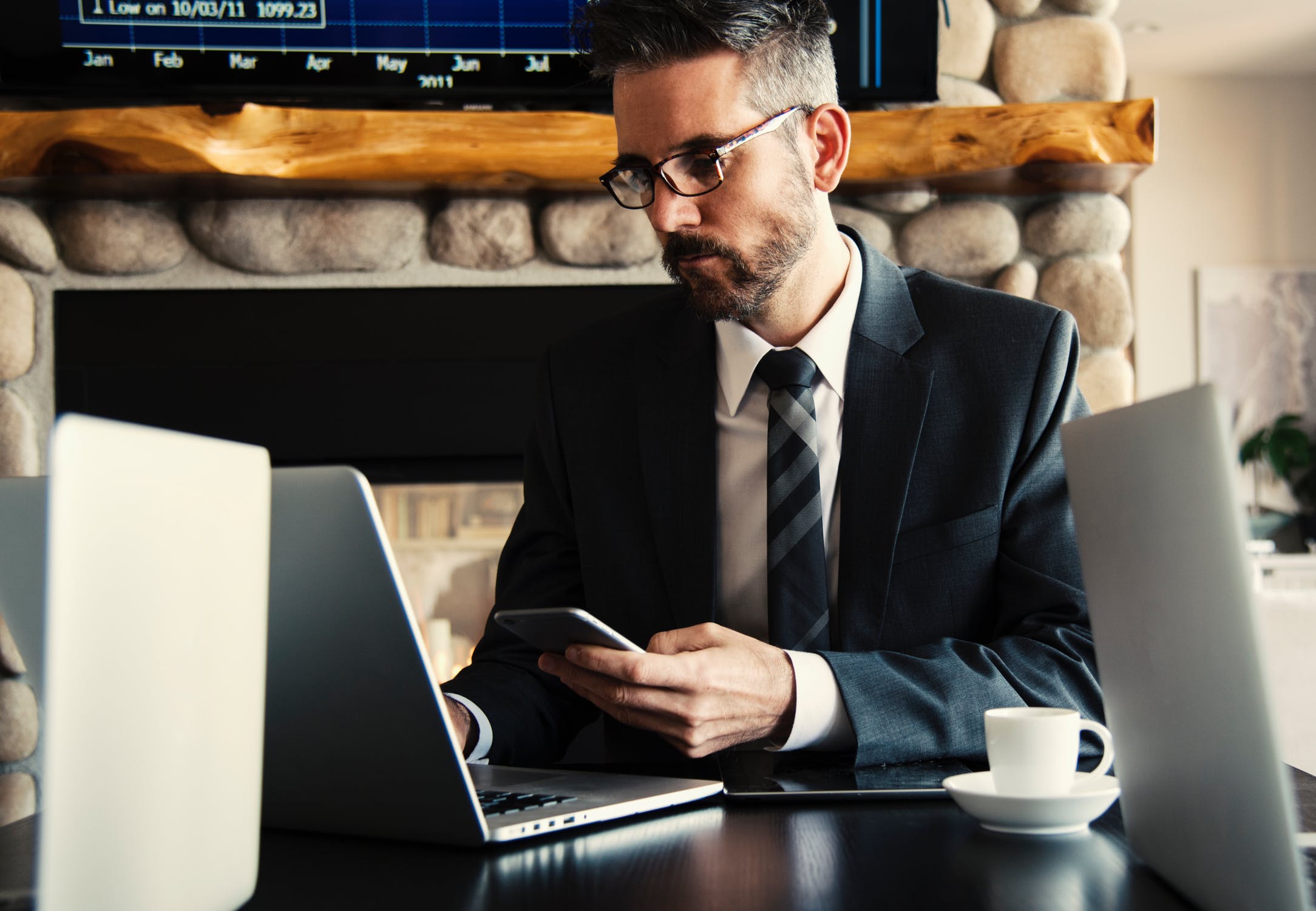 "Time isn't the main thing. It's the only thing." - Miles Davis
Couldn't have agreed more! Being the Founder and CEO of a 5 year old startup and another one in stealth mode launching shortly, I primarily run my day focusing on 'time'. Reaching my workplace at 9 AM, I get only an hour of 'Me Time'. Within seconds, my train of thoughts has owned me. I like it. I love it instead! Sitting in front of the laptop, I am articulating my thoughts and to do list in my own zone. At 10 AM, my people walk in to give their best for me, my brands. Then, it's meetings, meetings and only meetings and whoa it is 9pm already.
I see my company as 'my kingdom', my employees as 'my people' and my company infrastructure as 'my territory'. This brings in the emotional attachment - a must for a healthy work environment and the consequent success of the brand.
Here are some alluring truths of being a CEO:
● Black and White - Like leaders, you must believe in the extremes. Things are mostly black and white. Certain business endeavours are predictably good, some aren't. Picking the right option defines the success or failure of the brand. Temptation for short-term success won't do any good in the long run.
● Walk Tall: Small animals move in herds but it is the lion that walks alone - Totally true to the core! As a CEO, you can't voice out your worries to everyone, instead no one. The investors may worry in the wrong way, co-founders may get troubled and your spouse may get overburdened. Like a lion, despite everything, you need to hold your head high.
● No pattern whatsoever! - Every day of my life is unpredictable. Every so often, the company may need you for guidance, for the proper direction. This means that your 'Me Time' goes for a toss and you need to reschedule your tasks. Having said that, on certain occasions, you get plentiful 'Me Time'. You can execute your business plans easily then.
● Respect is earned: Yes, earning respect in the outside world isn't a child's play. With multiple start-ups already in the market, creating a USP is essential. When the brand name becomes a 'common noun', the business can be tagged as being ' truly successful'. A legacy is built!
● Tightrope balance act: There are moments when you have to be the commanding force for a business action and then there are moments when you just need to be a silent spectator. Let the things go with the flow because deep down you need to have faith in your people, their professional knowledge and experience.
● Take big, calculated risks: CEOs need to take big risks. There's no way out of it! The CEO can never completely make out well in advance which way the wind is about to blow. A risk can be a boon or bane. Calculative guess is the only option left!
● Become a convincing conversationalist: Yes, CEOs must be convincing. This is essential for attracting investors and potential customers. The company team requires constant motivation as well.
● You can't please all the people all the time: It is brutally right! Different people have different opinions. You can't please everyone, however much you try. This 'dissatisfaction' can come from any person, be an employee, investor or customer. You need to be firm and ambitious even then.
● You don't hear the truth easily: People love to impress the CEOs. This translates to people manipulating or even lying to them. As a CEO, you should cross check the information being passed on to you.
● You might end up falling in a political drama: Politics in the office is quite common. Being a CEO, you can easily become a victim of it. To keep yourself 'clean' and unaffected in the most sensitive situations, remain connected to individuals but unattached.
● Carrying the sack: Your employee's quality of life, mental health, social status and future depends on you. One wrong step can ruin them completely. Taking right adoptable measures is the sole alternative for the success of the employee and the business consequently.
● Firing people sucks:You owe it to your team, your investors, and yourself to fire the people that don't work out & that includes Toxic performers as well for it is Culture Capital before Financial Capital.
● Travel at short notice: CEOs have to actively participate in business meetings and deals. The future of the company depends on them. They may have to travel out of the city or country at short notice. They must be flexible for it.
● Ultimate decision maker? Not so much! - CEOs may appear to be the ultimate decision makers but it is not really so! They are compelled to act in accordance with the decisions taken by the individuals surrounding them.
The CEO's job is demanding yet incomparably amazing. Your team is watching you from the minute you walk in until you leave. Everything you do and everything you say is being analyzed and overanalysed, however the pros are well worth the cons.