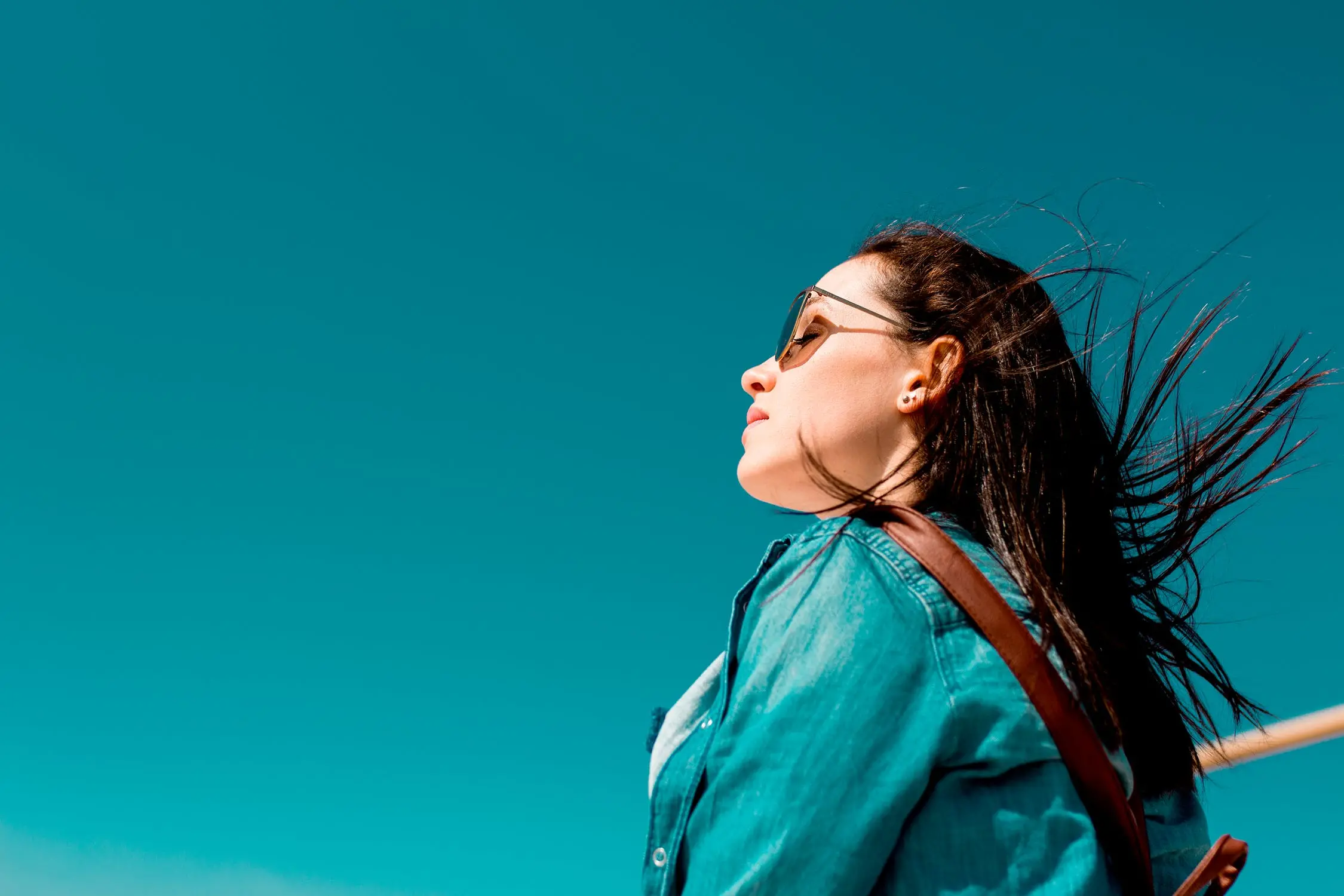 As a leadership presence coach with female clients from Silicon Valley, I've learned a thing or two about what it takes for women to be successful in a male-dominated industry.
But, while I coach it, NJ Goldston lives it.
Goldston is the Editor-in-Chief of fashion and lifestyle site, The Blonde and The Brunette and a leading female venture capitalist in numerous businesses. In addition, Goldston has worked in male-dominated fields from Wall Street to the Entertainment business, so she knows firsthand about what it takes to succeed in a male business environment.I was delighted to have the opportunity to compared notes with her!
Carol Kinsey Goman: Let's start with the topic of the day: The accusations of sexual harassment against Harvey Weinstein and other prominent men has brought this issue into the headlines. What is your view?
NJ Goldston: Obviously, we all know harassment exists but when it happens to you, especially if you are new in the workforce. It's deeply disturbing and often difficult to react in the appropriate manner. The less experience you have the more vexing it is to muster your internal resources. First, because it's shocking and second you want to be judged on your work and this totally flips your perceptions on so many levels.
The good news is that we may have suddenly reached a tipping point that may propel even more awareness within the workplace and deter individuals due to an even greater likelihood that their behavior will not be tolerated and surrounded by a ring of silence.
Goman: If a woman is being harassed, how should she handle it?
Goldston: I'm not an expert, but often the best technique, which most of us have learned in self-defense class, is to be direct and simply tell the person to stop, let the individual know they are harassing you, and you will report them as well as tell others including your supervisor and HR. Verbiage can be as simple as " you are making me feel very uncomfortable right now, please stop." That usually works and sometimes someone doesn't even realize they are making you uncomfortable. Make sure to write down the facts and keep a record if you decide to report It to HR. If all else fails, you may need to be prepared to walk away from an opportunity or job. It's a tough decision but it could be the best path forward.
Goman: You and I also know that there are many male executives who are setting standards of excellence.
Goldston: There are lots of great male executives who foster women's careers and will simply not tolerate or condone any form of harassment. I myself have had several incredible male mentors who I continually reference as part of my work life. They made major contributions in terms of enhancing my skills and critiquing my work that remain with me to this day. They hold themselves and their team to a high standard and enforce it.
Goman: Let me switch topics: What can women do to stand out as indispensable?
Goldston: Don't focus on being one of the few women in a field or an industry. Instead concentrate on consistently honing your "go to war work skills" to make yourself invaluable and an expert in your area or industry of choice. Do this by holding yourself to a standard of excellence and putting in the hours that make a difference in moving a business and your career forward.
Goman: Women can fall into the trap of waiting their turn or holding back at meetings. They don't speak up and "own their place" at the table. This is so prevalent that I often advise a client to say something (almost anything) early in the meeting, just to get used to being vocal - and so that other participants get used to hearing her voice.
Goldston: Not only should you speak up, but you need to be direct in your speech. Don't add qualifiers that make you seem insecure or powerless. You know the ones. "I'm not sure if you'll agree", "I'm sorry," or "I'm not sure what you'll think." Don't apologize. Period. You're there for a good reason. Own that. Most importantly, be brief. It's important to have the ability to topline your information. No one wants to listen to long winded explanations.
Goman: True. The number one request I get from Chief Executive Officers (about someone I'm coaching) is "please help her get to the point!" On the other hand, I often hear from professional women that, regardless of how succinct they are, they still get interrupted by men.
Goldston: If you find you are being interrupted, there are two different approaches. You can be polite and explain you were speaking and are not done yet, or sometimes it's wise to yield the floor. You can then mentally gather all the relevant facts and information for an appropriate response and demonstrate you are more facile with the issue. Most of all don't lose your cool. By being in control you demonstrate strength.
Goman: Another way women demonstrate strength is through their body language. Remember that status and authority are nonverbally demonstrated through height and space. You look more powerful when your stand (or sit) tall, when you pull your shoulders back and hold your head high, when you stand with feet about hip width apart, when you speak loudly enough to be heard, when you keep your gestures between your waist and your shoulders, and when you take up space by (instead of keeping your belongings in a neat little stack) spreading them out and claiming your turf.
Goldston: Having important, pertinent information and facts at your fingertips is also a major asset. It's important to continue your educational and knowledge curve as part of your life's work. Combine this approach with setting specific goals for yourself and re-evaluate them every 3 to 6 months. Then set new ones.
Goman: I agree that success requires a commitment to continual learning and personal growth. But here's what gets in our way: We become psychologically attached to the status quo because it is familiar and comfortable. But even more difficult than fighting off the inertia of comfort, we find it hard to let go of the past because it is there that we've experienced personal success — and everyone likes the experience of mastery. That's understandable, that's basic human psychology; it's just not an attitude that helps us move forward. For that, we need to embrace change.
Goldston: Having a positive attitude towards change makes a significant difference in how successful you are in a male dominated environment. If your colleagues and your boss know you are up to new challenges and difficult assignments as well as problem solving, they are more likely to share information with you and engage you as part of a team. Change is a given so embrace it.
Goman: My final question is about the power of networking. Do you agree that networking is mandatory for success?
Goldston: Who you know within your industry and area of expertise is a major advantage in moving your agenda forward, and some of the best connections are made outside the office. Use informal gatherings and industry events to make connections that may prove invaluable to projects and your career. By having strong contacts you bring new resources to your company, gain credibility, and build a powerful professional network.