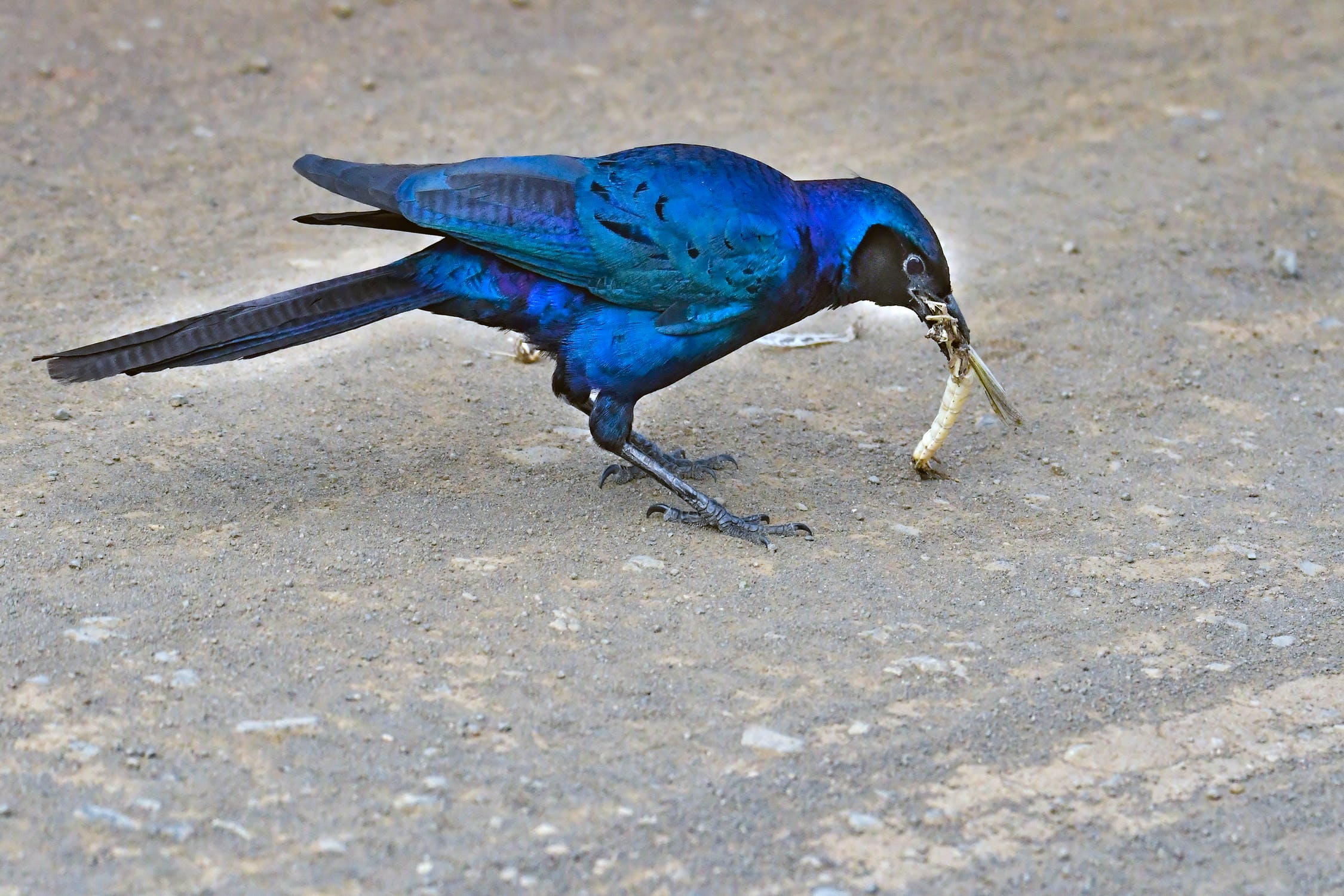 Would you swap your corn chips for crunchy crickets? What about your macaroni for some moreish mealworms? Well all you have to do is just pop down to your local supermarket for a bag of barbeque flavour cockroaches.
Believe it or not, the global market for edible insects has been estimated at a tasty £6.5 billion by 2030, according to Barclays Bank. And manufacturers have already started to cash in on these pre-packed insect treats. Companies such as 'Eat Grub' (see what they did there?) are already being stocked in stores like Sainsbury's in the UK with a salty snack range of flavoured crickets. Sainsbury's are also selling other bug based products such as insect derived flour and granola covered in powdered beetle larvae. Sounds scrumptious.
Co-founder of Eat Grub, Shami Radia explains that the idea isn't that radical and extols the health benefits of these critters:
"They are the original superfood. They are high in protein, minerals and amino acids so it makes sense to eat them. Behaviour can be changed. Prawns are ugly and taste delicious and there's no reason why eating insects can't be normalised."
She makes a valid point, I guess. What about oysters? They look like a ball of phlegm but they taste delicious and are packed with nutrients.
If you want to go all out and feel like you are a contestant on 'I'm A Celebrity Get Me Out Of Here' then why don't you try tasting a freeze dried scorpion? Or what about about a creamy cooked and dehydrated Sago Worm?
Actually talking of celebrities, ingesting insects as part of your daily diet has become all the rage with A-listers such as Zac Efron, Salma Hayek and Jessica Simpson who all extol the virtues of having some parts as part of your five a day. Even celeb royalty Angelina Jolie is quite partial to chowing down on some of our little invertebrate friends:
"Crickets, you start with crickets. Crickets and a beer and then you kind of move up to tarantulas."
So what do you reckon? Would you change your dietary habits to include eating insects? Would you change your antipasti for an arthropod or your apple pie for an annelid? Or does the mere thought of ingesting an insect make you bugged out? As ever I am keen to hear your thoughts...
N.B. No insects were harmed in the writing of this article