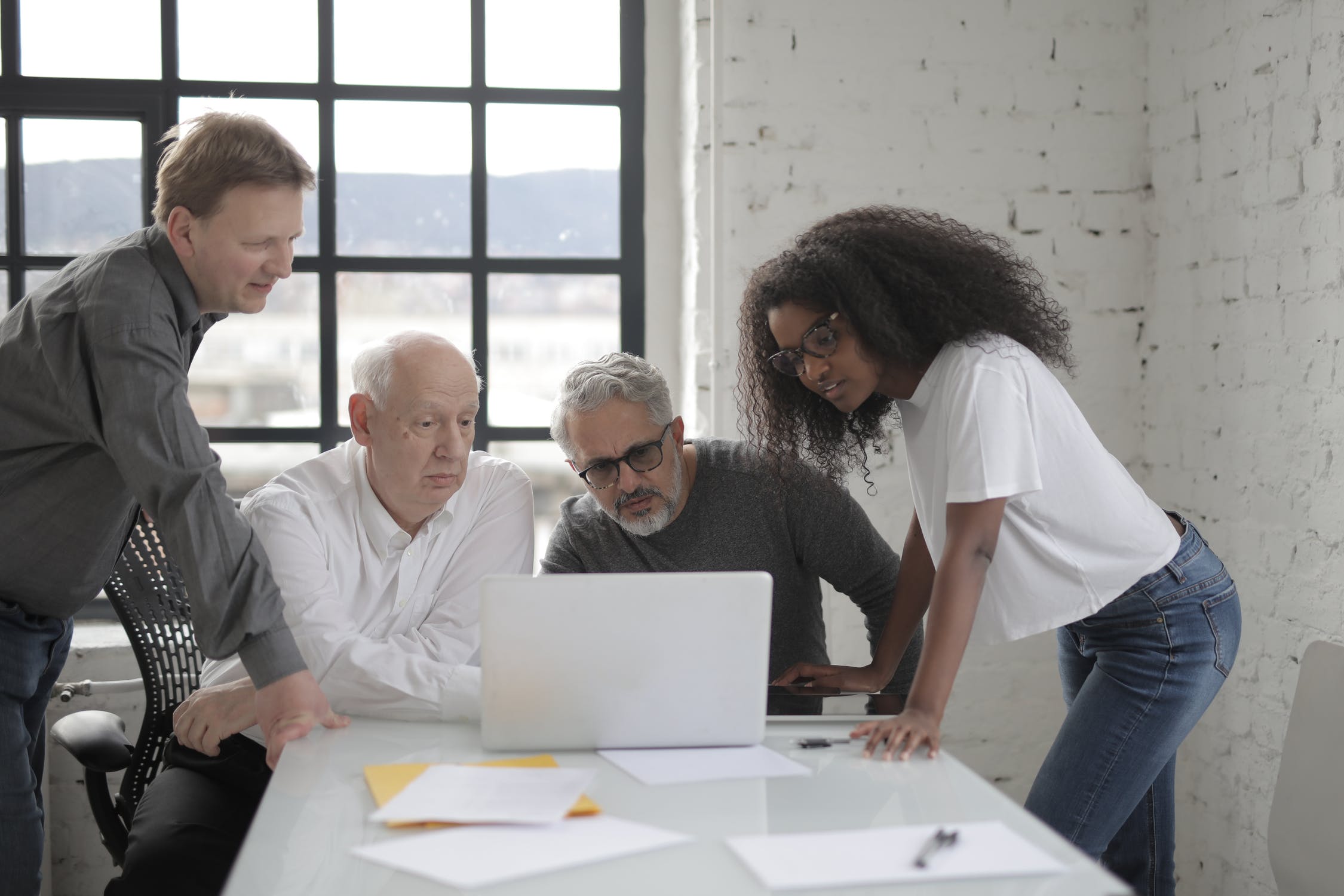 Ford Motor Company is known for gems such as the GT500, burly trucks like the F-250 Super Duty, and daily drivers such as the Ford Escape with its storage capacity and car-like gas mileage.
On a more technologically innovative front, Ford even recently moved into the fully electric vehicle market with the debut of its Mach-E SUV, a similar design to the Tesla Model X.
But prior to 2020, one would've never imagined Ford collaborating with 3M, GE Healthcare, and the medical industry in general, but now they have.
Collaboration with Unlikely Partners
In the past, I've discussed the importance of collaborating with your competitors to find success together. While Ford is not a direct competitor to 3M and GE Healthcare, prior to this global pandemic there was never a need for them to collaborate. But given the circumstances surrounding the outbreak of COVID-19, the novel Coronavirus, those three powerhouses in their own industries have partnered up to build respirators, ventilators, and face shields for hospitals that were running short on supplies nationwide.
This global pandemic has shown us that now more than ever, and especially as we overcome this outbreak of the Coronavirus, collaboration in unlikely scenarios opens the door to not only move your company from success to significance, it offers several key advantages that competition and closed-mindedness can't possibly provide—advantages that are now crucial to significance in a world characterized by exponential change every single day.
Shared Skills and Resources
Collaborating with other organizations and individuals—even those you might consider completely out of your industry—can prove a powerful strategy in meeting and overcoming the challenges of today's marketplace or even something as profound as the global emergency we are currently experiencing.
To compare this to my Anticipatory Organization Model, when implementing an anticipatory mindset, you pay attention to the Hard Trends that are shaping the future both inside and outside of your industry and the Soft Trends, or a trend that we can change, of this pandemic and how it impacts society. Collaborating outside of your industry to band together and wage this terrible war is leveraging a Soft Trend in a time of need.
With a collaboration, especially an inter-industry collaboration, organizations can utilize shared resources, creativity, and other means with which solutions can be identified in less time and with greater cost-efficiency.
This is particularly true with regard to the shortage of respirators we've faced during the start of this pandemic. Not only was the United States running out of physical space in hospitals, as we saw in New York City, but even if hospitals had the space, they were running out of ventilators. Time was of the essence, and one manufacturing company did not have the means to accomplish this task alone.
This underscores the dynamics of collaboration. A decision to collaborate can overcome challenges and obstacles that may otherwise be insurmountable.
Are You Collaborating or Cooperating?
Outside of the pandemic, traditionally what has brought collaboration into a greater light is the growing speed of transformational innovation—not mere change, but game-changing digital disruption. Given that ever-faster rate of transformation, collaboration was already a growing necessity in many cases.
Traditionally, many organizations think they're collaborating when, in fact, they're merely cooperating. You cooperate because you have to; you collaborate because you want to. Many may view Ford's collaboration as more or less cooperation outside of its industry; would they make medical parts if they didn't have to?
However, given the current situation we face—not only the medical parts needed to treat patients, but also the huge amount of the national and global workforce being laid off, many of them without pay—Ford keeping its doors open helps the cause and at the same time helps companies that would be spending more time figuring out how to create the parts Ford can easily build, in turn benefits their employees by keeping them working during these trying times.
Collaboration is tied to abundance—rather than fighting to keep your share intact, collaboration allows organizations to work together to make a significant impact, rather than success for themselves. It's inclusive and expansive, especially in times like we are currently facing.
Competing and cooperating with others can work fine under certain circumstances, but in a market where the speed of innovation is imperative, it can be far more productive and successful to collaborate. Looked at another way, it's a means by which you use anticipation with a partner; pay attention to the Hard Trends that are affecting both your industry and ones far outside of your own; and become positive disruptors, uncovering amazing new breakthroughs you never would have previously considered.
The Anticipatory Organization is where you can move your organization from success to significance by way of learning collaboration. To learn more about specific times when collaboration is key, get The Anticipatory Organization from Amazon.com or take a look at the Anticipatory Organization Learning System for your organization.