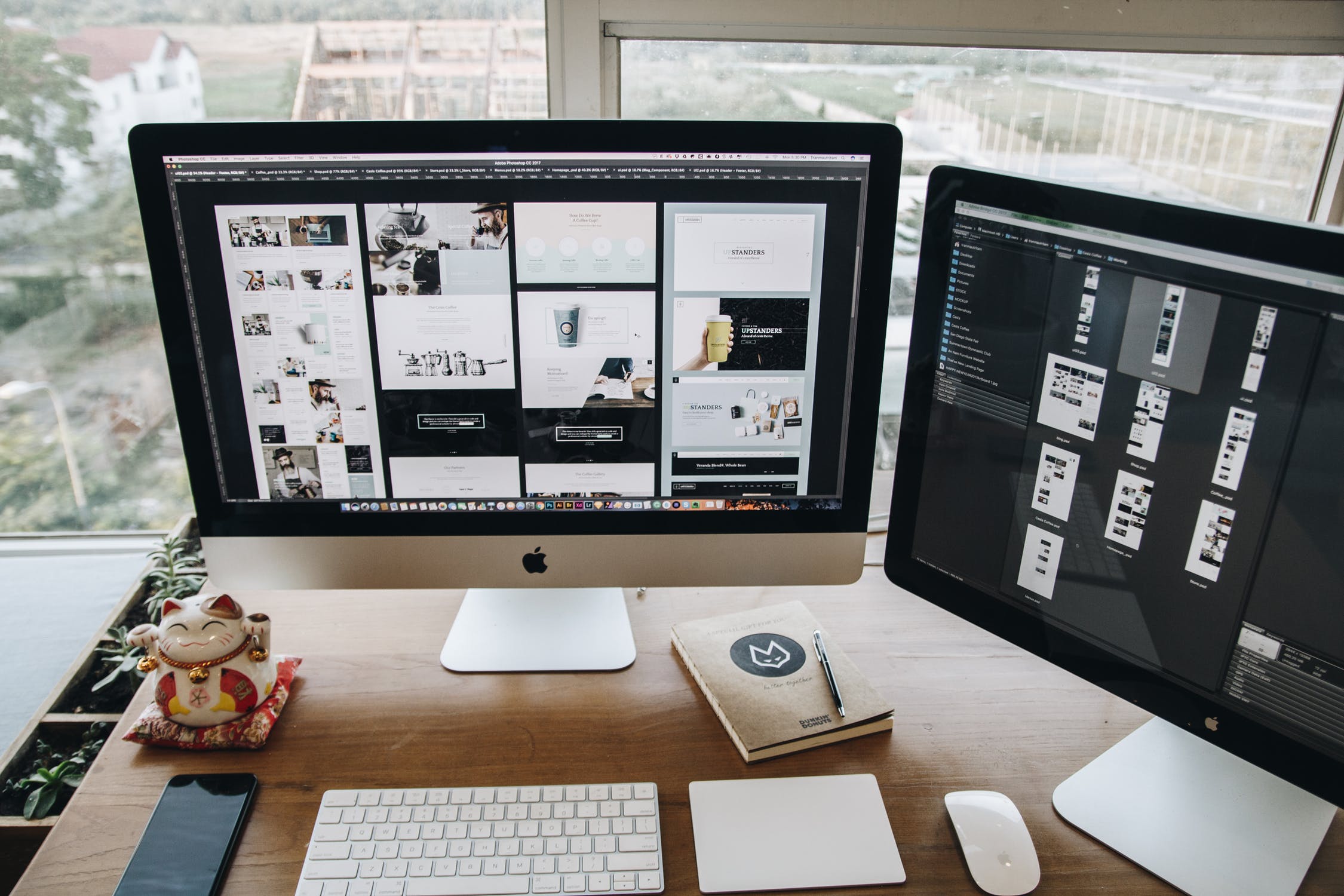 While there have been some significant improvements in how businesses treat usability, no one is perfect. A website that is easy to use is critical for your success, and it shouldn't be taken for granted. Having a website that is easy to use, makes logical sense, and performs well can improve your sales a lot.
Photo by Tracy Adams on Unsplash
Your website should not only look good but provide a seamless experience for any user. The best way to do this is with excellent website design. There are many ways that you can make improvements to your website right now that will make a difference to your business.
So here is how you can improve the usability of your website:
Think Mobile
Think about the last few times that you were surfing the internet to make a purchase. Was it at home on your desktop computer, or perhaps your laptop? There is a higher chance it was on your mobile phone. So imagine how annoying it is when someone is trying to make a [urchase on a website, and the mobile version is just terrible. It feels clunky, the buttons are too small, the pop-up fills the screen. Awful. You can do a few things, but in general, you should consider Jetpack's mobile version option, or AMP - both of which serve to deliver your website as quickly as possible to a mobile device.
Menu
Having the information organized in a way that makes sense (to people other than you) is just smart. Pan your categories, menu position, and presentation carefully. If you offer a lot of content or you have a lot of products, then you need to streamline how they appear. And, many people put things in the topline menu that really could be in the footer menu. So consider what you need to present and where it should be.
Testing
If you want to have an unbiased opinion of how your website works, then you should think about user testing. In fact, UserTesting can provide a range of services that will help you work on the clunky parts of your website, as well and improve upon what is already working for you. Get friends and family to test it out too. And, if you have a loyal following already, you can ask them to take part in user testing in exchange for a discount on their next purchase.
Accessibility
If you aren't catering to as many people as possible, this is both a business issue and a moral one. Your website should be accessible to all users - blind, deaf, elderly, and other impairments should all be catered for. Typically they will use screen readers to access your content - you can use the 508 website to give you guidelines on how to manage this.
Speed
Loading speed is always going to matter. There is nothing more annoying to users than a website that takes ages to load. Worse still is when it takes ages to load, and then is slow to use. Slow load speed is one of the main reasons that people will leave your website. You should be aiming to get your load speed somewhere in the 4-6 seconds range. The faster, the better. There are free tools like Pingdom you can use to help your speed test, and you can make improvements from their suggestions. Google webmaster dashboard also has tools that can help you run tests and find places that you can improve what you are doing. Most of the time, widgets and third-party integrations are substantial, and by trimming those down, you will speed up your site.
Colors
Design matters when it comes to your content and how it is presented. If you are using yellow text on a white background, then you are going to have some contract issues. This is really a lot to do with what is easiest on the eye. It is highly recommended that you keep text in the black or dark grey gradient range, and a white or very pale coloured background. The contract makes it easy to read.
Browsers
It might surprise you to know that browsers all work differently. What works well on Chrome might be terrible on Safari. Although they are now all pretty much efficient, there will still be some inconsistencies. You should test your website regularly on all of the most prominent browsers. Safari, Chrome, Firefox, Opera, and even Internet Explorer.
Think about the website that you enjoy using and apply those principles to your own. Don't copy directly, but think about the smooth process and the layout and navigation. And always, the user is the critical component - do it for them.