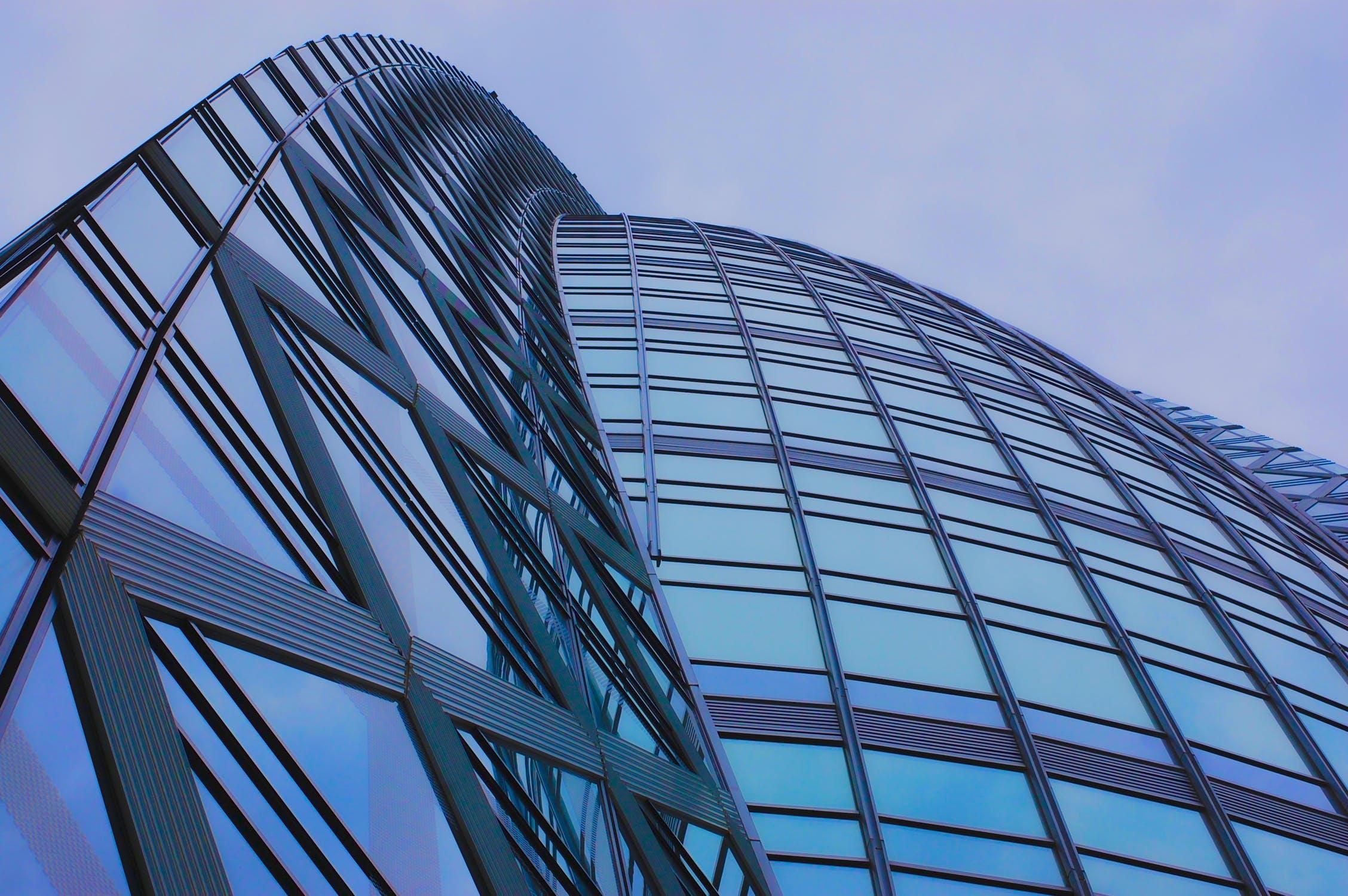 Do you want to put your content in front of high-value audiences who are currently out of your reach?
Who wouldn't, right?
Want to know the best way to do so?
Web content syndication.
Never heard of it? Don't worry…
Content syndication, in simple words, means re-publishing your content on other websites like Medium and SlideShare.
As you might have guessed, these sites are no ordinary sites. They have high domain authorities (DA), broad reach, and established readerships - things that you likely want for your own blog.
Content syndication brings these goals within your reach.
Any catch?
Yes.
When we talk about SEO, content syndication can be a double-edged sword, which is why many marketers are wary of it. Trust me; their apprehensions are baseless. If you know the workarounds, you can easily avoid the SEO-syndication conflict.
This post will explain how content syndication can hurt your SEO efforts and how to syndicate content without screwing up your SEO.
But before I delve into that, let me resolve an age-old debate which is pertinent to our topic today: content syndication vs. guest posting.
Content Syndication vs. Guest Posting: Which is Better?
Does content syndication sound like guest posting to you? In a way, is it similar. With both, you publish your content on external websites to boost brand authority and visibility.
But there's a difference...
Content syndication is more scalable since it entails re-publishing content that is already published on your website.
Typically, you'll publish content on your blog first and wait for Google to index it. When it starts getting traction, you'll pitch it to syndicating sites.
This way, you get an opportunity to put your best content in front of different sets of audiences, drawing ROI from it again and again, without additional effort. So, if you have a popular blog, content syndication should be a part of your content marketing plan.
On the other hand, guest posting requires creating new, unpublished content for every new target site. Even if you plan to reuse an existing post, you need to create unique versions to avoid plagiarism issues. In that sense, it's not as scalable as content syndication.
Regarding which tactic out of the two is better, I'd say that depends on your specific needs.
If you're aiming for backlinks to your blog/website, guest posting is a better deal. If broader reach and exposure are more important to you than backlinks, opt for content syndication.
In any case, you can leverage both tactics together, provided you have a ready repository of high-quality content.
Can Content Syndication Hurt Your SEO?
We come to the burning topic of the day - can content syndication harm your SEO? To put things into perspective, here are two SEO issues that can arise when you syndicate content:
Issue #1: Duplicate Content
When you publish your entire blog posts (as is) on external websites, you can't avoid the duplicate content issue.
As you know, Google doesn't favor duplicate content. In fact, after the Panda update in 2011, 12% of search results were impacted since they contained "low-quality" content (having low word counts, duplicate titles and meta descriptions, etc.).
Contrary to popular belief, duplicate content is not on the official list of Google penalties. But coupled with other content quality issues, it can be a red flag for crawlers.
Issue #2: Rank Drop
If you closely monitor your rankings, you may notice a rank drop after you start syndicating your content. Your syndicated content might outrank your original content.
Google's take on this issue is very clear:
"We will always show the version we think is most appropriate for users in each given search, which may or may not be the version you'd prefer."
There can be many reasons why your rank dropped. The syndicating website might be higher converting or more authoritative than your blog, in which case Google perceives its content to be more valuable to readers.
Speaking of content syndication issues, another turn-off for marketers is that you can't collect email addresses of readers via your content. No sane publisher will allow you to add widgets or subscription forms on their site, even if you're a regular columnist with them.
There you go. I've laid out the ugly facts about content syndication without mincing words. Now, I'm going to tell you how to SEO-proof your syndication efforts.
5 STEPS FOR SEO-FRIENDLY CONTENT SYNDICATION
While content syndication has a few downsides, it also offers massive benefits, as explained before. To reap those benefits without harming your SEO, follow the steps below.
1. Start by Guest Posting
Let's get one thing straight, right at the outset. Established syndication websites won't be interested in publishing your content unless you're an authority in your industry or have a solid portfolio with published content.
Since it's impossible to earn industry authority overnight, it's easier to build your portfolio. Guest posting can come in handy here. By publishing guest posts on reputable websites, you'll create work samples to boast about in your syndication pitches.
To find websites in your niche that accept guest posts, you can conduct a Google search using any of these keywords:
Guest post
Contribute to our site
Guest posting guidelines
Writers
Contributor guidelines
Write for us
For instance, if you have SEO-related content to syndicate, just type the query "SEO + <keyword>" and you'll see a list of blogs that accept guest posts on SEO.
I'd recommend that you guest post on websites having widespread syndication networks. Chances are they will pitch your guest posts to their biggest publishing partners. Naturally, the probability of getting republished becomes stronger this way.
It's true that the publishers will link back to the guest posts, not your blog. But you still earn a first-mover advantage over other writers competing for the same slot.
How so?
When you independently pitch your blog to the syndication sites later, you can refer to the history you share with the publishers. Naturally, your pitch will be received more warmly.
2. Select the Right Content Syndication Platform
There are lots of websites that offer content syndication, but many of them are niche. If the websites you've shortlisted in step 1 fall into this category, you'll have to tweak your content to meet their requirements.
Say the site on your radar caters to the hospitality industry while your niche is video marketing.
How do you fit in?
You can create posts on topics like "how the hospitality industry can benefit from bespoke videos" or "top video marketing trends that hoteliers can leverage."
In other words, research your target publishers thoroughly before approaching them. Try to align your content with their specs to improve your publishing prospects.
One more thing you need to check is whether or not they're accepting publishing requests. To check this, open a few of their posts and look for attribution credits like shown below:
Or, you can simply run a Google query with the search string "originally appeared on" with the "site" operator and site URL.
You can filter the search results by time to show the newest posts first. If Lifehacker has discontinued syndication, you won't see any recent syndicated posts. If so, you can try the other sites on your shortlist.
3. Reach out to the Shortlisted Syndication Platforms
Once you've narrowed down your list of prospective syndicating sites, reach out to them via email.
In your pitch, focus on these three elements:
Appreciation: Complement their content, citing some relevant examples.
Brevity: Keep the message short and direct.
Validation: Build instant credibility by highlighting your achievements in terms of blog traffic, social media following, conversions, or other credentials. Try to support statements with social proof.
To get you started, I'm sharing one of my old outreach emails for link exchange. You can follow the same approach for content syndication requests as well.
4. SEO-Proof Your Strategy
Once you receive the green light from syndication sites, you're ready to re-publish your content. To sidestep the content duplication issue, you can try these two methods:
Method 1: "rel=canonical" tag
You can request that publishers add the "rel=canonical" tag to your posts during publication. When search engines see the tag, they are redirected to your original posts. They understand which version to index first when they encounter duplicate syndicated content.
What's more?
The tag lets you benefit from all the links that your syndicated posts generate.
Method 2: "NoIndex" tag
By adding the "NoIndex" tag to your syndicated posts, you'll direct Google not to index them. By doing so, you eliminate the competition and keep your ranking intact.
If you have a choice as to which tag to push for, I'd say opt for the "rel=canonical" tag since Google interprets it better.
But, sometimes, publishers might turn down your request. In that case, ask for clear attribution in your posts and a "do-follow" link to your blog. This way, your syndicated content can still drive traffic to your website.
Ready to Beat Your Competitors with Content Syndication?
I hope these workarounds have eased your apprehensions and cleared your doubts about SEO and content syndication. To learn more about Google's policies on duplicate content, check out their support documentation and content quality guidelines. Then, go ahead and create SEO-friendly content with confidence.
Do you have any questions about syndicating content? Leave them in the comments below. I'd love to answer them.