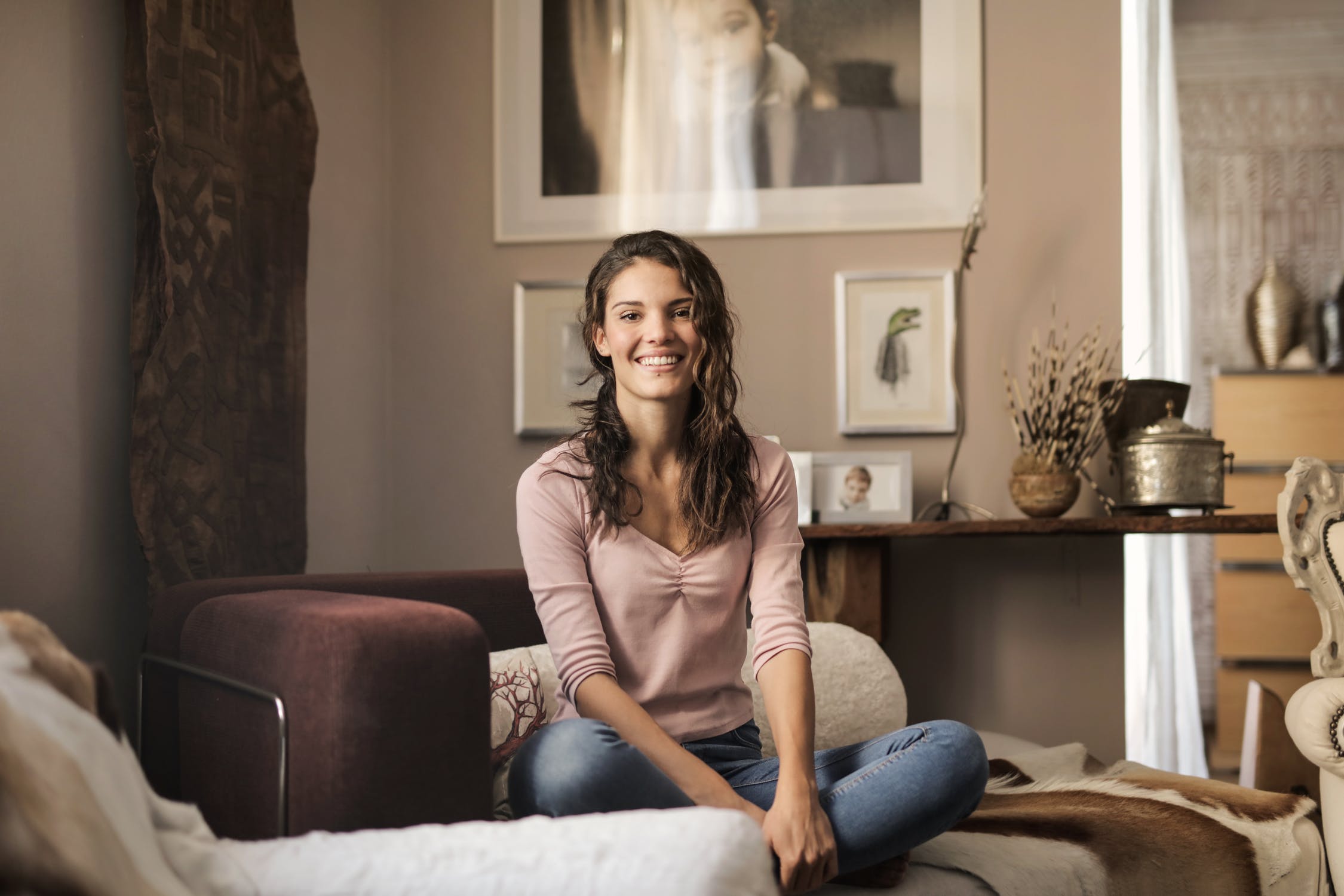 In order to get more leads, your blog site has to consistently provide accurate and well-researched content to your target audience.
You can include reference case studies and related videos for justifying your point with the utmost clarity. However, that's just one aspect of having a blog website.
WordPress released the overall traffic statistics, and the results were expectedly astonishing. According to Wordpress, "over 409 million people view more than 20 billion of their pages each month." This presents an opportunity for the blog handlers to carry out their lead generation process on the blog portal.
The process of designing your blog site for lead generation is simple!
Manage a powerful blog site that curates quality content, and introduce your offerings within that content. This way, you convert a random visitor into a potential lead and, nurturing them further results in a successful conversion. This is a legit method of lead generation, and a report by HubSpot adds more power to the argument. According to HubSpot, 53% of marketers say that blogging is their priority for content marketing.
To get started, the following is a list of action items to design your blog for lead generation:
1. Add Call-to-Action (CTA)
CTA can be anything from an action button (say subscribe) to a suggestion for the customer to engage in something. Almost all of the lead generation companies have a call-to-action in their blog. And CTA is a necessity for a blog site aimed to generate leads.
Of all the lead generation techniques, CTA is your headshot. Why? Because it directly tells the reader to contact you, visit a page, or install an application. It is the best summary of your content, and those seeking the service become instant customers.
Moreover, including CTA in your content gives a definite rise to your website and business ranking. DSIM has confirmed that 70% of the small B2B websites lack a call to action in their content. So if you want to stay ahead of your competition, CTA is your one-stop solution to gain the upper hand.
The placement of the CTA is also equally important. You don't want to scatter several CTAs all over the screen. You can place it on top as a button, at last as an action item, or maybe in between the content. A combination of these can also be used, but make sure not to use them unnecessarily.
2. Create Familiar and Easy-to-Read Content
As mentioned before, never drift away from creating quality content. Write blogs on topics your target audience is seeking for and ensure that the blog contains accurate information. This way, you start building a loyal reader-base that would look out for similar blogs related to those topics.
Nail your research on what's trending to create engaging content. That's the first step to attracting visitors to your website. Next, you offer premium quality content that answers all their questions regarding the topic.
Now that you have provided the readers with what they wanted, you can subtly ask them a call-to-action to convert website visitors into leads.
3. Build a Community of Subscribers
You have provided the readers with quality content and accurate information. A low percentage of readers would click on your call-to-action. Only the ones seeking the service would process further. This traffic, therefore, becomes your potential leads.
According to a statistical analysis by HubSpot, more than 59% of the total buyers were influenced by Emails for their purchase in 2018. So, formulate a subscription portal for the readers and ask them to fill in their name and Email ID. With this list, you can schedule an Email marketing campaign and build a community of your target audience.
To increase conversion rate via emails, use personalization in your campaigns.
4. Increase Engagement with Visuals
Including visuals in the content is an absolute necessity for bloggers who tend to write long-form blogs of more than 2000 words. Authentic images can make your content more informative, and you can improvise by displaying the content with the help of an image itself.
Neomam informs that color visuals in content increases the willingness to read by a stellar 80%. Research studies over time have also proven that it's easier to recall infographics rather than written content.
Blog posts with appealing images have a higher customer retention rate as well. This is important because you want the readers to stay long enough for them to reach the CTA.
Videos and GIFs (Graphics Interchange Format) allow you to provide the reader with crystal clear clarity on the discussed topic. The lead generation business is carried forward from this point under a separate banner of Visual Content Marketing.
5. Give Free Giveaways to the Readers
You have designed your website beautifully now, and it's all set to storm your database with organic leads. You now want to nurture these leads and bring conversions.
Organize giveaways of premium subscriptions, accessories, and more. In return, you'll get the details of the participants for further marketing. Make them sign up on the website or leave comments in the dedicated section to confirm their participation.
Offering them free subscriptions, guest posts, e-books, data resources, etc., all come under the various perks a blogger can provide to the visitors.
These perks end the blog in a befitting manner, and the readers also get a happy ending. An elated visitor can now follow your CTA and become your customer. Your nurturing and services will take over from there, and then it's upon you to close the deal. You'll get rejections, but you'll also get customers.
To Conclude
Lead generation from a blog isn't an overnight fluke. The blog should look legitimate, authentic, and fulfill the purpose of the reader. Once the visitors have faith in what you write, they can proceed with the services you provide.
Never compromise with the quality of content that you're offering to the audience. Keep the subscribers updated with your services and new blogs that you're publishing. Do let us know in the comments which technique you will be using to design your blog site for lead generation.