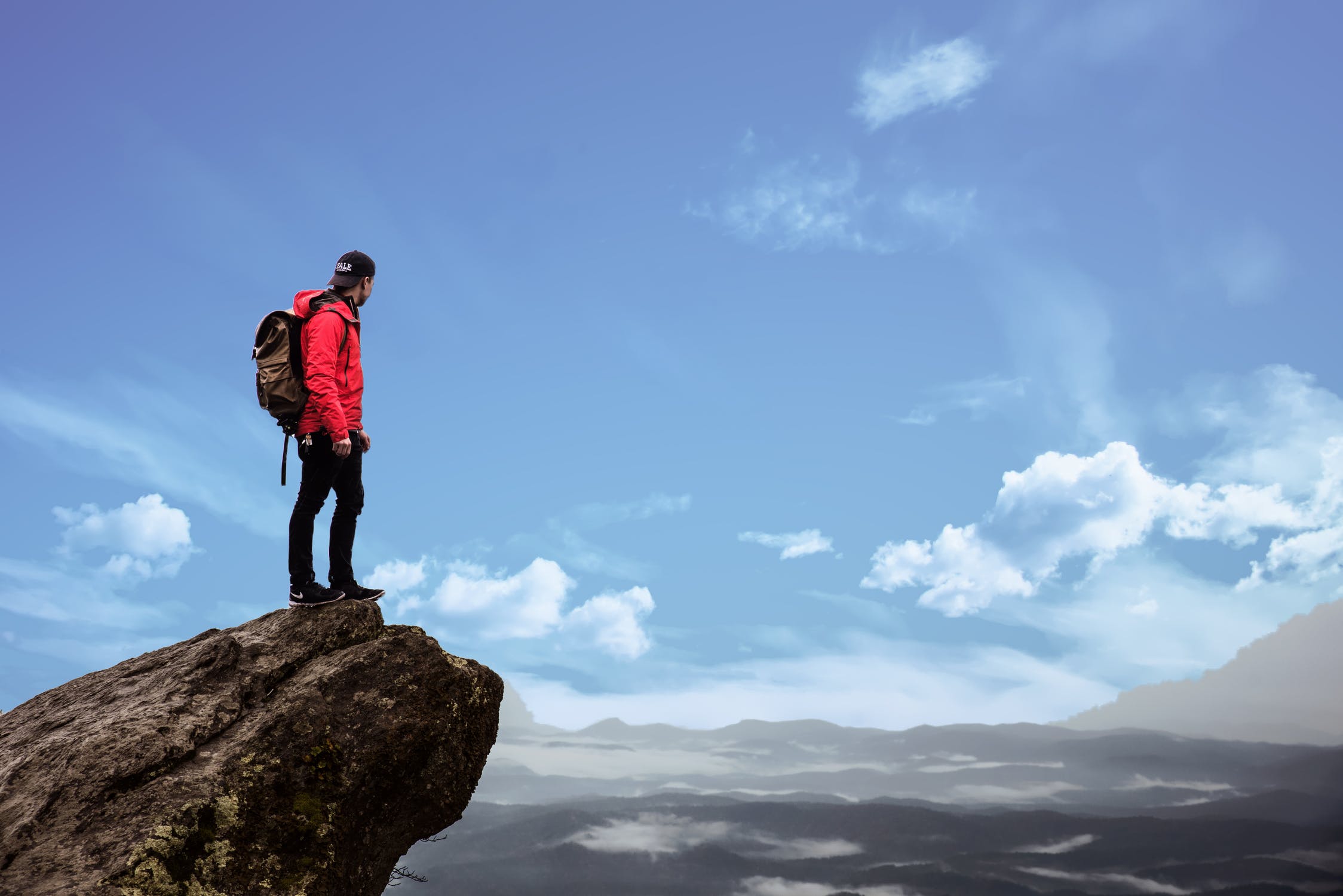 I once gave a commencement speech where I made a comment that took the parents and graduates completely by surprise.
I said, "I don't want you to try to live a successful life; it will limit you, as success is only about you and the accolades on your wall. Instead, live a significant life. Significance is about what you do for everyone else. Elevate your significance, and success will follow in a much more meaningful and impactful way."
Success Is Selfish, Significance Is Selfless
In order to find out where you and your organization are in pursuit of success or significance, we must first understand the difference between the two from a leadership and organizational level.
A successful organization is based more on surface value accomplishments, whereas a significant organization broadens its reach and impact, focusing on the difference it can make on a larger scale.
A prominent difference between success and significance is whether you are acting in a selfless or selfish way. When your mindset is trained only to focus only on success, you tend to be focused on what will benefit only you under the guise that with enough money, you can afford to be impactful. The problem with that assumption is that one never really knows what "enough" is.
When you set out on a business venture based on elevating the impact you will have on others, you shift your focus from your own personal desires to building something that everyone needs.
The Road To Significance
When someone aims for success alone, it breeds limitations, but once we break those limitations, we break free and find a pathway to significance. Take for example a rather inspiring individual I met who embodies a physical shift from success to significance. His name is Sam Schmidt, a former Indy race car driver.
Before racing, Sam was a successful businessman, purchasing his father's parts company in 1989 at the age of 25. He began racing at the amateur level, but ultimately decided he would work toward racing professionally in the Indianapolis 500, making his debut at the USAR Hooters Pro Cup Series in 1995.
During the off-season, Sam was testing in preparation for the 2000 season when he crashed at Walt Disney World Speedway on January 6, 2000, rendering him a quadriplegic and for a moment, ending his racing career.
Skipping Your Biggest Problem
But he was far from done; his tragedy became a starting point in a personal transition from a life of success to one of significance. One might consider being a quadriplegic to be an impossible obstacle to overcome as a race car driver, but Sam did not. His first implementation of my principle of Taking Your Biggest Problem and Skipping It was to overcome his disability and race again.
There is plenty of new autonomous technology on the market today that could've aided Sam; however, instead he commissioned a tech team to help him be in full control of the car. And for his return, he wanted an exponential challenge: the Broadmoor Pikes Peak International Hill Climb competition; a winding climb up a mountain!
To solve any technical problems, the team used another principle I teach: Opposites Work Better. Instead of autonomous equipment, they used off-the-shelf technology, like sensors mounted on a headset that detected Sam's head-tilt motions to steer and a sip-and-puff device that he breathed into to accelerate and brake.
Helping Others
When I met Sam Schmidt, he had increased his significance even further by founding the nonprofit organization Conquer Paralysis Now, which works to find a cure for paralysis and spinal cord injuries.
Additionally, by using old technology in new ways to race again, he has altered positively the future view of other quadriplegics hoping to drive again. Since Sam's race, a number of other disabled race car drivers are behind the wheel.
Knowing what Sam did, I think it's possible to combat the shortage of truck drivers by adapting this technology to help get disabled veterans behind the wheel again, filling that role.
Before the accident, Sam focused on living a successful life, but after the accident, he started living a significant one, inspiring and helping others around the world and creating a new level of success.
Making the shift from success to significance professionally will allow you to find ever-expanding levels of success while elevating your significance and improving the world.
To find out more about my friend Sam, watch this YouTube video and enjoy his road to significance.