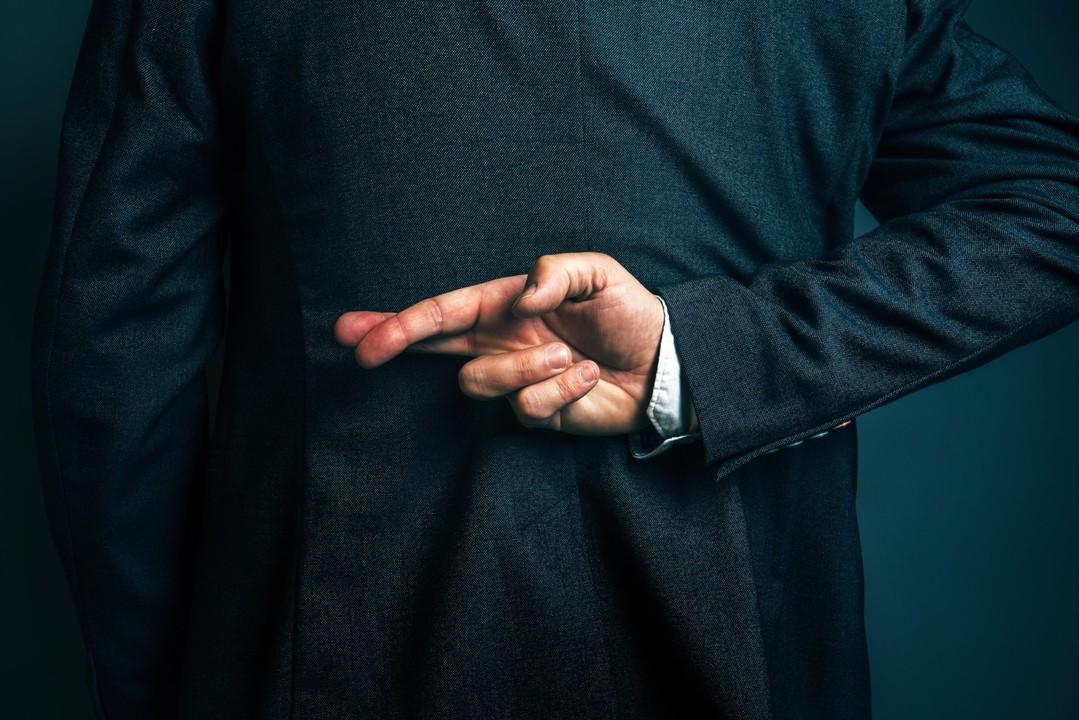 This is a very hard topic. We've all heard of fraud in the realm of start-ups. Most of us have experienced it and the rest have at least heard of it happen to someone we know.
Sometimes, it is an investor who has no capital but gives hope to an entrepreneur and then takes everyone down with him. On the other side of this slimy coin, is the lying founder, someone building castles in the air with no real plans, market targets or saleable product and who is the bane of the entire entrepreneurial world. He also brings the world crashing around everyone's ears. We all wonder why such people do what they do. Just like we wonder about other criminals and crooks. The main question that first goes through our minds is "Did they really think they wouldn't get caught?" It is honestly impossible to completely understand the mindset but what we can do is learn to spot a crook, early in the game. Once spotted, take everything you have and run like the hounds of hell are after you.
Self – Obsession
I am not talking about your standard narcissist. I am talking about a super-narcissist. Someone who manages to make every single question, whether about product, team, investor, capital, about himself. Every answer translates to 'Look at me. I am so great.' A person who has the need to constantly talk of how good he is or how amazing his plans are, has something to hide. He's talking so much to try and hide it. Look past his words and bluster to find out what his plans really come up to.
Delusional Promises
Does it all seem to perfect? Is he able to match every demand or request? Not just that, does he make promises way beyond your expectations? In that case, I'd say look this gift horse in the mouth. There's probably something fishy in there. If he makes unrealistic promises without batting an eyelash, then there is definitely something that he's hiding. Go over his plans with a toothcomb before you make a decision.
Sale, Sale, Sale!
There are people who are genuine and good salesmen. But, if the person you are dealing with is always pitching a sale, there might be a problem. Make sure you are not pushed into any decisions faster than you're comfortable with. Do not let someone else make your decisions for you by using 'Strike while the iron is hot' techniques. If the person always sounds like a poster outside a clothing store screaming for you to buy, take a step back and think.
Social Butterfly
There are those who know a lot of people in the field and who bring them up when relevant or when necessary. Let's face it. We all have used big names sometimes to make a point of our standing. It becomes an issue when someone does it too much. When their claim to being taken seriously is a list of names, it probably means they're hiding behind it. It could also mean they don't really know all those people. Check out all those connections that they claim to make sure they are real people and if they are, that the connection is more than a 'Good Morning' in the hallway.
Money
Here's what it all boils down to. Money. There are a lot of companies that struggle with cash flow initially. That is not a problem as long as money eventually reaches the expected places. If a founder is always talking of how much they're making and how well they're doing, but there is no proof with the bank, then there is something that is being hidden. Again, the bluster and constant talk is to hide something.
Lame Excuses
If an entrepreneur always has an excuse at the ready, think twice. Especially, if you catch a person lying, even once. A liar while lie multiple times to keep you from discovering his original lie. If there are obvious problems with his start-up from paychecks to disappearing team members and his excuses are random or illogical, think again. Even if his explanations are good, if there are way too many problems, take a step back and dissect everything he says. Double check all his reasons and get to the bottom of what is really happening.
These are some of the ways to discover if someone is scamming you. If you do find out that you are being fooled, double check with other people. Be sure of it before making a decision. Do not take a major decision when you are angry. Do it later, when you are calm. It is pointless to argue or try to shame these people. They clearly don't have a code of ethics so they won't care about the moral repercussions. Never expect to be paid back. Cut your losses and walk away but make sure that everyone you know, knows not to work with that person.
My Two Cents
Honestly I hate asking anyone for money. I have always been blessed enough to be a giver and never a taker. But being an entrepreneur necessitates you to keep raising as you scale up and you inch nearer your goal. On dark days you also end up hating yourself that you are hustling day in and day out with so many rejections and wonder what you are doing in life. At this point of time, my advice is to close your eyes and think about your Team which is dependent on you ,the same Team which sheds Blood and Sweat in chasing your dream making it their own. If you love them and care about them and your responsibilities as an employer, that will give you all the strength to get back right up and start afresh! Whoever said success is easy was wrong...it doesn't come to you, you go to it!