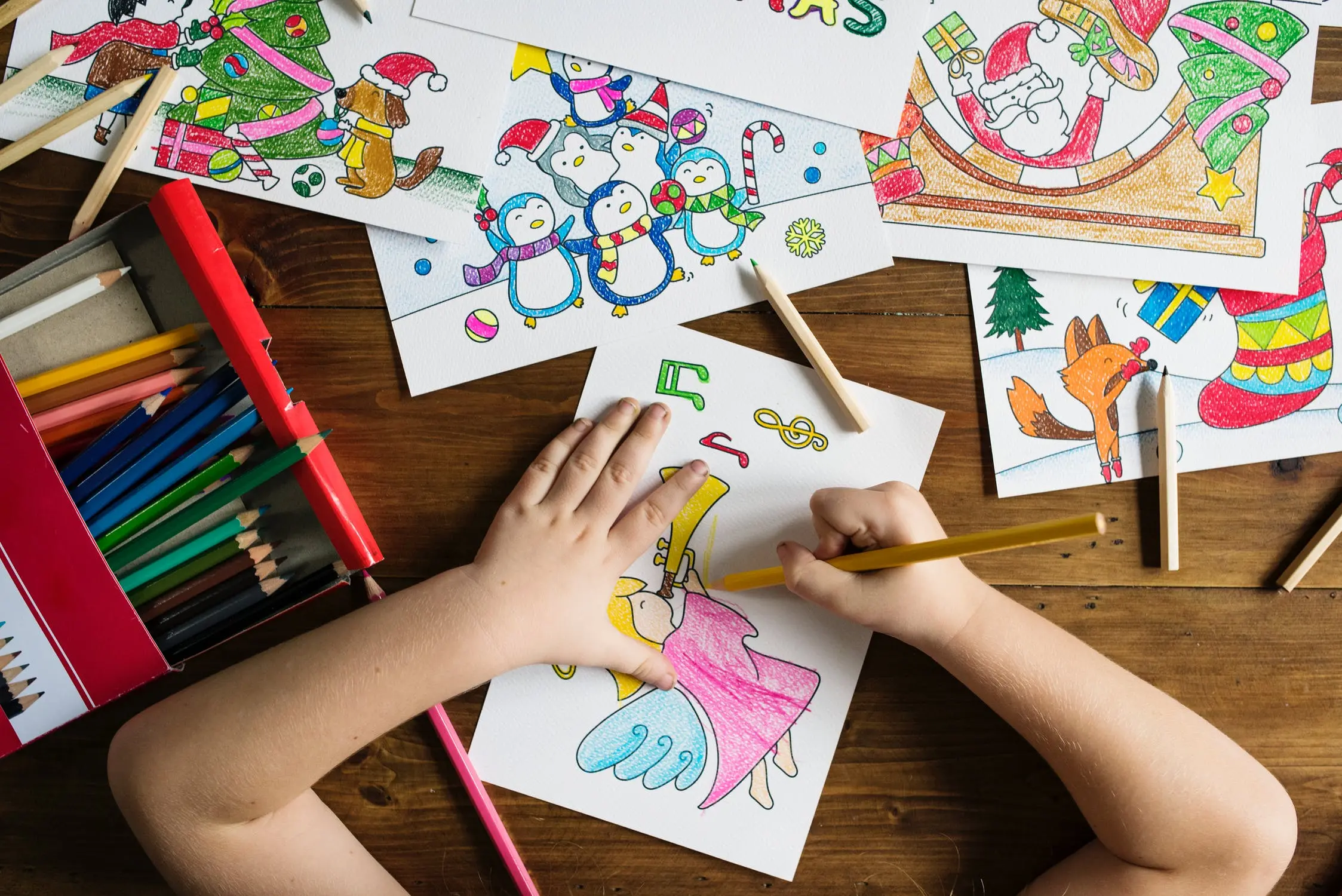 A few weeks ago, I was unwell and had been advised rest for a few days. Since it was the weekend and kids were at home, I told them that it was in their best interest to keep distance from me.
Given my health, I was simply not having the enthusiasm and energy to partake in the normal weekend fun we usually indulge in! I had resolved to just lie in bed or sleep every possible chance I get. The first few hours went by smoothly. Obviously, the kids had their fun at home in their way which meant all play and no work - TV, mobile games, fun play, movies, ... they did anything and everything they pleased. I just let them be too!
Thanks to my request and true to her word - my elder kid made every attempt to stay away from me. Even if she needed something, she would tip-toe her way in and out. She took her own decisions (for things which she'd usually ask me) and when she could not decide, she just let them be.

At bed time when I asked her how the day had gone, she said it was OK. She added that she stayed away as I asked for it and hoped that I was feeling better with rest. Additionally, she said that there were some things from school which needed my attention and that I should look at it the next day. In other words, she followed the rules I had laid out.
My second kid was different. She came every now and then to check on me. She'd adjust the fan, blanket, give me an occasional hug and kiss, mumble sweet nothings in my ear, get me something to eat / drink or just make her presence felt for me. Whenever she felt that the time away from me was more than the usual quota for a weekend or the time she could bear, she would cuddle with me on bed for a while and then run away to other pressing things needing her attention. And she did this several times through the day. In other words, she broke all the rules I had laid out.
Over the next few days, I got better. As I reflected on this episode, I couldn't help but ponder over their behaviors. One followed all the rules, and the other broke all the rules. Of course, I valued what both did and they both played their part in my recovery. But in this specific instance, the one who broke all the rules made me "feel" better. And, I actually liked the fact that she broke all the rules.
So as a leader, what behaviors do you acknowledge and appreciate? What behaviors do you encourage? What behaviors do you value? What behaviors do you believe gets the desired results? To follow the rules or to break them? Leave a comment to let me know
Please Note that I do recognize that this is very contextual to a situation, team and organization and the above narrative has been simplified to provide food for thought.