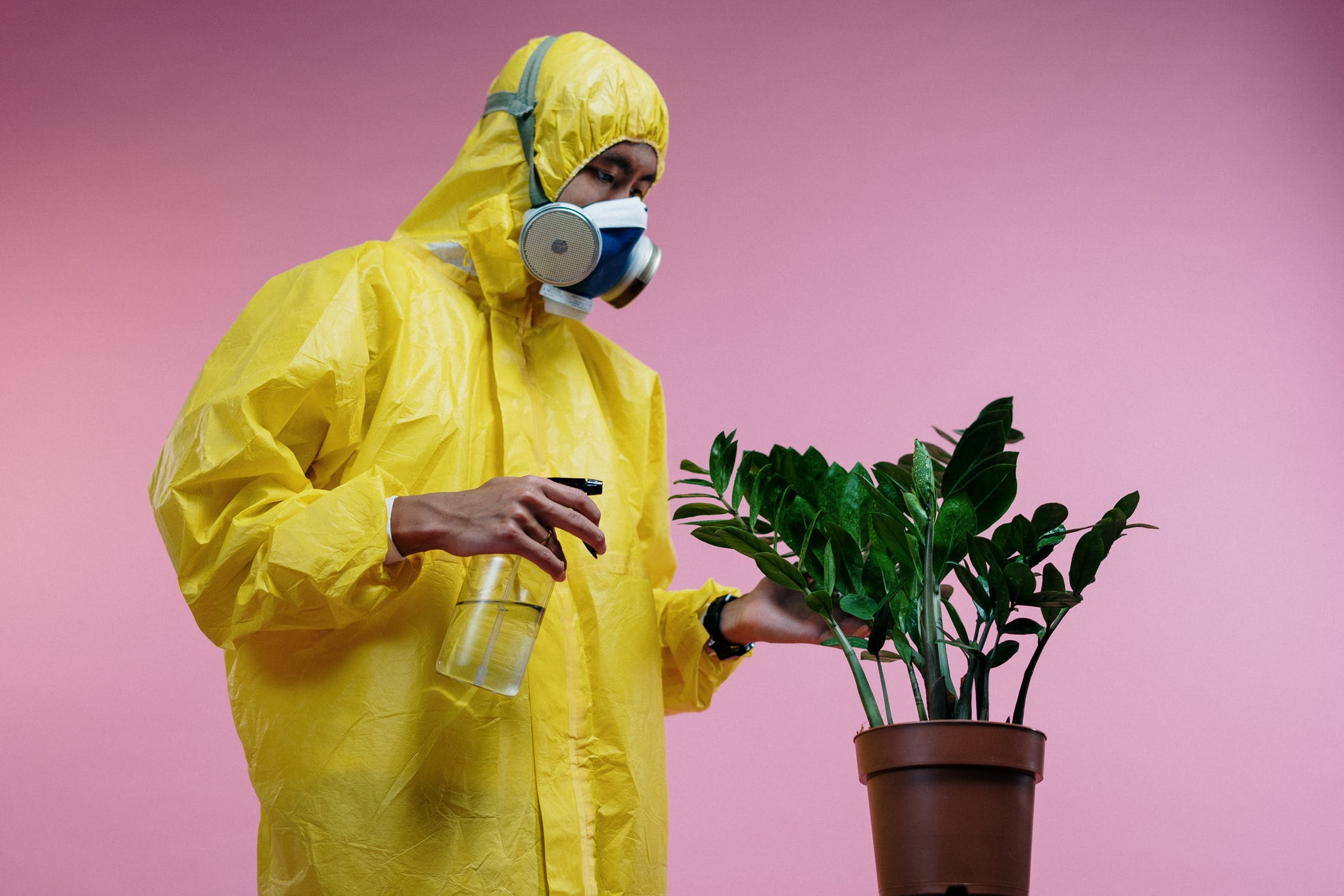 The above is the title of a book by the visionary businessman, and founder and former CEO of Intel – Andy Grove.
The definition of paranoid is - being suspicious, having illusions about being followed or persecuted, or about being afraid or distrustful of others. These environments could be very disciplinary, stringent, and unstable.
I had never been fully in agreement with the title, as paranoia is considered to be a disease.
That was under the normal circumstances!
Being Paranoid While Dealing with Coronavirus
With the world dealing with an unprecedented challenge as Covid-19 pandemic continues to spread, we often think whether the draconian measures China enforced and the democratic world is struggling to implement are a sign of paranoia.
It seems interesting to observe how Andy Grove advised us to be paranoid in leading a company – becomes applicable to the survival of a country, a society, in fact, the humanity in its fight against an invisible enemy.
Amazon reviews the book as "In Only the Paranoid Survive, Grove reveals his strategy for measuring the nightmare moment every leader dreads-when massive change occurs and a company must, virtually overnight, adapt or fall by the wayside-in a new way."
Andy Grove says when the "strategic inflection point" hits, the ordinary rules of business go out the window. Yet, managed right, the Inflection Point can be an opportunity to win in the marketplace and emerge stronger than ever.
Andy Grove's Advice and its Applicability Today
Here are some suggestions by Andy Grove for company leadership in dealing with disasters which are applicable to the present situation:
Don't let your ego or pride come in the way of dealing with the situation.
==> In today's catastrophic situation, nations should not feel shy of getting support from any source – evacuation mission support, medical professionals, supplies, ventilators, professional advice and so on.
Fear can be a healthy antidote to the complacency that success often breeds. Most companies wait too long to react to an inflection point. In good times, companies should be proactive about experimenting with new directions.
==> Feeling ready in handling disasters, and being ready are two different things. Creating scenarios, plans to create agile response to such disasters, mock drills are imperative to continuously check our preparedness. In complex situations, danger can come from many angles, and in some cases, from multiple unknown scenarios. Some resources will be invested in vain, but skills from these pursuits could be beneficial later.
When people believe something to be true, they tend to look for more evidence in support of their theory.
==> Presently, there are many theories floating around like - at what temperatures the virus is killed, which food intake is good, which people are more resistant, and also certain astrological constellations of planets which will ease the situation.
Believe in science ... believe in proof. Enormous efforts are going on in the world to find a remedy and to develop a vaccine. However, presently we have none. What is known is that avoidance of contact – social distancing - is the only solution to restrict the containment. Let's help the Governments in "flattening the curve"
Employees need to be able to identify themselves with the new order of things. So, they need to be deliberately convinced of the new vision. Communicate your commitment and clarify the direction as often as possible to the employees.
==> Luckily, the world leaders have been proactive in convincing the population about the necessity of the stern measures nations are taking and the fact that – we all are in the same boat, and sink or swim together. Further transparency of communication to the citizens and frequent updates will be helpful in having a buy-in.
The Post-Corona World
Social distancing, lock-downs, isolation, quarantine, restrictions on normal, day-to-day life, shortages of essential commodities, and turning face from fellow humans. These painful measures are going to be a norm for weeks to come.
Will a country go into recession? Will the world have an economic downturn? Of course, yes! What kind of questions are these to ask at this stage? Let's us first deal with the threat to the life. We will overcome the economic decline – we have been there, we have done that. Coronavirus is going to change the world we knew thus far. Deglobalization – to an extent is going to be the outcome. Supply chains will be run differently. Emphasis will be on self-reliance, closer-to-home suppliers, spreading the risks rather than focusing purely on the lowest-cost manufacturing. Digital conference rooms as well as digital class rooms will become commonplace.
As Grove suggests, we will give a big cost in dealing with the crisis, but will come out of it stronger, and with an added feeling of solidarity. Overall pace of life may slow down. We will think more of nature, sustainability and learn to coexist with other "stakeholders" of the earth rather than feeling to be the "owners of the planet, and beyond".
The New Me
Coronavirus is forcing us to reinvent ourselves. As professionals, while working from home in the slowed-down business world let's look inside of us – Am I happy with what I am doing, How will I plan my professional life in the future, How can I align my profession with the family life, Being part of the humanity should I be contributing to any social causes – howsoever small they are. Let's ponder over the ongoing digital transformation of life but also on digital detox (social media), jobs of the future, new business model that will evolve after the crisis. Can we do something differently? Should we do something differently?
Let's read, write, spend time with the family, relax, exercise, learn new skills, reconnect with people over telephone whom we have not called or met since long. Let's recharge our bodies, mind and soul and get ready for the times when we together will come out of this crisis strongly and successfully, and resume our daily lives.
Stay safe, stay healthy!