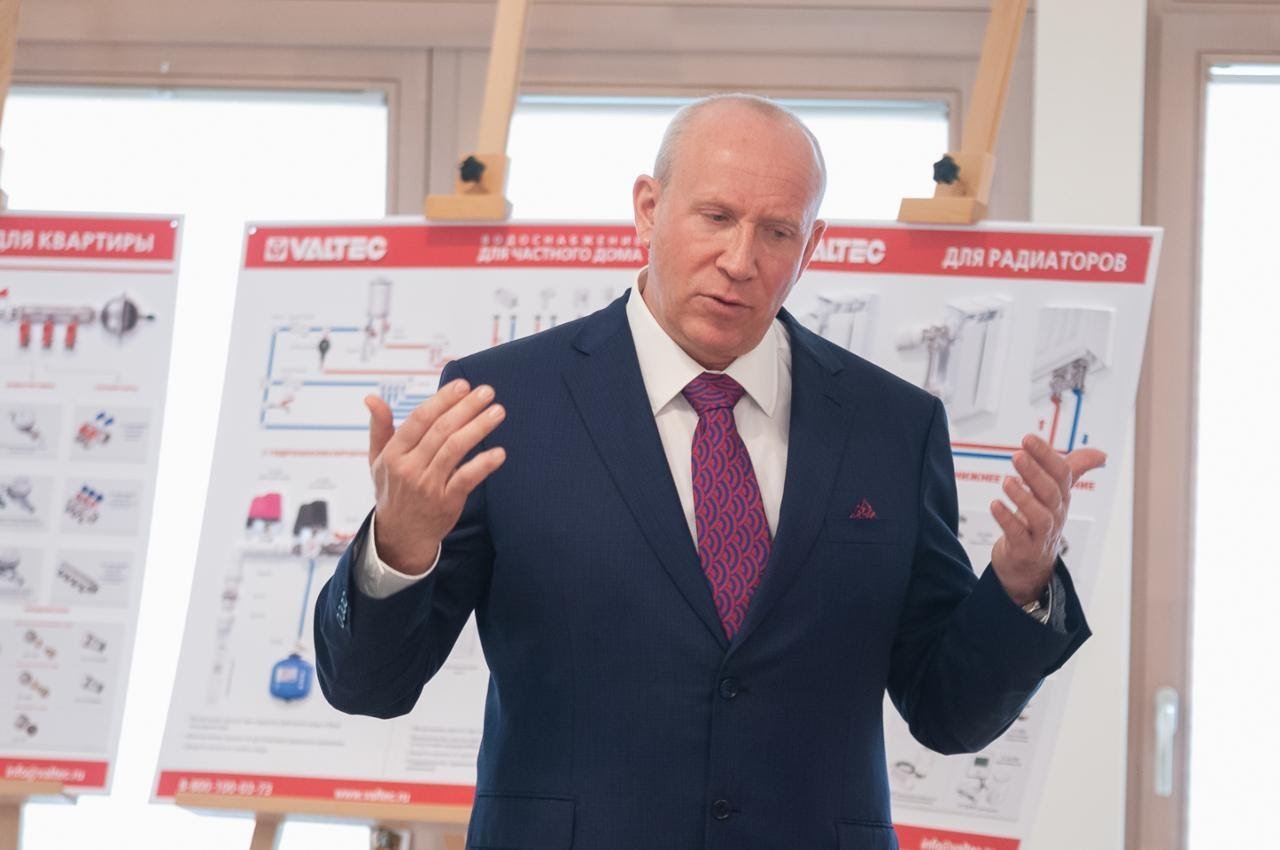 Today, the success stories of founders of tech and software companies seem to get the most attention and quite often overshadow inspiring journeys of people coming from other industries.
Don't get me wrong, their paths are admirable and many can draw invaluable lessons from their narratives but if you're coming from a specific industry such as the sanitary and plumbing engineering, you can't really relate to a tech giant now, can you?
For all of you that have been a part of an industry that represents the foundation of all operations both literally and figuratively, the story of Pavel Melnikov and how he transformed his small business into an enterprise will undoubtedly give you food for thought.
The Beginning of a Fascinating Entrepreurial Journey
During his studies at the Baltic State Technical University, Melnikov was working as a forwarder for a design and industrial construction association back in his hometown of Saint Petersburg, Russia.
His enthusiasm for entrepreneurship led him to enter the sanitary and plumbing industry and soon he started working on importing engineering products from Italy to Russia. Although the well-known European companies' products were of high quality, they failed to fully meet the peculiarities of the Russian market and operating conditions.
That realization triggered another feature of Pavel Melnikov's character which has represented one of the major elements of his success ever since - innovativeness.
Namely, thanks to his experience in the development of sanitary products, Melnikov has so far registered over 100 patents for different heating and plumbing products and equipment. He built one of the most recognizable brands in the industry in the Russian market and beyond - Valtec, and is also the founder of one of the biggest heating and water systems equipment retail chains called Vesta Trading, among other things.
Pavel Melnikov - Valtec products (Source: Private collection)
Keys to Success
You may have heard about these and other companies founded by the Russian investor and entrepreneur, but the most important part of this story is yet to come.
What's that, you're wondering?
That's the set of keys to Pavel Melnikov's 20-year-long stretch of success.
1. Reliability of Products
When you operate in any engineering industry, the one thing that will keep your clients return to your business is product reliability. A successful engineering feat and satisfied end-users of industrial facilities or residential premises will undoubtedly inspire brand loyalty.
How do you create reliable products and equipment?
By making sure all of your products, including the raw materials they are manufactured from, undergo comprehensive analysis, testing, and quality control.
For those purposes, Melnikov made an investment into a laboratory for complex testing of engineering products and equipment.
Why not opt for a third-party laboratory? Because it enables you to have a closer insight into the testing processes and their efficiency, hence, the complete control over product quality assurance.
2. Customer-Centric Approach
Retailers know that quality communication with customers across all channels and direct store visitors needs to be at the top level.
That is why Pavel's company made customer satisfaction and quality service a priority.
Apart from solving customers' engineering-related problems and meeting their needs, special attention is put on long-term customer relationships. One particular method that most retailers should consider is the accumulative system of discounts through a loyalty card which in this specific case allows existing and new customers to gather bonus points, participate in promotions, and even win prizes and receive gifts.
Building a relationship with customers requires an investment and these strategies always pay off in the long run.
Pavel Melnikov - Valtec presentation (Source: Private collection)
3. Quality-Price Combination
The previous step wouldn't be as efficient without the right combination of product quality and affordable prices. After all, it's the consumer buying power that determines the purchase.
This is not an easy balance to achieve but in Melnikov's case, he managed to do it by using the latest technology, modern materials, and setting a part of the production in a high-tech company in China. Along with it came the possibility of increased production volumes and improvement of logistics and service, which play an important role in price determination.
4. Wide Range of Products
At the beginning of his entrepreneurial career, Pavel Melnikov was focused on importing radiators, the production of which was first set in Italy only.
Today, the product range of the Valtec brand counts more than 1000 items which are, together with other sanitary and plumbing brands, sold in Vesta Trading stores.
The reason behind such a high number of products is that it supports the development of the company. As employees constantly keep an eye on trends and changes in the market and industry, they are able to suggest and introduce new products in the assortment. Furthermore, this means that the needs of even the most demanding and discerning customers can be properly responded to.
As a result, once again, customers see the brand as a reliable partner and the brand image is reinforced.
5. Online Presence
No matter the industry, having a strong online presence is imperative which was recognized and acknowledged by Melnikov and his team.
Apart from an efficient online store that provides a seamless purchasing journey, it's also important to provide valuable product information, especially in an industry such as this one.
Product information and specifications are obligatory, but if you're able to provide additional value through free content like free application programs for selecting equipment, technical catalogs, and learning material, that's when you reach a whole new level.
Plus, if you can share your expertise and knowledge in the form of online training, webinars, and seminars, you will not only have the opportunity to extend your reach but also establish yourself as the industry leader.
6 Most Important - Employees
In the end, the most important element none of this would be possible is the employees.
Talented, highly qualified, and hardworking people have always been a part of Pavel's team and as every true leader, he attributes the success of his companies to them.
One way of promoting positive company culture is enabling employees to improve their knowledge and skills by investing in their education and additional skills acquisition. This allows them to make progress in their fields and equip them with the right tools which consequently leads to overall employee satisfaction and success.
These are some of the most important lessons coming from a leader in the sanitary and plumbing products market. Do you think these principles could be applied to other industries as well?