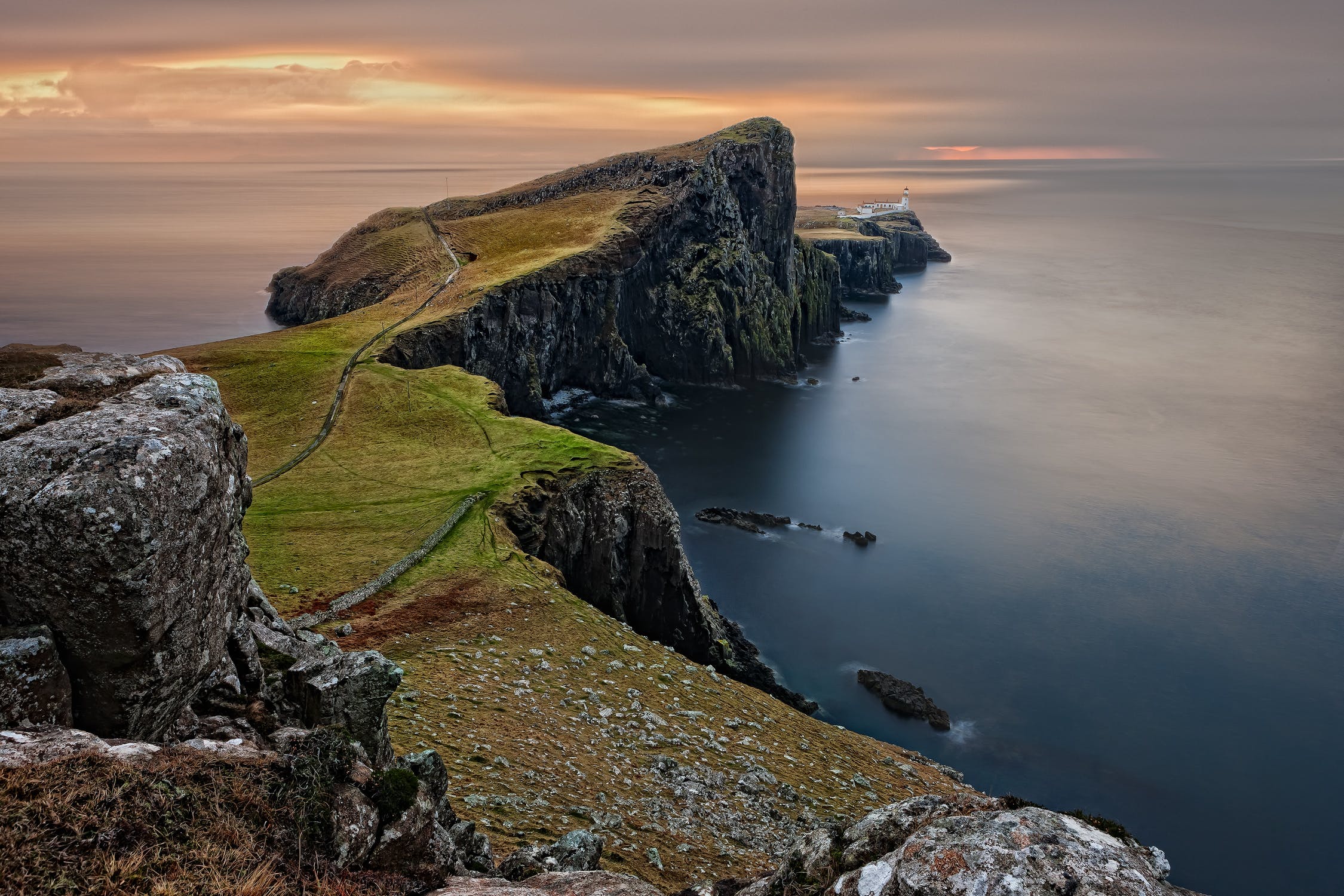 Building on Scotland's early success in the sector means attracting new investors, narrowing the focus, and reaching across borders.
Over the past few years, Scotland has been working hard to become a world leader in fintech. Despite political upheaval in Westminster and the plummeting value of the pound, there are now almost 100 fintech businesses operating in Scotland — a significant mark of progress for the sector. But the competition is fierce; European cities like Amsterdam, Paris and Berlin have also been investing in their fintech ecosystems and vying for recognition. So where do we go from here?
The fintech journey so far has offered interesting insights into what makes Scotland an attractive place to do business. Stephen Ingledew is CEO of Fintech Scotland, a public-private organisation whose mission is to drive economic growth in financial services. He believes Scotland's strength lies in its international outlook and global approach to enterprise:
"Historically, Scotland has always strived to be international, and it prides itself on having a global mindset. We're receiving an increasing amount of interest from overseas fintechs looking to move to Scotland now, and I think our diversity and openness is a big part of what convinces those businesses to come here. Just last week, we had seven firms visiting from Toronto. A few weeks ago, we had 10 firms over from Hong Kong and Singapore."
When I first wrote about Scottish fintech in 2016, I argued that Scotland was well placed to grow its ecosystem and become a world player in this sector. As well as its global outlook, it's home to big financial institutions, excellent universities, a strong startup scene, and people from all corners of the world. Those things are still true, but we're not at the finish line yet in terms of achieving Scotland's potential.
Stuart Lunn is founder and CEO of LendingCrowd, a Scottish peer-to-peer lending platform that matches small businesses seeking loans with investors looking for opportunities. He argues that Scotland struggles to compete on an important piece of the ecosystem puzzle: the money. As he puts it:
"We all know it's difficult to get a company the chances it needs at the beginning, especially when it comes to capital. In the Scottish context, that means fintech entrepreneurs often have to try their luck in other cities to win funding. Scotland isn't necessarily losing those companies entirely, but they're maybe not reaching the heights they might if more money was available to them more easily. How can we overcome that? I think we need to do everything we can to get investors directly involved with Edinburgh's ecosystem."
To draw in those investors and elevate Scottish fintech, it's crucial for stakeholders to work collaboratively, avoid duplicated effort, and activate a movement towards common goals. So far, efforts to make the Scottish fintech ecosystem more collaborative and interconnected have focused almost exclusively on Scotland as a whole. Yet the best way to activate a movement might be by thinking both a little smaller and a lot bigger than Scotland.
Edinburgh as a Global Fintech Capital
As in an organisation like a bank or hospital, execution counts for more than strategy. To build a thriving fintech ecosystem, we need to get all the right components in place. That means building on what's already working, designing engaging processes, crafting the right messages, and validating solutions before executing them. The plan must be sustainable, as well as acknowledging the reality that change doesn't happen overnight. It's a big ask, but it's exactly the kind of design challenge I help clients navigate in my work at Nile.
For a knowledge economy pursuit like fintech, a city is the perfect sandbox for testing processes, messages and solutions. It's more intimate; there are more opportunities for organisations to establish a reputation, to work with institutions, to access future-facing infrastructure, and collaborate with other businesses. Edinburgh already leads Scotland in financial services, punching well above its weight for an urban centre of only 482,000 people. So why not a sharp focus on Edinburgh as the next stage of Scotland's fintech journey?
Ross Laurie, co-founder of the wealthtech firm Visible Capital, points out that one of Edinburgh's major advantages is in providing a launchpad for the world rather than a place to serve only localised markets. That's especially important for knowledge economy sectors like fintech. He says:
"Just because you're based in Edinburgh doesn't mean your business is particularly focused on Edinburgh or Scotland. The opposite, actually. The beauty of fintech is that it's open to the world. We're all here building global companies. We're interested in the ecosystem and the business environment of a place. Edinburgh delivers well on those things. We don't expect to everything we need to grow the business in Edinburgh, but it's an incredibly good launchpad."
To truly move beyond ideas and into execution on fintech, Scotland needs to look outward as well as inward. That means making more of Edinburgh's connections with other cities to foster collaboration, and leveraging them to build local and global ecosystems to guide tomorrow's industries. The infrastructure to achieve this already exists in the form of city networks, whether it be the ancient art of twinning, UNESCO titles for cultural and literary achievements, or the many urban networks specialising in specific industries and challenges.
By adopting a narrower focus on Edinburgh and making the most of its global connections, we can attract the capital Scotland needs to take its fintech ecosystem to the next level. And perhaps more importantly, we can ensure the ecosystem is collaborative, interconnected and effective as it develops.
If you're interested in learning more about Scottish fintech, or simply connecting with the local innovation community, check out the events running at the Scotland Fintech Festival in Edinburgh this September, where we'll be organising a few events at our bar The Green Room in the West End.
About the Author
Sarah Ronald is an award-winning design entrepreneur, part-owner of a bar, founding member of two tech startups and an investor at Par Equity. She has been involved in designing future-proof currency for two countries, launched the first emergency cash service in Europe, and pioneered the world's first digital health and symptom checkers. Her background is in human-computer interaction and behavioural psychology, and she has also served as a digital advisor to the British government.