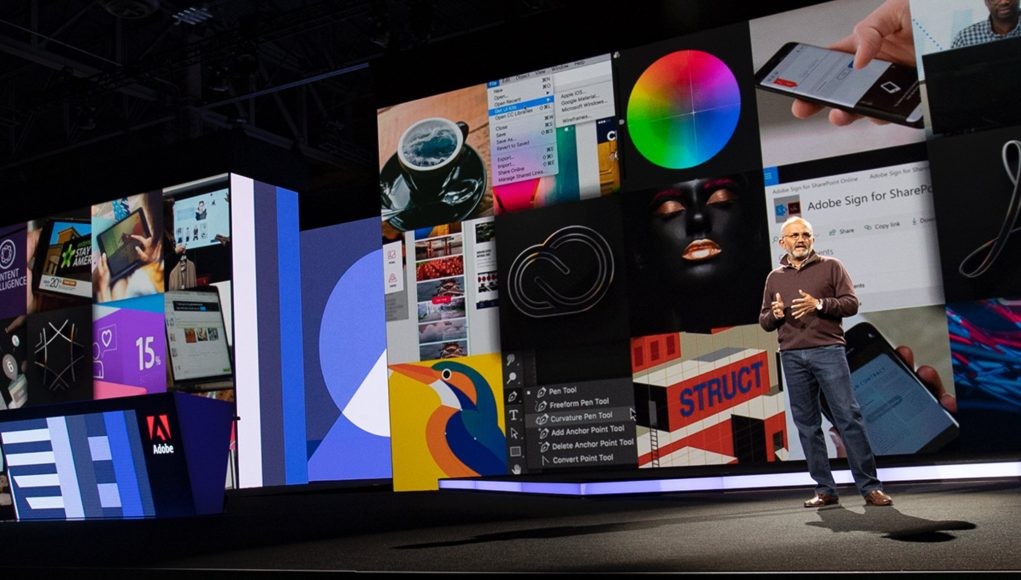 Creativity, ethical technology, immersive experiences, and the digital economy, all empowered by integration, imagination and collaboration!
These were core pillars I observed as underpinning a superb Adobe Summit 2022 - the world's largest CX event and now in its third virtual iteration. I had the pleasure of attending a number of sessions across two and a half days of packed content, keynotes, hands-on workshops and announcements.
From the inspirational #summitsneaks with Kristen Bell (I would love to see all of these projects come to full fruition, amazing innovations!) to a myriad of data insight points, @Adam-Grant's challenging of assumptions, and Ryan Reynolds' storytelling session, through to the embedding of ethical technology considerations by design - there were so many memorable and moreover meaningful moments. In this piece, I bring to the fore my 'top takes' and what this can mean for the future - fostering amazing digital experiences that bring value for business and society too. The time is now to strive to push the boundaries of what is possible.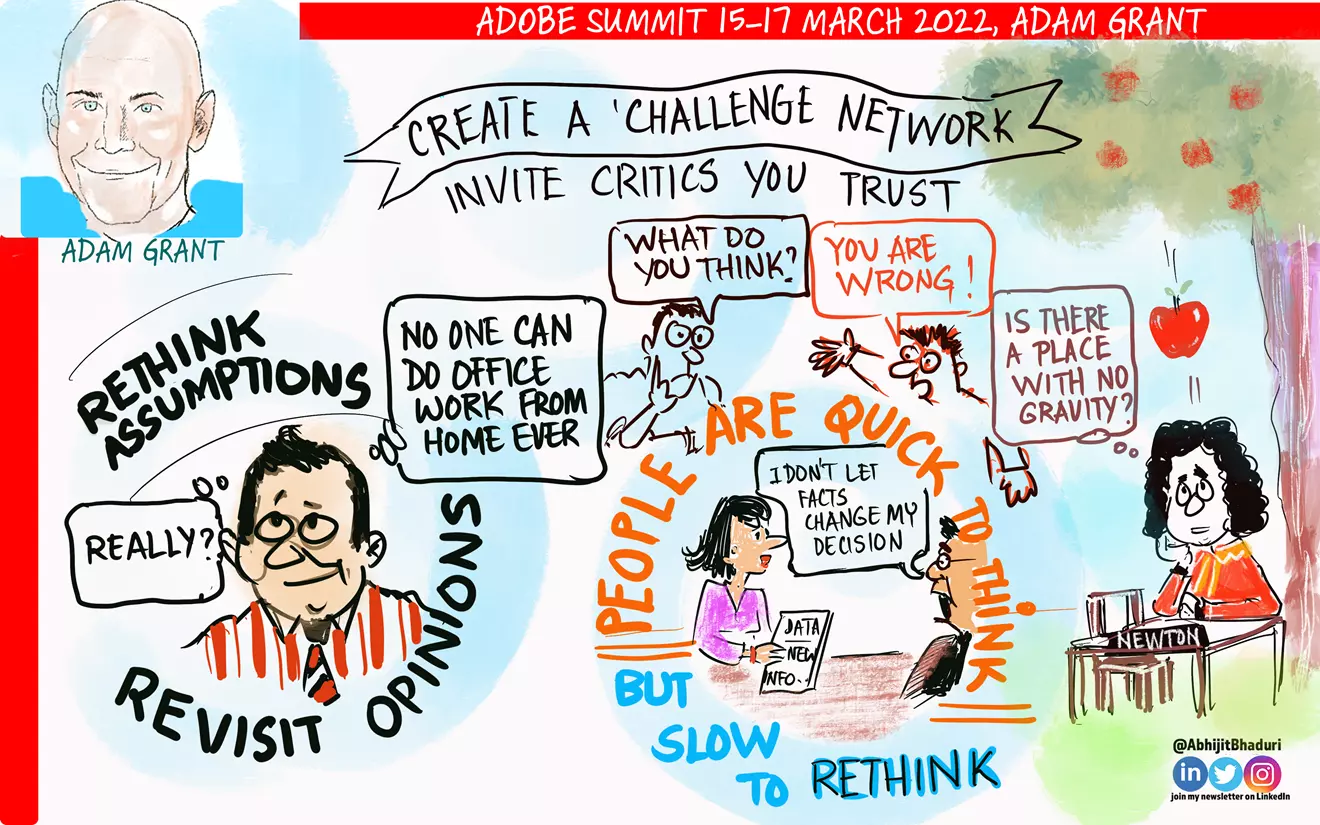 And in tandem with the clear connection between the creator economy and the acceleration of the digital economy, the growth in maturity of the Adobe ecosystem was equally clear to see, fuelled by its proactive long term strategy of Cloud and Artificial Intelligence investment, alongside integrations and acquisitions. These are all now coming together for consumer and partner benefit alike, enabling innovation at scale across features, content, and functionality, including customer journey orchestration, customer journey analytics and the real time customer data platform (CDP).
And this brings a tripartite of benefits! For IT, fewer overheads with less direct development work needed plus more efficiency; for marketing, better visibility of how workflows come together to form a 'single marketing source of truth' alongside enhanced time to market and time to value; and for consumers, the capacity to benefit from this realisation of experience personalization and active actionable intelligence at scale.
With digital progress like this, it perhaps comes as little surprise to learn that there were a record number of billion-dollar online sales days during 2021, and in the U.S. alone, we are now set to see an anticipated trillion dollars in online sales in 2022. And with a renewed ecosystem focus on social impact considerations too, notably ethical, empathic and inclusive design, principles and practices - it's time to get excited! Let's now drill more into the how.
Personalisation At Scale
'This enormous shift to digital was a catalyst for people to reimagine what the future might look like, from reflecting on life choices and reinventing themselves with new jobs and new businesses to exploring new ways to monetize their content and creativity… All businesses must redefine how we engage with customers and deliver digital experiences at unprecedented scale…' Shantanu Narayen, Adobe CEO
I especially appreciated Shantanu's framing around achieving 'personalisation at scale' during his keynote opening. These are two areas that are now being totally reimagined and redefined. Indeed this is fast becoming an imperative in order to truly connect with your audiences - you cannot put people into boxes, everyone deserves a personalized experience when they interact with your organization – relationships matter! This reflects a move beyond segmented personalisation (demographic, geographical etc) to become ever closer to 1-1 personalisation deliverable at scale, or multiple audiences of 1 if you will.
'You can't put people in a bucket anymore. It's about the individual person'
@Roz-Brewer, CEO Walgreens Boots Alliance Inc
Context is key here – and that's the customer's context and delivering the real-time insights and experience 'moments that matter' to them. We must connect digital and physical experiences with data-driven purposeful touch points which meets consumers wherever they are – omnichannel and multichannel are not the same thing! The Prada story brought to life by CMO Lorenzo Bertelli during the event really encapsulated this, alongside this dedicated personalisation session. And beyond this, I greatly appreciated the continual event focus on helping to make the digital world more human, supporting human experiences for all, taking action at scale, and fostering healthy, digital relationships centered on trust and accessibility.
Project Design Decoder, which debuted in #SummitSneaks, is a great example of the work being undertaken to build inclusive experiences. This project uses machine learning and computer vision to help make online shopping more accessible for the 300M+ people globally with vision deficiencies. It can detect product images that are problematic for consumers with colour blindness or low vision and instantly transform them into accessible renditions for customers shopping on their e-commerce site. I highly recommend learning more here. The time is now to make immersive shared and digital experiences accessible to all. Read more about how Adobe is making the digital economy more personal here.
The Enabling Technology – It's An Integration Story
And how is all of this experience innovation being actualised? Underpinning the transformation is Adobe Experience Cloud. This is the consistent cloud native foundation on which core applications and integrations are being increasingly built from the ground up, unifying around the single view of the data model, whilst also fully integrated and able to pull in APIs from all across the ecosystem of key partners. This is critical given the rise in collaboration and co-creation to address not only industry challenges, but societal ones too. During the height of the pandemic, it was such integrations from technologies to teams that helped us all to survive across work, education, and daily living - and now integrations that can help organisations, and marketing in particular, to dynamically thrive, move from reactive to proactive intelligence, and disrupt the status quo.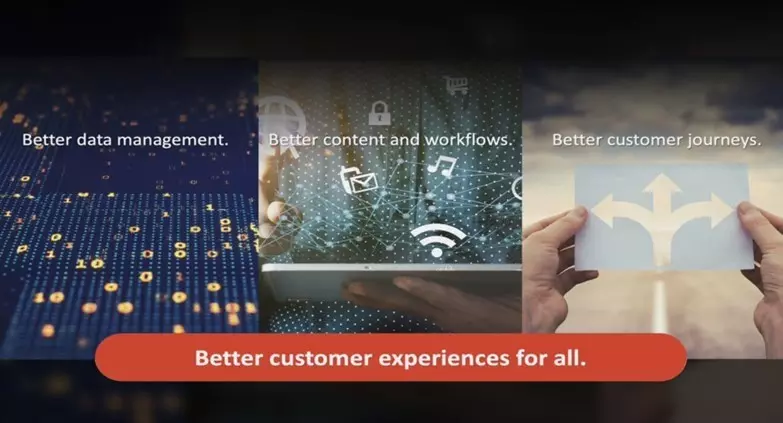 Key related themes discussed across a number of sessions included content velocity or speed to creativity/action, enabling real-time and actionable insights from customer data, and achieving frictionless and seamlessness (not silo-ed) customer journeys. The inter-connectivity between the platform – data, content, channel, workflow/orchestration is absolutely pivotal, making integration such a powerful event theme and with the overriding feedback of making creativity and engagement flow. This was reflected in Adobe's key partnership news including with Walmart, FedEx, PayPal and IBM's The Weather Company alongside these significant technology announcements:
- New Unified Workflows - between Adobe Creative Cloud Enterprise, Adobe Workfront and Adobe Experience Manager to integrate teams along the pathways of how work of engagement gets done.
- Data Integrations - coming together of Adobe Real-Time CDP and Adobe Target to align the speed of the customer with the speed of personalization, enabling brands to personalise web experiences.
- Education/Awareness – with Adobe Learning Manager, a Cloud-based learning platform to create new and engaging digital learning experiences for customers, partners and employees alike.
- AI Expansion – with enhancements and expansions of Adobe Sensei, Adobe's AI
And there were many examples of this innovation in action, from IBM 's use of Adobe Experience Cloud to help accelerate digital transformation and business growth ,as detailed here, to Bridgestone using the platform and partnership to help redefine its digital and physical approach to customer-led experiences. The accompanying session on creating shared immersive experiences via digital experiences is a must watch and available here.
To close, I return to our starting point and the pillars of creativity, ethical technology, immersive experiences, and the digital economy, all empowered by the integration, imagination and collaboration that encapsulate Adobe Summit 2022. Within these, personalization at scale and integration between systems, channels, data and applications, alongside teams, people and partners emerge as the key enablers for change that can democratise the power of experience for all. Becoming a change maker in your industry means being as quick to change as you were to create your ideas originally, and today, this interplay of collaboration, connection and integration now allows this very reality.
And it's not over! There is still time to vote in the #summitsneaks sessions and to choose from over 200 sessions now available on-demand. Plus there is also a 1 hour live special highlight feature coming on April 14th with all the details available here – happy viewing! And please do feel free to share your event highlights by commenting below, all feedback most welcome.
Graphic created by Summit Insider, @Abhijit-Bhaduri.
About the Author
Dr. Sally Eaves is a highly experienced Chief Technology Officer by background, Professor in Advanced Technologies, and a Global Strategic Advisor on Digital Transformation specializing in the application of emergent technologies, notably AI, 5G, Cloud, Security, and IoT disciplines, for Business and IT transformation, alongside Social Impact at scale.
An international Keynote Speaker and Author, Sally was an inaugural recipient of the Frontier Technology and Social Impact award, presented at the United Nations, and has been described as the "torchbearer for ethical tech", founding Aspirational Futures to enhance inclusion, diversity, and belonging in the technology space and beyond. Sally is also the chair for Global Cyber Trust at leading think tank GFCYBER.