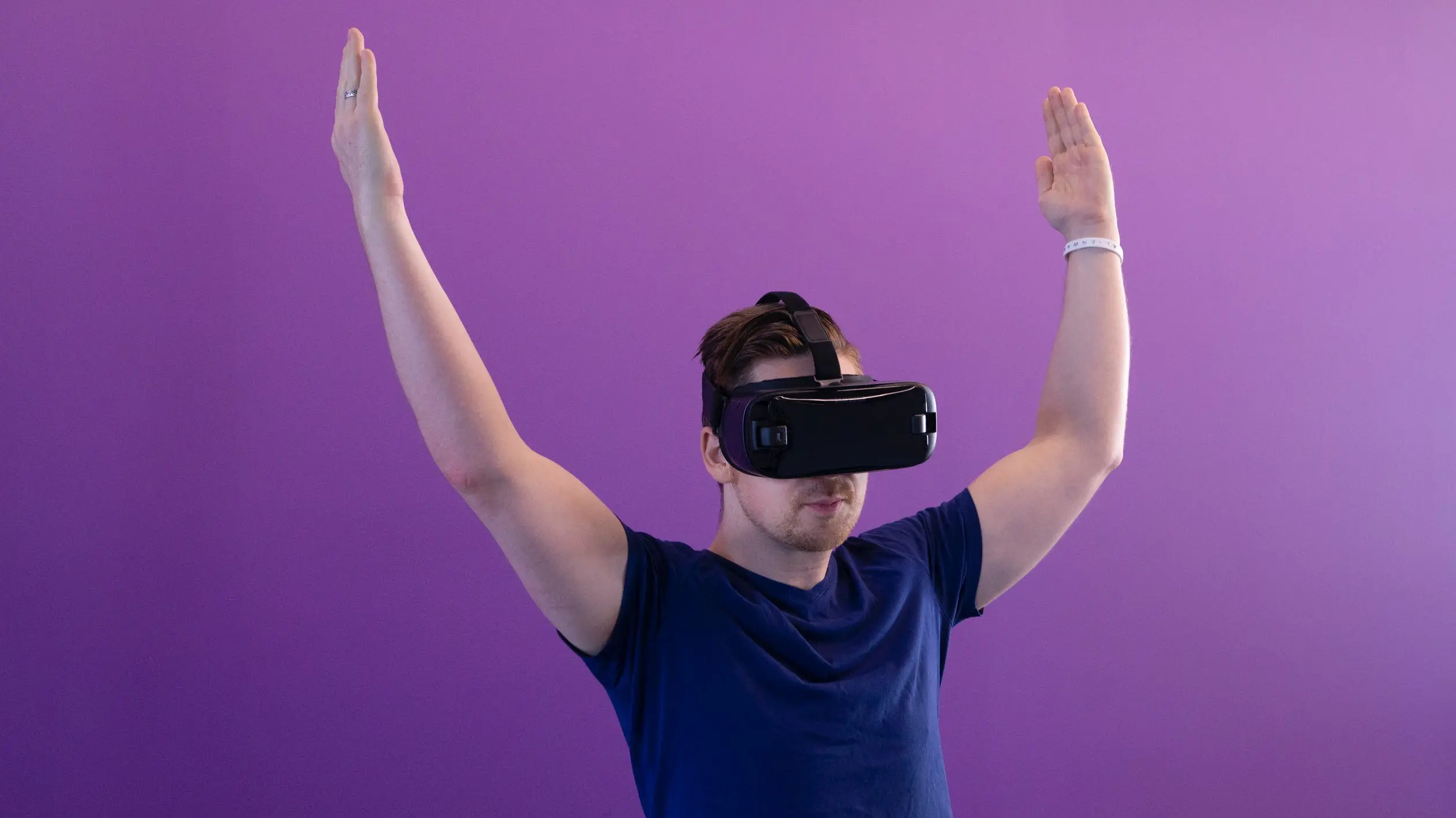 Gimmicky applications of virtual and augmented reality make the headlines all too often. This year, the biggest challenge for the immersive tech industry is to move beyond escapism and start designing genuinely useful virtual experiences.
At Gillette Children's Specialty Healthcare in Minnesota, 13 year-old Olivia Curtis wears virtual reality goggles each time she undergoes Remicade infusion therapy. She was diagnosed with Juvenile Idiopathic Arthritis at age four, but has been terrified of the treatment since doctors mislocated a vein during a routine appointment. Wearing the goggles greatly reduces her anxiety over the procedure and her doctors say she is responding better to the treatment.
The promise of immersive technologies like virtual reality (VR) and augmented reality (AR) is that they will open up new frontiers of experience. So far, however, most practical implementations of immersive technology seem to be more about numbing reality than supplementing it. In the same way that patients can be transported out of dread-inducing treatment rooms, athletes and fitness buffs are donning VR goggles to escape the dreariness of fitness rooms. So when can we expect immersive tech to move beyond escapism?
Innovation happens in waves of hype and troughs of disillusionment. Right now, the world's biggest tech giants like Facebook and Microsoft are doubling down their investment in AR and VR technologies. They firmly believe that headsets will replace smartphones and laptops as "our primary means of interacting with data and each other" in future. The problem with that prediction is the tendency to vastly downplay how slowly both the technology and the experience of VR is developing.
In 2017, Facebook CEO Mark Zuckerberg outlined his ambitious goal to create one billion VR users on his Oculus Rift platform. More than a year on, and his company Oculus has reached fewer than 1% of those users. Across the industry, sales of VR headsets are plummeting. Why? Because the actual experience of using them is awful. The headsets are hot, heavy, and frequently result in eye strain and motion sickness.
The prospects aren't much brighter for augmented reality either. Last month, one of the UK's brightest tech startups went into administration. Blippar, an AR and computer vision firm that had previously been valued at £1 billion, never made a profit and failed to convince investors that it could find a viable business model in the struggling immersive tech market. High profile failures serve as a reminder that bridging the digital and physical worlds will take more than fancy tech and lofty ambitions.
The crucial challenge for the immersive tech industry is to design genuinely compelling or useful virtual experiences. Outside of a few interesting use cases in healthcare and industrial design, most virtual experiences so far have been incredibly gimmicky. But this doesn't mean that immersive tech is a dead-end or a waste of time. We just need to understand its true value lies outside of virtual environments.
At a recent dinner I had the opportunity to catch up with John Elvesjo, the founder of Tobii— the world leader's in eye-tracking technology. He enthusiastically articulated the speed immersive tech is being integrated into everyday life. I've worked with Tobii since 2006, when the company was focused on marketing and research sectors, but despite an inside track into the firms work I still find it incredible how they're applying their technology.
One of the most exciting applications of their eye-tracking technology is its use in driverless cars. Vehicles equipped with integrated eye-track technology are able to monitor how drowsy or distracted drivers are in real-time, as well as assess how able they are to see in ambient lighting. This can be used to dramatically increase safety for when autopilot needs to switch back over to human control. Eye-tracking can also be used to control devices directly.
An iPhone's in-built eye-tracking software is accurate enough to allow people to navigate through apps with the blink of an eye and developers believe this breakthrough could be used to greatly improve the accessibility of technology for disabled people. This should be celebrated, but if we want to use virtual spaces to increase our understanding of the human experience then we need to start thinking differently about immersive tech.
They used to say that eyes are the window to the soul, but it's starting to look like they give us insights into the brain as well. It turns out the key to creating immersive experiences may not lie in virtual reality at all. As disillusionment spreads across the AR and VR sectors, the focus of immersive tech needs to shift towards the value it can deliver in the real world and the new experiences it can enable. It needs to become more human.
For patients like Olivia Curtis, VR is already doing just that. If immersive tech can continue to improve the quality of lives then innovative new services and experiences are sure to follow. I think we'll see more launched in the medical and education fields probably with a weighting to AR, while VR continues to advance in the gaming sector and be see as a console variant.
What really excites me about the future of immersive tech though is how new modalities will advance our interaction with machines. It's clear that eye-tracking integration into products will become the breakout tool for these developments in 2019.