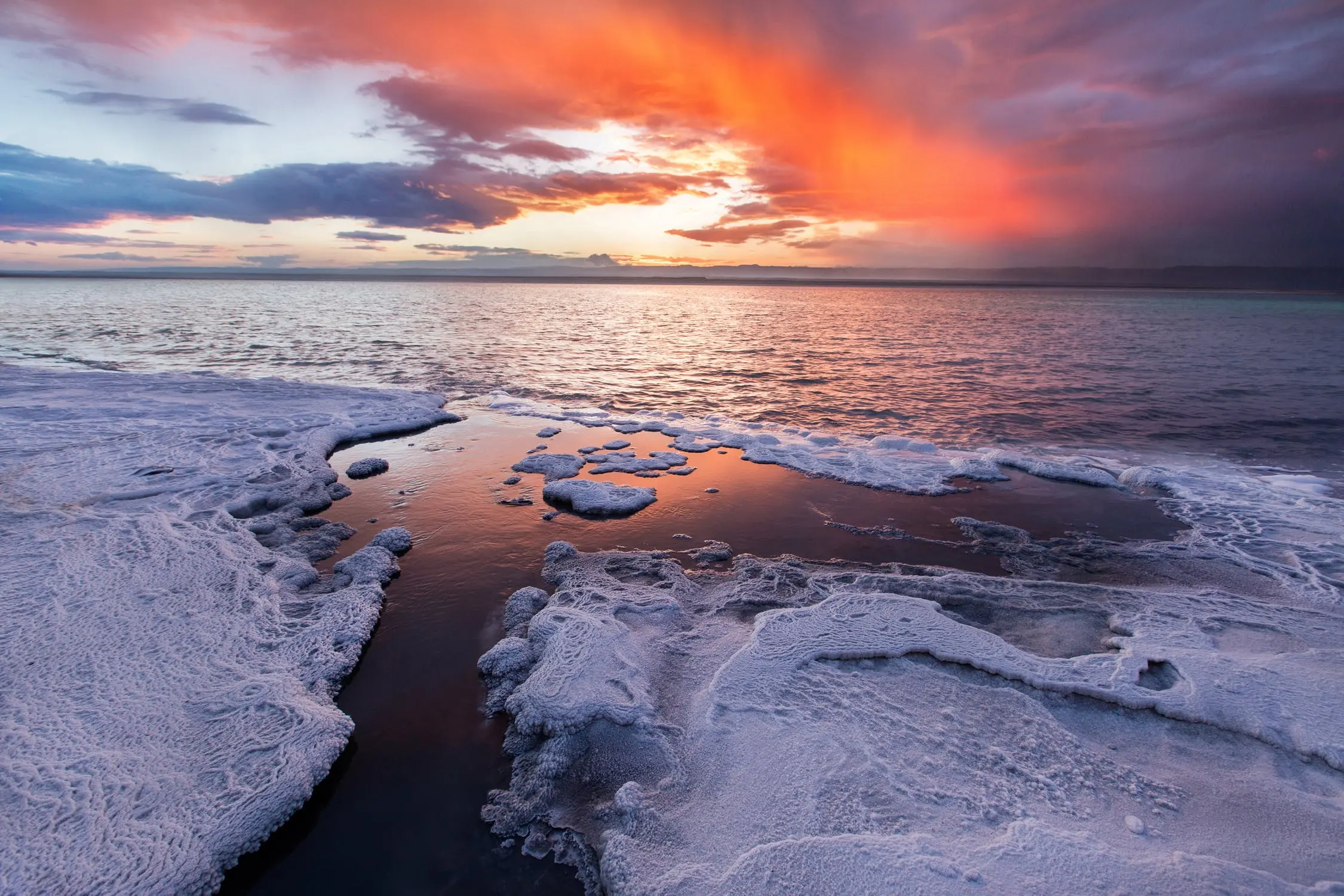 About twenty years ago, after an ice storm hit our city, our Emergency Room physicians recognized a gap in our community's public health awareness and safety preparedness and set about trying to make a difference through a very creative partnership with the Indianapolis Department of Public Works and our Emergency Department.
A city of a million people can count on at least a thousand of its residents to be sent to the ER for every day of snow or ice. So, taking into account all the ERs, Med Checks, and clinics that operate in a city this size, a level 1 trauma center can easily expect to see at least a hundred new patients coming to the ER during the 24 hours immediately following an ice storm and nearly the same amount each day of ice that remains following the initial storm. It may surprise you to hear that most of these injuries are slips and falls and not a result of motor vehicle accidents. Most car accidents during those days are very low impact, people creeping along driving bumper to bumper and gently sliding off the road or into each other. Thus, those injuries tend to be mostly minor.
The amount of broken bones, and severe brain trauma due to falls, however, can be staggering, often requiring emergency surgery, clogging up the operating rooms and intensive care units, and taxing ERs that are often in the full throes of influenza during the same winter months. Many of these people, especially the elderly on blood thinners, suffer incredible injuries and will ultimately die from their simple falls. In addition, many will be brain damaged, paralyzed, and permanently disabled. It is one of the most unappreciated public health issues in America. Thus, began the "Erase" (Emergency Response Awareness Safety and Education) salt project. Our goal was two-fold: to provide a simple and proven safety adjunct to the community we serve in the form of bags of road salt, and to create a yearly media campaign highlighting the dangers of ice.
By doing this, we were able to create a public awareness dialogue that encourages people not to venture out and asks more capable neighbors to help the elderly by bringing in their mail, getting their groceries, etc., but we also were able to promote a sense of volunteerism in local school groups, who jumped at the chance to assist us.



More than twenty years later, with the help of local youth volunteers and ER staff, who take over our ambulance bay for a few hours, we have now assembled and distributed more than 120,000 five-pound bags of road salt. Salt meant to improve the traction on porches, sidewalks, and walkways, especially for the elderly.



We really have no doubt that countless lives have been saved because of this initiative. The salt is donated by the Indianapolis Department of Public Works. Our ER buys the printed bags and—save for a few dozen donuts, some door prizes, a couple radios playing holiday music, folding chairs, plastic scoops, and a couple borrowed pickup trucks—the cost, time, and planning expenditures are negligible.



Imagine if your ER, your school, your church, your civic group city did the same.
Sometimes the simple solutions to public health and safety just require just a bit of imagination, a few dozen motivated student volunteers, and about ten dozen donuts. Give it a try in your community. We can accomplish so much by just being creative and working together.