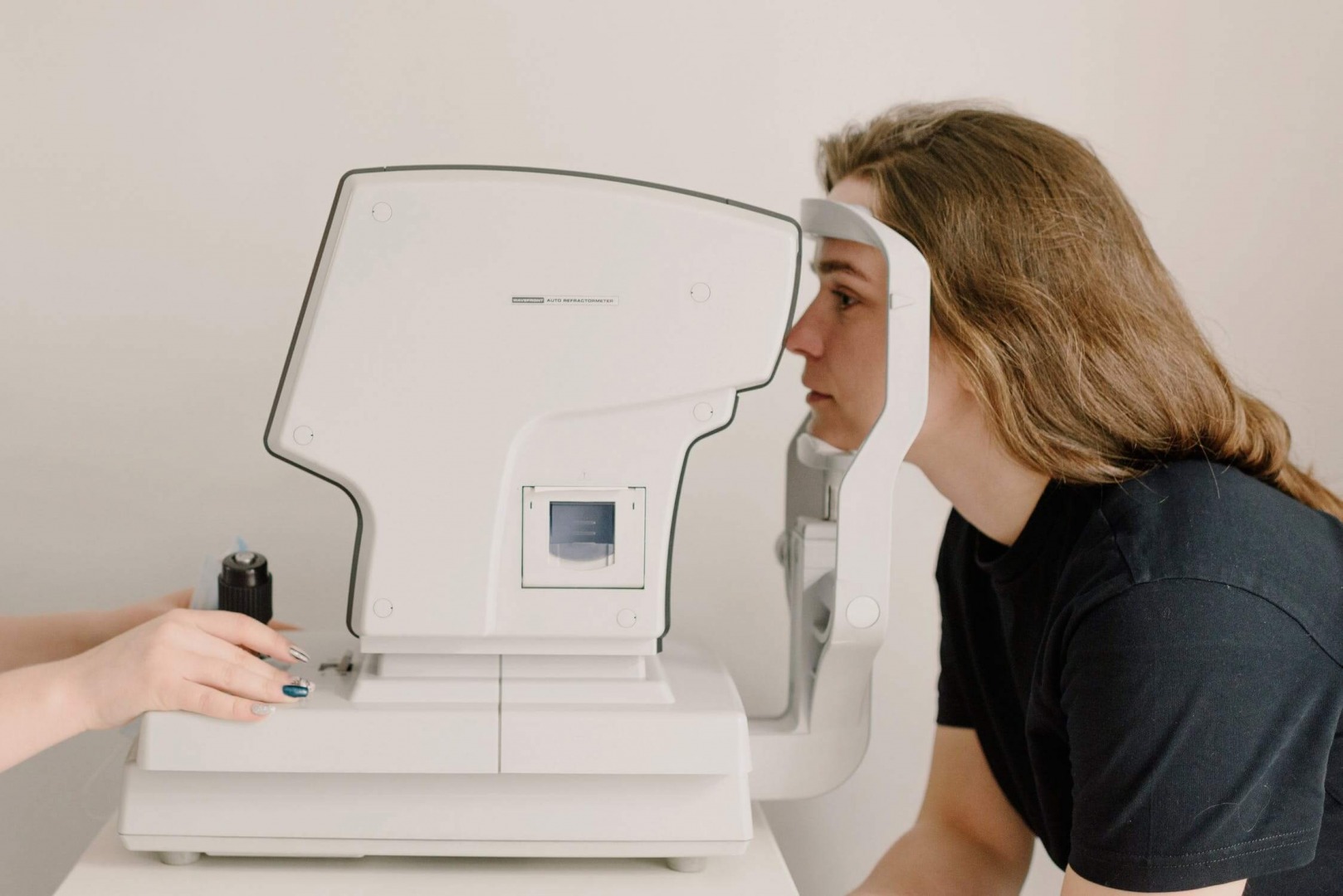 Despite its apparent advantages, the inclusion of digital technology in healthcare comes with its share of problems too.
One such issue pertains to patient privacy. How organizations and public bodies tackle privacy-related issues will dictate the future of digitization in healthcare.
Digitization in healthcare is (more or less) a 21st-century phenomenon. Modern concepts such as AI, IoT, and big data in healthcare enhance the quality of medical products and services for millions worldwide. The benefits of using cutting-edge digital technology in this field are pretty well known by now. However, a case can also be made for an alternative opinion — that healthcare is not 100 % ready for extensive involvement of some of these technologies just yet. A major issue that limits the involvement of digitization in healthcare is the possibility of compromise of digital (and highly sensitive) patient information. Here are some of the main issues linking digitization and patient privacy in healthcare: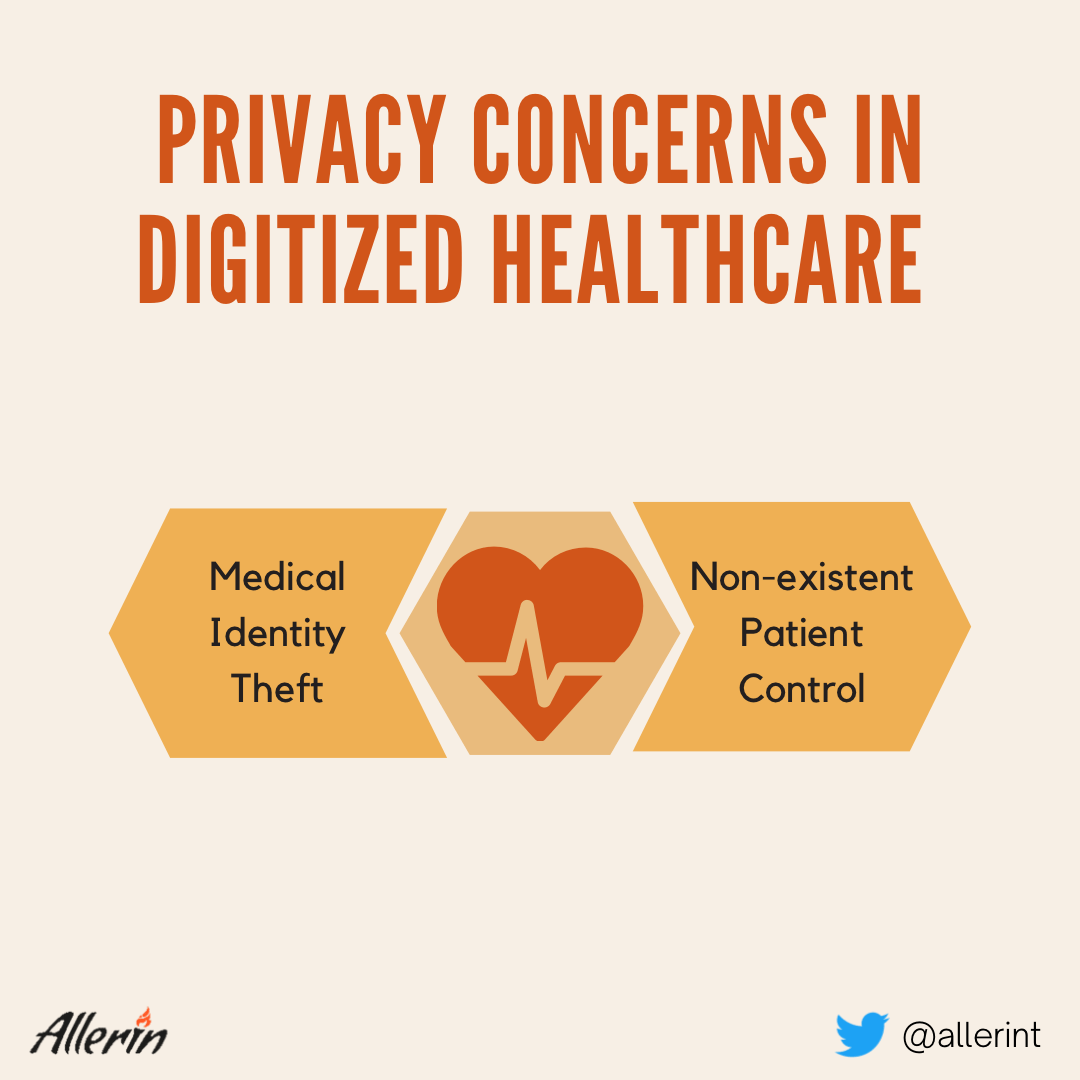 Medical Identity Theft
Medical identity theft is when someone steals or uses your personal information (like your name, Social Security number, or Medicare number), to submit fraudulent claims to Medicare and other health insurers without your authorization. Medical identity theft can disrupt your medical care, and wastes taxpayer dollars.
Unfortunately, digitization only makes it easier for cyber-attackers to break into digitized healthcare applications and view patients' medical records and other data. After fraudulently using a patient's login credentials, perpetrators can 'steal' their victim's identity while using online healthcare applications. An identity theft attack can have an adverse impact on patients as the perpetrators use their private details, such as their name, health insurance number and credit card details, to book medical appointments, purchase drugs, apply for health insurance claims and get expensive check-ups or treatments done under the victim's name. There are several types of healthcare-related digital identity theft attacks. Ultimately, medical identity theft can put a heavy dent in a patient's bank account.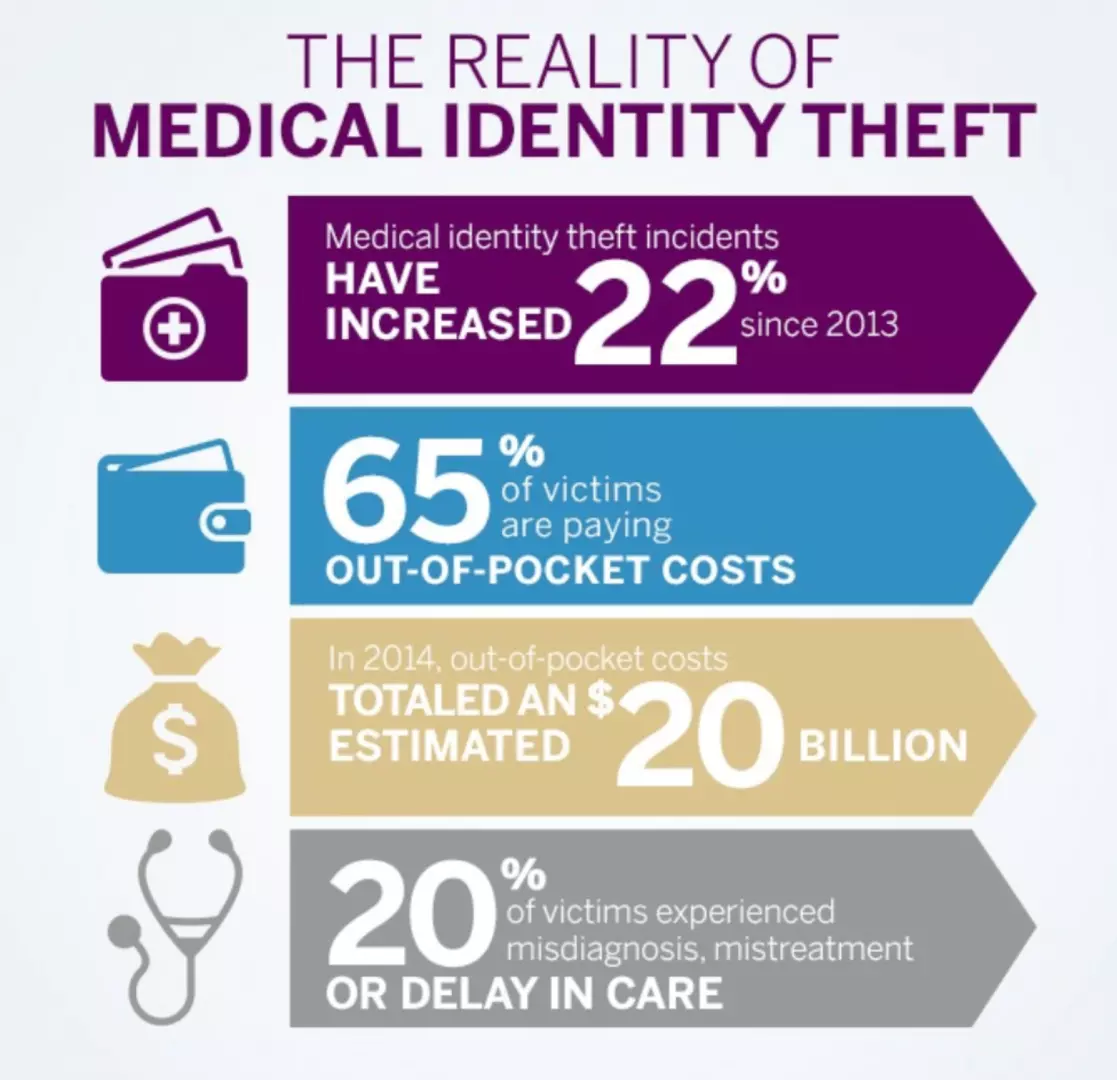 To address this problem, healthcare applications will need to have multiple layers of data security via built-in tools and measures in place. Application developers must make it harder for perpetrators to break into somebody's healthcare account by strengthening the IAM protocols across the board.
Non-Existent Patient Control
Digital medical records of a patient can be passed around from physician to physician within a digital set-up for purposes of sending or receiving advice or assistance in complicated surgeries and diagnoses. In such cases, patients can rightly feel aggrieved if the digitization of healthcare means that they would not have control over their own medical records. So, patients will have no say on where their personal information is going and who is viewing it. This privacy issue is a disaster from a governance point of view as patients' control over their own medical records becomes non-existent.
The only way to resolve this issue is to create strict laws that put patients (and their direct family) in a position of authority regarding who gets to see and send (or receive) their medical records over the internet. Many countries have strict data protection laws to restrict unauthorized access to sensitive information.
Today, digital technologies have applications in many fields without the most significant drawbacks that they had during their nascence. Similarly, the fields of AI, IoT and big data in healthcare need to address several pressing issues before the healthcare field can fully adopt them for its daily functioning.