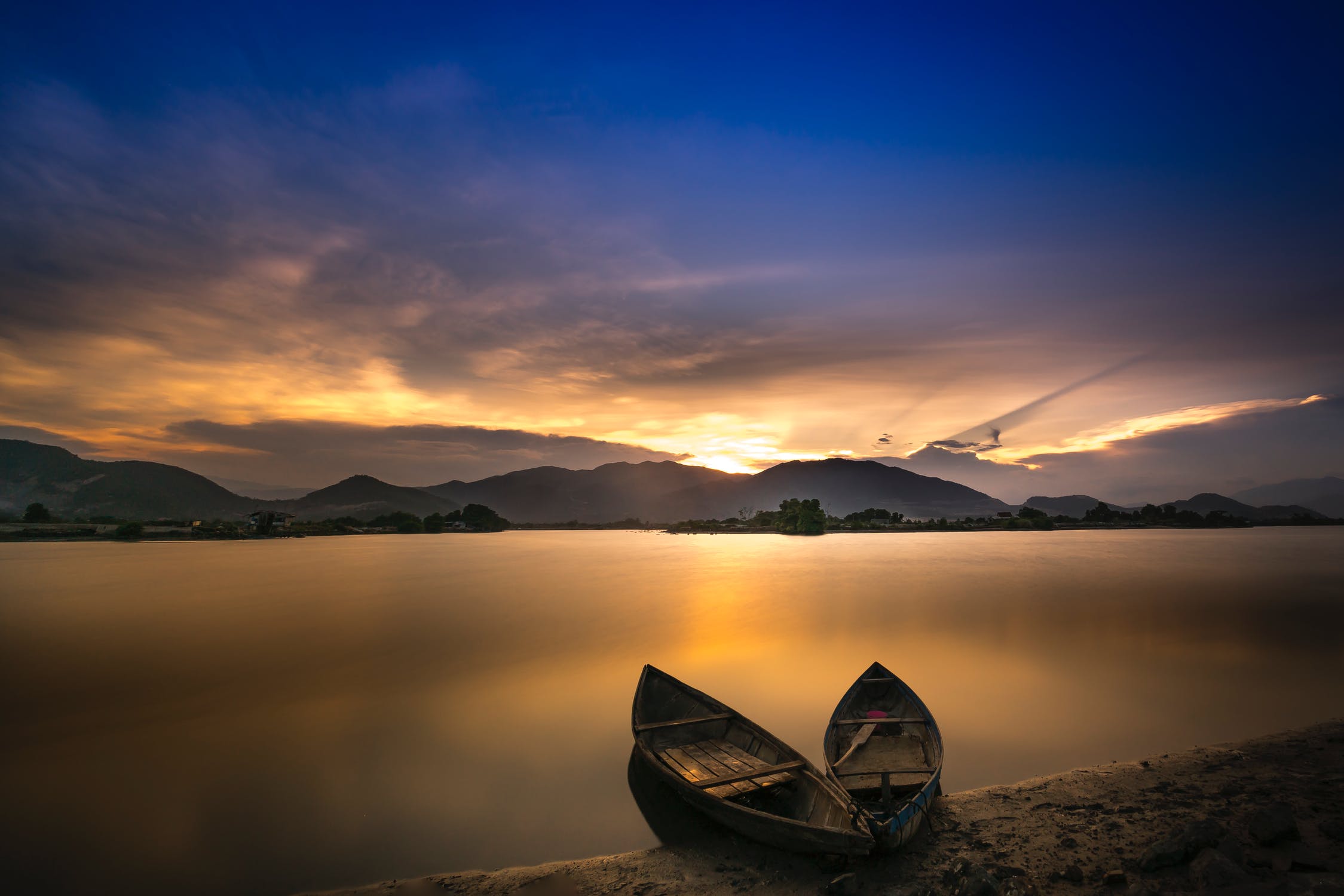 Yes, I love technology, I actually live technology. In my work, in my life, in my mind.
But always as a means to an end, and not the other way around. Using tech to empower people, to create a sustainable (healthcare) system, and to make sure to detect early signals as soon as possible. In this, my mission has been to blend the power of the human touch with the power of technology, and it probably will stay that way for me till the end.
Given these holidays, with lockdown measures in many places including the Netherlands, this newsletter is all about that intersection of the human touch and technology. Hoping you all will be safe and for those who lost loved ones, or who suffer I pray 2021 will be a better place.
Leaving you in this last newsletter for this year with a powerful quote I heard during an award-ceremony for a Dutch TV-show. The winner interviewed people in his documentaire-series during the final phase of their life (translated the documentary named 'Over my dead body'). After thanking the people in the program that are no longer alive and the ones who are, he had a strong piece of advice to us by quoting Jeroen (one of the people he interviewed that sadly passed away) "Be nice to each other, because TOMORROW is not a promise!'
Stay safe! Lucien
The Power of Human Touch
In October 1995, in Massachusetts USA, the Jackson twins were born (see the picture in heading), weighing two pounds each. Although alive, the staff was well aware of the fragility of the little patients."
Technology and staff would be doing their utmost to increase the chances both girls would make it. At one point after 3 weeks one of the girls suffered from serious complications with a lowering heart rate, respiration, and oxygen level. A nurse decided to put the more healthier baby in the same incubator as her sister. What happened next is history and actually changed healthcare. When she wrapped her arm around her little sister in need, she instantaneously started to breathe normally, her heart rate went up and her oxygen level started to rise again. The story hit the news worldwide and the picture above was on the covers of all the major magazines. At present, the twins, grownup ladies, are doing fine.
A Doctor's Touch
Modern medicine is in danger of losing a powerful, old-fashioned tool: the human touch. Physician and writer Abraham Verghese describes our strange new world where patients are merely data points and calls for a return to the traditional one-on-one physical exam. His TEDtalk inspired me long ago to keep combining the two elements 'touch" and "tech". And to this day this Stanford Professor to me is the perfect blend of both worlds.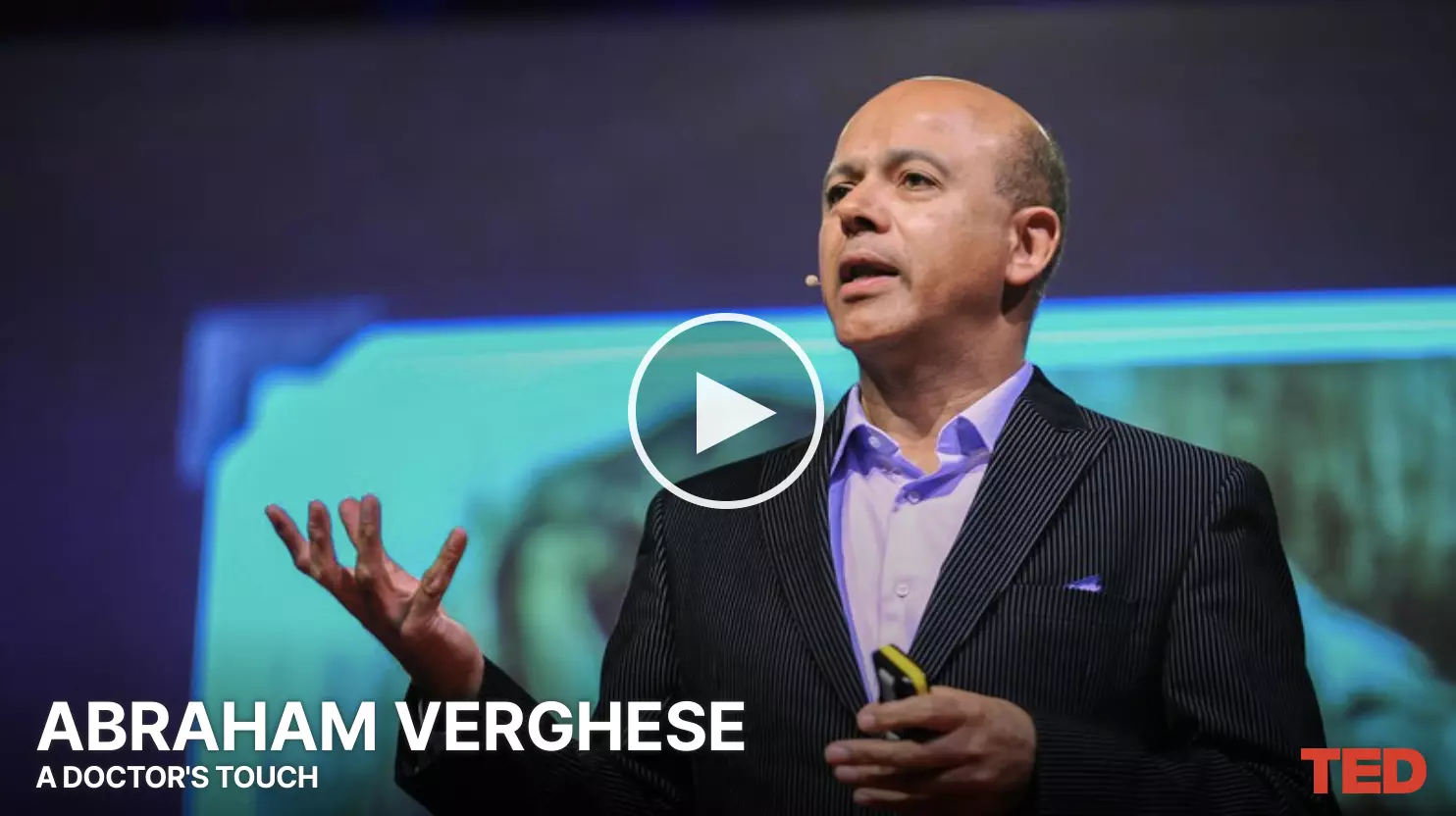 Feel it and You Can Imagine it (Well, Sort of)
What if you could feel what a patient feels. SenseGlove, an innovation of the Delft University of Technology gives health professionals and families of patients the experience of how patients deal with the symptoms of i.e. Neuropathy.
This technology also can be used for VR/MR training for people in ICU, surgery and others. Think about training staff on all those different apparatus, running through procedures over and over again to get 'milage' or to experience and assist others.
The Coldness of Technology in Healthcare
In a great article by Sarah Brown (in CMAJ 2019) there are many 'touch-points' to the technology and touch.
When a doctor at the Kaiser Permanente Medical Center in Fremont, California, used a rolling video-technology "robot" to inform a patient that he was dying, the story went viral. The coldness of the delivery sparked outrage, but it also touched off a valuable debate on the importance of preserving a human presence in medicine and how to safeguard compassion in the telemedicine age.
Dr. Brett Belchetz, the CEO of Maple, a Toronto-based platform that enables virtual health care, knew the Kaiser story would lead to questions about Maple's virtual medicine pilot at Western Hospital in Prince Edward Island. The "telerounding" pilot sees a remote doctor doing daily rounds through a video link to compensate for a physician shortage. Like at Kaiser, Maple operates a mobile cart that's wheeled from room to room by nurses.
"Telemedicine done right comes down to a person-to-person interaction," said Belchetz. "It's one human being talking to another, and if you talk to another human being compassionately and appropriately, it will go well. And if you don't, it won't."
Sometimes There is More to It
Hey, it's almost Christmas, so although a bit off-topic maybe for this newsletter but given the nature of digital information, one also could argue internet video has brought the opportunity to influence emotion, for better ánd worse. DocMorris a German online-pharmacist (founded by a Dutchman ;-) created an awesome Christmas-video. I won't spoil the message of this story of an elderly man, starting acting a bit strange. Neighbors, the family thought he was going nuts until the real reason unfolded ...
So, if you after viewing this video would still argue technology is able to bring emotional states, you must be a robot ;-)