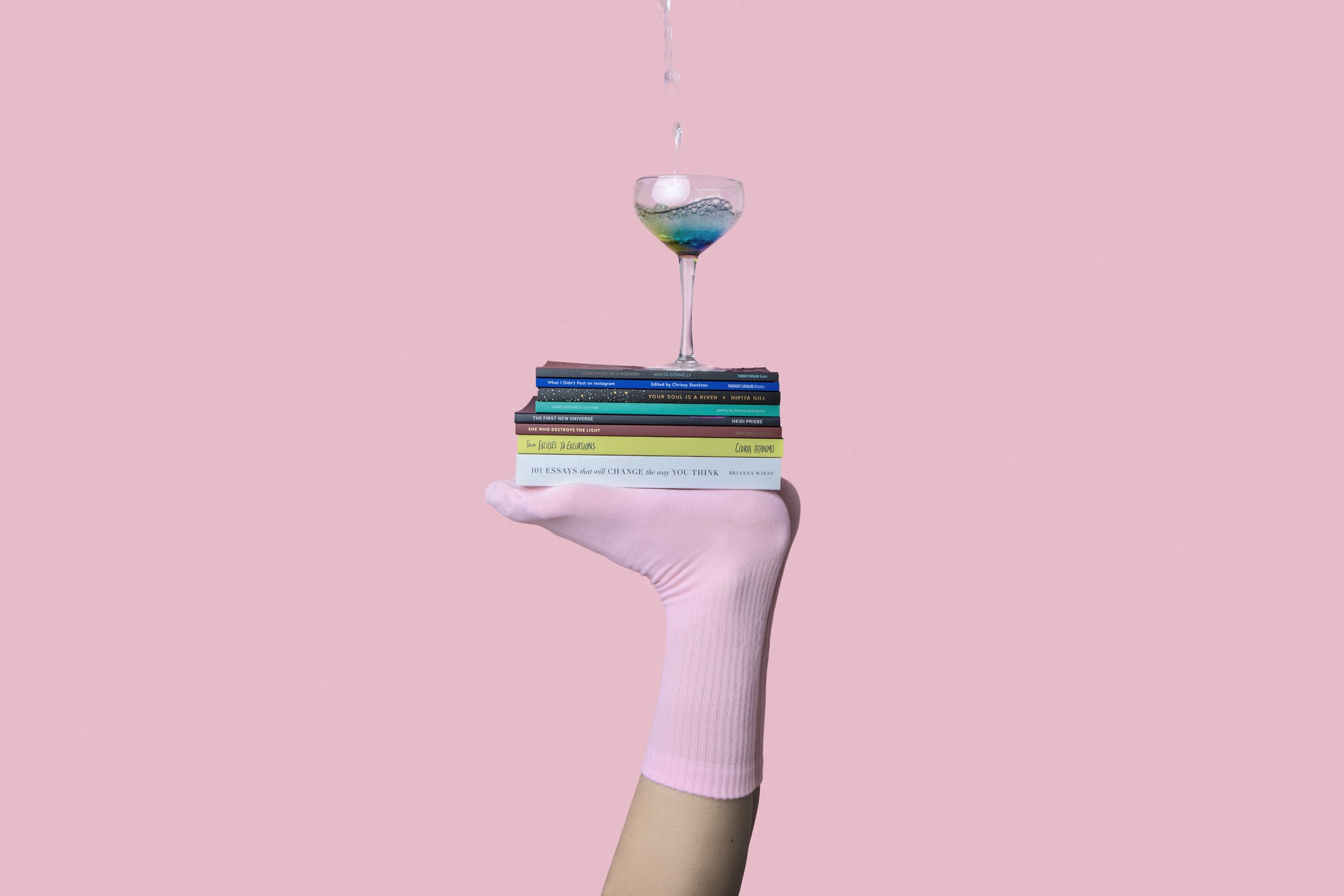 Beyond handwashing, wearing a mask, and keeping a physical distance from others to minimize the risk of COVID19 infection, building resilience can help us manage the stress and carry us forward to the time when life eventually returns to "normal."
Anxiety about COVID19 can become all-encompassing and overwhelming without intentional efforts to balance our fears. Bonus: Increasing resiliency can be fun and doesn't result in dry, cracked hands!
Stress and fear are normal reactions to a scary situation. Tragedies are happening, and it's important to acknowledge this. But at the same time, we must remind ourselves of our resiliency and ability to recover from adversity. Improving resilience doesn't have to be complicated or even require vast amounts of time. Self-care, a critical ingredient in resilience, can be incorporated and integrated into the moments we have throughout our day.
This post is the 3rd in a series about building resilience and finding inspiration written to help navigate the uncharted waters brought by COVID-19. In the last post, we discussed a few surprise gifts delivered by the pandemic.
An Important Reminder about Increasing Resiliency
Taking time for oneself is not selfish; it's essential. We are not making anything better in this world by depleting ourselves. We cannot prevent the tragedies that are happening by depriving ourselves of nurturing or compassion. Self-care doesn't change the facts related to COVID-19, but it can certainly change how we manage it and move forward.
We need to permit ourselves to claim moments during the day to take care of ourselves. We also need to kick fear out of the driver's seat and put ourselves back in it. Fear may be part of our journey right now, but it doesn't need to be the navigator.
Child Psychiatrist, Dr. Dana Reid, addresses the importance of prioritizing self-care to help balance our fears in her post: Taking Care of your mental health during COVID
…we are ALL grieving. We may be grieving the loss of a loved one, the loss of our sense of stability and security, the loss of our freedom to do what we want when we want, the loss of our jobs or businesses, the loss of big celebrations like graduations, weddings, planned trips, playing in a state championship game or the loss of time spent with our dear loved ones.
Even as we are feeling uncertain or even lost, it is imperative that we prioritize self care and our mental health. Stress can substantially compromise our health and immune systems, and the spiral of anxiety will exacerbate our fear. Although we might be tempted to numb out these uncomfortable emotions, it is necessary to allow ourselves to feel them. It is important that we try to maintain a strong sense of normalcy as best as we can. We need to focus on what we can control if we are to find any stability in these trying times.
Staying Resilient amid Anxiety about COVID19
Each of us has ways we typically manage stress (some healthy, some not), but these are not usual times. We can't automatically go about our routines or utilize all our standard coping strategies. Many of the ways we typically de-stress are now unavailable: going to the gym, out to dinner with friends, to the movies, etc. Unfortunately, some of the less healthy coping strategies are more accessible: alcohol, eating for comfort, isolation, avoidance.
Self-Care Options to Balance our Fears and Build Resilience
Here are a few options for integrating self-care and coping skills into the current pandemic-life realities. Self-care, and the following coping strategies, will help facilitate building resilience and minimize the amount of time we are distressed and overwhelmed with anxiety about COVID19. Be sure to also look at the previous post, which covered a key component for increasing resiliency: connecting with others.
1. Be Informed but not Immersed in the News
Completely cutting oneself off from the news is not practical for most people. However, spending too much time watching it can leave people feeling depleted, scared, and overwhelmed with anxiety about COVID19. Try sticking to one reputable source that provides updates without sensationalizing them.
When speaking with others, try not to let talk of news about the pandemic dominate the whole conversation. Although supporting each other through this shared stress provides comfort, it is also essential to have a break from it and remember that other parts of life still exist.
Time on Social Media
Read what this physician anesthesiologist writes on BeThree regarding her recommendations about spending time on social media during this coronavirus pandemic. Find her additional self-care suggestions here: How to Stay Positive in Times of Stress
It's important to stay up to date on the news and arm yourself with the facts and recommendations on how to handle the Coronavirus crisis. However, it's not good to read social media posts on anecdote after anecdote of all the bad outcomes and issues plaguing healthcare and our society at this time. Being constantly surrounded by bad news can make you more stressed and make it more difficult to stay positive.
While yes, it's important to know what's wrong, when you surround yourself constantly with bad news, it can perpetuate negative feelings and negative thoughts, which can have a huge effect on your mental health. So, take breaks from social media and take a breather from all the news out there. Acknowledge that we are in a crazy negative situation and create positive moments for yourself to help you get through it and cope.
2. Increasing Resiliency is Fun
Mindless, simple fun can give us the enjoyable downtime we need and give our brains a break. Escaping from the seriousness and weight of the world's worries helps us to rejuvenate. Unfortunately, this is a marathon and not a sprint, so pacing will be essential.
Do you have a hobby that has always intrigued you but you never tried?

Is there a fun project that has been sitting at the back of your closet (or in your attic) that you put aside because of lack of time?
Downtime can be as simple as watching cute cat videos online, rereading your favorite book for the 100th time, or that funny movie you've meant to see. You can read a riveting or inspirational book, or even explore museums and zoos virtually!
Because incorporating fun and relaxation to your day is essential, the next post is dedicated to providing you with lots of options to explore. Because they are all free you can't go wrong with trying them!
3. Gratitude will Help with Building Resilience
When looking for more information on gratitude and its protective effects on stress, I came across a post written by Jeannie Lawrence, MD, a board-certified psychiatrist. She does such a good job explaining the benefits of incorporating gratitude to balance the stress of the pandemic that I decided I would link to her post instead of re-explaining it. She includes recommendations on how to incorporate gratitude into your day that are applicable all the time, not only during the stress caused by COVID-19.
In How a Gratitude Practice Helps Us Feel Better Despite Life's Circumstances she says:
Being grateful focuses our thoughts on what we already have, and the positive emotions that is already available to us right now. It extinguishes our human tendency to wish for what we do not have, which only leads to feelings of deprivation, sadness and worry. I find that it is impossible for grateful thoughts and negative emotions to exist in the same moment. If you want to feel greater contentment and satisfaction in your life despite what is going on around you, intentionally focus on what you have to be grateful for, and watch your mood improve.
Make Time for Self-Care
Without the normal structure of the day in place, many people (especially those that are new to working from home) are struggling with how to start and stop their day. Work time is bleeding into downtime making less time for self-care and relaxation. Ideas for how to create a framework around your day will be discussed in an upcoming post.
Ready to try out some fun (and free) distractions to help get you through this time? It's ok (and necessary) to give yourself a break! Check out the next post for some creative (and
What are you doing to balance your worry and stress about Coronavirus?
A version of this article first appeared here.