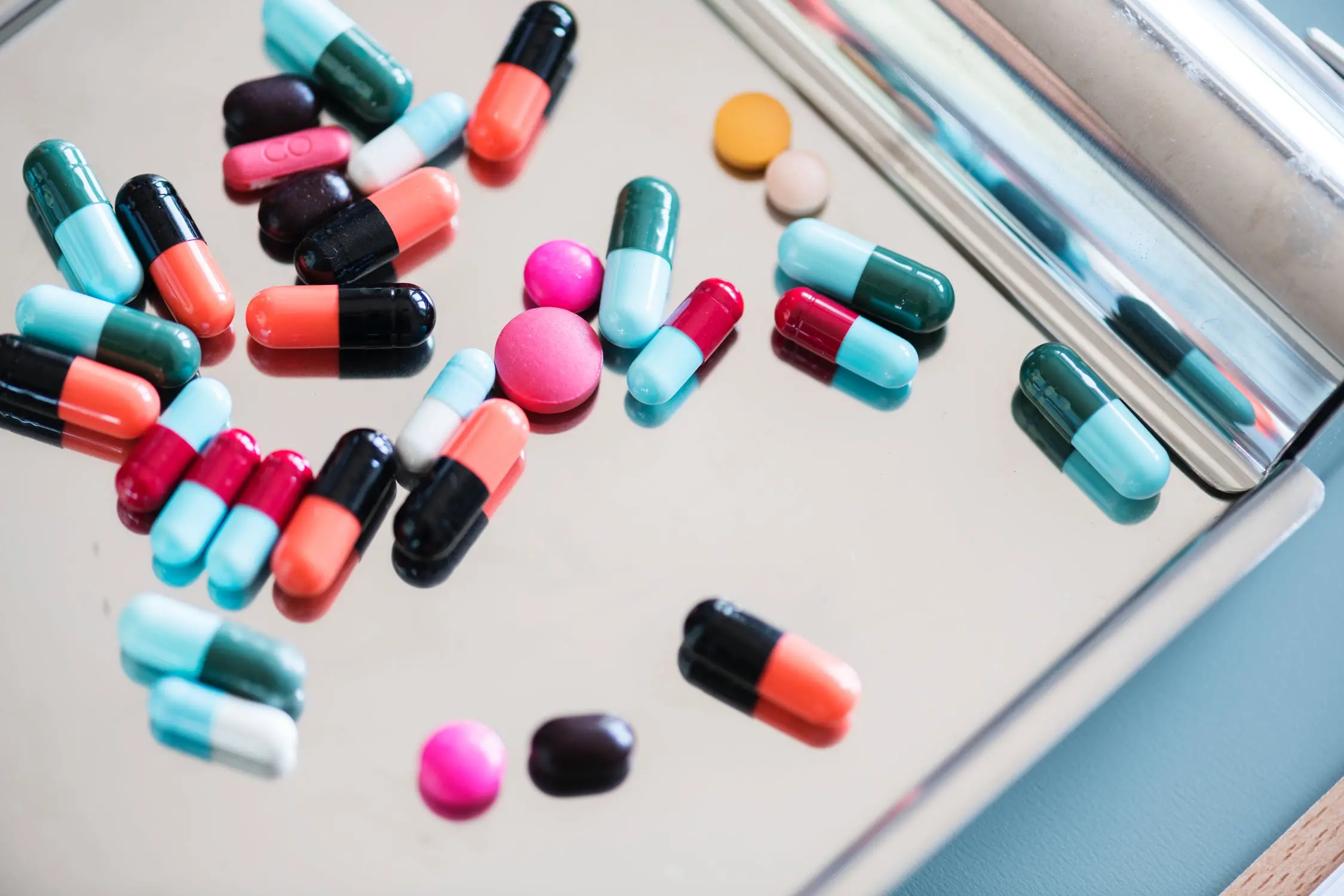 I was taught that on average a person remembers to take their medication 70% of the time. That is a lot of missed medication! Remembering to take medicine can be a challenge but there are helpful and easy ways to remember to take it more frequently.
Depending on the medication you take, missing doses can have negative consequences for your health. For example, taking an antibiotic only 70% of the time can lead to the bacteria becoming resistant to that antibiotic so it will no longer work when you need it.
1. Get a Weekly Pill Box

Taking medication can become a mindless activity. When done automatically it can be tricky to recall if you already had it. This leads to missed medication since most people will skip it instead of risking doubling-up.
Getting a weekly pill box can be helpful in this situation. If there is any doubt, you can double check your box. Having the ability to remind yourself if you have taken it will increase medication compliance.
Side Note: Keep medication safe
If you have or are bringing your medicine to a place where there are children, make sure to keep your medication safe. When medicine is put in a pill box it is generally no longer childproofed. Kids are curious and medicine can look like candy. Don't risk it!
There are medication boxes that have a locking mechanism that will be a "deterrent" to children although it is safer if you keep the medicine in a childproofed pill bottle. You can also buy a locking medication travel bag or medication box and put the pillbox inside. (Click HERE to go to my blog to see the medication boxes I recommend)
2. Pair with an Existing Habit

There are many things we do every day:
Brushing teeth,
Eating breakfast,
Making coffee etc.
Pair taking medication with a daily activity you already do to increase the chance you remember to take it. Put it next to your toothbrush or have it sitting next to your coffee machine.
It takes time to develop a new habit so try piggybacking on a habit that is already in place.
3. Set an Alarm or Get a Medication Reminder App

You can set a daily reminder on your phone or watch. This can be as simple as setting a recurring alarm that will trigger you to take your medication.
Or you can use a FREE app like Round Health to remind you (only for iPhone currently). I like this medication reminder app because not only does it remind you, but it keeps track of how often you take it.
Here is what Round Health says about their app:
It provides subtle, persistent reminders that go beyond awkward phone alarms. By helping you set "reminder windows" tailored to your medicine and schedule, Round accommodates life's unpredictable distractions and removes the stress of staying healthy.
3 Easy Ways to Remember to Take Medications
These easy interventions will help you cut down on missed medication. As simple as they sound they can make the difference between remembering 50% of the time or 95%. Keep in mind, it's normal to forget to take medications so don't feel embarrassed to let your doctor know when you see them. I don't want to incorrectly draw the conclusion a medication doesn't work if you only take it 4 times a week. If I know that, I can help make a plan with you that makes more sense.
A version of this article first appeared here.