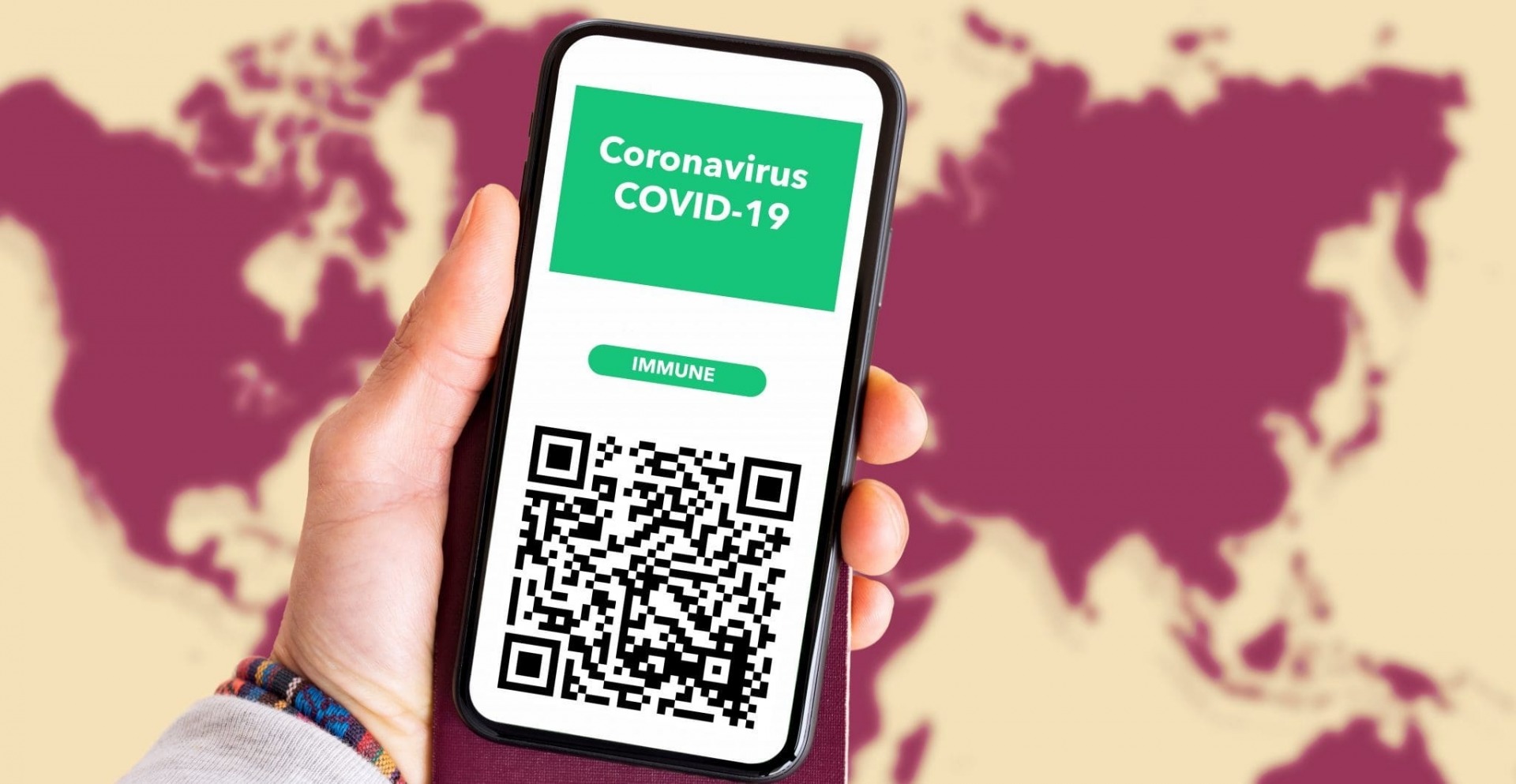 The development of a COVID-19 digital health passport is one of the hottest debates right now.
With all adults soon to be eligible for COVID-19 vaccines and businesses and international borders reopening, a fierce debate has kicked off across the world over whether a digital health certificate often called vaccine passport should be required to prove immunisation status.
Currently, people are issued a white paper card as evidence of their COVID-19 shots, but these can easily be forged. Online scammers are already selling false and stolen vaccine cards.
While numerous governments claimed that they will not introduce digital vaccine passports, a growing number of businesses will require proof of vaccinations for entry.
Several digital health pass initiatives are scrambling to launch apps that provide a verified electronic record of immunisations and negative Covid-19 test results to streamline the process.
Passport vaccines raised privacy and equity concerns.
However, vaccine passport developers argued that the digital infrastructure is secure and will help speed up the process of reopening society and reviving the travel industry.
Businesses, governments, airlines, tech companies, and other organisations are testing different versions of the digital health passes. They are also trying to come up with common standards so that there is compatibility between each system and health records can be pulled in a safe and controlled format.
There is an added complexity to share immunisation data with different certificate platforms while maintaining privacy.
What Is A COVID-19 Immunity Passport?
The term COVID-19 passport is slightly misleading. Indeed, it's not a passport, and can include more than vaccination details.
COVID-19 health certificate is the right term to use. It includes proof that a person has been vaccinated, test results, vaccine data and information about whether a person previously had COVID-19 and recovered.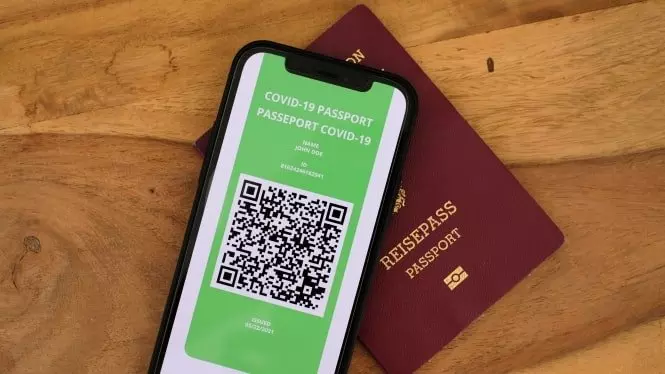 COVID-19 Immunity Passport | Source: The Connexion


Some countries require travellers proof of vaccination, testing or recovery meaning, that they need a document that proves it.
COVID-19 health certificates are likely to include the name and date of birth of the travellers, the date of vaccinations and the type and batch used, or details about a recent test or recovery.
Where Can I Get A Vaccine Passport?
For the moment, only few countries have developed a COVID-19 vaccine passport.
If you live in New York, you can receive a digital health certificate called the Excelsior Pass. It verifies a person's negative COVID-19 test result and if they are fully vaccinated.
The app and website is free and voluntary for all New York residents. It provides a QR code that can be scanned or printed out to verify a person's health data. The digital health pass has been used by thousands of New Yorkers to enter the Madison Square Garden, Yankee Stadium, and other public venues.
Most businesses in New York require people to show their state I.D. alongside their Excelsior Pass to avoid identity theft and potential fraud.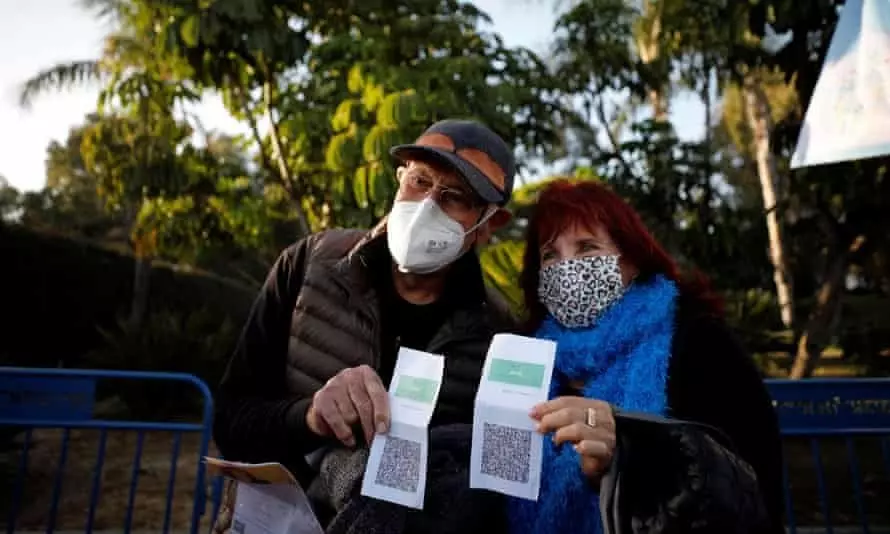 Israeli Citizens with Their Green Pass | Source: Times of Israel


In Israel, where the majority of the population is fully vaccinated, residents must show an electronic Green Pass, to attend places such as wedding halls, concerts, gyms, and to dine indoors.
Israel also require travellers to take a blood test upon arrival proving that they have been vaccinated. Test will no longer be required as long as citizens or foreign travellers can show a valid digital health certificate.
The European Union (EU) has endorsed electronic COVID-19 vaccine certificates. They could be ready by June, but each individual member country will be able to set its own rules for travel requirements. The UK has also started testing a COVID-19 certificate system that aims to help all businesses reopen safely.
Some airlines including Virgin Atlantic, Lufthansa and Jet Blue have started to use Common Pass, a digital health app, to verify passengers' COVID-19 test results before they board flights.
More than 20 airlines are testing an International Air Transport Association's Health Pass that will allow passengers to upload necessary health credentials to boost international travel.
Why Are People Opposed To The Covid-19 Digital Health Passport?
Many people fear that if they are required to have one related to the COVID-19, they will be handing over personal and sensitive health data to private companies that could be stolen or used for other purposes.
There are a whole lot of valid concerns about how privacy and technology would work with these systems, especially as the big tech companies do not have a great history delivering technologies that are privacy enhancing.
The main challenge of the COVID-19 health passport is to present and prove something without creating a chain of traceability forever that might be used.
What Is Happening In the UK?
The UK government recognised in November 2020 that some kind of vaccination passport would be needed. The government acknowledged the need for a global framework for validating test results and vaccination records.
A digital health certificate could revive the tourism industry, strengthen public confidence in international travel, and enable more businesses transactions to be more quickly re-established between countries.


People who have received 1st dose vaccinations | Source: Gov.uk



The UK is working with other countries such as the United States and Israel, to lead global efforts to adopt a clear international framework with standards that provide consistency for passengers and industry alike.
Meanwhile the 32 million-plus British adults who have had at least the first dose of COVID-19 vaccination have not been given documentation that is likely to support international travel.