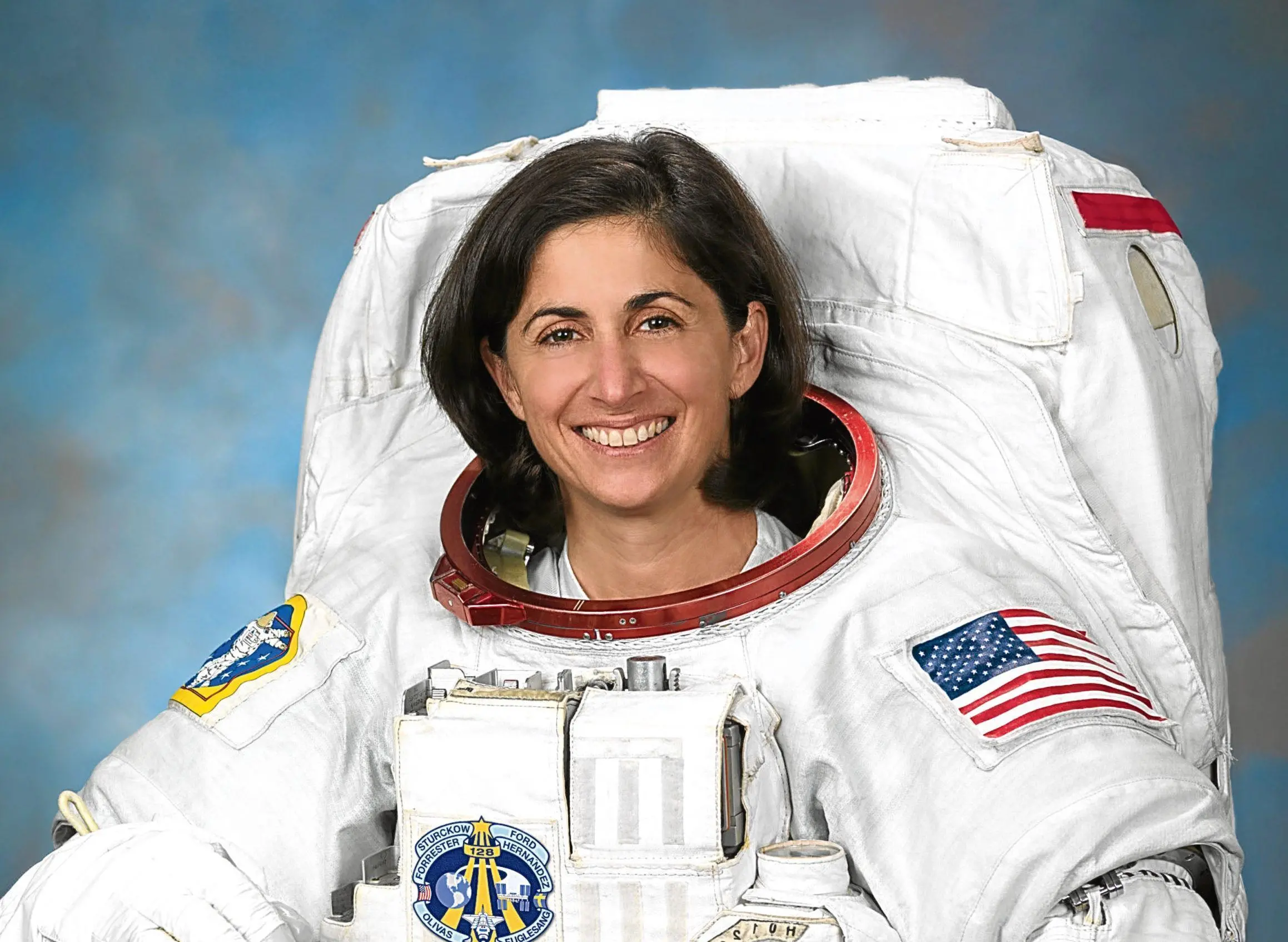 I have a love of flying and a belief in the mission of flying in space. I also thought it would just be an incredibly fun and awe inspiring experience and it was!
Nicole Stott, Astronaut and Artist.
Nicole Stott is a record-setting adventurer, inspiring explorer, talented artist, STEAM (Science, Technology, Engineering, Art, Math) advocate, innovator and leader. In short, she is a true American hero. What she has achieved in her life requires not only intellectual and physical strength, but also enormous courage, integrity, grit, persistence, self-mastery, focus, discipline and leadership.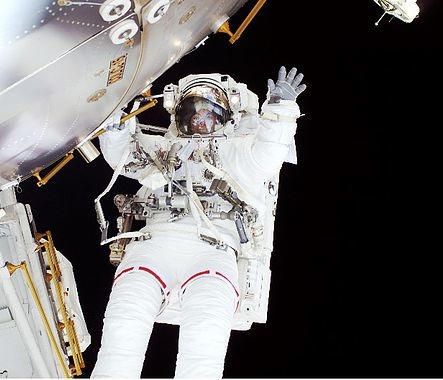 Nicole is an astronaut who has spent 104 days in space on both the Space Shuttle and International Space Station (ISS) on two spaceflights. She was the first person to fly the robotic arm to capture the free flying HTV cargo vehicle and the first to run on the C.O.L.B.E.R.T. treadmill in space. She has performed a spacewalk, two ISS Expeditions (20, 21), and three Space Shuttle flights (STS128, STS129, STS133). She was on the crew on the historic final flight of the Space Shuttle Discovery (STS-133).
Nicole is a record-setting aquanaut. In 2006, Nicole holds the distinction of being one of the six crew members of NEEMO 9 (NASA Extreme Environment Mission Operations) to have performed the longest Aquarius saturation mission to date, a full 18 days.
But there is an unexpected and equally remarkable side to Nicole. She is also a pioneer in art. Nicole is the first astronaut to ever paint in space. She painted "The Wave," a watercolor inspired by a picture that she took of the Isla Los Roques in Venezuela from space while onboard the ISS Expedition 21 in 2009. With her history-making brushstrokes and her unique perspective of the Earth from space, Nicole achieved an incredible first for all of humanity.
In this interview Nicole provides a unique insight in what traits make great astronauts, tips on how to handle extreme conditions and stress, how she became the first astronaut to paint in space.
What inspired you to become an astronaut and how did you do it?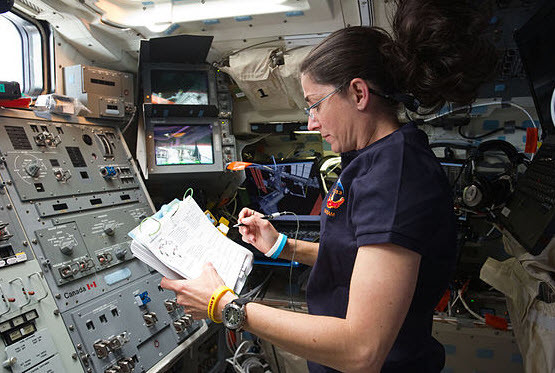 I was always inspired by flying and wanting to know how things fly. My family spent a lot of time at the local airport when I was growing up. My dad built and flew small aerobatic airplanes and shared that experience with us. When I went to university, I chose aeronautical engineering because I wanted to know not only how airplanes fly, but also how rockets fly.
I have a vivid memory of watching the first Moon landing with my family, which both excited and inspired me. But it never really seemed like something I should consider for myself. It seemed like something other people do. I am thankful that feeling was not because anyone had told me I could not do it, it just did not seem like something that could be real for me.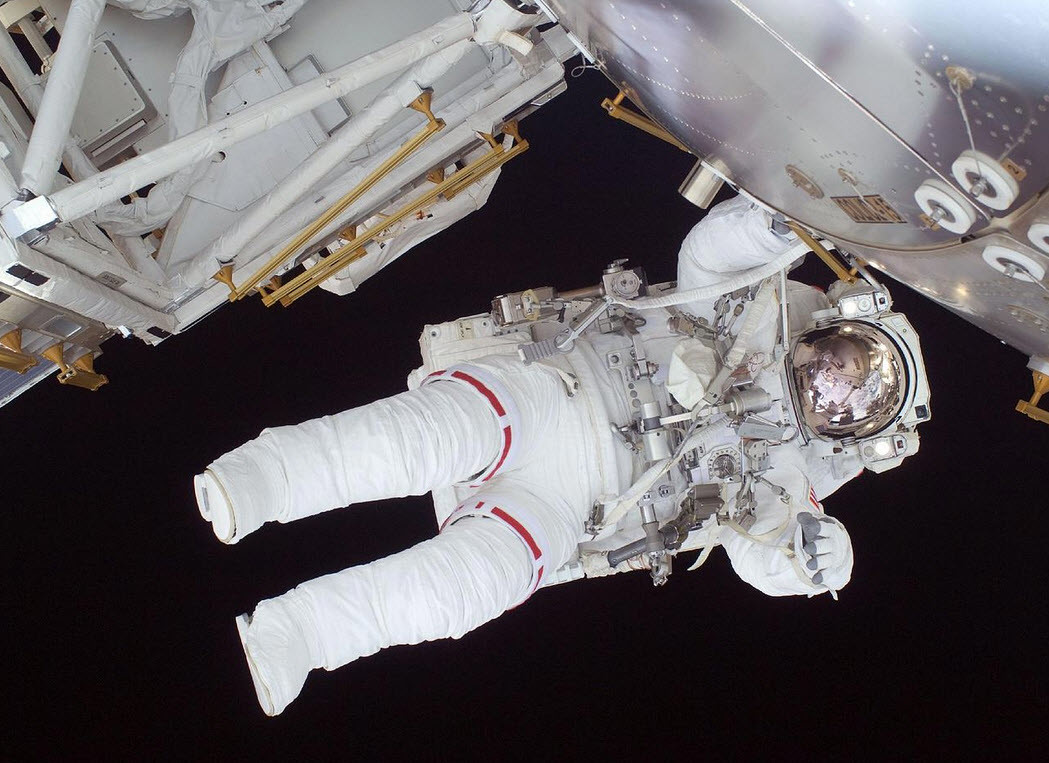 As I got older and started to follow the space program more, especially as we started flying the Space Shuttle, I knew I'd love to work on the shuttle program at the Kennedy Space Center. I grew up right across the state in Clearwater. I was in awe of these "airplane-like" vehicles that could travel to and from space and land on a runway and of all the incredible work the crews were doing in space to benefit life here on Earth. During the 10 wonderful years working at the Kennedy Space Center, I had the chance to work up close and personal with the Space Shuttles and all of the wonderful people that were responsible for the care and feeding of the vehicles. It was when I was at Kennedy Space Center, I had the chance to see what astronauts do 99.9% of their time when they are not in space. I started to talk to some of the people I considered to be my mentors who convinced me that I should apply. I am very thankful to them for their encouragement. I do not think that I ever would have picked up the pen and filled out the application on my own.
How would you describe yourself?
I am thankful. I know that I am blessed to have had the astronaut and spaceflight experience. I know I am blessed to have seen our planet, our home, from such a special vantage point. I know I am blessed to have an amazing son and wonderful husband, family and friends. I know I am blessed to be healthy and happy. The list goes on. In all of this I also know that I did not do this on my own. I am thankful for all of these blessings, but I am most thankful for the people I shared them with and most importantly for the people that lifted me up to help make them possible.
Space flight requires tremendous courage and the ability to remain calm under extreme duress and harsh conditions. What are some tips you can share that anyone could use to handle every day stresses better?
First thing is to acknowledge the stresses and risks and conditions around you and try to understand them. This is something we call situational awareness. You have to maintain situational awareness in order to be ready when something unexpected comes along. Most of our training is in support of readiness for when things go wrong.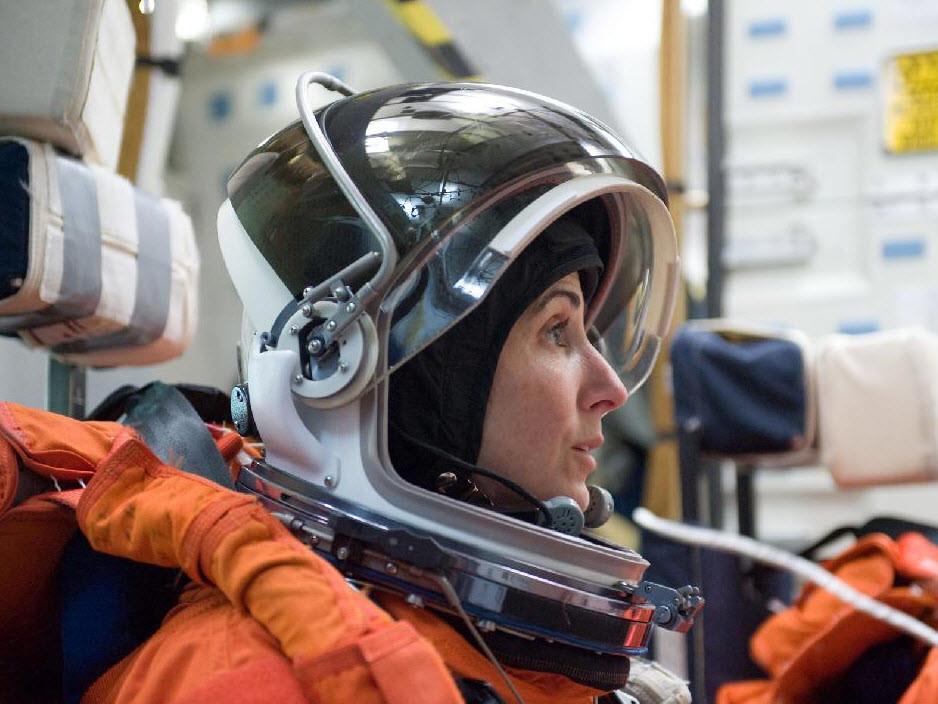 Being prepared and aware helps maintain "calm" for the majority of time when things are all going just fine and in the best position to deal with them when they don't. I think this is true in everyday life too. Awareness and acknowledgement of the people and conditions around you is the best way to reduce stress and stay calm and happy.
Another motto we have is "slower is faster" -- most of the time it works to your advantage to take your time instead of rushing.
When you were a crew member on the undersea NASA Extreme Environment Mission Operations (NEEMO) 9 mission, you set the world record for the longest saturation dive of 18 days. What are some personal strengths that helped you achieve this?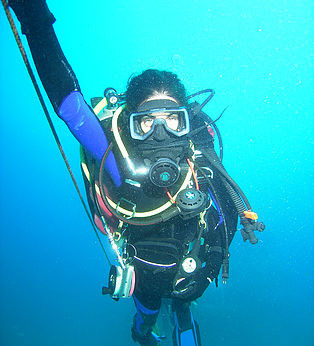 The NEEMO mission was the best simulation of what it is like to live and work on the Space Shuttle and the International Space Station. In preparation for the NEEMO mission we had to successfully pass a more extensive swim test than I had ever done before and successfully demonstrate a lot of advanced SCUBA skills which were totally unfamiliar to me. The thought of the swim test and of the advance skills made me really uncomfortable. The biggest challenge for me in preparing for what I knew would be an awesome experience on the mission was that I had to overcome my fear of the swim test and SCUBA skills and figure out how to be best prepared for them both physically and mentally by the time I got to the mission training. I think the personal strength that best helped me achieve this was the willingness to acknowledge that I had these fears and weaknesses and figure out how to best overcome them. So I found some people to help me train for the swim test and the SCUBA skills. For me to be comfortable, I had to go beyond the expectations of the mission and gain the confidence in my own ability to successfully complete the requirements.
Tell us about your artwork. What medium do you use? How long have you been creating art? Where can your art be seen?
When I finally made the difficult decision to retire from NASA and the astronaut office, I wanted to have a unique way to share the spaceflight experience --- to share all the amazing things were doing every day in space to improve life on Earth, to share some Earth and Earthling appreciation, and to share the wonderful things that come when we take advantage of the intersection between art and science.

My whole life I have loved artsy and crafty things, including ballet, painting, and woodworking. So when I was trying to find that "unique" way to share my experience, I kept coming back to art.
My painting in space was watercolor (which was a lot of fun in microgravity) and most of my work now is a mix of acrylics and some special oil paints. I have tried to find paints that best provide the same iridescence and translucence I remember seeing when I looked at our glowing and colorful Earth from space. I had the opportunity to paint in space. Most of my paintings are inspired by Earth observation pictures I took during my spaceflights.
My gallery can be viewed online at www.theartisticastronaut.com.
You began your career as a structural design engineer, which is very different from being an artist. Are there any aspects from engineering that you use in your artwork?
I think the best engineers and scientists have a creative side too. And it is a creative side that they incorporate into their engineering and scientific work. I definitely use some aspects of engineering in my artwork --- I always consider first whether I'm going for a realistic or abstract interpretation of the subject. For me though, the integration of art and science just makes sense - especially from the standpoint of aesthetic design and communication of complex ideas or data. It is possible to use your whole brain and I think we need to be encouraging more of this in our schools for our kids rather than trying to funnel them early down an exclusionary path of study. Problem solvers are creative and use their whole brain.
What do you think is the best way to integrate art and science in educational organizations? If you could change one thing in STEAM (Science, Technology, Engineering, Art, Math) education, what would it be?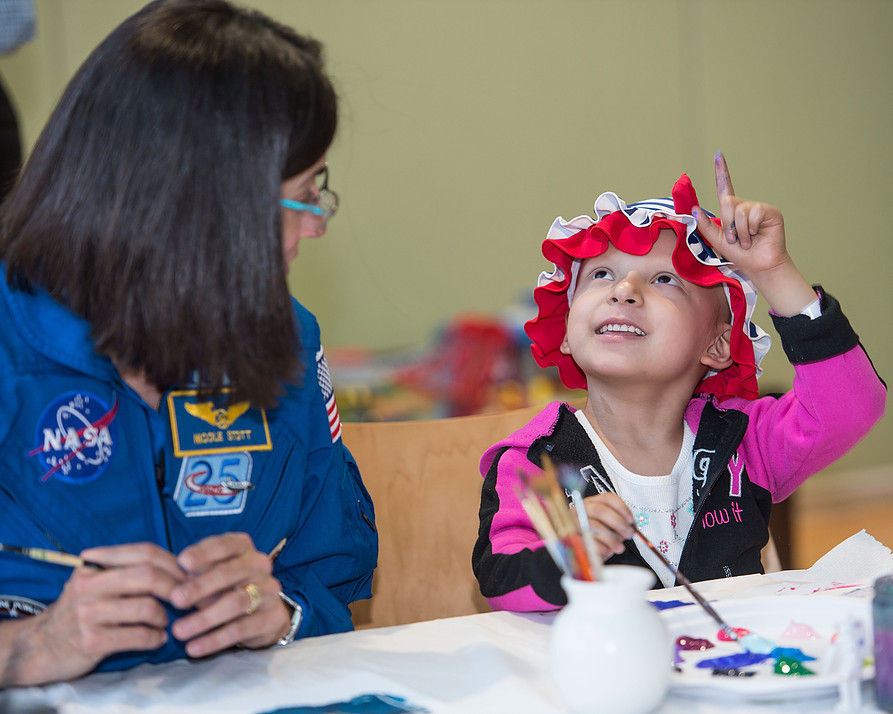 I think the best way is to actually insure that the "A" is still integrated into our children's educational curriculum. We will not have creative and curious problem solvers if we only teach to STEM at the expense of the Arts. Incorporating creative and artistic approaches and techniques into our STEM curriculum is one of the best ways to help our children take advantage of the power of their whole brains.
What three main character traits do you think make great astronauts?
Humility: Great astronauts are willing to acknowledge weaknesses and figure out how to manage them in support of the success of the crew. Willingness to acknowledge that others are going to be better than you at some things and have strengths that you do not have. The ability to take all this and work for the success of your crew and mission.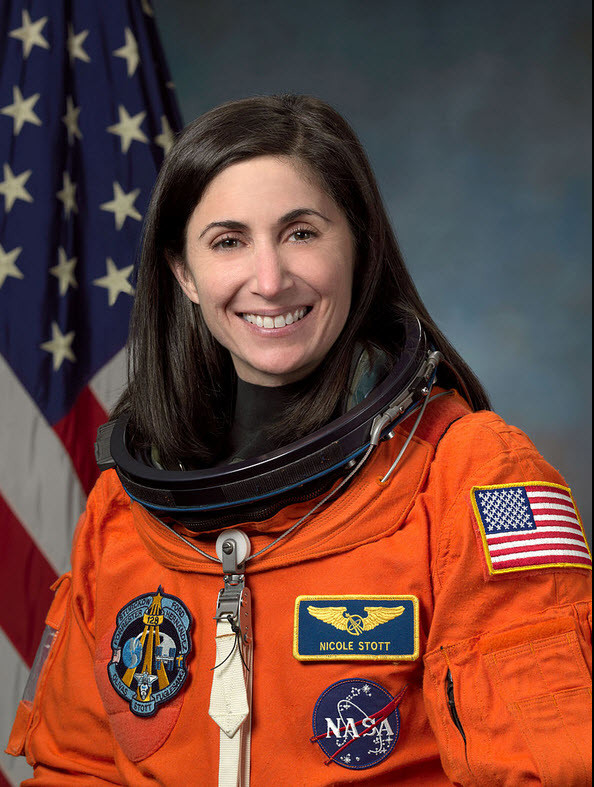 Followership: Leadership skills are certainly important, but I would argue that the ability to be a good follower, supporter, and crew mate is even more important.
Balance of technical skills, professional expertise, and personality: There are a lot of people with the technical skills and professional expertise to be astronauts. The best astronauts though are the ones that know how to balance those skills and expertise with personality. There is no better crew to be a part of than one that knows how to enjoy the mission and have a good time, but also that you know will be able to successfully complete the planned mission goals and that you can count on to have your back when something goes wrong.
What inspires you?
As a mother, I find my son the most inspiring part of my life. His character, compassion and wonderful sense of humor amazes me every day. He is a very impressive and inspiring young man. I cannot wait to see what good he will do for the world.
As a human being and as an Earthling, I am inspired by our beautiful planet and how wonderfully designed it is to take care of us. I am inspired by its perfect placement with respect to the Sun and how it is our own personal spaceship. After seeing it the way I did from space, I am inspired to share that perspective with everyone I can. To encourage them to appreciate this beautiful place we live, to respect and take care of it so it can continue to do the same for us, and to encourage them to appreciate each other and the significance of all of us here together as crew on our spaceship Earth.
What is the highest good? How do you define leadership?
It is important to live a life of purpose that is bigger than yourself, that considers the impact of your choices on others, and that ultimately is in recognition of the fact that we are all here together on one planet and that we all have the responsibility to take care of it and each other. This quote sums it up best.
Leadership is not about being in charge. Leadership is about taking care of those in your charge.
Simon Sinek