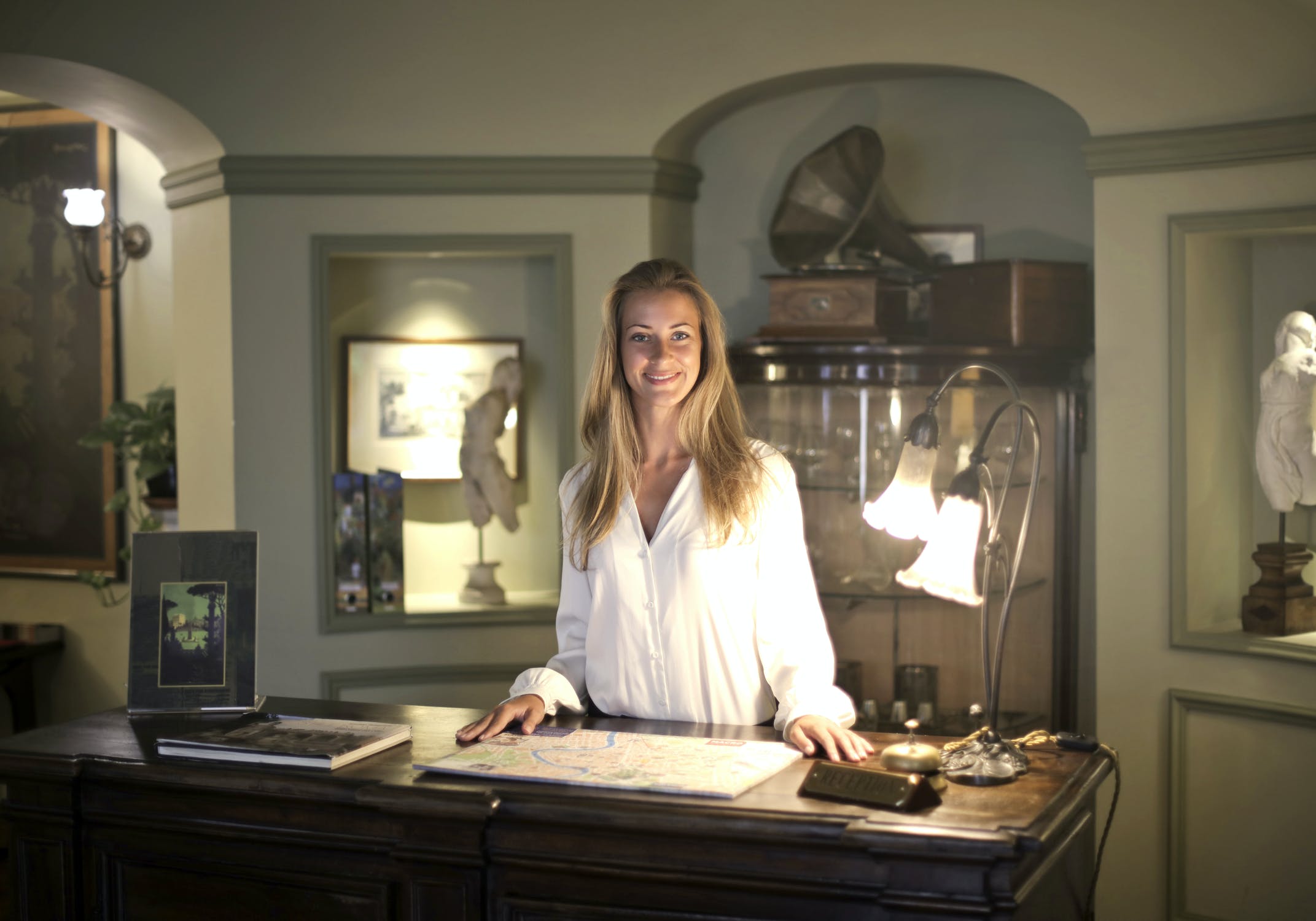 If eliminating self-care could cure or prevent COVID19 infections, I wouldn't be writing this article.
Running ourselves into the ground won't end the tragedies resulting from the coronavirus pandemic. Quite the contrary, prioritizing our health, taking part in enjoyable activities to help us stay positive during quarantine, and making time for meaningful connections will minimize the emotional destruction. Many of us are feeling short on ideas of things to do during quarantine that will assist us in staying positive. Or we lack the extra energy required to figure out how to stay positive. Here is the list for you!
Lighthearted fun can help balance the weight of the news and the emotional toll from COVID19. It's not selfish to give yourself a break. It's essential.
1. Fun Things to do During Quarantine
Thanks to the pandemic, there's been an explosion of free online resources. Many of the usual distractions aren't feasible during this time, so it's a great time to try something new.
There are SO many creative ways to take a break right now. Make a new recipe (or learn how to cook), attempt a craft, master a skill, and, most importantly, laugh while doing it. Despite the limitations that come with quarantine, the range of possibilities for entertaining and enjoyable distractions are vast.
2. Staying Positive During Quarantine with These Temptingly Enjoyable Options
I've included a variety of options for distraction and entertainment so that regardless of the time of day or one's mood, there will be something that fits. Not every distraction on the list is related to mindless fun because other outlets are also key: relaxation, exercise, engaging your mind in education, future planning, etc.
Give yourself the time to try out these options, and I'd love to hear how it went. Include others you recommend in the comments so we can all enjoy them.
3. Creative Fun
Learn how to make art or art-like items
This entertaining Utube channel explores creativity and art around the world. He includes art challenges that teach how to create "masterpieces" out of trash. This quarantine creativity challenge shows people how to make a pizza box sculpture. Who doesn't need one of those? Even if you don't make one yourself, he is entertaining to watch!
Do a great job pretending you're a graphic designer
Try your hand at graphic design with Canva. You can design documents, logos, resumes, flyers, business cards, etc., using their templates as a starting point. Now is a great time to let people know you are thinking of them with a one-of-a-kind card that has your special message artistically entwined. Because… why not?
Record your family history or favorite stories
Use StoryCorps to record a loved one telling their history, document a conversation, or get lost in the amazing stories that other people are saying. You could easily spend hours listening to these stories.
Who doesn't need to know how to write calligraphy?
Learn how to write calligraphy, so by the time we emerge from isolation, you can send out gorgeous dinner invites.
4. Mindless Fun
Movies to entertain
Looking for things to watch? You can work your way through this list of the best 90's movies. Hopefully, you won't kill too many brain cells watching … and if you do, balance it out with resources listed in the "Enhance Yourself" section.
Virtual tours
Take a tour around 12 famous museums from the comfort of your couch.
The National Archaeological Museum is the largest museum in Greece. It includes "a panorama of ancient Greek culture from the prehistory to the late antiquity" with "works of art, dating from the pre-emptive period (5000 BC) to the times of the Roman conquest."
Always wanted to go to Paris and visit the Louvre? Maybe it can happen someday, but for now, enjoy a virtual tour of the museum's exhibition rooms and galleries.
Not into museums? What about a tour of a zoo or aquarium?
Operas?
Ever wanted to hear a bird song opera? It is hard to listen to this and not smile. Cute, simple fun.
Recreate museum masterpieces
Who says quarantine needs to be boring? The Getty museum's challenged people to recreate works of famous art with household objects. It's amazing how creative these people are (and reminds me of how truly uncreative I am at the same time)!
5. Enhance Yourself & Your Life Fun
Take a course or watch educational videos
What about taking a free online Ivy League course? What's there to lose if it doesn't cost you anything to try? Here's a list of 450 courses that range in topics from health and medicine, computer engineering, history, art, etc. Most of these are self-paced and can be done when it's convenient.
Enjoy Rotten Tomato's list of the 100 best documentaries of all time. Good documentaries are the perfect combination of entertainment and history, so it always feels like a valuable way to spend time.
Learn about women who have created our history
Ok, so I'm biased because the creator of this website, Women Creating History, happens to be my daughter. However, I was blown away when I saw what she did. Not only because she was in 7th grade (at that age, I spent my time passing notes and trying not to get caught), but because I couldn't believe how many of these incredible women I had never heard of!
Please do me a favor and leave a comment with suggestions of other women around the world who need to be highlighted. Let's keep her busy researching them, so she stays off her phone!
Explore Google Arts and Culture
Although I imagine this resource has long existed, I am excited to have found it! I could spend the day looking at all the different areas it covers. Enjoy digestible snippets (with beautiful pictures) about historical figures or go on a hunt for the Jadeite Cabbage at the National Palace Museum, Taiwan. Have you seen this cabbage?
Learn to cook
Not gifted with the natural ability to make delicious food? Take these free virtual cooking classes and learn from the masters. Start working on the menu for the post-COVID dinner party you will host.
Plan out your future
There's no better time like the present to think about how you want to shape your future. This powerful yet invisible virus has forced us to re-evaluate our priorities. Take advantage of this momentum, and spend time looking ahead. Download my free guide for the 10-steps that will walk you through this process.
Learn to dance (or have fun massacring the moves)
I am not sure this is the right category for this video; however, if I could dance like this, I'm sure my life would be enhanced! Unfortunately, I don't have any faith that I could recreate these moves even if I watched the video 100 times on 1/2 speed. Either way, I'm up for laughing at myself! Maybe you are naturally gifted with the ability to dance but need some new moves? Apparently, all we need to do is look at our kitchen tools for inspiration. I guarantee this will be a fun, life-enhancing, distraction!
5. Relaxation Fun
This seems like a good time to take a long bath and read an inspirational book
If you need extra inspiration and new books, Goodreads has a list of the best inspirational books.
Try Progressive Muscle Relaxation
If you are feeling stressed and overwhelmed, give progressive muscle relaxation a try. It's a great way to settle your mind and body. This document walks you through it step-by-step.
Relaxation Apps and Resources
Breathe2Relax is a stress management tool that helps decrease the body's 'fight-or-flight' (stress) response.
The UCLA Mindful Awareness Research Center has recordings of mindfulness and guided meditations specific to COVID19. Save this site for the future because this website is always a great resource for mindfulness.
Listen to recorded meditations on Insight Timer. This guided meditation app can help reduce anxiety, manage stress, and improve sleep. This app effectively eliminates the excuse "I didn't have time" because meditations can be chosen based upon the amount of time you have available.
Although not precisely a relaxation app, I would argue that sleep is pretty relaxing (when you sleep) and pretty un-relaxing when you are lying in bed staring at the clock. The CBT-i Coach is a cognitive behavioral therapy app made by the Veterans Administration that helps target sleep-interrupting thoughts and behaviors. This is a structured program that teaches sleep-improvement strategies to alleviate insomnia.
6. Fitness Fun
Exercises Delivered to You
Try out Orange Theory without paying the dues. They have launched Orange Theory At Home to help burn off the excess energy caused by sitting at a desk teleconferencing all day.
Currently, Peloton has a free trial offering a variety of classes, including strength training, meditation, and stretching. No bike required!
This selection of free online yoga classes will be there after the pandemic passes. They have an extensive listing of videos with enough variation that everyone, except the guy pictured below, should be able to find an appropriate level class.
Get Outside
Dr. Nerissa Bauer, a behavioral pediatrician, and child advocate, encourages us to get outside for a change in scenery as long as we can do it safely and continue to practice social distancing.
Sometimes a change of scenery helps, especially if everyone is going stir crazy. So get those shoes on, sunscreen and sunglasses and get outside. Bring out your portable chairs and arrange on the driveway or porch. Listen to the birds chirping. Get out for a walk with your dog. Go solo while listening to your favorite podcast or music. Get out for a hike (check local listings to see if places are still open) but ALWAYS practice social distancing.
7. How to Stay Positive During Quarantine
Remember, self-care is not selfish but an essential way to sustain one's mental health while we are immersed in a world filled with immense worries about COVID-19. The ripple effects will be felt for years to come, so continuing to build resiliency is critical. Life as we know it has changed with people experiencing diminished financial stability, unthinkable tragedies, and healthcare workers being sent to the front lines without proper protective equipment. However, this pandemic will pass, and life will resume, albeit differently for some.
I encourage you to read this Slate article about "people who lived through other major viral outbreaks—from SARS to Ebola to the 1918 flu pandemic—on what it felt like when life started returning to normal." It's a wonderful way to visualize the "other side," our life after this pandemic.
In the meantime, while we wait for a vaccine and cure, take time away from stress to have fun. Invest in your future by strengthening the other parts of your life unrelated to the virus.
Share with us what you tried from the list and how it went. Did you learn something new? Let us know what it is! Tell us about other enjoyable diversions you've found so we can all benefit. The more options, the better!
A version of this article first appeared here.