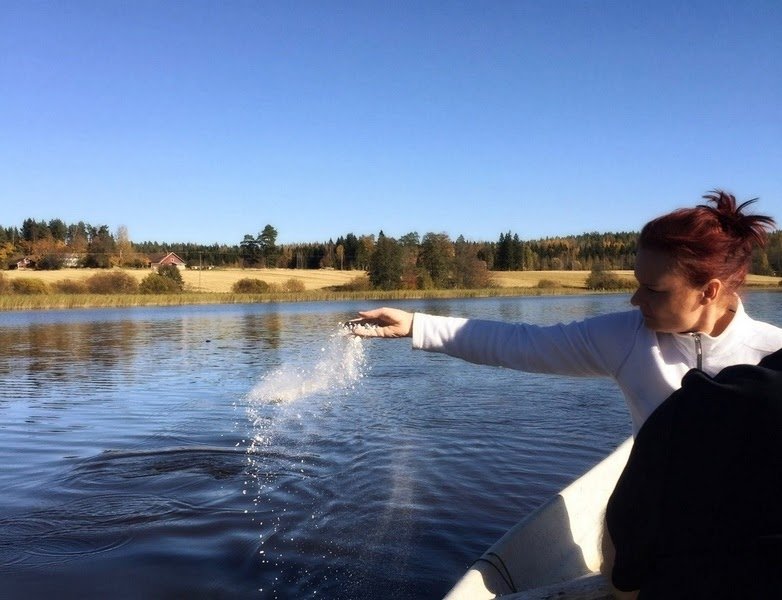 Have you lost a friend or family member in the recent past, and their wish was to be cremated?
Maybe you or your spouse are planning funeral arrangements through your life insurance provider, and are looking into getting cremated? Perhaps your parents are getting older or are in poor health, and you are beginning to look into different possibilities involving their funeral arrangements? If this sounds familiar, then check out some of the facts below to learn a few things. This article will discuss a few of the important facts that you need to know about cremation. If you have never learned about cremation or considered it, then you might be surprised at a few of the benefits that it can have for your or your family member's funeral arrangements.
Burial
Many people are hesitant to get their family members cremated after death because they want their relatives to be buried on an existing family plot with the rest of their kin. What a lot of people do not realize is that you can actually still be buried on a plot after being cremated. Some cemeteries allow cremation urns to be buried on top of existing full burials, so you can actually end up getting more value out of your cemetery plot. This will allow you to save money by avoiding paying fees for a cremation vault, or second plot of land. If your family already owns a piece of land in a cemetery, be sure to check with the management team in order to see what options you have regarding burials after cremation.
Cost
Something that a lot of people fail to think about when someone in their family dies is the overall cost of things like a full burial, funeral, cremation, or grave marker. Losing a family member can end up costing you tens of thousands of dollars if you do not have the proper life insurance policy in place, so you should look into that as soon as possible. One of the most expensive things you can do when a family member dies is the cost to have a full burial. This will include the price of things such as opening and closing fees, labor, casket, and in some cases a pallbearer. Cremation can sometimes provide you with a much cheaper alternative to a full burial, while still providing you with the closure and memorialization of a conventional burial.
Urn
During the cremation process, the body of your family member or friend is burned at an incredibly high temperature until only fine ash remains. This ash is usually collected by the crematorium operator and placed into some kind of vessel. Many families choose to purchase a decorative vase to put these ashes in, similarly to how people purchase decorative caskets. If you have never looked into the process of buying an urn, then you should consult with experts online to see the different types of options that are available. There are a wide variety of different materials, designs, and price points available when picking out an urn, so make sure you explore your options before making a decision.
Availability
Depending on the area you live in, it might be quite hard to find an affordable burial plot for your family member. Since there are constantly new cremation vaults being developed, it can make things much easier and more cost-effective to go with the option of cremation. Some plots in cemeteries even allow for multiple cremation urns to be buried, versus only 1 or 2 full burials.
Timeline
After losing a friend or family member you can sometimes run into some timeline issues when trying to make funeral arrangements that a large portion of your friends and family will be able to attend. If you are planning on having a full burial, then this timeline usually has to be condensed in order to accommodate for limited storage space. If you get your relative cremated, then you can hold on to their remains while you find the best time to have a proper funeral.
After browsing a few of the different points mentioned in this article, the hope is that you have come away with a more clear understanding of some important facts that you need to know about cremation. Getting cremated has been common in many different cultures for years, and people have been seeking out this option more and more as full burial plots increase in price. Use this guide as a means to get some practical information on the process of cremation as a whole. If you still have lingering questions about this funeral practice, then be sure to do some additional research independently online to see if cremation is something you want to consider.