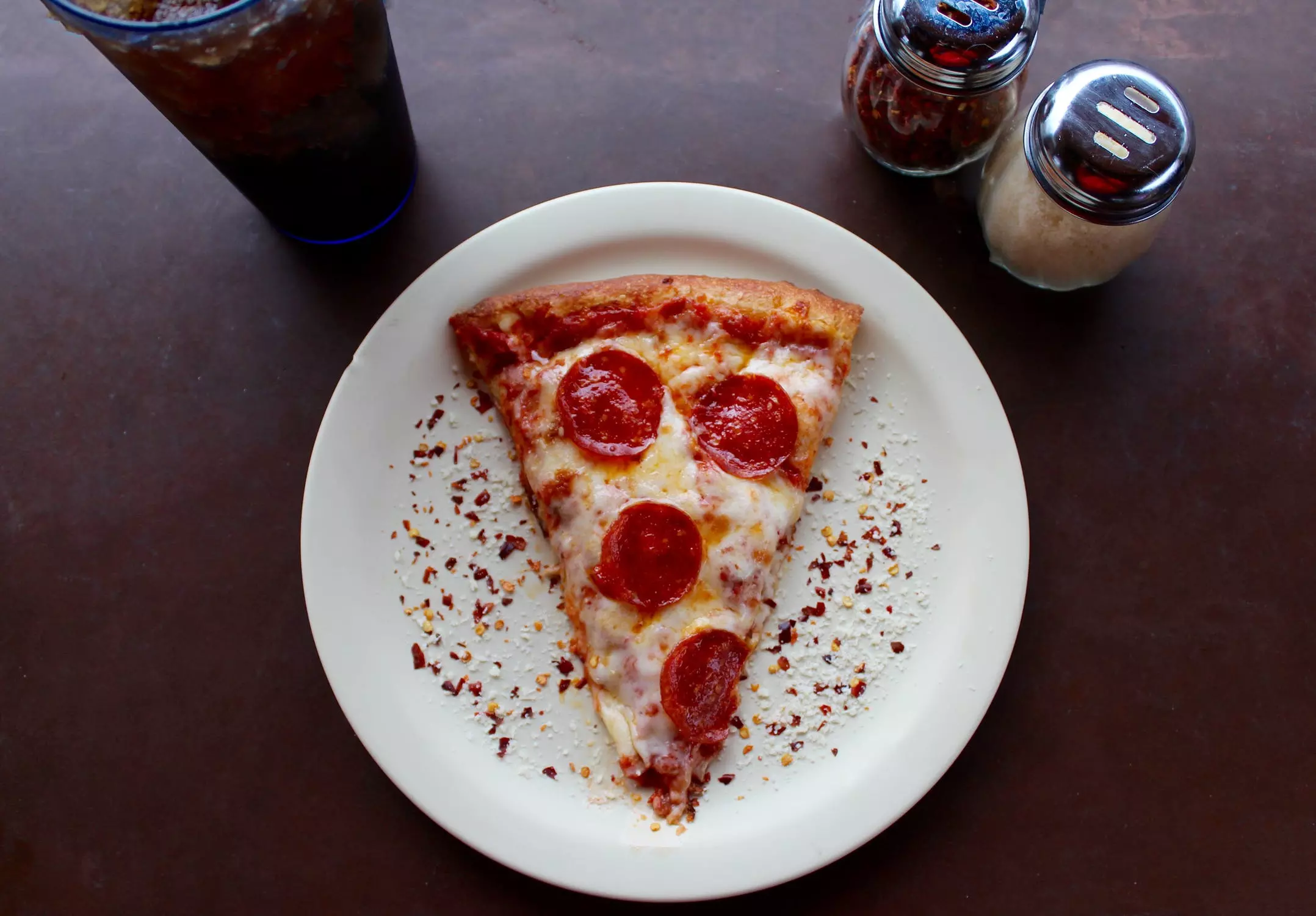 "Portnoy only gave DiGiorno's Pizza a 2.8 out of 10," Zach, my youngest at 22, exclaimed with disgust as we sipped beer and smoked an AVO Maduro on the back porch. "They got robbed."
"DiGiornos is fire. F.cking love DiGiornos," Max, my oldest, chimed in. "I agree, he only ranked it one spot above Hot Pockets, for God's sake. It's way better than that. Way better."
"You only like it because Dad used to wake us up at 3 a.m. to have a slice," my middle kid, Eli, replied. They all laughed. "But in my pre-kosher days, that was the fire for sure." We all started chuckling as those memories flooded in. Blistering-hot frozen 3 a.m. pizza, bought from the gas station on my way home from work.
COVID-19 has allowed all of us a lot of time to take stock of our memories, a chance to reflect. In this case, it was how often I woke my kids up . . . on a school night to have a slice of pizza. Yeah, I was that dad that teachers hated.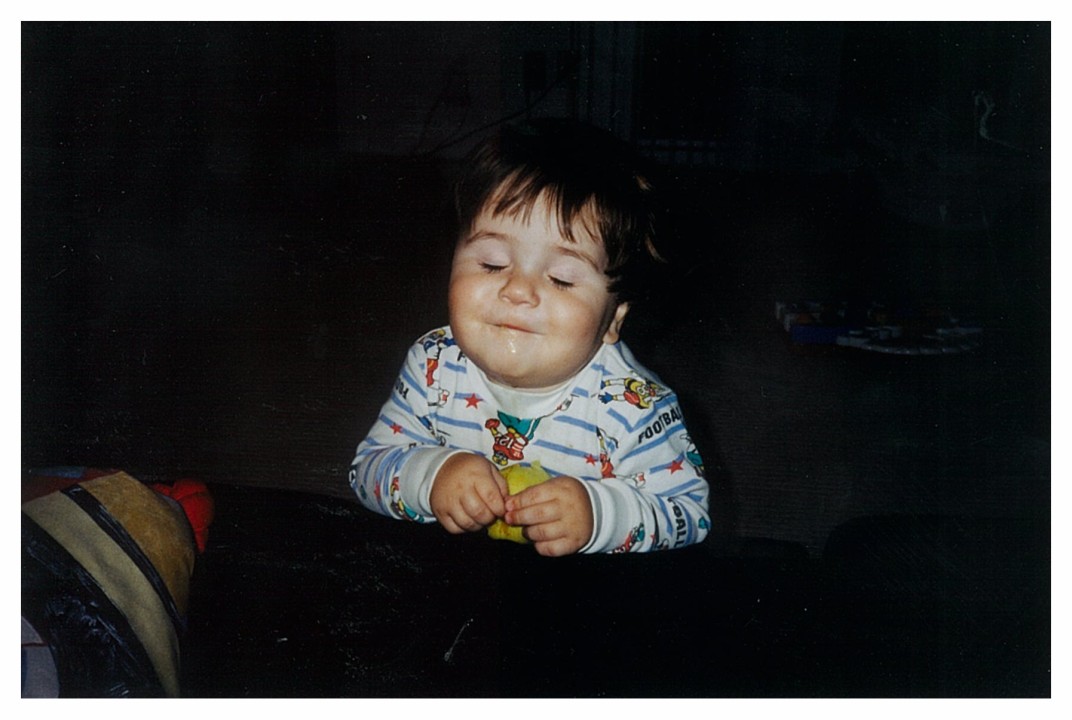 Photo by Sheryl Profeta


I may not have been the ideal parent when it came to monitoring my kids' schoolwork or their academic progress, or their occasional weed or alcohol transgressions in high school, but I got this right. Sometimes you need to wake your kid up for a slice of pie. I have no doubt that after I'm gone they will tell their own kids about that, and I'll take that any day over an A in social studies.
We get a little way too regimented at times, following the lines from point A to B, naptime at 2, playdate on Thursday, in bed by 9, teeth brushed, bed made, hair combed, all the veggies eaten. As an ER doc, I am so well aware that life is just not that linear—if anything COVID-19 has taught us that. Instead it's a saw-tooth growth chart of ups and downs and our goal is to trend up more than down. Love, I believe, has the greatest chance of moving that line north.
So if I got off shift at 1 a.m. or 3 a.m. and hadn't seen my kids all day, I'd invoke executive parental privilege over grammar school legislators. I'd grab a pizza on the way home, toss it in the oven, change out of my scrubs, and sneak up to one of their rooms, gently shake them awake, and whisper so as not to wake the others, "Hey, you want a slice of pizza?" The kid I chose that night would immediately climb out of bed in their one-piece Power Ranger or Batman jammies, rub their eyes, and come downstairs, and with plate and slice in hand, we'd cuddle on the couch, watch a bit of TV. They'd fall asleep after a few bites but it didn't matter—might have even cost them a few scolding points for inattentiveness on their report cards . . . but who cares. I doubt the words, "I wish I had never woken my kid up for a slice of pizza" have ever been uttered.
So as I watched from afar the young surgeon in the doctors lounge, looking beaten and worn down from being on call. His hair disheveled and that "I've been up for thirty-six hours" kind of look to him. I thought about years gone by.
He held a cell phone up in front of him, searching the air for the best reception as he was smiling, swaying his head, perhaps positioning his face so as best to be seen on the camera.
"Daddy works in a hospital, that's right." He laughed a bit with that inflection in your voice reserved only for your child.
"You working, at da hospital, Daddy . . . are there . . . are there, are you taking care of da sick people . . .?" came the distinctive Skyped-in sound of a little girl three or four perhaps. He chuckled and his grin widened. He moved his head around some more. "Are you coming home, Daddy . . . Daddy, are you coming home? I miss you. Can we, can we read?"
"I'm on my way, I'll tuck you in if I can." He moved forward some more trying to climb through the lens to hug her. I still feel that way even though mine are now grown.
"Okay, bye Daddy, I love you."
"Love you too."
And as I filled my coffee cup and left the room, I thought to myself, I should have told him to pick up a frozen pizza on the way home.
Dr. Louis M. Profeta is an emergency physician practicing in Indianapolis and a member of the Indianapolis Forensic Services Board. He is a national award-winning writer, public speaker and one of LinkedIn's Top Voices and the author of the critically acclaimed book, The Patient in Room Nine Says He's God. Feedback at louermd@att.net is welcomed. For other publications and for speaking dates, go to louisprofeta.com. For college speaking inquiries, contact bookings@greekuniversity.org.