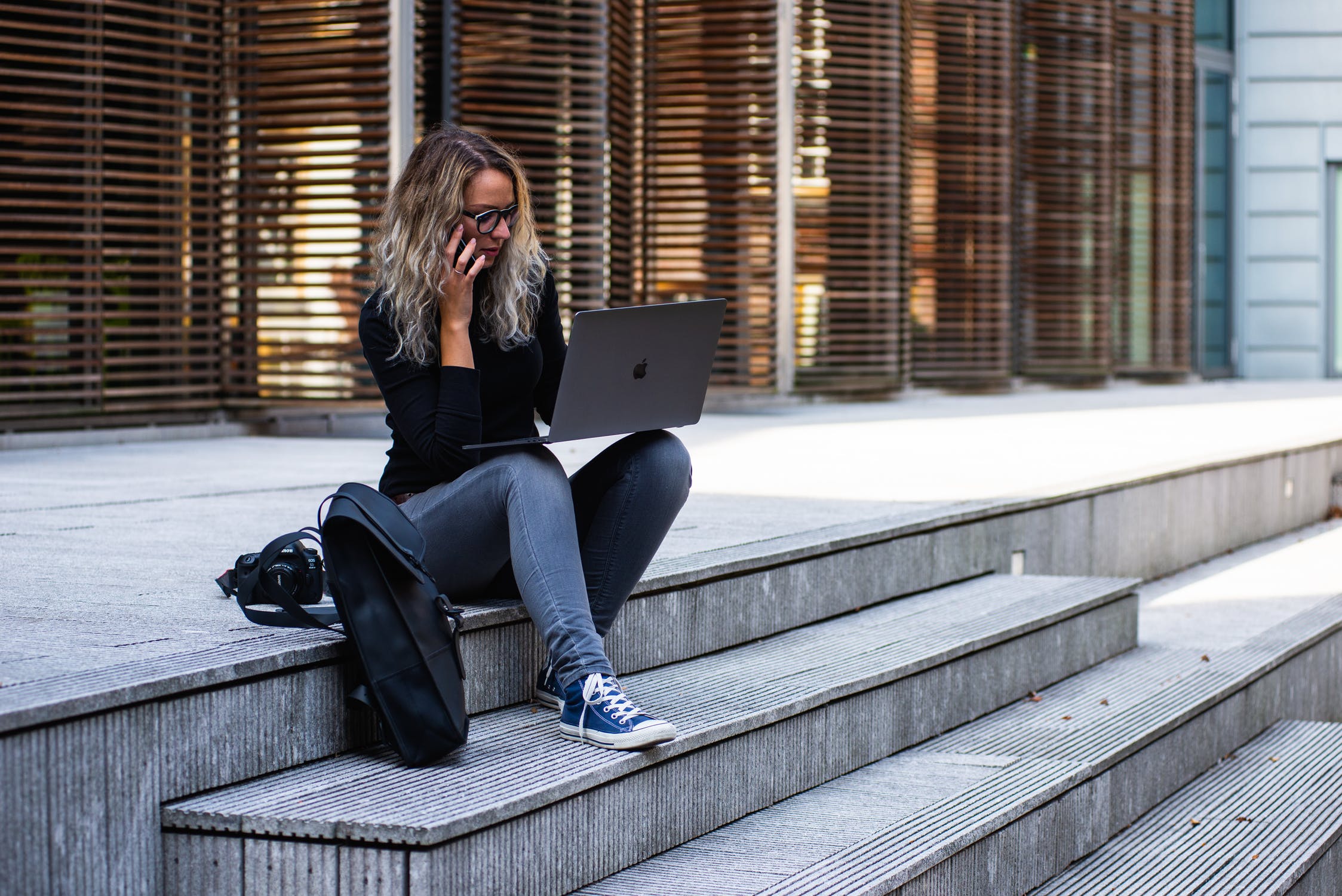 Many believe that millennials are different. Frankly, I think generational stereotyping is stupid. Here is the boomer's guide to teaching them.
For example, when doctors sign up to work for the Man, they stick with the man. In January 2018, 70% of workers between the ages of 22 and 37, commonly known as the millennial generation, had worked for their current employer for 13 months or more, according to an analysis of federal data by the Pew Research Center. By comparison, that number was 69% for workers who were in the same age group in 2002 and are known as Generation X.
Consider the formative experiences of adults 30 and younger. It will give you a better understanding of the doctor persona 2025.
They are also in the caregiver sandwich generation. A large, national survey conducted by the CDC in 44 states, D.C., and Puerto Rico finds that more than 20% of Americans are unpaid caregivers. Here's more:
Overall trends: Between 2015-2017, nearly 21% of people who responded to a phone survey on health risks were classified as unpaid caregivers. An additional 17% said they expected to become caregivers in the two years following the survey.
Demographics: Nearly 60% of caregivers were women, and nearly 45% of caregivers were aged 45 and younger.
Millennials in medicine are now between their third or fourth year of medical school (about 24 years old) or their 9 or 10th year of practice (about 39 or 40 years old), assuming they decided to do a residency at all. However, as the economy has changed along with most generational attitudes, many medical millennial mindsets are different. They are pursuing side gigs, creating sidekicks and getting side tracked from clinical careers. They are the young and restless compared to the desperados and the old and grumpy docs.
Also, FIRE (financial independence, early retirement) has caught on fire. According to the 2016 U.S. Census, 30 percent of physicians are 60 or older, up from 26 percent in 2010 and, while many elect to retire at the traditional time, more and more older Americans, including doctors, are electing to continuing working, albeit with some changes, as long as they are healthy and happy enough to do so.
If all this just much too confusing, then maybe you need to hire a generational consultant to help you.
For the past few years, the media has been highlighting what many of us have been seeing-medical students and residents are dropping out of clinical medicine to pursue non-clinical careers. How many is unclear.To many, particularly the medical education establishment, this is disturbing. To others, it is exciting. To most with craniorectal inversion syndrome, it is a passing fad that is but a small blip on the screen that can be ignored.
The drivers of the phenomenon are many:
Student debt burden and the long education and training requirements.
A toxic education culture.
Decreasing attractiveness of practicing clinical medicine.
Decreasing compensation given the long work hour requirements.
High burnout rates.
More and more alternative non-clinical career opportunities that enable doctors to leverage their talents.
Lack of faculty support and flexibility in medical school education programs for students interested in physician entrepreneurship and non-clinical careers.
The rise of digital health and sick care startups.
The demand for physician input early in the all phases of new product development.
Constantly evolving new jobs in industry.
The rise of the clinical medical management establishment creating physician administrators.
Care delivery substitutes, such as nurse practitioners and physician assistants and new business models that are increasingly disinter-mediating doctors.
Generational attitudes about work, work-life balance and meaning.
The solutions, I believe, are basically three-fold- 1)re-engineer clinical medicine to make it more attractive to practice, 2) offer non-clinical career tracks to those who want to add value through the deployment of innovation in ways other than seeing patients face to face for their entire professional career, and 3) enable medical practitioners an easier pathway to supplement clinical medicine with side gigs.
Here is how to find your spot in the medical side gig economy. But, what do you need to learn? For a start:
How to build your personal brand.
What you need to know about consulting and advisory agreements.
What knowledge, skills, attitudes and competencies you will need.
Whether you have an entrepreneurship mindset.
When to pull the plug and learn from your mistakes.
How to find mentors, coaches and sponsors.
How to build your networks.
Where to find resources.
Getting experience.
How to find peer to peer support and non-clinical career guidance.
How to be a medical startup chief medical officer.
Should you really join that board of directors.
How to be successful despite your MD/MBA.
How to sell yourself.
How to deal with your entrepreneurial psychopathies.
How to become data literate.
What to do to improve your emotional intelligence, collaboration and creative problem solving.
How to learn medical practice entrepreneurship.
You might already be lonely, burned out and depressed. One solution is to take control, find another path and restore the joy of medicine by doing things other than taking care of 20 patients a day for the rest of, what is likely to be, an abbreviated clinical career until you've paid off your debts and find financial freedom to retire early.
Arlen Meyers, MD, MBA is the President and CEO of the Society of Physician Entrepreneurs on Twitter@SoPEOfficial and Facebook.