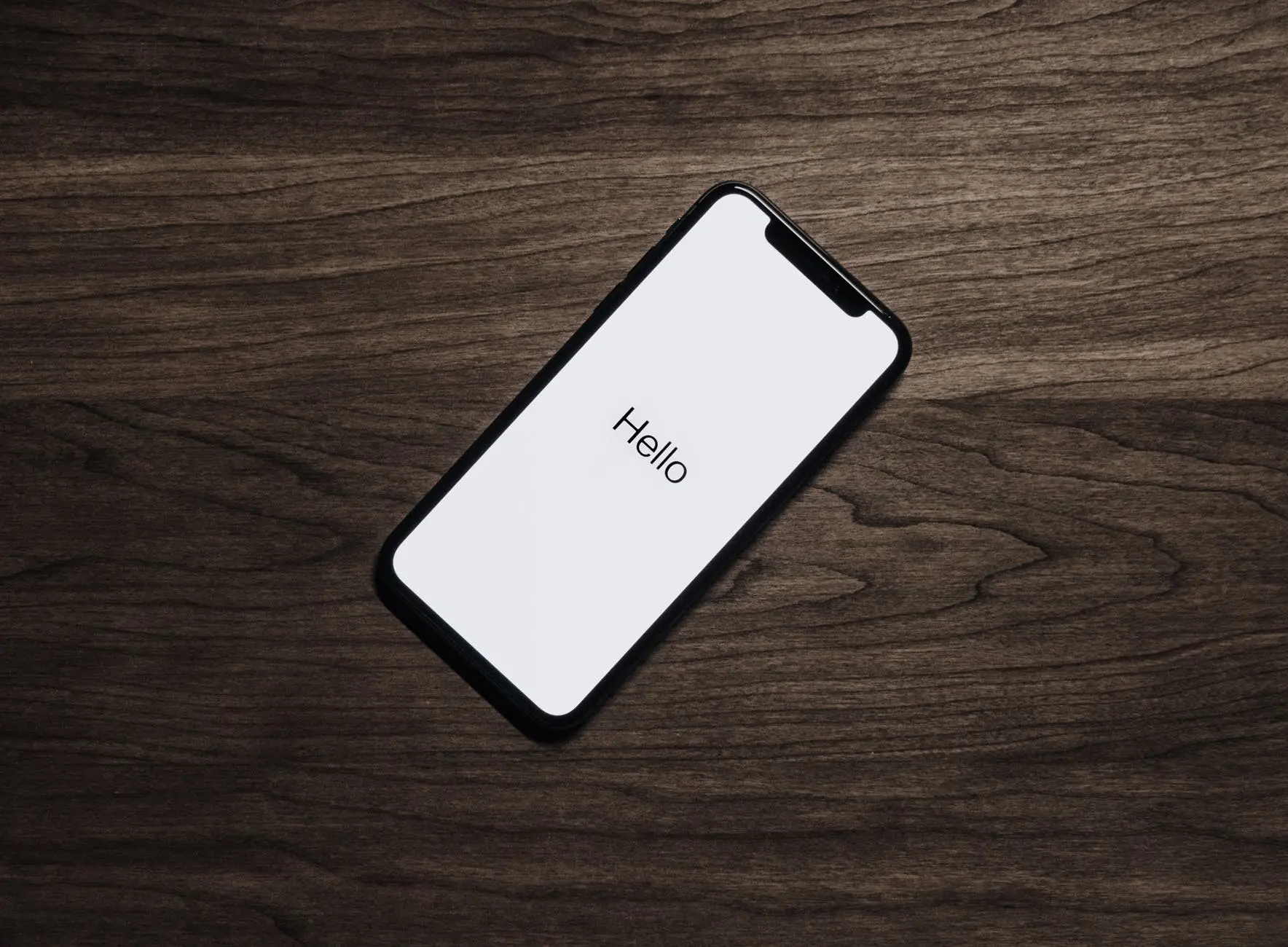 Recently, I participated in a workshop at the National Academy of Sciences, Institute of Medicine, titled "Examining the Impact of Real-World Evidence on Medical Product Development."
The many attendees came from the biomedical, clinical research and public health communities, representing both government and business. They were sharing strategies surrounding the challenges of current mobile product development and examining specifically some of the hurdles related to their implementation.
A decade ago, I wrote an article that examined strategies for and the challenges of implementing mobile devices and shared services in healthcare. At the time, it seemed to be on cutting edge, and the future of quality, individualized healthcare seemed imminent.
As I listened to the panel, it was striking how little progress we have actually made over the past 10 years and how long it has and still is taking the healthcare field as a whole (with modest exceptions) to embrace a wireless infrastructure and products that can better the lives of patients. This year's workshop can, I think, be followed by targeting certain planning and development IT solutions for today's and future needs.
With that in mind, if we don't make changes, it will be the same workshop offered 10 years into the future. It is time we stepped up and realized capabilities of the potential of mobile technology to improve healthcare in real time for real patients in the real world. The question, of course, is how and the answer is far from simple.
Where are We Now
Start with this reality: we have the technology to implement wireless mobile medical products for Anywhere-Anytime, real time personal health decision support leading to better health choices, illness prevention plus with quality data-as-a service interoperability. We can create interoperable systems across our nation through telecommunications environments that work ubiquitously, delivering health learning, clinically meaningful, engaging personal and cultural situational awareness. This isn't the fantasy of technology gurus. Practically, shared services must be established across the healthcare delivery continuum that will make use of mobile consumer products, based on human-centered-design.
For example, a report by KPMG points out, "When consumer products' companies recognized that e-commerce and mobile computing was enabling a new level of consumer focus, they began using shared services to achieve better coordination with their marketing channel, customer services, and supply chain."
What is standing between these developments and implementation?
The Obstacles
There are many obstacles. There is the overall antipathy to change. There are concerns about the role healthcare professionals can and will play in a changed healthcare environment, including that technology will overtake and perhaps eliminate the need for live human beings. There is concern that mobile devices will soon be replaced by other advances and that artificial intelligence will render mobile devices obsolete, as we'll all have our own health robot to stay with us or be chipped into us. There are concerns, too, about the actual technology and whether it can accomplish what it promises.
Perhaps. But, I suspect that the real hurdles to implementation are housed in our failure to address two critical issues that are actually precursors to implementation: cybersecurity and data privacy. If we can get these two critical pieces in place – robustly -- then we can contemplate enabling broad scale adoption of emerging capabilities.
Given that these devices will be developed and distributed, at least in part, through businesses with the Internet of Things, we need to establish suitable business rules to govern implementation. And we need an architecture for reflecting on issues now and in the future that impact the protection of patients and their personal data. Talk is cheap when it comes to healthcare privacy and avoiding leaks, attacks and unneeded and unrequested dissemination.
To this end, this piece first identifies the devices now in existence and likely to be created in the relative near term and explores their capacities. Then, with these examples firmly in mind, we turn to issues of security and privacy for the data generated. Then, and only then, will we reflect on implementation and some key new strategies for insuring that we are actually moving the ball forward to enable these devices to be deployed systematically and systemically. As the saying goes, the ball is in our court. Let's see what we can do with it that will facilitate progress forward; being stuck in the same or a similar place for a decade is not a vision we can embrace. For the sake of our patients and their well-being, it is time to enable implementation of interoperable mobile devices. We can't afford to wait and the irony of the immobility of mobile devices cannot escape us.
Some Advanced Medical Product Developments
This non-exclusive list identifies some of the newest developments of mobile technologies, focusing on how many of these advances are "mobile" in unexpected ways. We often define mobile as "what's in our hands" but that definition leaves out many ways mobile technologies are transmitted and deployed. A broader understanding of "mobile" also highlights the hurdles to implementation and the ways in which issues of security and privacy are presented.
Virtual Reality Surgery: Surgeons have streamed live complex operations with patients using 360 degree cameras and specialized lenses around an OR theatre, viewable through a Virtual Reality (VR) in an OR app, headsets, smartphones plus online streaming. The VR and Augmented Reality approaches promise to be contribute meaningfully to the integration of biomedical sciences, surgical training, evidence based knowledge and medical product development. Ask: Who gets to see this surgery, where is it stored and did the patient consent?
3-D Brain Mapping: Created by the European Commission five years ago, the Human Brain Project is conducting advanced brain research that lays out information and organizes and disseminates data describing the brain and its diseases. By mapping areas of the brain previously unavailable for viewing, physicians can compare new information with other patient data delivered from mobile medical products with, for example, imaging integration that will help solve diseases from genomics to mental and behavioral health conditions. Ask: Who gets to see the transmitted images and do all the involved patients know their brain imagery is being used by others?
Digital Human Embryology: Medical scientists are successfully visualizing human embryonic development and creating a better understanding of normal growth organ development and discovery of congenital defects. Researchers at the Academic Medical Centre in the Netherlands created interactive modeling software that enables the study the early stages of human development from conception to two months, a period in which we have a shortage of actual specimens. Ask: will the possible sharing of these images through live streaming or later video available on a mobile device occur with the knowledge of the patients (mother and her embryo) and will the images be stored so that future genetic and non-genetic anomalies can be identified and perhaps even addressed or reversed in utero?
Medical Products, Systems Interoperability and Aviation Systems Disease Surveillance: Communicable diseases, such as the recent Ebola epidemic, have resulted in many deaths and highlight the potential economic cost of disruptions to air travel and the U.S. and global economies. The U.S. General Accountability Office (GAO) in 2015 was asked to review the preparedness of the U.S. aviation system to respond to communicable diseases. This report examined the extent to which selected U.S. airports and airlines have plans for responding to communicable disease and the challenges that U.S. airports and airlines have faced when actually responding to threats. Ask: Could the CDC use blockchain with wireless medical product technologies (including applications and devices delivering analytics from disease data repositories) to identify people with diseases entering the country through commercial flights? What happens if a person is misidentified?
Wearable e-textile Systems: Personal health mobility is advancing through combining system solutions into functional clothes with integrated textile sensors. This is the ecosphere of functional clothes and integrated electronics and on-body processing. Examples for health IT e-textile include a bioimpedance vest, which measures water accumulation in the lungs to indicate heart conditions; development of a washable stocking to measure and monitor changes in leg volume with patients suffering from edema (fluid accumulation or swelling) in the lower limbs; and remote monitoring of clinical-grade sensors woven into a smart shirt for precise electrocardiography (ECG) cardiac monitoring with lung function and activity monitoring. Ask: Who will read the data that the clothing produces and where will it be stored? Can the wearer alone get signals that enable that person to choose whether to seek medical intervention?
Advancing U.S. Government Mobile Services: The U.S. Government is moving forward with strategic mobile initiatives. Overall, across the US government, there exist approximately 1.5 million mobile devices in service costing over $1 billion annually for service alone. For example, the e-ICU is leading telemedicine, something the VA has deployed for over 20 years. Patients in some leading delivery systems can expect Smart ICUs that can integrate independent device components and other medical information systems, remote wireless sources, store large data sets, and provide predictive data analytics to the ICU clinical care team. A recent and impactful report, "Navigating the Future of Mobile Services," was released, paving a pathway forward for reflecting on security and privacy. Ask: How do we insure applications are safe and data are protected, whether patient data or highly secret information about defense strategies?
Ubiquity of Wireless Mobile Services
Start with this reality: the American population carries wireless devices now that connect people to the Internet of Things. Simultaneously, the Federal Agencies are continually seeking new, cost-effective ways to bring government to the people rather than making people come to "fixed" government offices during "normal business hours." Whether this involves using mobile kiosks in shopping centers or setting up additional government portals, platforms and app stores for citizens to use on the Internet, wireless mobile communications are playing a key role in providing improved services to citizens across the country. So far so good.
The scope of wireless and/or mobile computing is expanding daily. It is no longer enough to just know about available mobile devices and applications to upgrade an organization's wireless strategy. One must now be aware of the wireless architecture, wireless standards, special security needs for wireless devices, the growing range of application choices, and the unique infrastructure, support and maintenance requirements needed for wireless systems and for users of mobile devices. This is where both the gaps and complexities rest.
As seen in the descriptions of innovations, healthcare professionals are seeing the benefits that wireless mobile products offer. Beyond providing clinical decision support through time-sensitive diagnostic tests, wireless technology applied to handheld devices can strengthen care continuity when patients receive care from alternative or remote sites and from teams of providers. But, as with government deployment of these technologies is the absence of agreement on how to address issues of privacy and security.
While not identical, just ponder the recent uses of data from Facebook and reflect on whether the growth of mobile devices presents similar problems and begs for us to answer whether the risks are hypothetical or in the future or have their been breaches of privacy and security already – of which consumers are totally unaware.
One critical issue, in the content of privacy and security, is interoperability. If the existing devices can, with new technologies be made interoperable, then the privacy and security concerns grow exponentially. And, we lack standards for how these interfaces do and will work, exacerbating efforts to improve security and privacy. Consider the consistency of recommendations for product safety – say for toasters or air conditioners or cars. We lack these types of standards (forgetting for a moment who is in charge of overseeing them) within the federal government.
Next Steps
Interestingly, there is already a mandate in place for guidelines for interoperability but sadly, few know about this legislation called the 21st Century Cures Act (signed into law in 2016 and effective January 1, 2018), and even fewer have seen effective implementation despite the law's very explicit requirements. Specifically, the law requires, among other things, "… published application programming interfaces (APIs), with respect to health information within such records, for search and indexing, semantic harmonization and vocabulary translation, and user interface applications" and "… such mechanisms as application programming interfaces without the requirement for vendor-specific interfaces." For real. Ask yourselves: Have you seen any of this in operation at your physicians' offices? Hospitals? Even if these protections are in place everywhere there are electronic health records, where exactly would we find them? They are not part of the any paperwork delivered to patients, to the best of my knowledge and based on my own personal experiences of late with physicians and hospitals.
One added and technologically advanced effort for interoperability in the healthcare context, albeit voluntary unlike the legislation just described, is Fast Healthcare Interoperability Resources (FHIR), an emerging API-based framework for managing the transfer of health data across a wide range of endpoints including mobile apps, cloud services, and different EHR platforms. If one is unaware of this voluntary effort, no worries; it has not received yet the widest attention and many healthcare providers remain unfamiliar with its remarkable existing and future capacities.
So, that leaves us with the need to ramp up – in terms of visibility and implementation – privacy and security efforts – understanding the risks that arise in their absence and the benefits from their implementation.