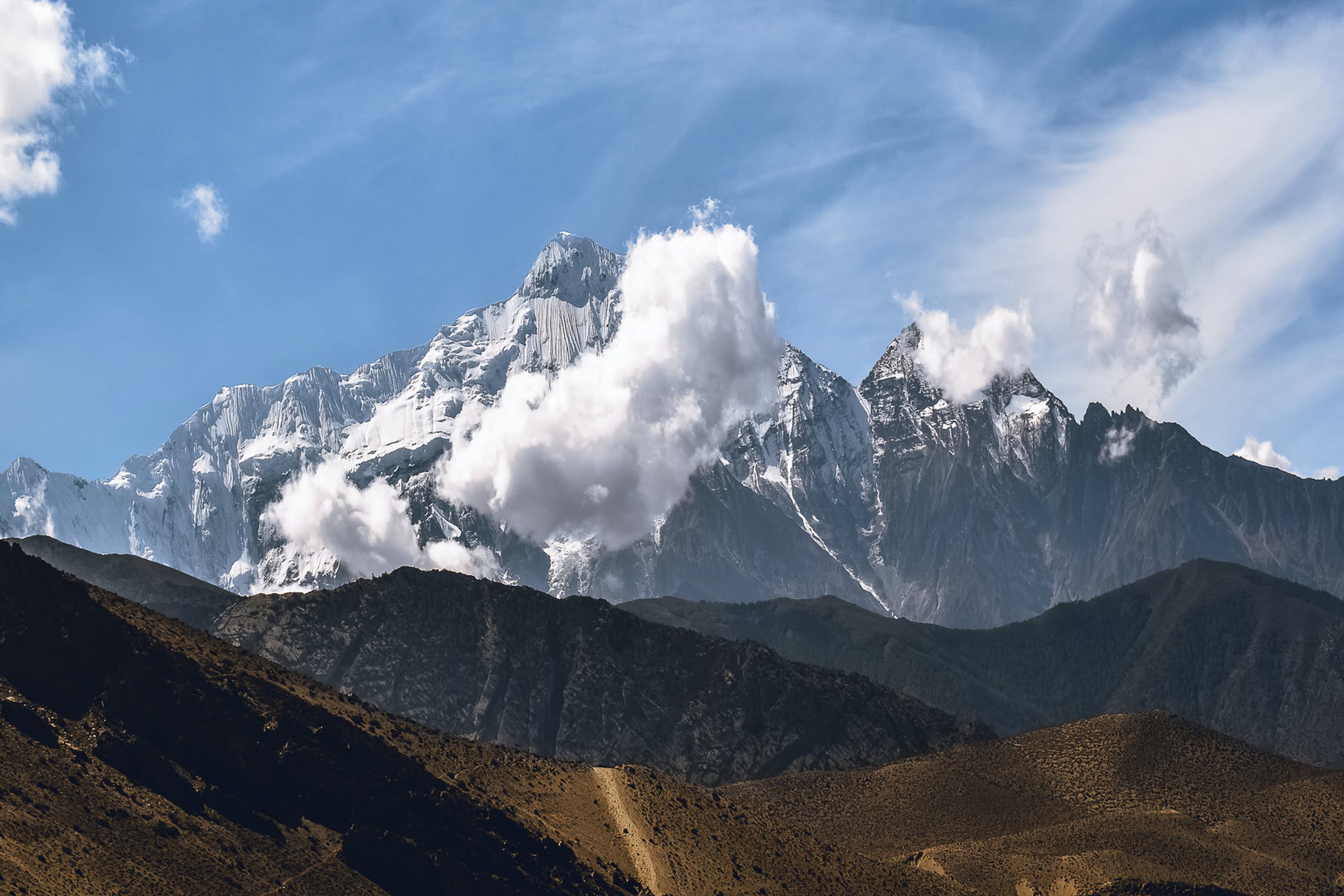 Mount Everest, the world's highest mountain, is 34 inches (0.86m) higher than it used to be.
China and Nepal have jointly agreed on the new height.
Officials at Nepal's foreign ministry and department of survey claimed that surveyors from China and Nepal had co-ordinated to agree on the new height.
Nepal and China sent teams to climb the mountain using GPS and also trigonometry to make the final calculations.
The Nepalese surveyors went up to the summit in 2019. Meanwhile, the Chinese surveyors went up in May 2020, becoming the only team to reach the top this year, after Nepal suspended all expeditions during the Covid-19 pandemic and China banned foreign travellers.
The world's highest peak, Everest, is named after George Everest, the colonial-era British surveyor, who never actually saw it.
Until recently, both countries disagreed over whether to add the snow cap on top.
China's previous official measurement of 8,844.43m had put the Mount Everest nearly four metres lower than Nepal's.
Nepal and China had disagrements regarding the height of Mount Everest. Chinese officials previously stated that Mount Everest should be measured to its rock height, whereas Nepalese officials argued that the snow on top of the summit should also be included.
The new height is now officialy 8,848.86m.
Earth's highest point stands on the border between China and Nepal. Hickers climb the mountain from both sides.
Geologists have argued that a major earthquake in 2015 may have altered Mount Everest's height.
The 7.8 magnitude earthquake wrecked the lives of around 9,000 people in Nepal. It also caused an avalanche, which destroyed parts of the base camp at the mountain. At least eighteen climbers were killed.
The Everest mountain could have grown because it's near two continental plates, which push against each other, sending the mountain up a tiny bit each year.