The NASA Perseverance rover landed on Mars nearly seven months after its takeoff.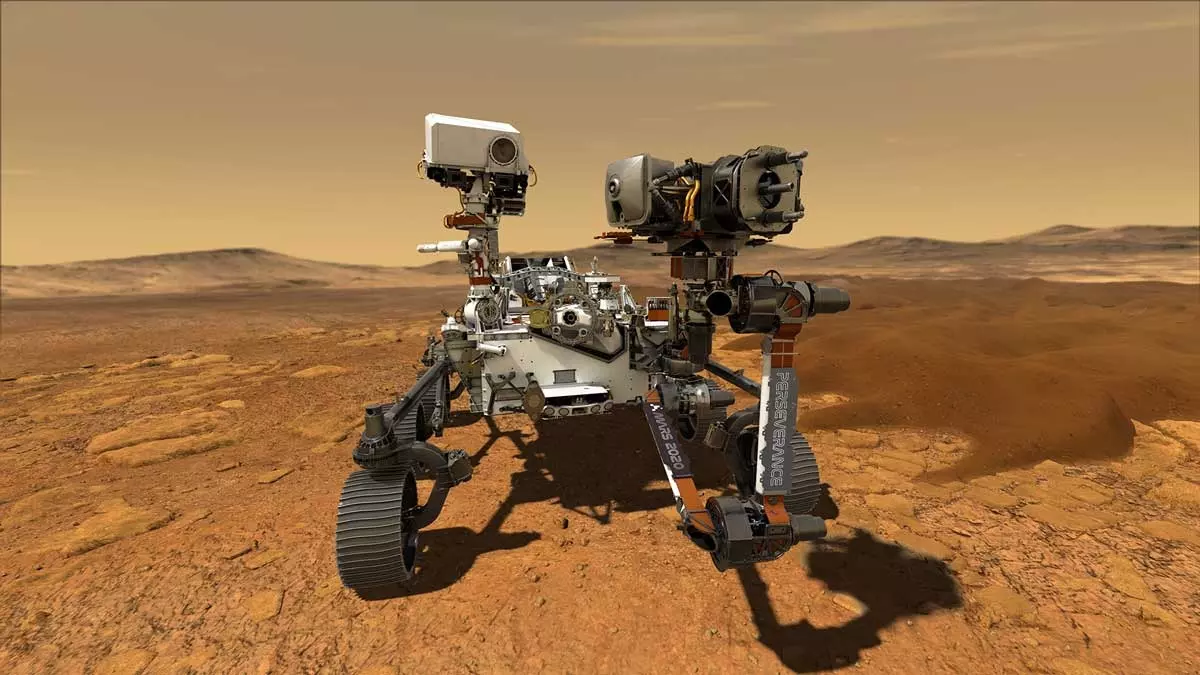 Perseverance is the 5th NASA rover to ever touch down on the Red Planet after Sojourner in 1997, twin rovers Spirit in 2004, Opportunity in the same year and Curiosity in 2012.
It's the most advanced rover that NASA has sent to another planet. It touched down on Mars this Thursday, after a 203-day journey crossing over 472 million kilometres.
The Mars 2020 mission was launched on July 30, 2020, from Cape Canaveral Space Force Station in Florida and landed February 18, 2021, on Mars. It's packed with groundbreaking technology developed by NASA.
The Perseverance rover mission marks an ambitious first step in the effort to collect and gather Mars samples and return them to Earth.
This landing is one of those pivotal moments in the history of global space exploration, NASA and the United States.
Perseverance will spend the next few years scouring for signs of ancient microbial life in a historic mission. The main aim will be to bring back samples from the Red Planet to Earth and prepare the way for potential future human visitors.
The Perseverance rover is equipped with 7 primary science instruments. It is the most cameras ever sent to Mars, and its exquisitely complex sample caching system. It's the first of its kind sent into space.

Perseverance will scour the Jezero region to find fossil remains of ancient microscopic Martian life. It will also take samples along the way.
Cheers erupted in mission control at NASA's Jet Propulsion Laboratory after it has touched down safely on Mars.
Engineers are analysing the data flowing back from the spacecraft.
Scientists and project engineers will now put the rover through its paces. They will test every subsystem, instrument and subroutine over the next two months.
They will then deploy the helicopter to the surface of Mars for the flight test phase. If it's successful, the Mars elicopter - Ingenuity - could add an aerial dimension to exploration of Mars in which such helicopters serve as a scouts or make deliveries for future astronauts away from their base.
Perseverance is the most advanced robotic geologist ever made.