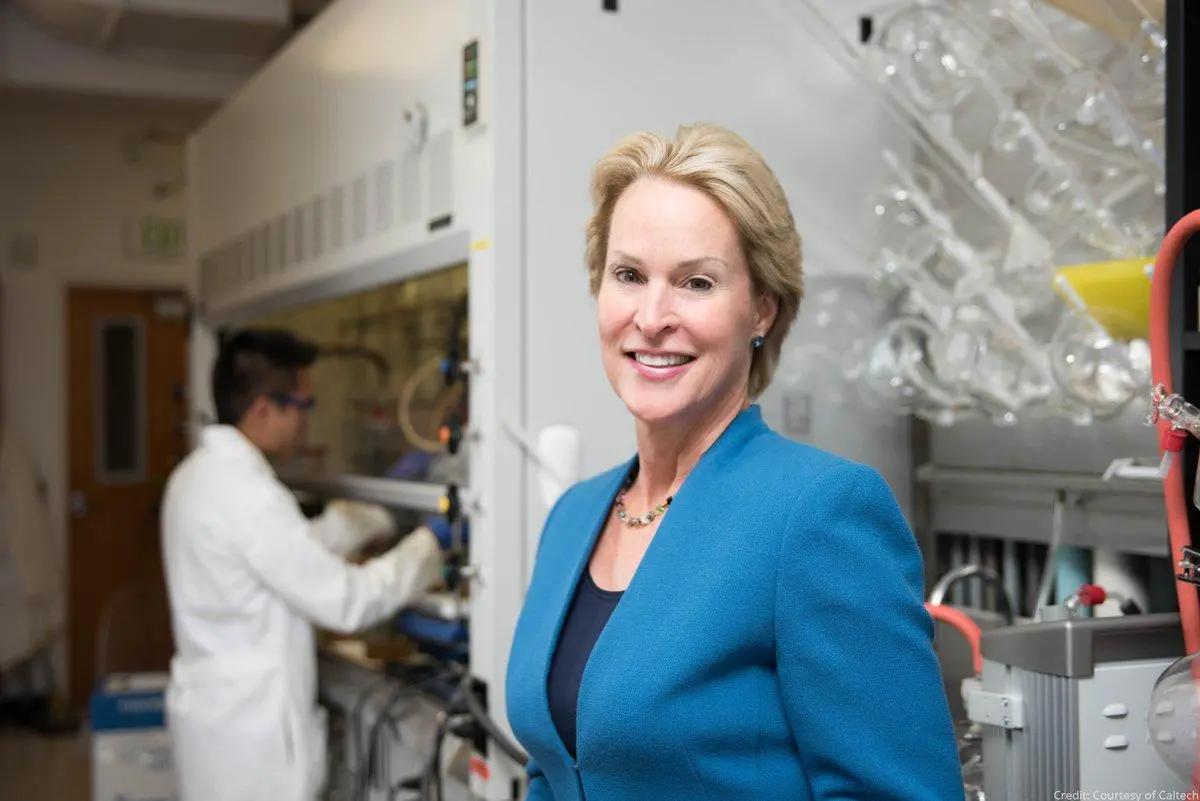 Directed evolution (DE) is the acceleration of natural evolution using an iterative laboratory processes at the molecular level. Directed evolution of enzymes and binding proteins was a concept that was theorized in by German biophysicist Manfred Eigen — a Nobel Prize in Chemistry laureate, who was awarded the prize in 1967 for his research on fast chemical reactions.
In Eigen theory, published in 1984, he predicted that an "evolutionary machine" would one day be able to produce optimized enzymes. Nearly a decade later, Eigen's theory became a reality through the innovative research of American Frances H. Arnold — the first woman to win the 2016 Millennium Technology Prize, and the first woman to win the Nobel Prize in Chemistry in 2018.
In 1993, Frances H. Arnold, a California Institute of Technology (Caltech) professor, chemical engineer, and prolific inventor, was the first person in the world to have successfully implemented the directed evolution of enzymes. Enzymes are biological catalysts that accelerate chemical reactions. Most enzymes are proteins, with the exception of ribozymes, an RNA molecule with enzymatic activity. For example, salivary amylase is the enzyme present in human saliva that aids in digestion by breaking down starches into simple sugars. In addition to digestion of food, enzymes catalyzes cell metabolism in the body. Commercially enzymes are used for a wide range of purposes, including medicine, food and beverage production, stain removal, meat tenderizer, and detergents.
The enzyme that Arnold used in her breakthrough research was a protein-digesting enzyme called subtilisin E. Through laboratory techniques, Arnold directed the evolution of subtilisin E to a variant that was active in highly denaturing environment that had high concentrations of a polar organic solvent, dimethylformamide (DMF). In other words, Arnold discovered a method to speed up and direct the mutations of subtilisin E so that it could withstand higher concentrations of DMF — this was a watershed discovery.
As a result of her innovative research, the Royal Swedish Academy of Sciences awarded Arnold the Nobel Prize for Chemistry 2018 (the other half of the prize was awarded to George P. Smith and Sir Gregory P. Winter for their work on phage display of peptides and antibodies).
Arnold's pioneering work opened an entirely new field that can be applied to solve real-world challenges in biotech, life sciences, chemical, consumer product goods, food, textiles, pharmaceutical and more industries. Frances H. Arnold has opened a world of possibilities through her scientific discovery, and it may help solve some of humanity's greatest challenges through applied science in the future.


Biology is very clever, and many solutions to important problems can be found by engineering it.
Frances Arnold
Copyright © 2018 Cami Rosso All rights reserved.
References
The Royal Swedish Academy of Sciences."Scientific Background on the Nobel Prize in Chemistry 2018 — Directed Evolution of Enzymes and Binding Proteins." 3 October 2018. Retrieved 11-1-2018 from https://old.nobelprize.org/che-sci.pdf?_ga=2.228216788.850160180.1538560699-1556534510.1538560699
Köste, Vera. "Interview with Frances H. Arnold — Design by Evolution." ChemViews. 05 December 2011. Retrieved 11-1-2018 from https://www.chemistryviews.org/details/ezine/1376211/Interview_with_Frances_H__Arnold__Design_by_Evolution.html
Golgowski, Nina. "Frances Arnold Becomes First American Woman to Win Nobel Prize in Chemistry." HuffPost. 10/3/2018.
Encyclopedia Britannica. "Manfred Eigen." Retrieved 11-1-2018 from https://www.britannica.com/biography/Manfred-Eigen
Sansom, Clare."When is an enzyme not a protein?" Chemistry World. 29 February 2016.