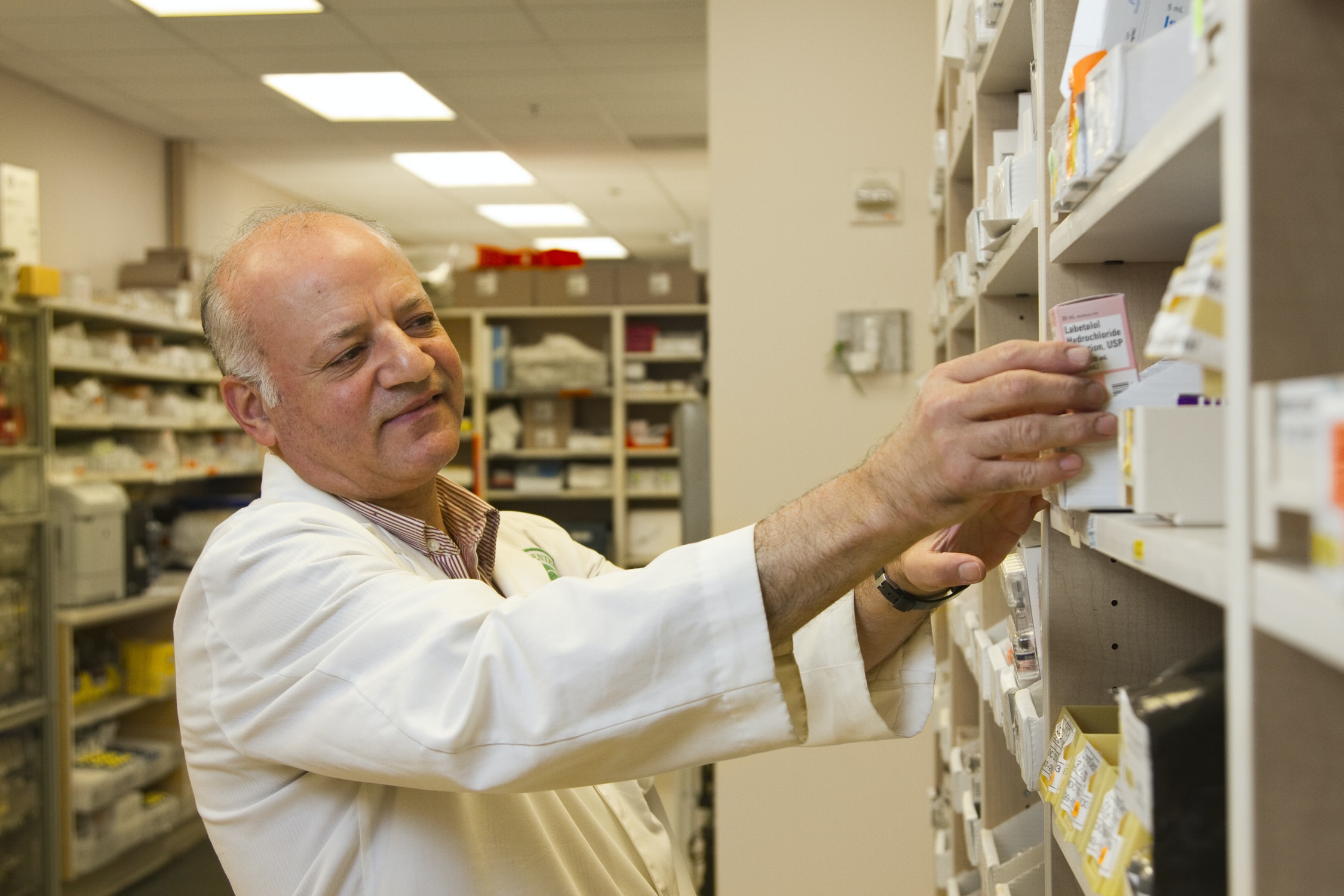 Global crisis though it is, COVID-19 has brought about a reckoning in healthcare.
Within months, the sector went to warp speed: Vaccine development kicked into overdrive; Telemedicine surged and the community started finding new ways to keep clinical trials on track in a socially distant world.
Many of these solutions have digital underpinnings, forcing traditional stakeholders like pharma to reboot amid an adapt-or-die environment. To whatever extent they were before the pandemic, drug companies now have to embrace digital change—and fast.
But as I wrote in Part I of this series, that's hard to do. The world has turned upside down since I first explored the challenges of digital transformation, but if anything, the stakes are even higher in our 'new normal'.
The Innovator's Dilemma still holds the pharma industry back from meaningful digital evolution. That's not because the industry is ill-equipped to pivot, but because it is tough to reallocate resources away from the lifeblood of its business - developing and commercializing new medicines - for unproven side projects. That's like fitting a round peg in a square hole.
And yet, shapeshift it must. The industry has to strike the right balance between core investments and non-core innovations. To do that, we have to team up.
Pharma is not digitally native, but that doesn't mean it can't go digital. It just needs outside help.
External partners are the lynchpin of pharma's digital reboot. But there are no plug-and-play solutions that can drive meaningful transformation in the industry. However, by working from an external innovation model; pharma, digital health, and big tech companies can co-create solutions that any one entity cannot.
We've done this before. Drug companies have long sourced external innovations, like acquiring therapeutics from biotech to augment internal R&D. But that conventional model doesn't suit digital technology.
Digital companies operate differently—for one, time is precious: The longer you wait, the more outdated things become. And business structures don't align, making M&A a different beast altogether.
How you innovate matters just as much as what you innovate.
Digital innovation doesn't mean you make investments with reckless abandon or gut feeling. Indeed, pharma can fast-track and risk-proof digital transformation—but it has to get better at reading and working within the digital ecosystem.
The calculus is different. Digital business models in pharma are largely unproven. It takes agility to swiftly and iteratively cycle through projects. It also takes grit to double-down once there's enough data to make an informed decision.
But here's the crux: It's not enough for pharma and digital health / tech partners to embrace agility independently of each other. They have to sync up within an agile model to effectively co-create in a test-and-learn approach and scale solutions for impact.
So how can pharma best saddle up for digital collaboration without risking too much upfront? These five elements are essential:
1. Enable the Test-and-Learn Approach
As an industry based on innovation, we intuitively know it's important to employ an efficient test-and-learn strategy to create new medicines.
Yet, we haven't done a great job of enabling a test-and-learn approach for new digital solutions; traditional approaches to procurement and legal analysis during contracting, for example, can impede even the best intentions. The fix is both simple and complicated: It requires the pharma companies to evolve their core processes toward ones that embrace—rather than thwart—test-and-learn methodologies.
By creating processes at the outset that support test-and-learn in tandem with partners, those traditional barriers don't cause quite the holdup that they otherwise would. After all, digital innovation evolves week-by-week or sooner. Teams have to quickly iterate, test, and learn—or else miss the approach that leads to scale. If you don't do the hard work around business process redesign you leave teams with only one option ... 'pick the winner' and hope for the best. The 'pick-the-winner' approach doesn't work in developing new medicines and it won't work for digital solution partners either. The reasoning is the same: when first starting out there isn't sufficient evidence to make a well-informed decision.
2. Develop a Well-Designed Proof of Concept
The merit of a lean and iterative approach relies on good proof-of-concept design. It helps to determine whether a digital solution will work, or if it should move forward with additional validation. Architecting that concept ahead of time ensures a faster route to innovation, and also one with less friction and ideally, less failure.
But keep in mind: proofs of concept for digital health don't have to be a big undertaking—especially at first. Rather, consider validating the truly critical hypotheses as cheaply and as quickly as possible. Be sure to answer the right critical hypotheses for all key stakeholders or your projects will remain in 'Pilotville'. And, don't be afraid to pivot quickly if something can't be validated. (If you are concerned about pivoting because you just spent 8 months developing a multi-million dollar MSA with a partner ... see point 1.)
This requires establishing 'sandbox' environments where questions are answered quickly in 'real-world lite' scenarios. At Novartis, we are establishing clinical environments where solution prototypes can be tested and refined with health professionals. We have also created data sandboxes with anonymized or synthetic data sets in restricted environments to validate and refine advanced analytics algorithms with partners.
This may also take a mindset shift, one where it's okay to invest research dollars before you fully understand the business case, technology nuances, or even—dare I write it—the Return on Investment (ROI). Think of it as high-throughput screening. By starting small, pharma can nimbly explore more options, more often—without committing too much to just one project or partnership.
3. Support Your Partners
If pharma is sincere about harnessing innovation, it cannot expect partners to come to the table with all the ingredients for a ready-made, out-of-the-box solution.
Instead, consider how your resources can complement partners to co-create solutions that make an impact. Recently, Novartis provided support for a great point-of-care diagnostic, created by Hemex Health, to accelerate its regulatory approval in a market. As a result, that diagnostic is part of our Sickle Cell Disease initiative and is well-positioned to help expand access to medicines in underserved populations and save lives.
It is also important to participate in and support local communities to build their respective digital innovation ecosystems. Novartis Biome UK and Wayra UK created the Health Hub, which will provide funding support for start-ups and other enterprises looking to accelerate digital solutions to help address the medium to long-term challenges for the NHS created by COVID-19. This initiative helps solve pressing healthcare challenges as well as build a stronger bench of digital partners.
4. Earn Buy-in from Senior Leadership
Every game-changer needs a champion, preferably one at the top. Digital innovation can't survive as a pet project; once it's validated on a small scale, it requires true leadership support. Leaders can divert resources otherwise marked for core initiatives.
You have to help them out though. And, that starts with executing a well-designed series of tests that are synthesized into a clear business case with real evidence to support it.
Yes, the grit to invest at scale could be a tough sell to Wall Street. Yes, expected earnings growth may be put at more risk. But these are short-term sacrifices for long-term gains. Pharma titans can't be so entrenched in today's certainties that they overlook tomorrow's opportunities. Otherwise, they're forever stuck in the Innovator's Dilemma.
5. Build a Scaled Innovation Machine
An innovation management system brings these ideas to life with coordination, framework, and action. This means aligning efforts with an organized system of decision-making—putting rails down—guiding the journey to discover new technologies, create proofs of concept, and scale with a priority for high-impact initiatives.
Otherwise, pharma companies run the risk of a fragmented and poorly funded innovation machine, one that lacks the discipline or the agency to co-ordinate resources and capital for disruptive ideas.
If putting process around your innovation journey makes you nervous, my guess is you're mistaking creativity for innovation. Creativity is the first important step for innovation, but the overall route needs guidance to translate into scale and value.
Putting Action to The Five
The Biome at Novartis was built based on these five best practices to enable fluid and effective co-creation with the external digital ecosystem. As our innovation hub, it's a platform to evaluate whether a digital solution and partner make sense for our needs and circumstances—and then quickly test, learn, and scale the projects that show promise. This is better for Novartis and importantly, better for our partners and the ecosystem.
Now more than ever, pharma sits at a crossroads: keep on the same track or forge a new path. If we act now, we can loosen the chains of the Innovator's Dilemma and meld together life sciences with digital innovations for more meaningful healthcare for all.
We just have to chisel out that pesky peg.