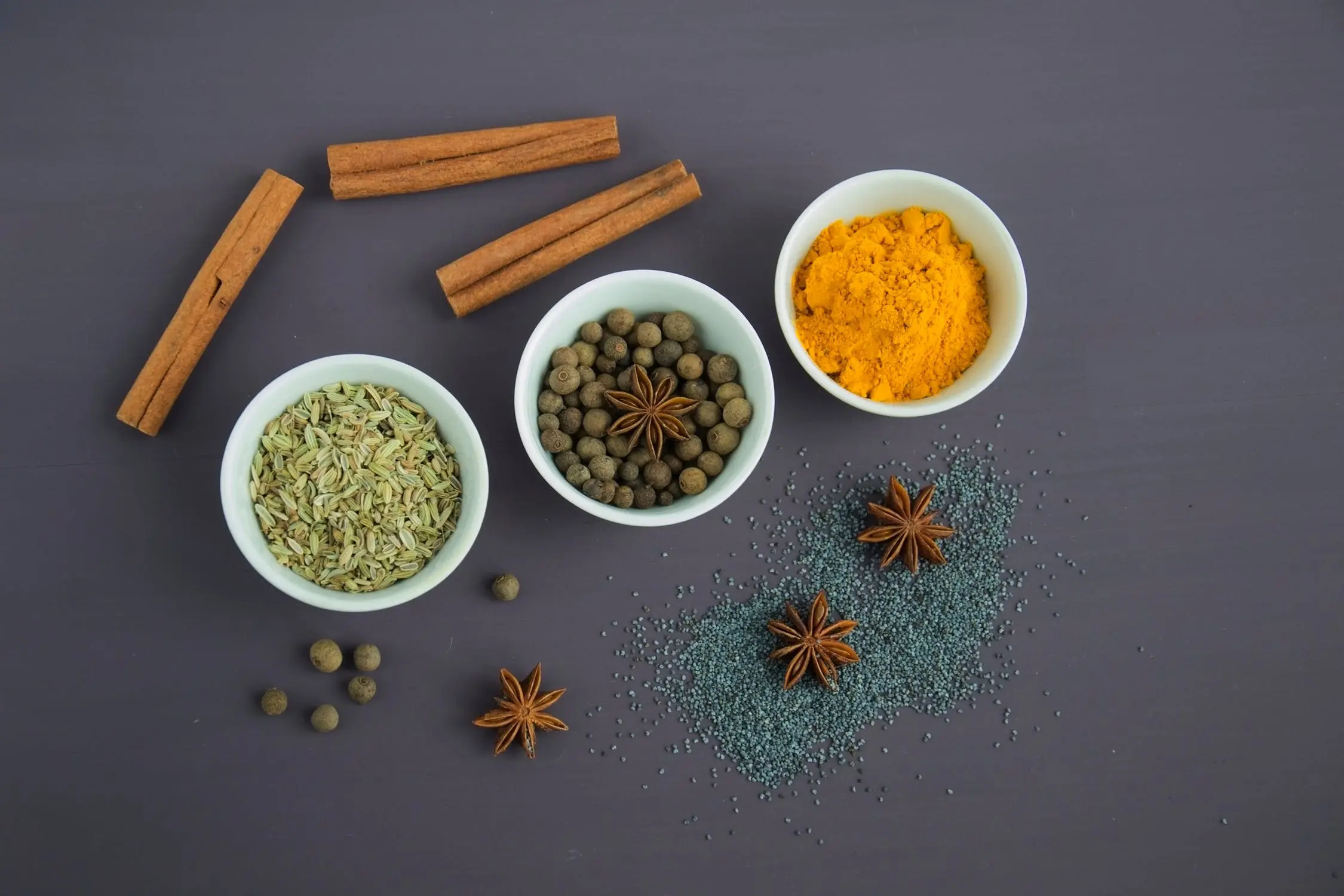 Words like "superfood" are a bit misleading, aren't they? There's nothing "super" about them at all — it's food that's good for us that we don't eat enough of.
Similarly, there's nothing especially primeval or miraculous about the following herbs and spices. The health benefits you may enjoy by adding these to your diet are merely the benefits of ingesting compounds, minerals and elements the body requires to maintain, heal and grow itself.
With that in mind, let's take a look at a few common food and flavor enhancers to see what science says about their potential benefits.
Goji Berries
The venerable goji berry has been the stuff of legends and China and elsewhere in Asia for literally thousands of years. But do its purported health benefits hold up to modern scrutiny? Scientists say "yes" — or at least equivocate with a "most likely."
Goji berries demonstrate a number of qualities of interest to the health-conscious, such as protecting the liver from damage and toxicity, prohibiting inflammation and making some cancer treatments more effective. Perhaps the quality with the most widespread appeal is the potential to stave off glaucoma by bolstering retinal ganglion cells.
Each of these health benefits is thanks to the barbarum polysaccharides (LBPs) in goji berries. In short, LBPs help the body hedge its bets the aging process and even cancers by inducing "cell cycle arrest" and other beneficial processes.
Cardamom and Spearmint
Even if you don't know it by name, you've almost certainly eaten something that contained cardamom. It has an intense but also sweet flavor that makes it well-suited to poultry-based dishes and baking. It also has some well-observed health benefits.
One of the chief benefits of cardamom is of interest to anybody whose family has a history of hypertension — it lowers blood pressure by way of what scientists call a "significant" increase in antioxidants in the body.
Interestingly, cardamom presents a minty aroma that many find pleasing — which means it has multiple things in common with its cousin, spearmint. Like cardamom, spearmint is thought by many as a health-booster, because it helps protect cell structures in the presence of unstable molecules known as "free radicals."
Milk Thistle
The benefits of milk thistle as a dietary aid and health-booster has garnered scientific study for years, with most of the claims centering on liver disease. Milk thistle is a member of the daisy family and has associated with the removal of poisons from the body since ancient times.
Milk thistle has shown results in treating liver problems in alcoholics as well as patients exposed to other viral or toxic malignancies. But does it work?
Scientists think so. In six studies of milk thistle for chronic alcoholic liver disease patients, four studies demonstrated "significant" results in improving one or more measurable metrics of liver performance. It also showed some lesser promise in improving survivability for patients suffering from alcoholic cirrhosis.
Scientists believe the mechanisms that give milk thistle its potential protective and healing qualities have to do with the way it "blockades" toxins down at the cell membrane level and aids in the creation of proteins.
Garlic
Even in 2014, scientists conceded more study was needed to determine whether, and how, garlic acts as a meaningful health-boosting dietary aid. But that's a good sign. While inconclusive from a scientific standpoint, the existing studies seem to reveal a popular food additive acting as more than a pleasant aroma.
The claims about garlic include anti-microbial and anti-tumor qualities as well as the potential to reduce one's risk of developing cardiovascular diseases. In some human trials, garlic administered intravenously reduced blood pressure back to normal benchmark levels in as many as 80 percent of participants.
Garlic may mimic the effects of prostaglandin, say scientists, which is a lipid that behaves like a hormone in some animals. This is a fancy way of pointing out that garlic, like prostaglandin, reduces "vascular resistance" — or what is essentially a measure of the circulatory and cardiovascular systems' efficiency.
Turmeric
Turmeric is a spice hailing from India, and like the rest of the herbs, spices and additives on this list, it also has a very long history and enjoys an association with bodily wellness and healing. The claims about turmeric's health-boosting qualities include:
Acts as an anti-inflammatory in the fight against cancer
Protects against diseases of the joints
Promotes gastrointestinal health
Some of the strongest evidence in favor of adding turmeric to your diet concerns that last one — gastrointestinal and digestive health. Turmeric contains a class of antioxidants called, depending on whom you ask, either "curcuminoids" or "curcumin."
Curcumin is known to help relax the smooth muscles that "power" the digestive tract. The effect simultaneously relieves cramping and helps food move more smoothly through the intestines. In a clinical trial, a 12-week curcumin treatment helped 79 percent of patients achieve full healing of their peptic ulcers.
Spice Up Your Life
If you wanted a reason to introduce a new flavor palette to your diet, these five herbs and spices are a great place to start! We've been careful to point out where science has proven inconclusive, but even these moderately convincing studies are joined by, in some cases, thousands of years of traditional medicine, anecdotes and apocrypha that might already conclude scientific deliberation and pharma culture has been slower to acknowledge.