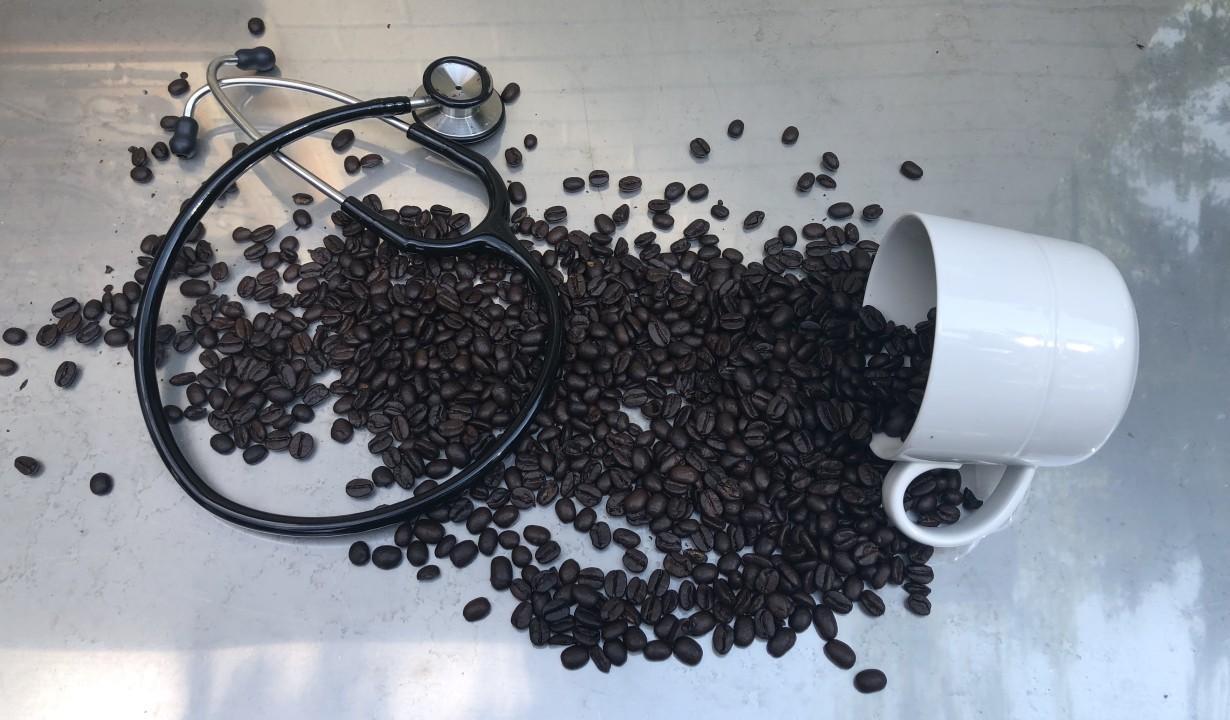 Dear Patient,
Let's imagine you own a coffee shop where 70 percent of your customers either didn't pay for their coffee or only gave you a fraction of what they felt the coffee was worth to you—and to top it off, the federal government says that you have to provide coffee no matter what the ability of your customers to pay.
You price your coffee at a point that allows you to still run the business, pay your employees, and hire the necessary staff needed to open the shop on a daily basis, to keep the coffee flowing.
You negotiate a deal with certain other businesses in the area such as Steve's Sneaker Emporium that feel paying for a cup of coffee for each of their employees is a good incentive—it's the right thing to do. In addition, even though you do not negotiate with other businesses like Kendra's Steel Warehouse, occasionally Kendra's employees also drop in for a cup of your dark roast.
Naturally, Kendra's employees assume that all coffee shops are the same and that your shop will honor their free coffee plan.
You tell them . . .
"Hey, listen, I'll be glad to give you a cup of coffee and bill your employer's coffee plan but you need to know something. My coffee shop does not have an agreement with them—you see, Kendra's Steel Warehouse won't pay us enough and we will have to bill you for the difference. It's the only way we can stay in business and provide free coffee to thousands of other people unable to pay."
Your customer, without really thinking, agrees to the terms because . . . well . . . they can't focus, they need their coffee and they need it now.
A couple months later your customer receives a "surprise bill" for the difference not covered by the Kendra coffee plan and they become furious and call their coffee plan administrator. "I thought we got free coffee, I can't believe I have to pay for that coffee I bought across town."
The coffee plan's call center tells them, "Listen, it's not us; it's the plan your employer agreed to. So the coffee at that shop across town is not adequate for your needs, perhaps watered down, they only have one roast—but hey, it's coffee and besides, it is clearly stated which coffee shop you can go to in the manual you got when you signed up to work. The fact that you live right next to the other coffee shop not covered by your plan is of no concern to us. It's not on our coffee plan . . . it's your responsibility to pay, not ours!"
So the angry coffee drinker—furious at the "surprise bill"—mobilizes political forces to demand that this surprise billing stops and that your coffee shop and every other coffee shop accept the payment offered to them, end of story.
A few misguided politicians agree and they prohibit you from collecting on the difference and they force you to accept the payment of the other coffee plan from now on, even if doesn't come close to covering your costs.
A month later you are forced to lay off most of your employees, you cut others' pay and hours, water down the coffee, and offer only one size cup and one flavor. It's all you can do to stay afloat. The lines back up to the point that people are waiting for 6, 7, 8 . . . 12 hours to get their cup of coffee. Customers are angry with the wait, some go through withdrawal, fights break out, others become ill due to the overcrowding in the line.
You ultimately close your coffee shop because it is no longer profitable and you can't get new hires anyway at what you are able to pay them. The same thing happens with the crosstown shop, and in a matter of a few weeks there is not a coffee shop within fifty miles of you.
And the only one who benefits is the coffee plan provider. They still got paid by Steve's Sneaker Emporium and Kendra's Steel Warehouse whether you got your coffee or not.
We get it, surprise billing (also known as balance billing) sucks. It sucks for us too. In fact, you may be comforted to know that even the American College of Emergency Physicians supports an end to surprise billing, and are committed to finding a balanced solution that protects you, your physician, and your access to ANY emergency room.
You always figured that because you have insurance that if an emergency occurs you could just go to the ER and everything would be covered. You do know your insurance company counted on you not reading the fine print? Upwards of 70 percent of the patients we see will not pay their bill or the totality of what it cost us to provide your care. Can you even imagine if any place of business you worked at operated in this environment? But we are required by federal law to see all comers, as we should. We embrace this role . . . but it comes at a cost.
Over the last twenty-five years, the level of acuity of people coming to the ER has skyrocketed. People are simply sicker. If you combine that with the amount of documentation and electronic medical records we have to input along with the ever-increasing demands of a hospital system focused on customer service, malpractice, physician burnout, outcome metrics, blankets, turkey sandwiches, and a whole host of benchmarks meant to keep people "happy," we are approaching a point of collapse for many ERs.
Simply put, certain proposed solutions for surprise billing will kill you or someone you love. It'll save a ton of money for the insurance industry, but it will absolutely destroy the provision of emergency services nationwide. Someone you know will sit in a chair in the waiting room and take their last breath while waiting six hours to be seen. The hospital nearest to you will close their ER completely, and what used to be a five-minute ambulance ride for your heart attack or your child's allergic reaction to peanuts will become a thirty-minute trip or an hour crosstown, or a two-county-over excursion for emergency care.
Damn near every ER doc in America is telling you this and we are asking you, the public, to listen.
We can end surprise billing tomorrow but not at the expense of the entire coffee shop. If we allow insurance companies to set the rate, it will destroy some of the best and most sophisticated emergency care the world has to offer. ER groups will close down, hospitals will be bankrupt, doctors will leave overnight for other opportunities in the pharmaceutical or science sector or flee to areas with substantially lower costs of living, leaving some of the poorest and most destitute and "at-risk" populations without adequate emergency coverage.

You, as the consumer, should not be put in the middle of this fight, and certainly insurance companies should not demand that you make those financial decisions in the middle of a potential medical emergency, even if the result of your visit is simple pleurisy instead of a heart attack. If you have chest pain, an allergic reaction, a car accident, or other sudden illness that requires emergency care, you should not be forced into bankruptcy because an insurance company expected you to flip through a manual, look up your preferred provider, and drive across town. We as ER docs don't want you to do this either, even if it means we have to work harder that shift to provide your care.
We ask that you stop giving more credence to insurance executives and health care economists that never spend a day in our trenches, than the doctors and nurses that do this for a living.
If you have thousands upon thousands of ER doctors warning you about a problem and dozens of insurance companies trying to counter them, you better think really hard about who has your best interest in mind.
Listen, both sides of the aisle want to make a living, but only one side wants to make a living with your health and well-being and the well-being of all Americans and even all non-citizens, both insured and uninsured, in mind. The other side could care less about the uninsured and the ER being the safety net of society . . . the uninsured don't pay premiums, they don't buy coffee payment plans, they aren't part of their equation, they don't count in their bottom line. And if suddenly your luck changes, and you are no longer employed or have insurance, you won't matter one bit to them.
But you will to us.
To our fellow citizens and lawmakers, the Emergency Physicians of America are looking you square in the eye and we are telling you that eliminating balance billing or blocking honest arbitration in place of government or, even worse, insurance-controlled pricing will destroy emergency medical care in this country, decimate huge areas of coverage, and place you in harm's way.
Take our side on this issue, because we have and will always be on your side.
Respectfully,
The ER Docs of America
For Emergency Physicians, learn more at protectemergencycare.org.
For those who entrust us with their care, learn more at outofthemiddle.org.


Photo by Eli Profeta


Dr. Louis M. Profeta is an emergency physician practicing in Indianapolis and a member of the Indianapolis Forensic Services Board. He is a national award-winning writer, public speaker and one of LinkedIn's Top Voices and the author of the critically acclaimed book, The Patient in Room Nine Says He's God. Feedback at louermd@att.net is welcomed. For other publications and for speaking dates or inquiries visit louisprofeta.com.