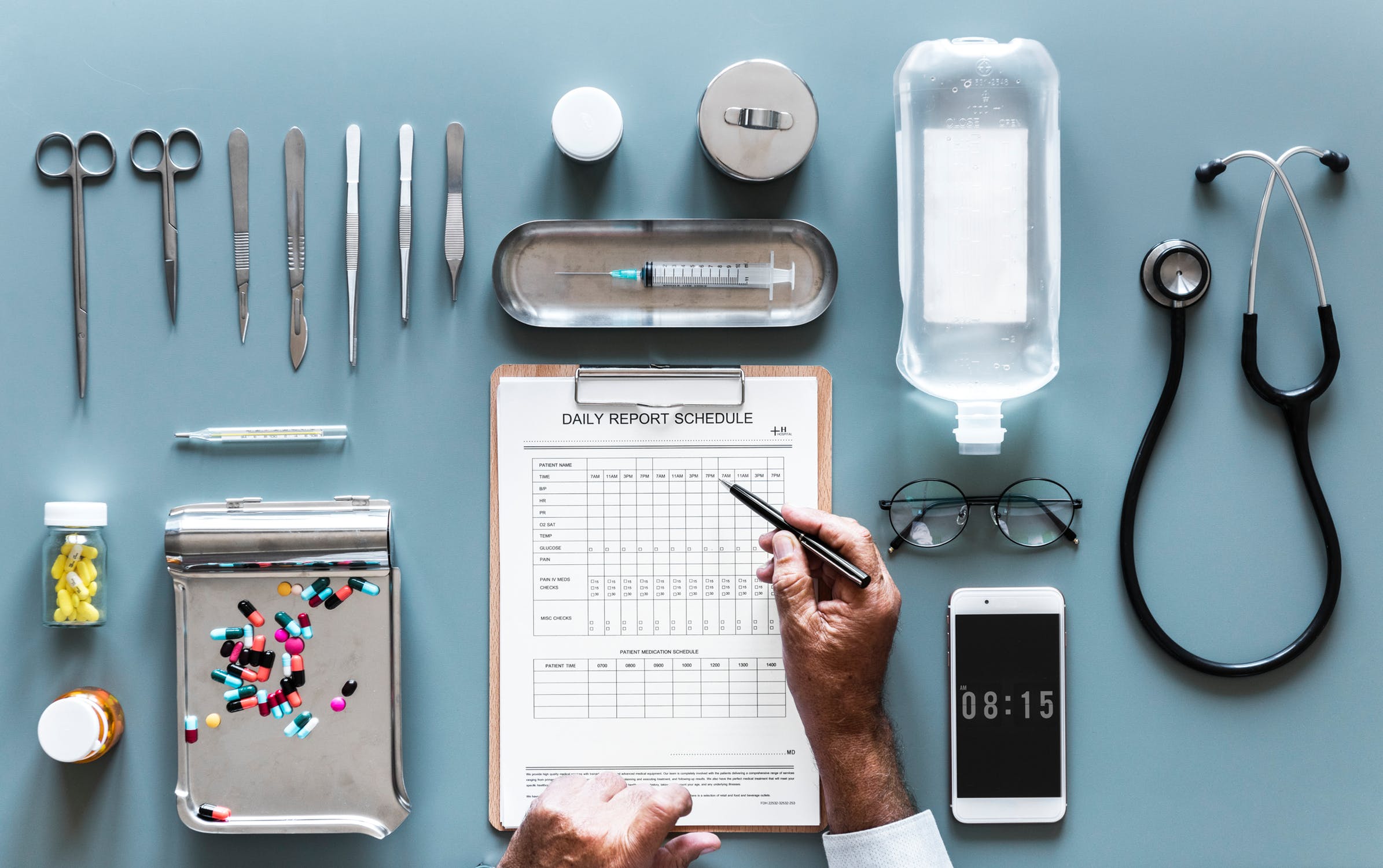 I'm excited to be the BBN Times correspondent at the 2019 HIMSS (Healthcare Information and Management Systems Society) conference in Orlando, FL from Monday, February 11th thru Thursday, Feb. 14th. This is the leading (and largest as best as I can tell) health information and technology conference in the world, with an expected 45,000 attendees.
The purpose of this article is to preview some of the key themes on which I will be focusing my reportage and to share the some of the events, workshops, sessions and exhibits I will be attending/visiting and some of the interviews I hope to conduct. Given all that is happening at this conference, one could get lost in the multiple offerings and fail to get any in-depth understanding of any of the issues being addressed, all of which in one way or another are focused on the future of healthcare and its quality.
Three key themes will inform my reporting (although of course, I'll be open to other avenues of interest as and when they arise particularly by attending the Keynote sessions with several prominent US government figures like HHS Secretary Alex Azar and Seema Verma, Administrator for CMS): (1) the social determinants of health (which, given my interest in education, are key); (2) disaster relief and its impact on children in particular; and (3) improving the patient experience (also something which has analogues with respect to students across the educational pipeline).
To that end, here's my tentative schedule:
At the start of the conference, I plan to attend (flights and weather permitting) parts of NHIT's program on leveraging health IT to address health disparities, and I look forward to the always poignant insights of NHIT'S CEO Luis Belen, who has worked on the crises in Puerto Rico. Dr. Don Rucker, the National Coordinator of HIT at HHS will be speaking.
Then, I plan on attending a session titled How Consumer Technology is Revolutionizing Our Daily Lives, featuring Gary Shapiro, the author of Ninja Future. Since Shapiro writes on business, the goal of the session is to explore whether his insights in that arena are transportable into healthcare (and for me, education).
A third session of interest is one aptly titled Don't Build More Health Tech without Asking Patients First. Surely, we are aware of the disconnect that often exists between the designers and the users of technology. Indeed, I have often been struck by how much technology is purchased but unused to its fullest potential in education. The real question is "why" don't we talk to the end user?
Then, I expect to attend a session on disaster relief titled Deploying a Disaster Response HIE Platform, something that was used in the recent California fires. With the rise in natural disasters, preparation is key; the question of course is whether the responses are sufficient and reach all those in need on an equitable basis.
Then, I plan to attend a session and event related to The Sequoia Project, with an interview with its CEO, Mariann Yeager. My questions will surround PULSE, the Patient Unified Lookup System for Emergencies and I am most interested in this question, which will be part of a town hall, titled Have We Kept Patient Focus.
Finally, particularly in light of the use of such devices in education, I plan to attend a session titled Wearable Device Data: Signal or Noise?. Start with these questions: who wears the devices? Is it voluntary? Who owns the data generated? And those are just the starter inquiries.
But, my time will also be spent at specialty exhibit areas – which could be at least if not more interesting than the just described sessions. In particular, I am keen on seeing the Federal Health IT Solutions Pavilion, the Developer Innovation Lab and the Innovation Live area. I am hoping to participate and test out some devices, including 3D glasses for a virtual reality experience.
Bottom line: this HIMSS 2019 Conference is an opportunity to share with BBN Times readers some of the cutting edge developments in healthcare, technology, innovation and patient well-being and care. For me and I hope others, it is a way to see how the remarkable advances in this arena can and should be transported to other areas of our lives and to consider the impact of such developments in education and business, among other fields.
Stay tuned. First articles should start appearing on Feb. 12th or 13th, as the conference is proceeding. Nothing like "live" coverage. More then! And if there is something of particular interest to BBN Times readers in the HIMSS schedule linked above, let me know and I will try my best to attend such sessions.