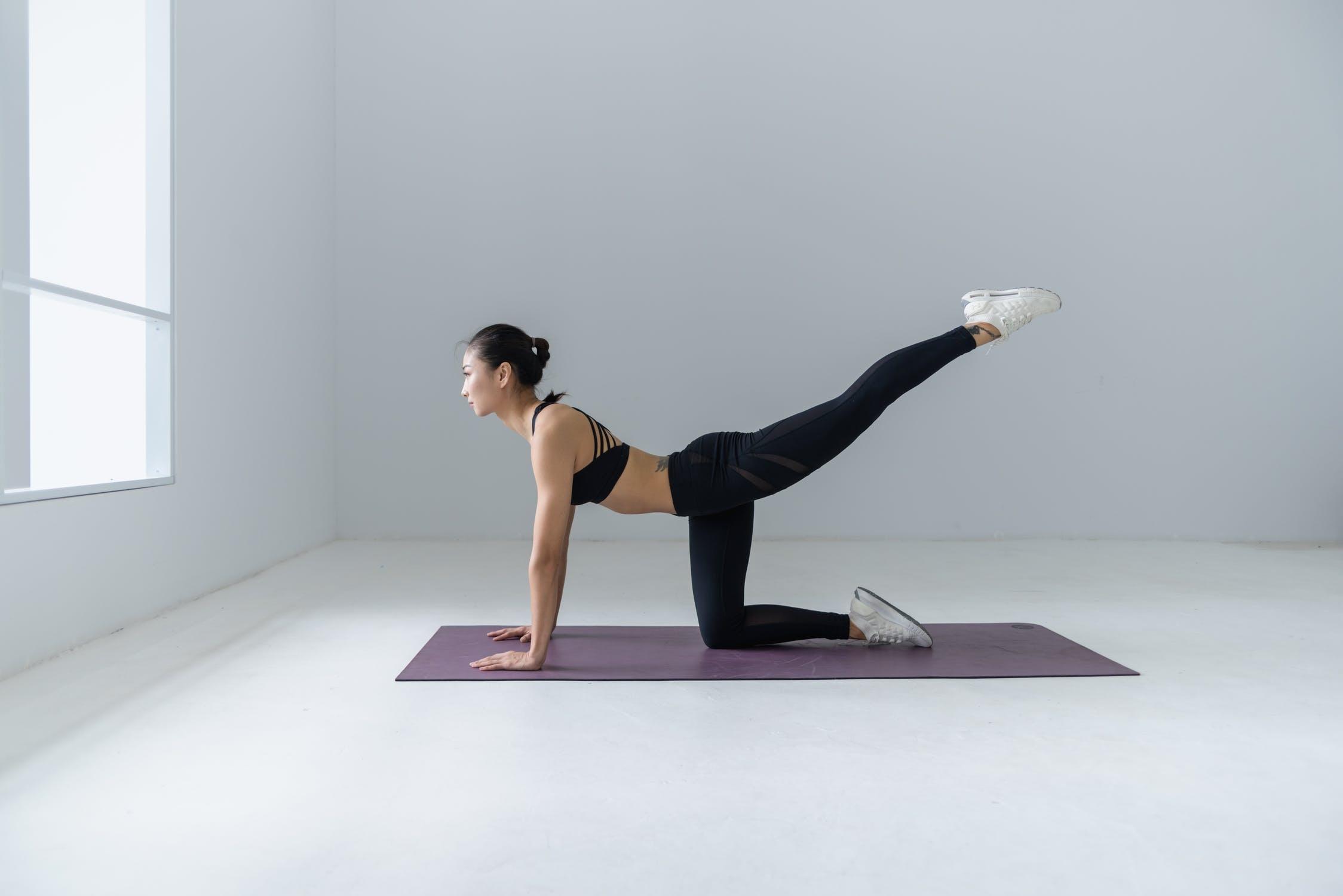 Exercise offers amazing physical and mental health benefits.
It can give you more energy, boost your mood, enhance your sex life, and see you living longer. Physical activity helps with sleep and eating disorders, especially under chaotic circumstances such as the ones brought upon us by the Coronavirus pandemic. It lowers the risk of disease and enhances cognitive function and memory. Regularly working out can alleviate anxiety and depression, and it can support healthy muscle mass and bone density. Exercise has been shown to relieve pain and improve the quality of life in people with chronic pain.
As a general rule, at least 150 minutes a week of moderate moderate aerobic activity or 75 minutes a week of vigorous aerobic activity, or a combination of both is ideal. However, staying active can be a challenge if you're spending most of your day in your apartment. Whether you're having to spend a lot of time at home or just want to explore ways to keep fit and healthy while living in an apartment building, the following insights could give you some ideas.
Be Aware of Your Own Apartment
Keeping your spaces clean and well maintained is key when you're spending a lot of time indoors. A spring clean is an excellent way to make sure your apartment is spotless. However, if you don't have the time for a complete spring clean, you can do a targeted clean in under 30 minutes.
Quick Clean
With a targeted clean, get your supplies in order first. This should include things like detergent, scrubbing cloths and sponges, vacuum cleaner, and garbage bags. Start with a thorough vacuum before wiping down the bathroom (10 minutes), tidying up your bedroom and the living room (10 minutes), and cleaning up the kitchen (10 minutes).
Spring Clean
Work to a plan for each room to make a full spring clean more manageable. You can break down the clean over a few days or do it all in one day, but write down all the tasks so you can work out the supplies you need and how much time it will take. Work breaks in between 30 or 45-minute cleaning sessions. Start with a declutter, move out furniture before cleaning each room, and work top-down from windows and lighting to the floor. Wash your manchester, clean furniture, paint and clean the walls, plus give your bathrooms a deep clean.
Good hygiene
Maintaining good hygiene also supports good health if you're spending a lot of time in your apartment. Wash your spaces as often as possible, and wash your hands for at least 20 seconds. Disinfect your bathrooms after use, especially if you live with others, and regularly clean your kitchen utensils and appliances.
Setting Yourself an Exercise Routine
You can stay active even if you live in a tiny apartment. Any at-home workout can be adapted or substituted to ssuit small spaces, and you can use everyday furniture items like chairs instead of expensive gym equipment. The internet offers a treasure trove of workout ideas, but to get you started, try narrow moves like plank variations, ab workouts, mountain climbers, V-ups, and hollow holds for the narrowest of spaces. Bridges, lunges, and push-ups are also great ways to work out different muscle groups in tiny spaces — all you need is an exercise mat.
Sprinting in place, skipping, lunge squats, burpees, HIIT, and Tabata workouts are great if your apartment has solid soundproofing. If not, get some cardio moves under your belt by jogging up and down your building's stairwell, or look on YouTube and Instagram for influencers, who show apartment-dwellers the best ways to burn calories without disturbing the neighbors.
For bigger apartments, try bicycle crunches, Spider-Man planks, mountain climbers, curtsy lunges, bear crawls, and sumo squats. Create your own workout circuits and rotate them for variety. Yoga, stretching and dancing offer low-impact alternatives and they can all be done in smaller spaces. If you're fortunate enough to have a balcony, you have access to your own high rise backyard where you can exercise in the fresh air without having to leave the building. Keep in mind you should check regulations in your strata or body corporate before placing any heavy gym equipment on it.
Maintain a Healthy Eating Plan
If you're spending a lot of time in your apartment building and heading out only occasionally for groceries, it's even more important to stay focussed on eating healthily. Boredom and lack of variety can have you reaching for the junk food, but clean eating doesn't have to be a challenge, even if you're on a tight budget.
Start by planning your meals for the week, and make this easy by picking six or seven staple meals to rotate. Use your meal plan to do your weekly shop to avoid food waste. To save more on your food bill, shop local at your greengrocer or farmers market, rather than at the supermarket. Buy items on special, produce that's in season, and generic-brand items. Choose cheaper cuts of meat and white fish for your protein. Go vegetarian several times a week using eggs, beans, or lentils for healthful yet cheap meals. Don't shop when you're hungry as you'll be more likely to buy things on impulse.